Zebra Misc
Todd Healy Debuts 2023 Old Town Alexandria Calendar, 42nd Year in a Row
The Town Has Been His Career-Long Muse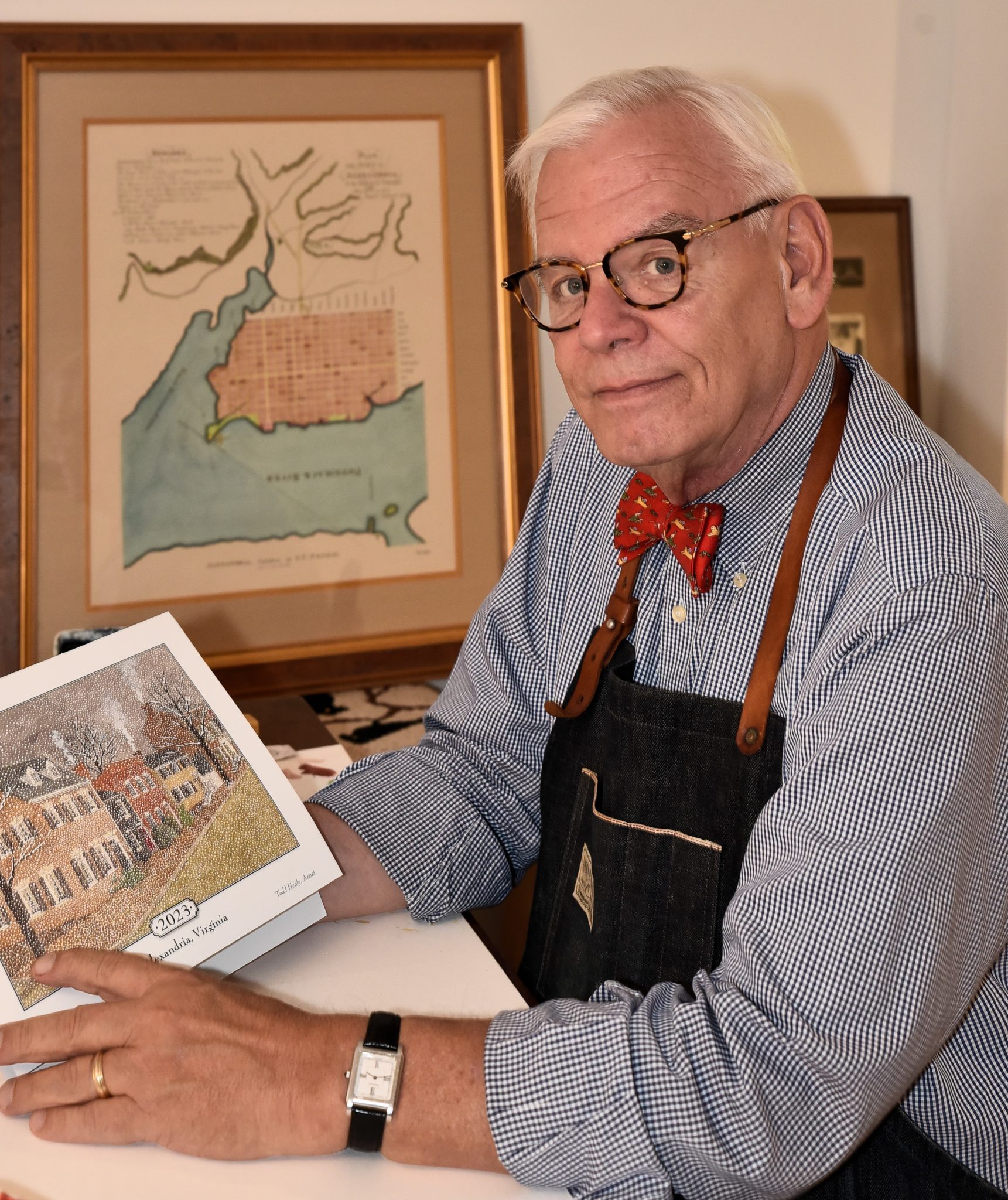 ALEXANDRIA, VA – On Saturday, November 5, Todd Healy and his wife Laraine were at Gadsby's Tavern in Old Town to debut the 42nd edition of his collectible Alexandria calendar. They also put on a show open to the public of his signature prints, historic maps, and best-known holiday accessories including ornaments, gift tags, and cards.
The Healys recently retired to Richmond to be nearer to their family but continue to service their old customers and friends, curated during the more than forty years they spent in Old Town. In fact, this past weekend Todd brought back and picked up over 50 pieces of custom framing to customers who still prefer to only work with the award-winning frame maker when preserving cherished artwork and mementos.
Todd's work is legendary, but his calendar is always the talk of the town around this time of year. What will be on the cover? Which houses and buildings will be inside? "I can't wait until I get my new Todd Healy calendar every year," said Nancy Parlett, who drives from Annapolis every year to get hers.
The 2023 Old Town Alexandria calendar is available at Boxwood, next door to his old shop, at 128 S. Royal Street.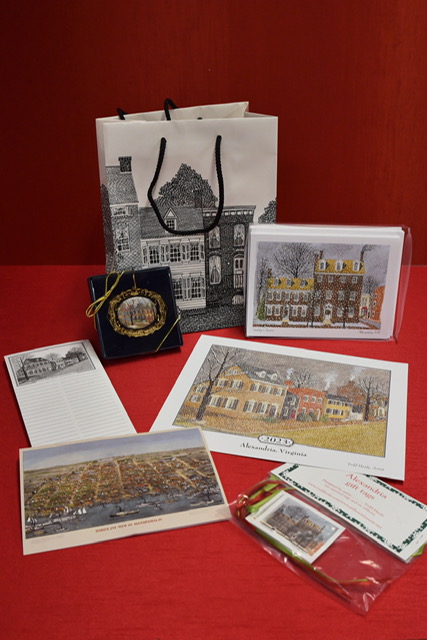 The Healys plan a return engagement in mid-December to sell vintage bird's-eye maps, signature prints, greeting cards, calendars, and ornaments and be available for framing consultations. For more information or to reach Healy directly, email [email protected] or call 703-399-1235.
ALSO SEE: What is the Next Art Installation Coming to Alexandria's Waterfront?