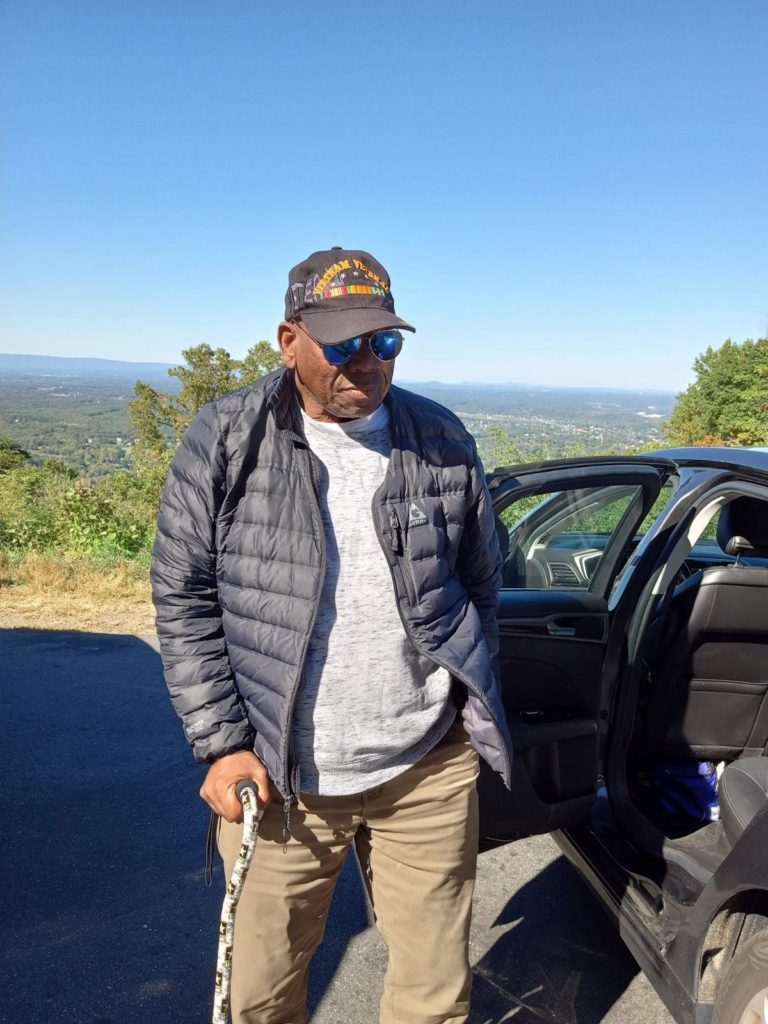 By Ellen Walley
ALEXANDRIA, VA – On Thursday, November 4, I rode with my husband, W.T., to the Governmental Center in Alexandria to vote early for the midterm elections. We parked the car in a spot designated for those unable to stand in line. I looked around for a poll worker to offer assistance.
Not seeing one right away, I walked into the building to inquire on behalf of, W. T., a disabled Veteran who served his country for 36 years, ending his career as a sergeant in the U.S. Army. A woman sitting at the front desk explained that printed on a sign outside, there is a number listed to ask for assistance, adding that we could both vote without getting out of the car.
I went back outside, intending to follow the instructions given, but was unsuccessful. Not knowing what to do, I noticed a tall gentleman in his work uniform exit the building. The stranger walked toward the car and offered help.
He asked two questions: "Is your husband wearing a 173rd Airborne Brigade cap?" and "Can he walk inside to vote, if escorted?" I answered yes to both.
Come on, General," the stranger, not knowing W.T.'s rank, respectfully said with a hint of playfullness in his tone.
As we entered the building together, the stranger shared with W.T. that he too was a Veteran. The stranger then began singing loudly, his voice imitating the cadennce of a drill instructor. Others joined in. No other voters seemed bothered by the noise.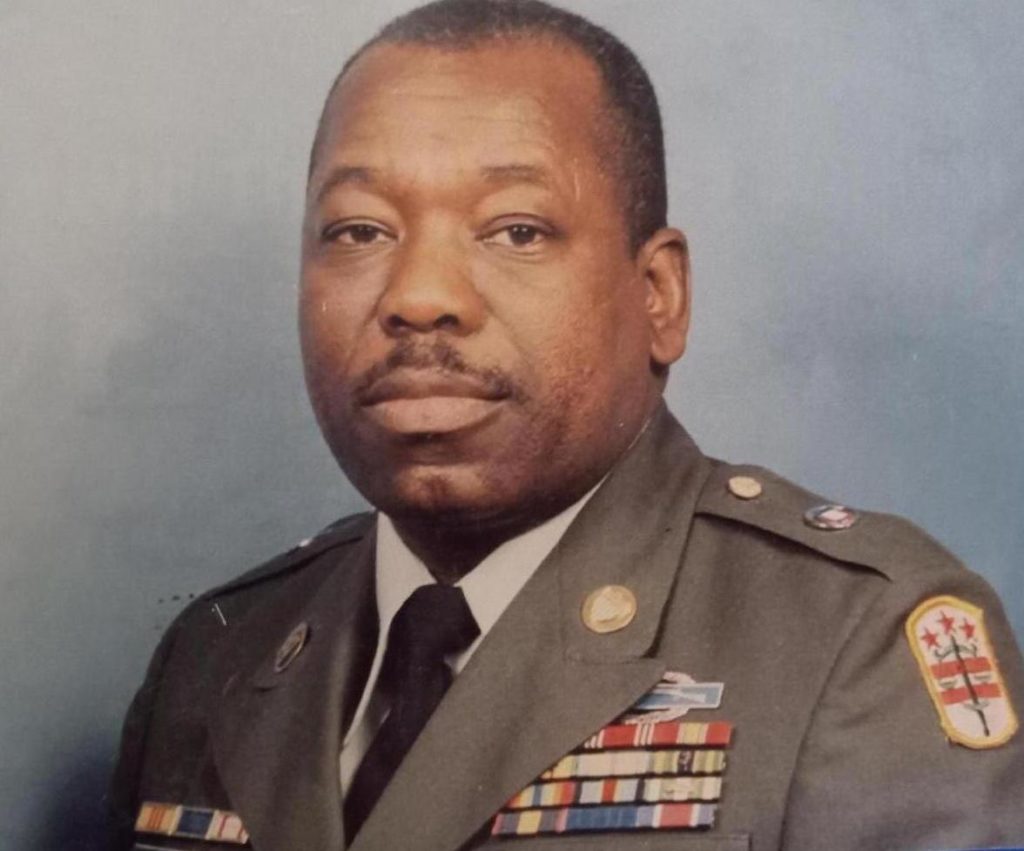 Each poll worker who interacted with us did their job, explaining the voting process. (One even offered W.T. a seat.) They also answered any questions he had about what happened before and after the casting of his ballot.
When I asked later that day, he told me he felt  honored to cas his vote for democracy. "The voting experience was not only satisfying but pleasantly memorable," W.T. said.
Afterward, he suggested we get food from Della J's near Richmond Highway. While waiting to order, others noticed W.T. wearing his trusty military cap, holding his black and white cane, labeled U.S. Army, for support. When one man, who had served in the Navy, spotted us, he walked over. He extended his hand to W.T., a gesture meant to say, "Thank you for your service."
A second customer came over to ask about W.T.'s military service and to swap stories.
Before we left the restaurant, a female student enrolled in her high school's ROTC program sought his advice about the possibility of entering the military after graduation.
It's a great thing to honor all who served on Veterans Day and every other day, for they have given so much to this country.
Ellen Walley is a freelance writer. She and W.T. live in Alexandria.
Virginia Attorney General Jason Miyares Visits Alexandria City High School