Arts
Art Installation Coming March 2023 Focuses on Alexandria's Nautical History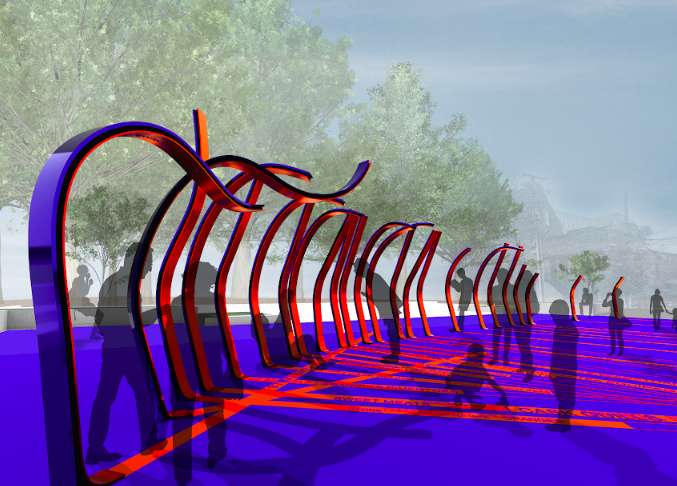 ALEXANDRIA, VA – There is a new art installation coming to Alexandria's Waterfront next year. Yes, the popular 'I Love You' sign is gone. In its place now is a holiday tree. But the next installation, created by New York-based artist Nina Cooke John, will take its inspiration from Alexandria's excavation of 18th century ships.
Making use of steel beams, the walk-through piece, called "Two Boxes of Oranges and Admonia Jackson," will be unveiled in March 2023 and remain up until that November.
The design is meant to resemble a ship's hull. Standing outside, and then walking inside, presents two very different views.  From the inside, visitors will even find text on the ground and be able to touch the writing on the steel, providing a somewhat immersive experience.
During the evening, the site will be even more astounding with cascading lights.
In addition to the beams, there will be other symbols of Alexandria's nautical history such as images of gin, coconuts, fish, and more.