Community News
Alexandria Residents Who Install Flood Mitigation Measures on Their Property Eligible for Reduced Stormwater Utility Fee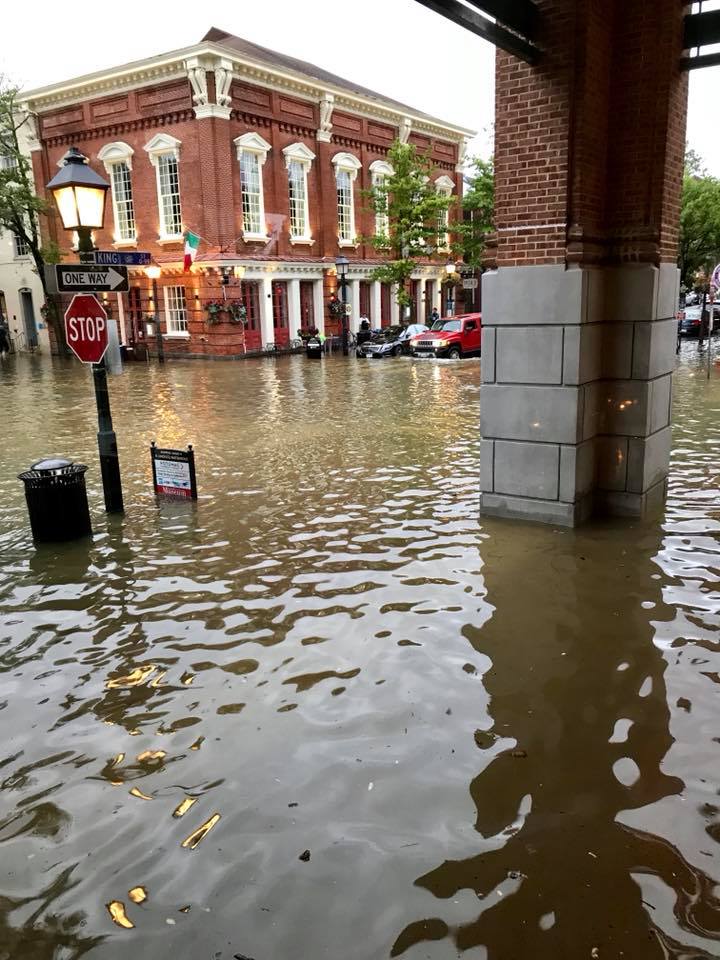 ALEXANDRIA, VA – At last night's City Council meeting (Nov.9), Councilmembers adopted changes to the  Stormwater Utility Fee Credit Program.  By updating the Credit Manual, Council made it easier for residents to apply for the program, which seeks to reduce the utility. However, there is a catch. Residents will be required to install flood mitigation measures in their homes.
The window to apply for the program is December 1 to February 15, 2023.
The city adopted the Stormwater Utility Fee in January 2018. It helps pay for flood mitigation projects to address the issue of flooding that Alexandrians have dealt with routinely over the last few years. The fee, paid by every property owner, is based on the number of hard surfaces on a property.
According to a press release, Credit Manual updates include:
Simplified application process that removes duplicate items and streamlines documentation requirements
Two-year credit applied to two consecutive calendar years – or four billing cycles – for approved applications for eligible practices
Increased credits for individual eligible practices and increased overall potential maximum credit per application from 30% to 50%
Previous applicants will be notified via email to reapply for the next two-year credit cycle starting in 2024
Added credit option for preserving and maintaining existing mature trees and dry floodproofing practices
To view the Credit Manual and learn more, visit alexandriava.gov/stormwater-management/stormwater-utility-fees-and-credits-for-residential-properties.
New Report Details Reading Proficiency Among Alexandria Students