In Z Hood
Colonial American Family LIVE on the Streets of Old Town
All Dressed Up for Thanksgiving Celebration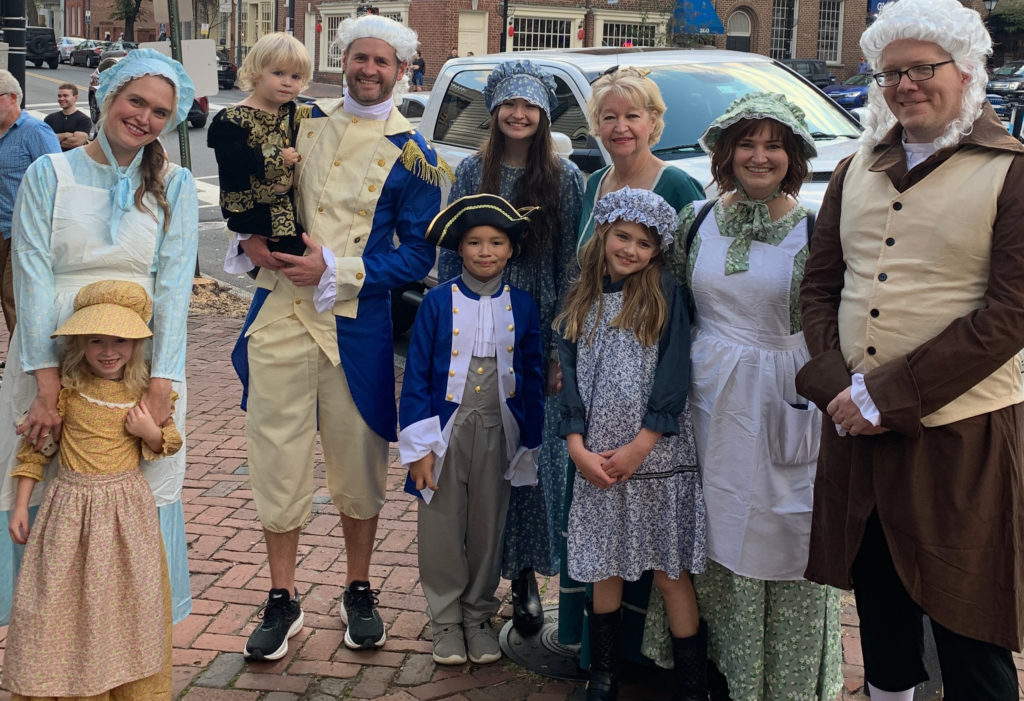 ALEXANDRIA, VA – Thanksgiving arrived early on the streets of Old Town for a local and not-so-local family dressed in colonial costumes this past Saturday. 
"It was a fun way for us to celebrate an early thanksgiving as a family with half of us living in the DC area and the other half in Indianapolis. Our inspiration came from our stay at the Duvall house near Cameron and Fairfax," explains Robbie Scheele. "We counted 143 George Washington pictures in the house!" 
Duvall House is a historic landmark in the heart of Old Town Alexandria, and is available for short term rental on Airbnb and HomeAway/VRBO. It apparently made quite the impression on Scheele and his family.
Many onlookers stopped the family to ask for a quick photo as they strolled up and down the streets. Their presence caused many to smile and marvel at the sight of the family, leaving some to wonder if they had slipped back in time to colonial America. 
"Such a fun time, and we are in love with Old Town Alexandria," Scheele concluded.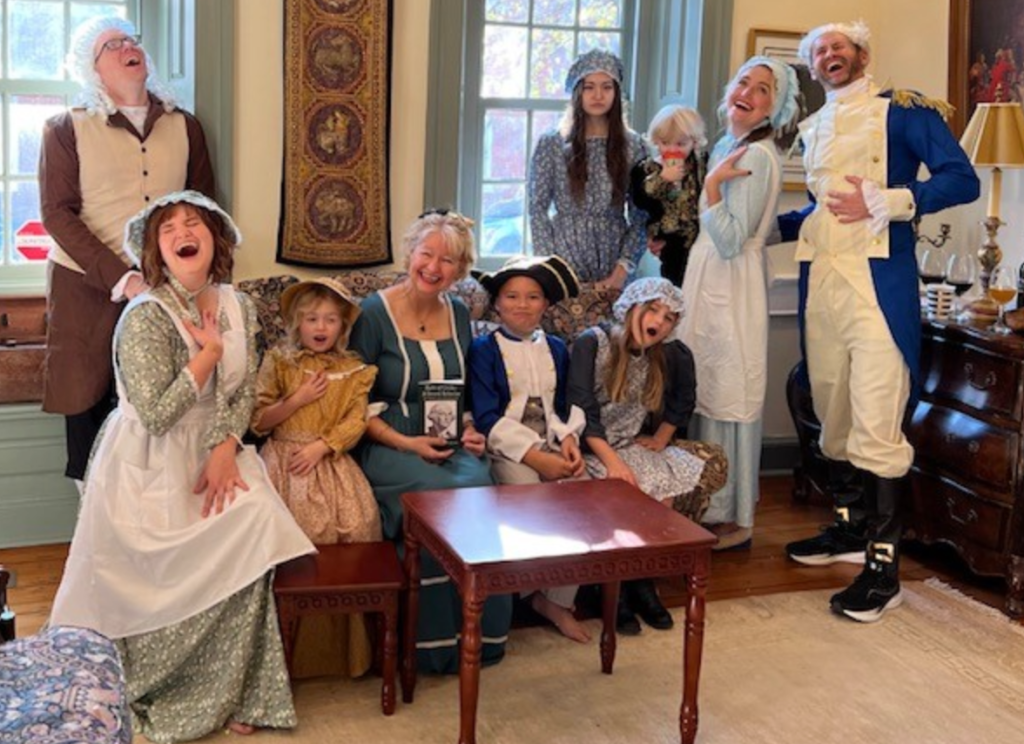 [SEE ALSO: Senior Choir Encore Creativity Performs Free Holiday Concert Series]