Public Safety
Alexandria's Emergency Department Director Appointed to Board Overseeing National Public Safety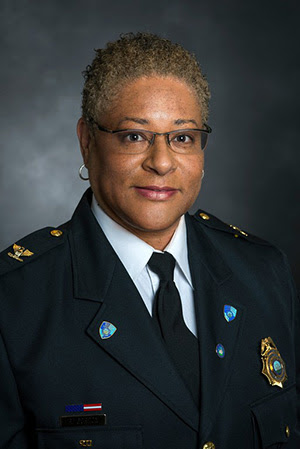 ALEXANDRIA, VA – Renee Gordon is the director of Alexandria's Department of Emergency and Customer Communications. She has been chosen to serve on the Board of the First Responder Network Authority (FirstNet).
The announcement was made by U.S. Secretary of Commerce Gina Raimondo ten days ago.
"Director Gordon brings an undeniable spark to any room she walks into. Her leadership is unparalleled.," said Tenesia P. Wells, Assistant Director of Alex 311. "She is innovative and passionate – a mixture needed to propel any endeavor forward."
FirstNet is an independent entity within the Department of Commerce's National Telecommunications and Information Administration. FirstNet and the Department of Commerce began a partnership in 2017 with AT&T to build and operate the first responder network, a nationwide broadband network that will help first responders save lives and protect the nation's communities.
Gordon will serve as a non-permanent member of the Board, which oversees the activities of FirstNet and AT&T. She has been in executive leadership with the city's Department of Emergency for seven years. The department handles Alexandria's 911, 311, and non-emergency calls.
She began her career as a police officer in Prince George's County. She has also worked in emergency communications for the City of Baltimore and public safety communications for  the Metropolitan Washington Airports Authority.
Alexandria Residents Who Install Flood Mitigation Measurea Eligible for Reduced Stormwater Utility Fee