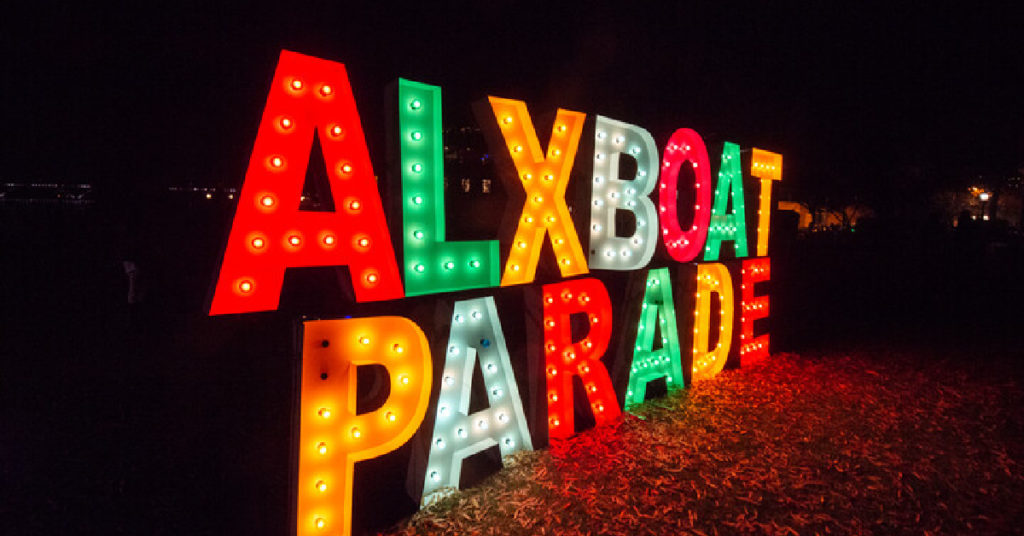 ALEXANDRIA, VA – Alexandria, VA—During Alexandria's biggest holiday weekend, Old Town's historic waterfront will shine for the 22nd Annual Alexandria Holiday Boat Parade of Lights sponsored by Amazon on Saturday, December 3, 2022, at 5:30 p.m. when more than 50 brightly lit boats cruise along one mile of the Potomac River shoreline.
Boat parade dockside festivities will entertain parade-goers from 2-8 p.m. The boat parade is part of a weekend of festivities including the 51st annual Alexandria Scottish Christmas Walk Parade.
Head to Waterfront Park at the foot of King Street, near the official parade start line at the Alexandria City Marina, for festivities from 2-8 p.m. including a pop-up beer garden from Alexandria's award-winning Port City Brewing Company, hot chocolate from Dolci Gelati, gourmet popcorn from America's Favorite Gourmet Popcorn, and holiday music from 97.1 WASH-FM. 
First-time boat parade offerings will include shortbread from Allens Scottish Shortbread, New York style pizza by the slice from RedRocks Old Town and a delicious lineup from Common Plate Hospitality's Alexandria-based restaurants Augie's, Mason Social, and Urbano 116.
Also at Waterfront Park, from 2-5:30 p.m., enjoy hands-on activities from independently-owned Alexandria businesses. Shop Made in Virginia presents leather coaster-making and make-your-own gift wrap, joining two annual favorite activities, a Letters to Santa postcard station from paper goods boutique Penny Post and a holiday ornament craft activity from AR Workshop Alexandria.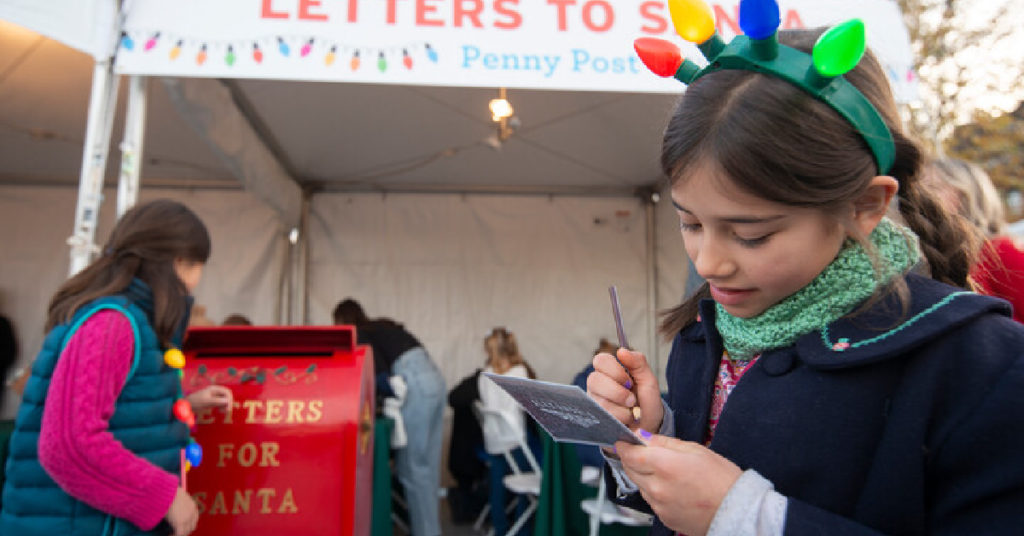 At 3:30 p.m. Santa and Mrs. Claus will arrive by fireboat at the Alexandria City Marina before attending the annual Holiday Festival at Torpedo Factory Art Center, which takes place from 2-8 p.m.
New this year, two family-friendly events in Old Town North will entertain guests from 2-7 p.m. and offer the opportunity to view boats arriving in Alexandria at 4:30 p.m. and getting into parade formation around 5 p.m. before they cruise south for the 5:30 p.m. parade. 
The Holiday Soirée at Canal Center includes 40+ artist vendors, a gift-priced art gallery, live music, beverages, treats, and more. The Old Town North Alliance presents music, food and drink vendors, interactive demonstrations and kids activities at Oronoco Bay Park.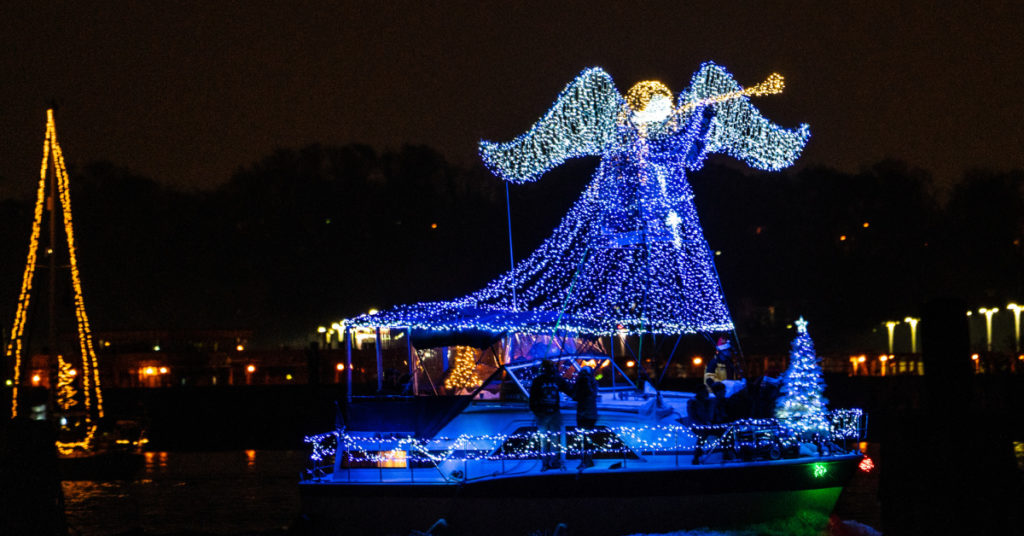 For the best parade views and to avoid crowds, guests are encouraged to spread out along a mile of Alexandria's shoreline in areas without programming that span from Founders Park and stretch southward to Ford's Landing Park near the Woodrow Wilson Bridge. To avoid traffic delays, parade-goers should come to the area earlier in the day and drivers should plan ahead for road closures and new traffic patterns close to the waterfront.
"Amazon is proud to sponsor the Alexandria Holiday Boat Parade of Lights and partner with Visit Alexandria on such a beloved community event," said Patrick Phillippi, Community Engagement Senior Manager for Amazon HQ2. "This event brings out the holiday spirit in everyone, and we are grateful to Visit Alexandria for bringing this incredible event to life."
The parade is produced by Visit Alexandria in collaboration with the City of Alexandria, City Cruises anchored by Hornblower and the Old Dominion Boat Club.
Parade Viewing Areas:
Founders Park (351 N. Union St.)
Alexandria City Marina (0 Cameron St.)
Waterfront Park (1A Prince St.)
Point Lumley Park (1 Duke St.)
Robinson Landing (7 Pioneer Mill Way)
Shipyard/Harborside Park (1 Wilkes St.)
Windmill Hill Park (501 S. Union St.)
Ford's Landing Park (99 Franklin St.)
About the Holidays in Alexandria — Experience holiday magic on historic streets in Old Town Alexandria, Virginia, located on the waterfront just minutes from Washington, D.C. Alexandria was named one of Oprah Daily's Most Magical Christmas Towns Across the World and Condé Nast Traveler's Best U.S. Cities to Visit at Christmas. Feel transported by a sense of holiday wonder with a stroll along the King Street mile, reminiscent of a European Christmas village. Dine around a firepit on heated patios or duck into cozy Alexandria restaurants. Show your love for Alexandria's independent boutiques that provide personal service and curated gift selections all season long.
 [SEE ALSO: Alexandria Community Nutcracker Returns]