Press Release
The 3 Winners of the 2022 Alexandria Community Beautification Award Are…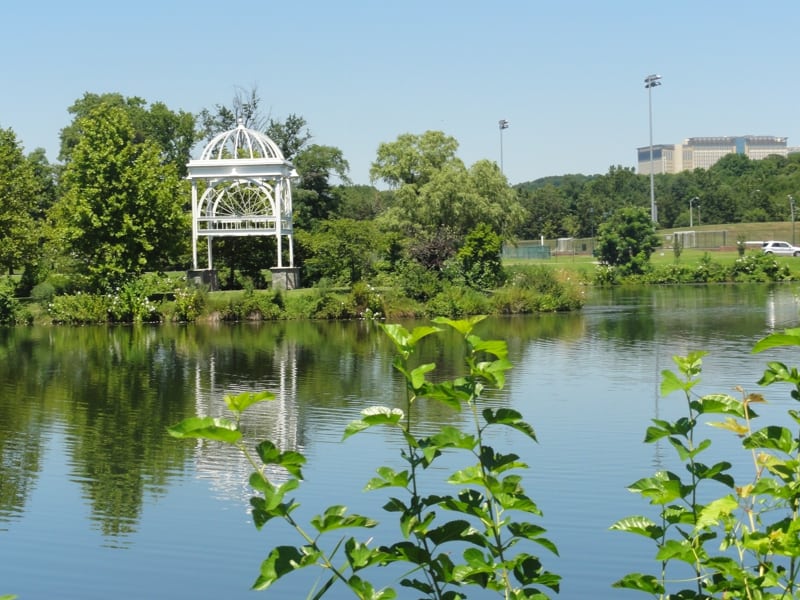 ALEXANDRIA, VA –The Alexandria Beautification Commission is pleased to announce the three winners of the 2022 Alexandria Community Beautification Award.
Ben Brenman Park, 4800 Brenman Park Dr.: For the ongoing execution of a large scale native tree planting and nurturing of new native trees initiative.
The Telegraph and Duke Meadow Complex, Telegraph & Duke St. Interchange: For the continual commitment to maintain the interchange through the removal of invasive plants.
The Visitors Center Garden at the Ramsay House – 221 King St. :For the revitalization and maintenance efforts.
The Commission solicited nominations from residents, the City and Commissioners who toured Alexandria looking for exceptional community projects that contribute to the beautification of the City through cleanups, invasive species removal, landscaping, and environmentally sustainable practices. Throughout the year the combination of residents, public, private and non-profit groups continually contribute to a diverse range of projects. These projects enhance our communal spaces by elevating underutilized property, implementing sustainable landscaping, and promoting a healthy environment. This provides value to all Alexandrians and encourages others to enjoy and invest in the community. Commission members evaluated community projects based on criteria including:
1) Beautification of spaces for the benefit of the whole community
2) Invasive species removal
3) Inclusion of environmentally sustainable design practices
4) Ongoing maintenance
"This year's winners of the 2022 Community Beautification award demonstrated a commitment to public spaces that create value for the entire City. Through proactive and consistent maintenance, the use of native plants and the application of sustainable approaches exemplifies how beautification efforts have positive environmental impact benefiting all our citizens. We applaud their outstanding accomplishments." said Steve Cohen, Alexandria Beautification Commission Chair. "It is wonderful to see how Community initiatives supported by a public-private collaboration model delivers real ecological value, truly a win-win" he said.
Please visit the Alexandria Beautification Commission webpage to see the photos of the three award winners from across the city and details of their award winning projects.
The Alexandria Beautification Commission represents citizens' values in City beautification matters and coordinates projects to encourage and achieve a more beautiful, livable Alexandria. The Commission promotes projects encompassing landscaping, architecture, and sustainable environmental practices creating a healthier community, enjoyable lifestyle, and higher quality of life.
Flood Action Alexandria Provides Update on Stormwater Utility Fee Reduction Program