Cover Story
Zebra Misc
First Night Alexandria: Ring in the New Year with Music, Comedy, Dancing, and Fireworks
Family-focused, Fun-filled night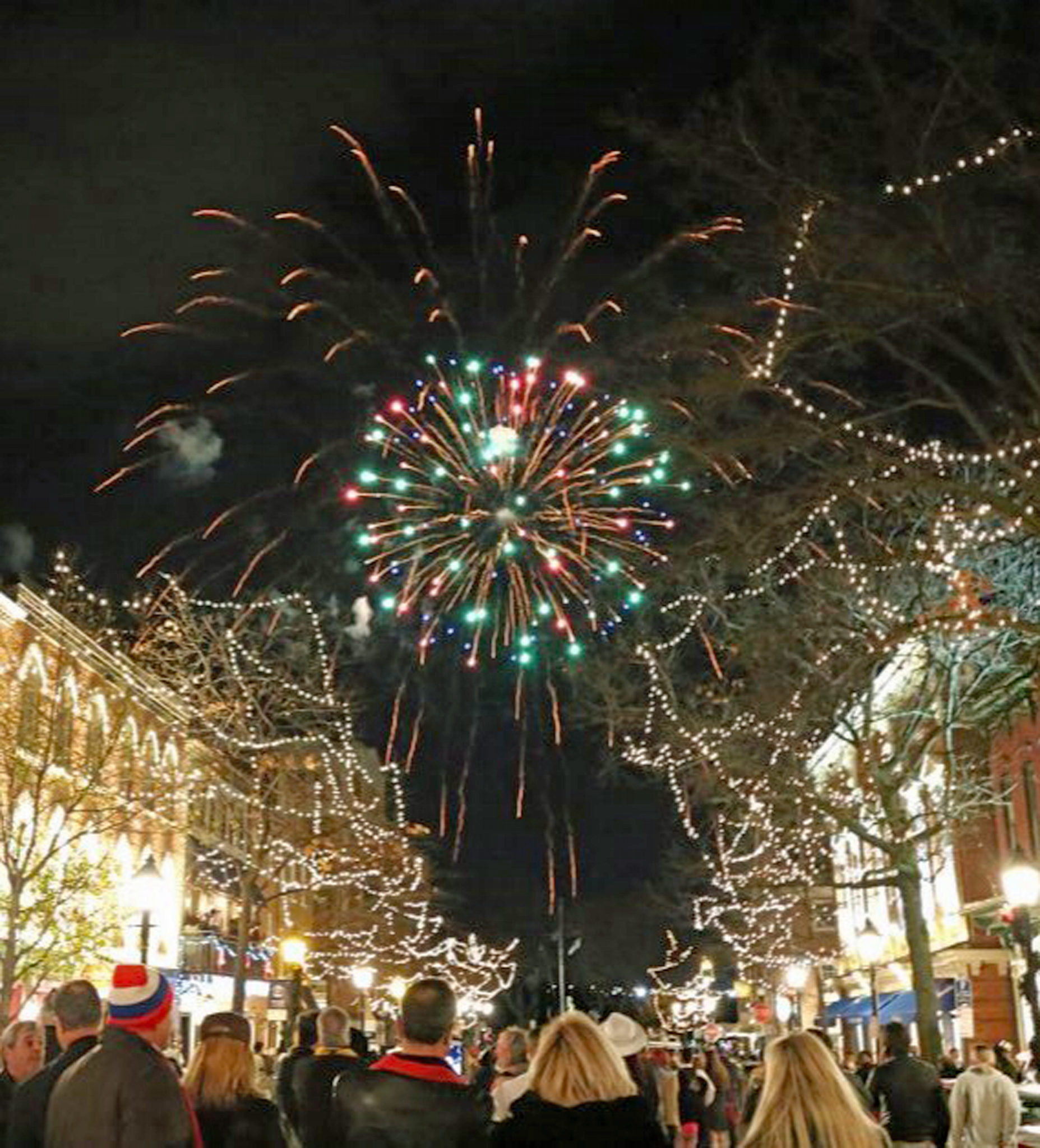 Alexandria, VA – Historically, First Night is a nationwide alcohol-free, family-friendly alternative to the traditional New Year's Eve party. It was first introduced in Alexandria in 1994 by a group of businessmen. Today, with the help of new management, First Night Alexandria (FNA) has boomed into a city-wide, family-focused, fun-filled night of frolicking, performing arts, and fireworks.
First Night Alexandria is the city's premiere New Year's Eve celebration for those looking for an alternative to the typical late-night, libation-laden party.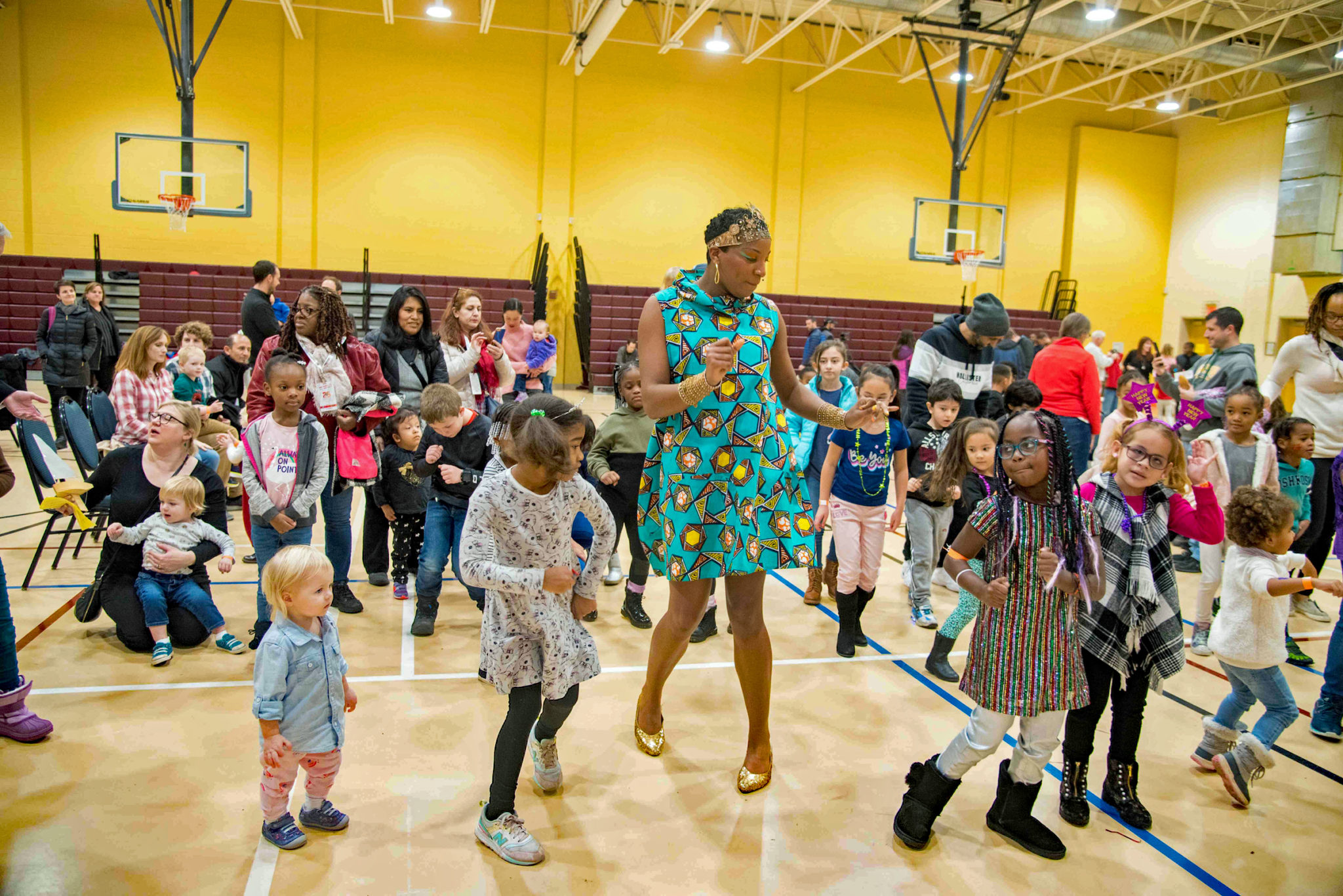 "First Night Alexandria is a fun, family-friendly celebration of the new year," explains First Night Executive Director Marilyn Patterson. "It takes place annually on New Year's Eve in Old Town and spotlights how performing arts can be a grand experience for the entire family. Then we finish the evening with fireworks over the Potomac at midnight."
Patterson first attended FNA in 2005. "On New Year's Eve, I would typically attend church services but was not able to engage throughout the rest of the evening. A couple of times, we decided to go to the Masonic Temple [once of the First Night locations] and saw lots of entertainment."
After years of attending as a regular resident, in 2017, Patterson's business, Joyous Events, was selected to help organize First Night Alexandria. "When the opportunity to get involved arose, the decision to throw my name into the hat was easy," states Patterson.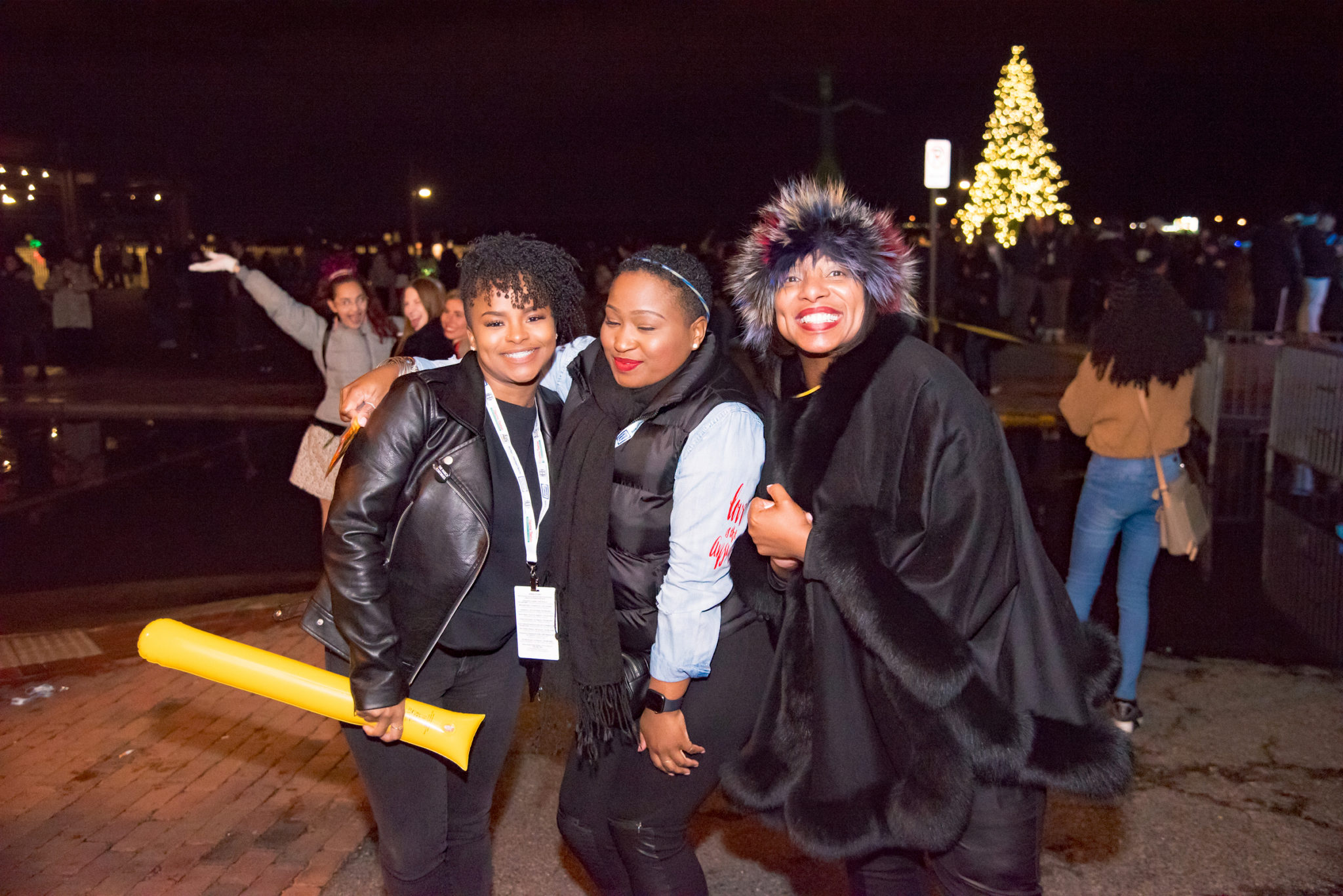 That help was so well received that Patterson became First Night Alexandria's Executive Director the next year in 2018. Patterson knew there were many other Alexandrians like her: unable or not wanting to attend the typical late-night and wild New Year's parties, opting for more laid-back, family-oriented events and church services.
"There certainly had to be a way to reach that part of the community," Patterson asserted. "So we said let's bring entertainment to the church." Once Patterson became enveloped by the idea of expanding FNA, it expanded immediately, bringing music, comedy, performing arts, and children's activities to all Alexandria neighborhoods.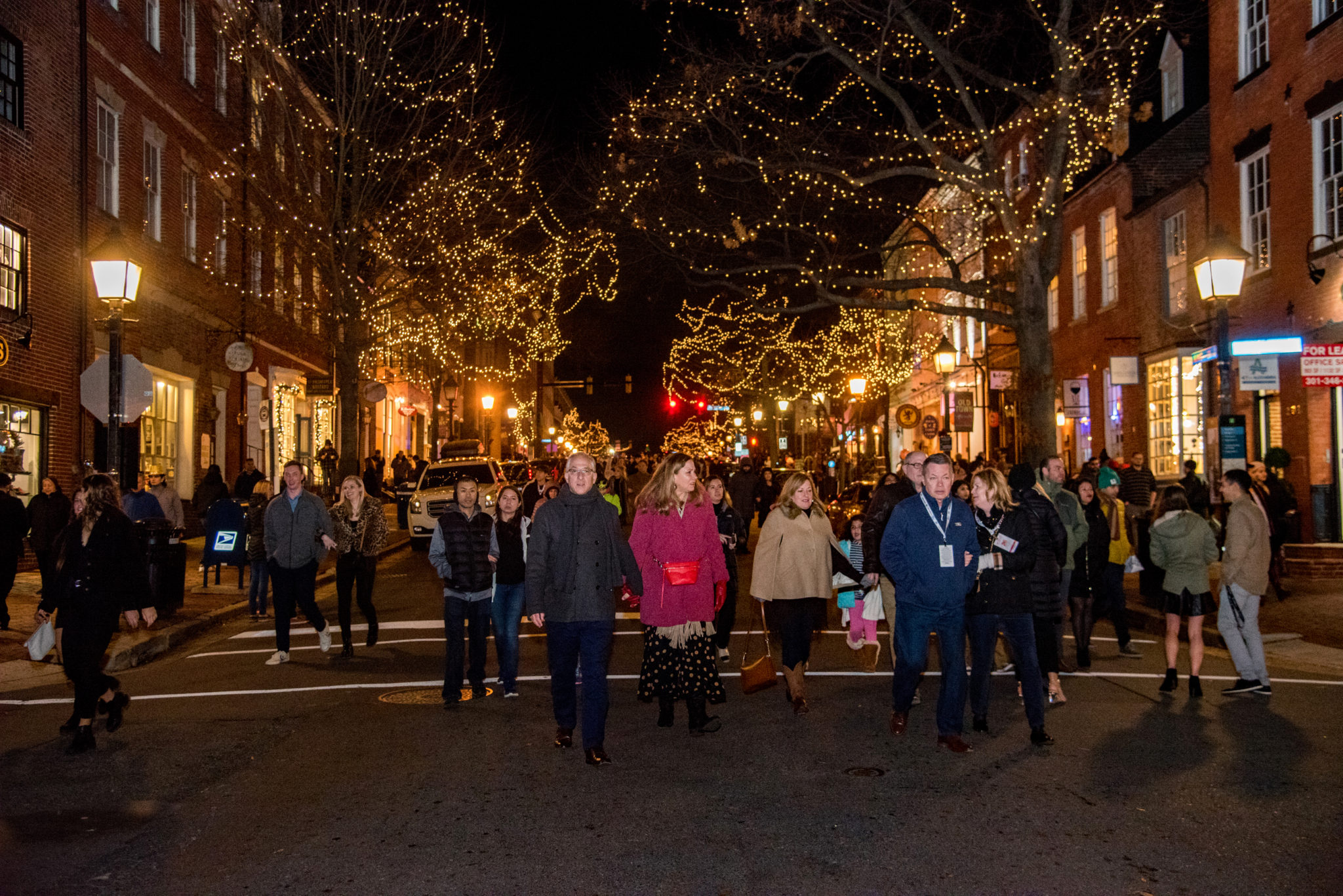 "My first year as Executive Director, the celebrations were held in Shiloh Baptist Church; by 2019, it was overflowing to the streets. So we knew we had found a good equation for engaging that part of the community."
Another prominent member of Patterson's FNA team is lifelong Alexandrian and FNA CEO and Board President Lavern Chatman. "One new year, when I was looking for something fun to do, but I didn't want to party or stay out all night, Marilyn reached out to me with something fun she was involved in," recalls Chatman.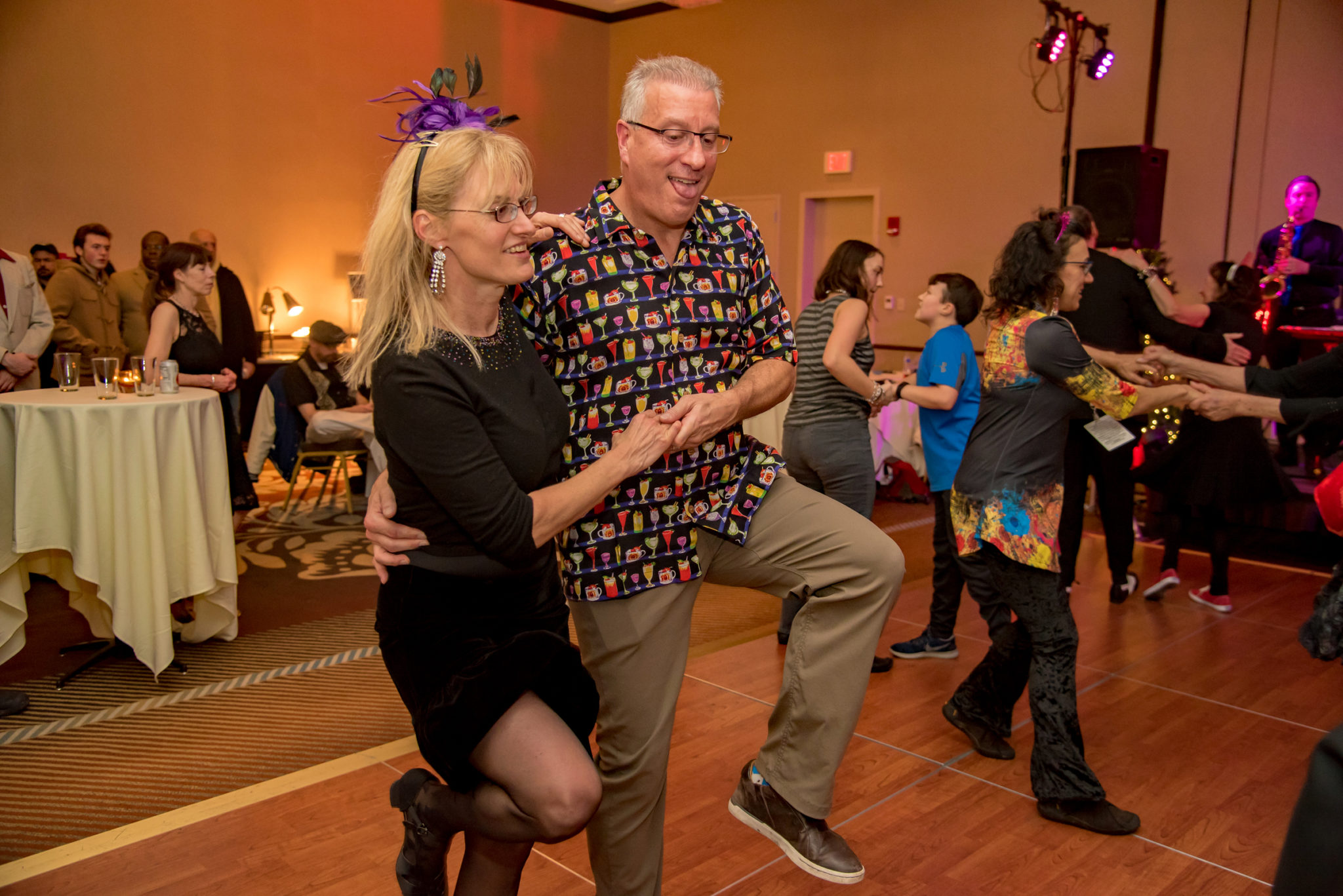 That something happened to be First Night Alexandria. Chatman first attended as Marilyn's guest.
"I really enjoyed it," she exclaimed. "I ran into childhood friends, people I grew up with. The children's events blew me away to see their engagement. It was just grand, really grand."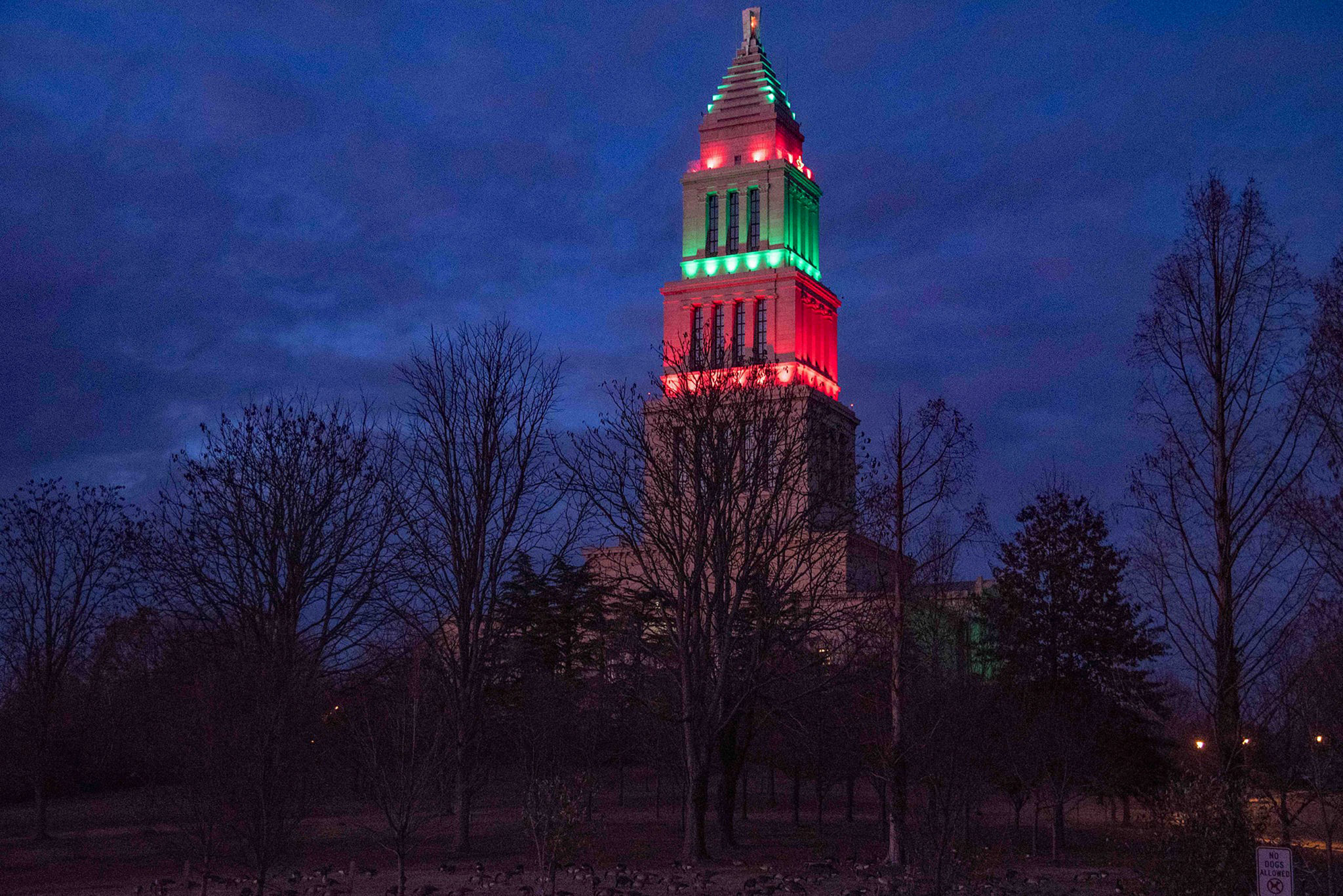 Today, Chatman is no longer just Marilyn's guest but a key coordinator of the annual event. This year's First Night Alexandria event will begin at noon and run until midnight, welcoming all residents, visitors, and tourists to enjoy all of Alexandria's performing arts offerings.
From 12 pm-5 pm:
The children's events will take place at the Masonic National Memorial. Performers Culture Queen and Groovy Nate will run multiple shows throughout the day.
The Rocking New Year's Eve Day Party, aimed toward a family-friendly older crowd, will be held at the Oswald Durant Center (1605 Cameron St). Southern folk artist Lady Mary will perform, along with Saxy Entertainment with Antonio, throughout the day.
From 5 pm-6 pm:
A break will occur to allow for nighttime set-up.
From 6 pm-10 pm:
The FNA Matinee will see entertainment at multiple venues throughout Alexandria.
The Masonic Memorial will host the Thrillbillies, Grandsons, The Motown Diva, the Tobin James Band, and a Silent Disco. Food service will be available throughout the evening.
The Washington St. United Methodist Church will host The Swamp Dogs—a blues group.
The Lyceum will host The Common Ground Band—a contemporary jazz band.
The Little Theatre will host magician Mike Rose.
St. Paul's Episcopal Church will host the Irish Breakfast Band and Whiskey Before Breakfast Band, cultivating an eclectic Celtic sound.
From 10 pm-Midnight:
First Night After Hours at Market Square will be a "full-on outdoor street party," complete with a DJ, dancing, enjoyment, and a variety of food trucks.
Midnight:
Fireworks over the Potomac. First Night Alexandria encourages viewers to spread across the various vantage points along the Waterfront to avoid congestion.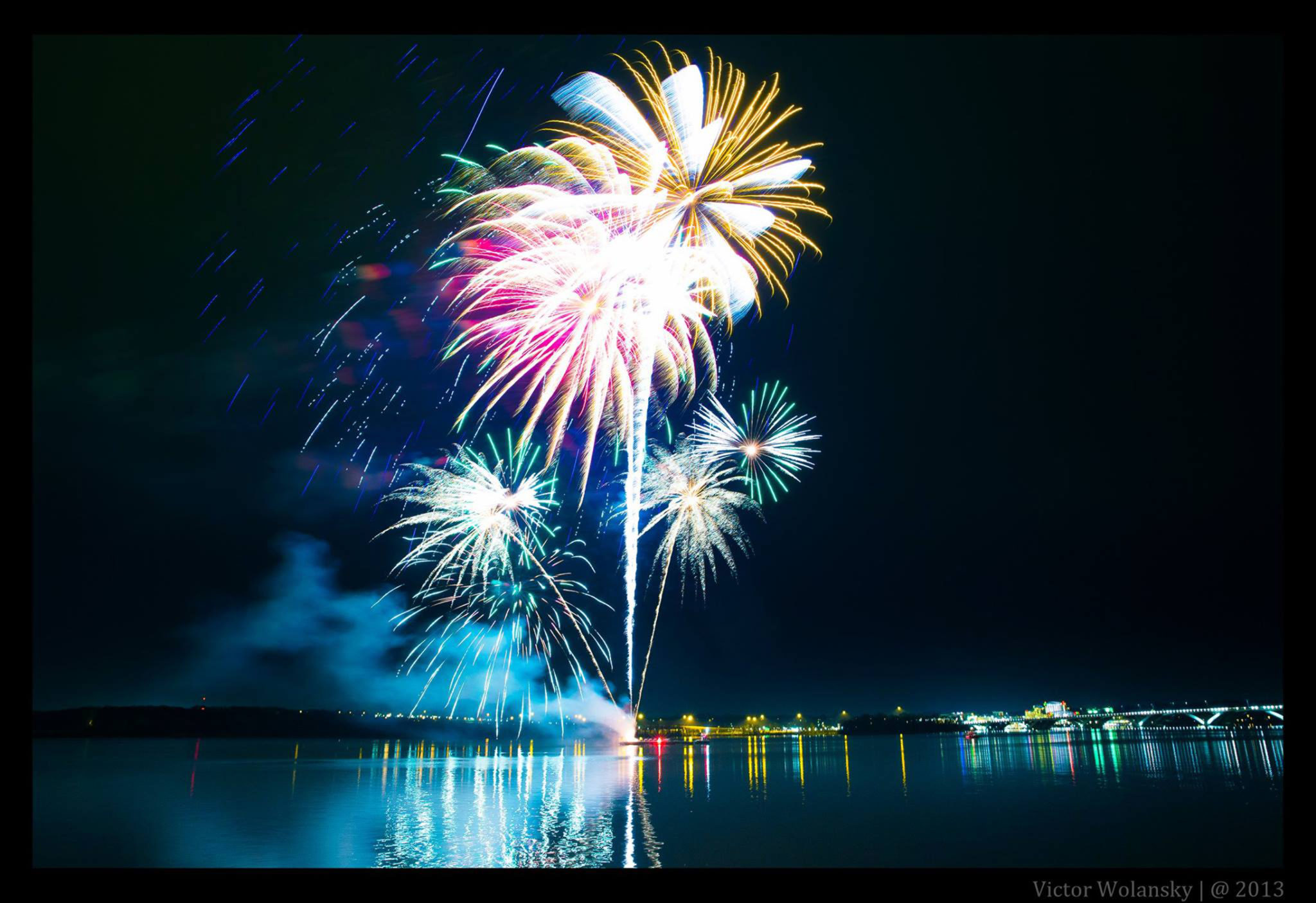 Best Viewing Spots:
Canal Center Plaza
Rivergate Park (2 Montgomery St.)
Oronoco Bay Park (100 Madison St.)
Founders Park (351 N. Union St.)
Waterfront Park (1A Prince St.)
Windmill Hill Park (501 S. Union St.)
Ford's Landing Boardwalk (99 Franklin St.)
Jones Point Park (Jones Point Drive)
George Washington Masonic Memorial (101 Callahan Dr.)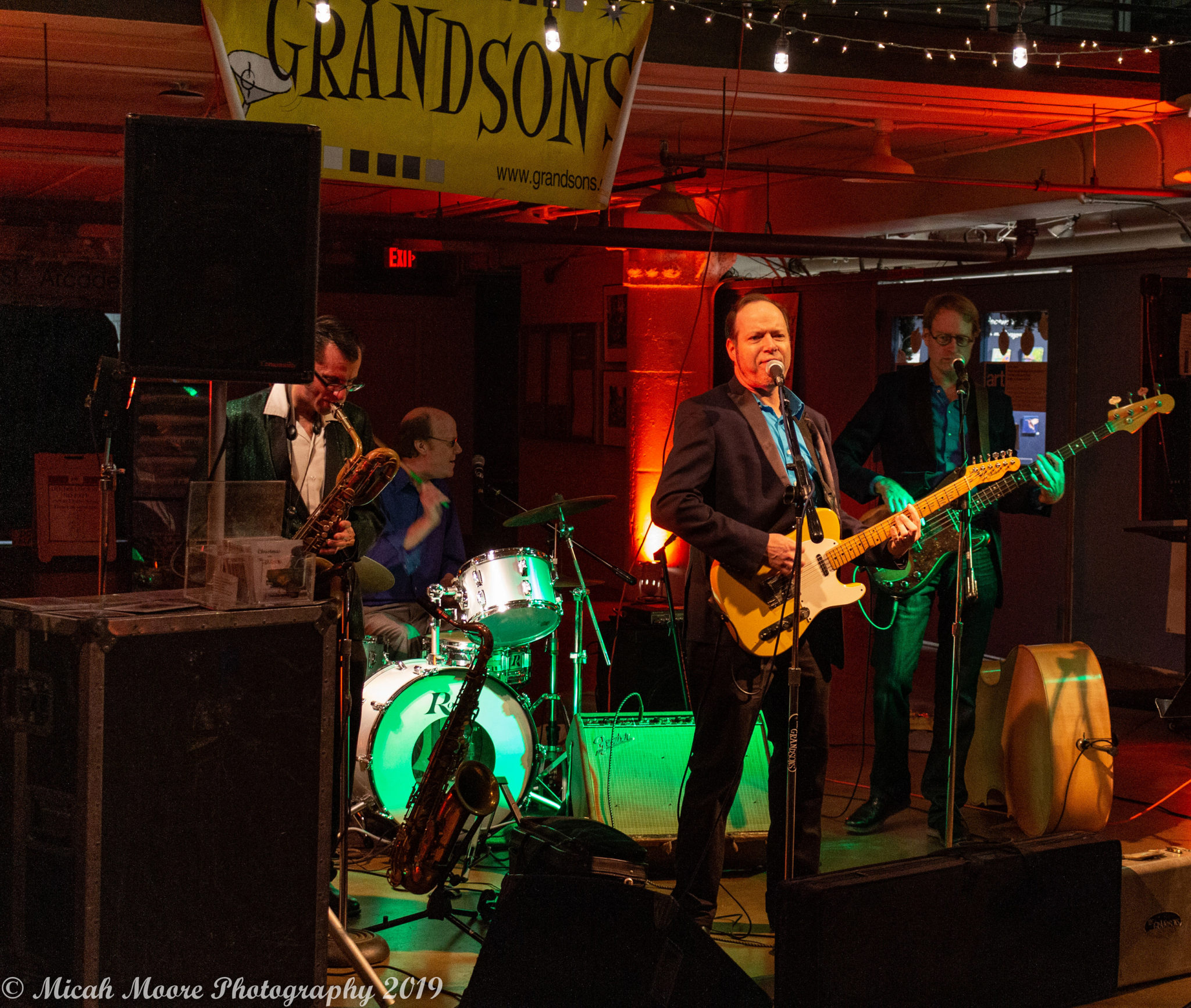 All information regarding the event schedule, performers, venues, etc., can be found at firstnightalexandria.org.
"Many vendors have been with First Night for years," Chatman includes. FNA aims to accommodate a variety of tastes, interests, preferences, cultures, backgrounds, ages, and activities.
If you have never attended a First Night Alexandria, this is the year to do so. The first year back in person since the start of the pandemic, organizers, vendors, and attendees alike are eager to hit the streets.
Patterson states she is "looking forward to seeing the city filled with smiling faces as people return to some sense of normalcy on New Year's Eve. People laughing, dancing, out together with families, having a great time, and experiencing Alexandria."
2019 was undoubtedly FNA's biggest year, spreading across several Alexandria neighborhoods, from Old Town to Del Ray to the West End. 2020 saw a dramatically different celebration. Pivoting, as so many other businesses, organizations, and events had to do, FNA did so with a certain poise, putting on a drive-in style event, still managing to host performances and curate a family-friendly, COVID-friendly celebration.
"It served its purpose," says Patterson of the 2020 First Night. However, despite 2020's seeming success, 2021 saw hardly any celebration at all, with the City's decision to cancel multiple annual events.
Finally making a full-scale return, First Night Alexandria is looking to involve as many more people as possible —attendees, volunteers, and sponsors—before, during, and after the festivities.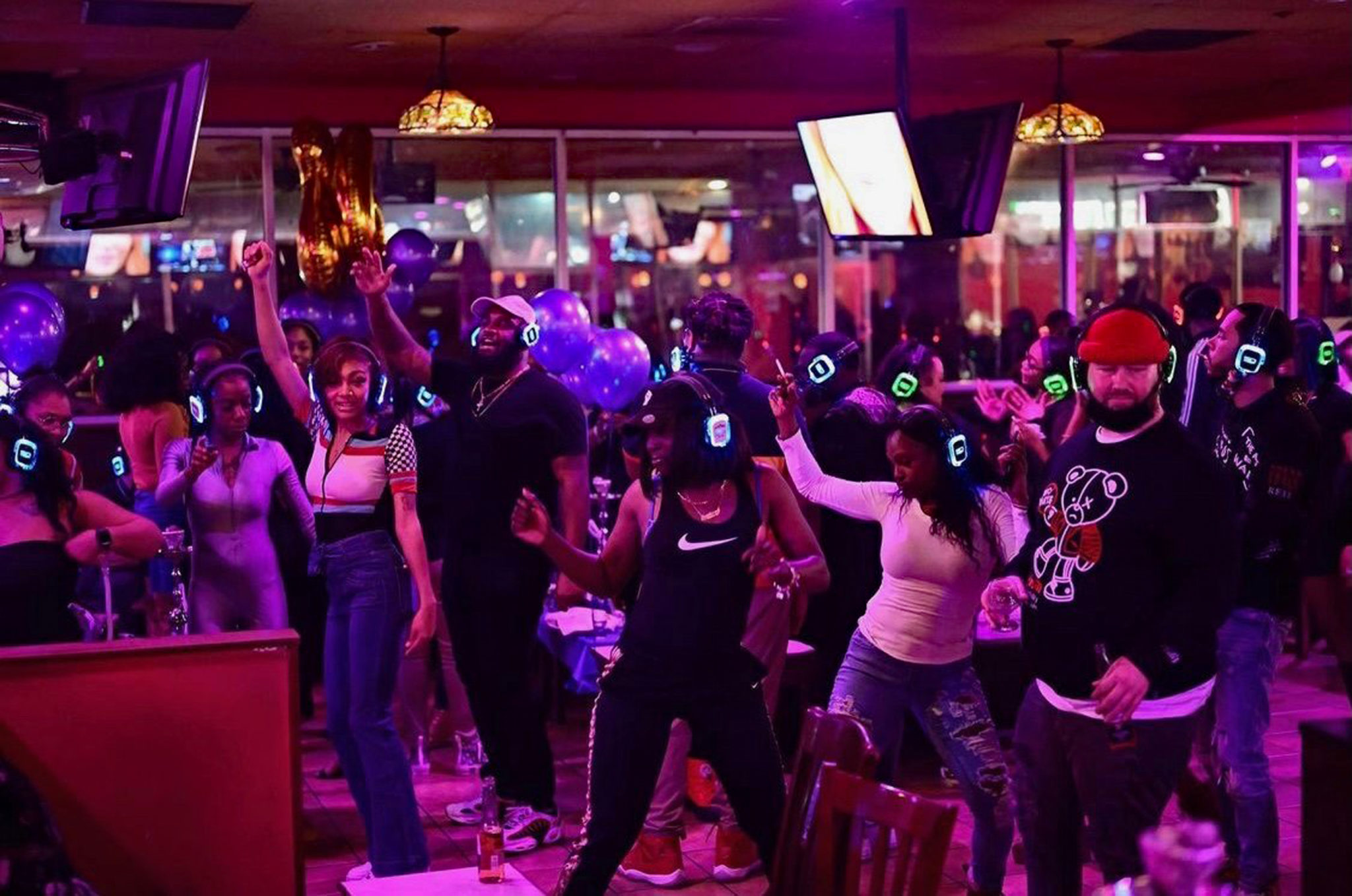 For attendees:
To purchase tickets, visit firstnightalexandria.org.
All-Access Tickets get you into every venue all day long:
Ages 0-2 = FREE
Ages 3-10 = $10
Ages 11-19 = $20
Ages 20-64 = $50
Ages 65+ = $30
VIP Fast Pass (Priority Access) = $75
Daytime-Only Pass (Ages 3+) = $10
Sales end on December 31.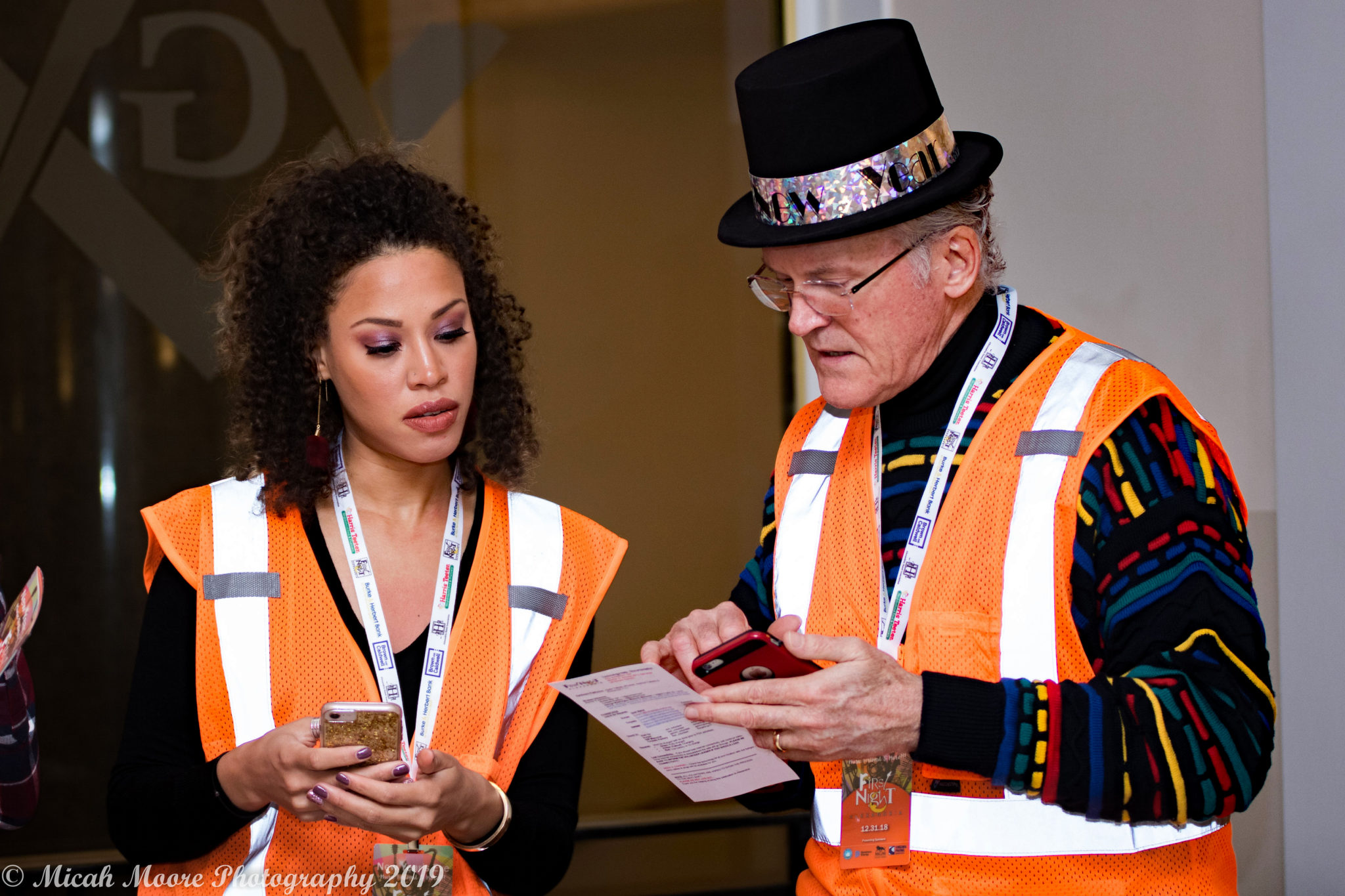 For Volunteers:
Visit firstnightalexandria.org/volunteer to complete the Volunteer Sign-Up form. Areas of volunteering needs include Pre-Event Support; Event Set-Up/Tear-Down; Event Photography/Videography; Greeters/Check-in; Social Media; As-Needed. First Night Alexandria is looking to sign up 100 volunteers.
For Sponsors:
Visit firstnightalexandria.org/sponsor to fill out the Sponsor Package Form or the Restaurant Partner Form. Current sponsors include Burke & Herbert Bank, Dominion Energy, Virginia Paving, and Alexandria City. More sponsors are welcome to help make the return to First Night Alexandria unforgettable!
"I'm looking forward to good comedy, Motown music, and dancing," expresses Chatman regarding FNA's grand return. "We have taken it by storm and made it one of the largest First Night celebrations in the region."
For all information on First Night Alexandria, visit firstnightalexandria.org.
ICYMI: Cherished Tradition: Tickets for Santa Trains in Northern Virginia Go On Sale November 28