Community News
On a Ride-Along with Officer Alexis Howard of the City of Alexandria Police Department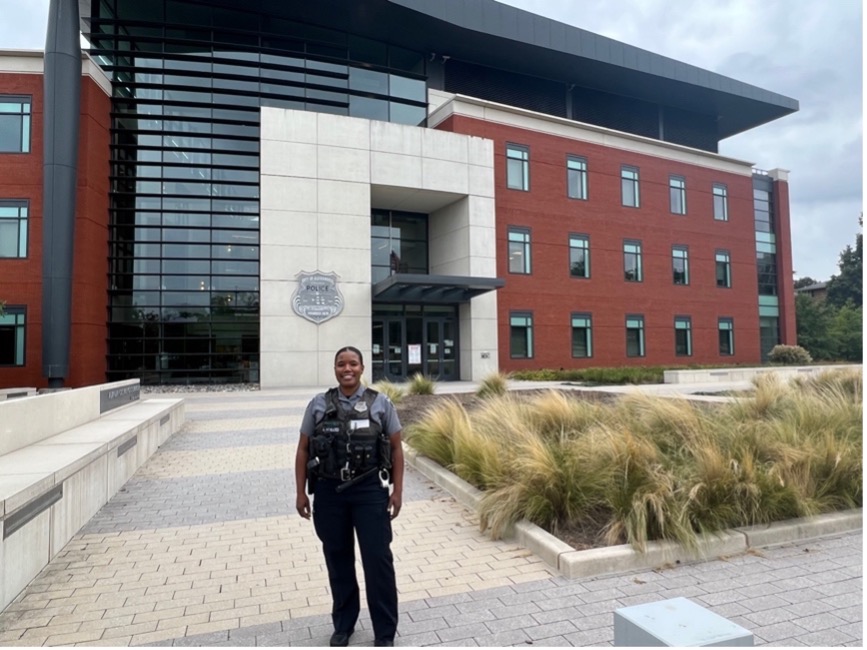 Alexandria, VA – By 12 p.m. on a recent Friday afternoon, I had witnessed two arrests. Not the quiet, observational ride-along with the Alexandria Police Department (APD) I had pictured. The first call came 30 minutes into our ride and brought us to a local grocery chain, one I frequent. A homeless man had refused to leave and when the responding officers ran his social, an outstanding warrant popped up.
After he had been cuffed, my host, Officer Alexis Howard politely asked me, "Are you okay going to jail?" My adrenaline had been pumping since the call came in, and my curiosity about the tall brick building with slit-size windows in Carlyle, was going to be satisfied.
Officer Howard who is approaching five years with the Alexandria Police Department had previously been a teacher for 10 years. Looking for a city job, she applied, took the test, and was accepted. Her family, not initially thrilled with her change of career, came to fully embrace it once they saw how well she thrived in the role.
In January, The Department and City of Alexandria announced their commitment to 30×30, a national initiative to advance women in policing. The goal is to increase the representation of women in police recruit classes to 30% by 2030, and to ensure police policies and culture intentionally support the success of qualified women officers throughout their careers. Currently, female sworn officers comprise 20% of the APD, per a City of Alexandria Police Department LinkedIn post.
Being by her side for six hours, I can attest, "If you can see her, you can be her." Giving visibility to female officers encourages other women to see themselves on the job.
During every call Officer Howard was calm and collected. She took the time to explain the process to each individual involved, so they knew what to expect next. When someone was unfamiliar with the term "magistrate," she patiently explained, and the individual relaxed, revealing details they might not have otherwise.
While I only accompanied her for half her shift, I observed Officer Howard respond to a range of calls: From a domestic disturbance, a mysterious trash call we were unable to locate, a traffic accident (the drivers were calmly exchanging insurance information and didn't even need police assistance), and a call from a leasing office regarding an irate boyfriend and a towed vehicle. People call our local police department for everything!
Although APD rides solo on patrol, most calls will have more than one responding police vehicle show up at the scene, so an officer always has backup.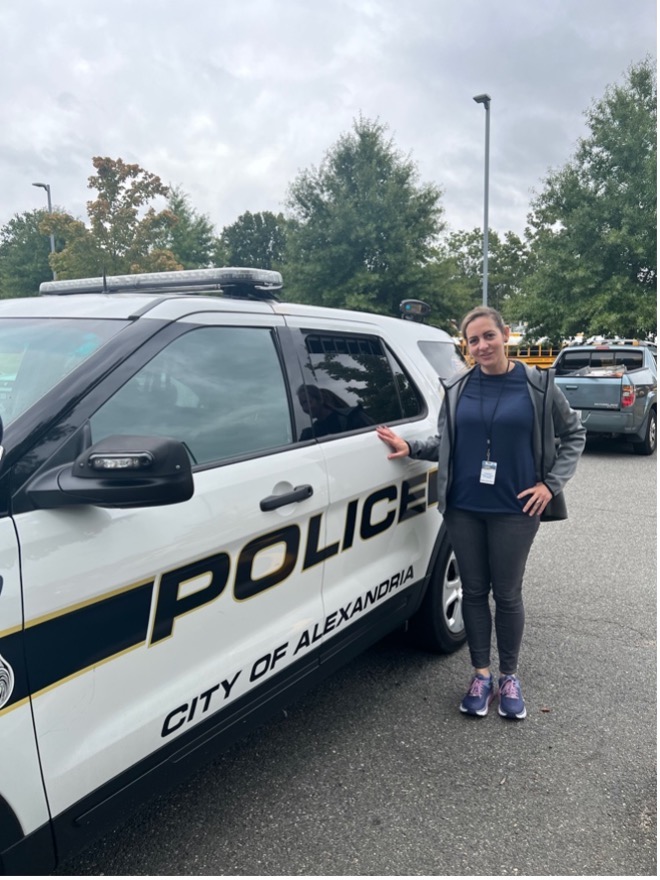 I was one of the first to participate in a ride-along since the pandemic brought them to a stop. The daughter of a retired NYPD detective, I was interested to learn how our local police keep our neighborhoods safe, and also had a "what if" moment – what if I had chosen a different career path (I'm in marketing).
The Alexandria Community Police Academy has returned as part of APD's initiatives in bettering community relations. If you're interested in taking a ride-along or pursuing a career with the Alexandria Police Department, visit alexandriava.gov for open roles. In addition to law enforcement, there are also open positions for admins, human services specialists and more.