Press Release
Alexandria Native, Navy Sailor Adonis Lowery Visits Reagan Presidential Library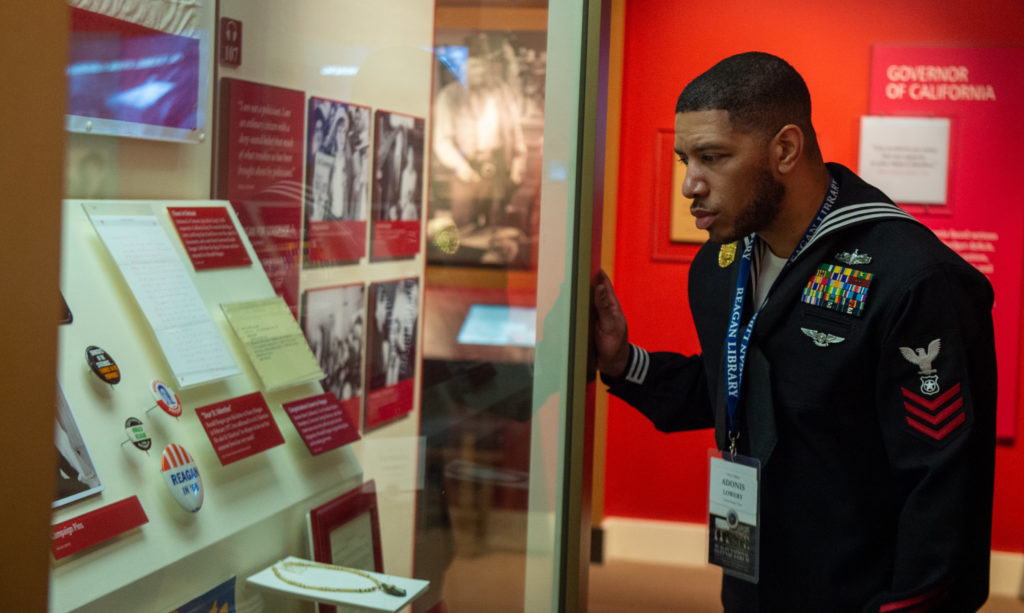 ALEXANDRIA, VA – On Dec. 2, Master-at-Arms 1st Class Adonis Lowery, of Alexandria, Virginia, viewed memorabilia from President Ronald Reagan's term as Governor of California. The above photo was taken during a tour of the Ronald Reagan Presidential Library & Museum.
During the visit, Lowery and the other Fiscal Year 2022 Sailors of the Year for the U.S. Navy's only forward-deployed aircraft carrier, USS Ronald Reagan (CVN 76), also toured Young America's Foundation Reagan Ranch Center and the Rancho Del Cielo. The latter location was President Reagan's vacation home.
The group's visit was in support of the Reagan National Defense Forum and to learn more about the ship's namesake and his legacy.
Magical Night as Military Families and Kids Celebrate the Holiday Early