Community News
Zebra Misc
Murphy's and SCYC nonprofit Host Brilliantly Creative Ugly Christmas Sweater Party
Festive Merriment All Around on Wednesday, December 7th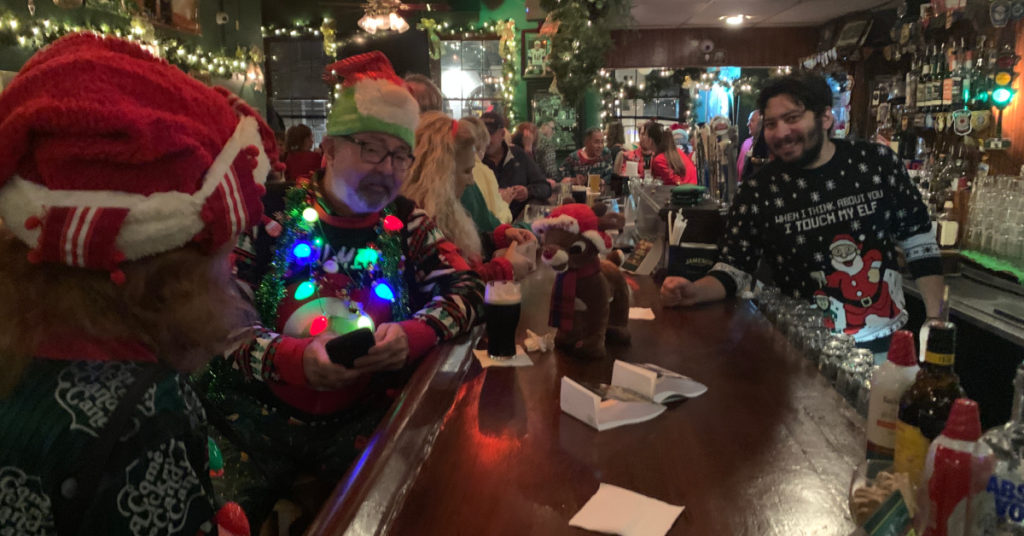 ALEXANDRIA, VA – Murphy's and SCYC took Ugly Christmas Sweater Party to a whole new level on Wednesday evening as fans showed up in the brightest, most elaborate attire ever to benefit SCYC in helping 40 families in need with over $8000 in gift card donations.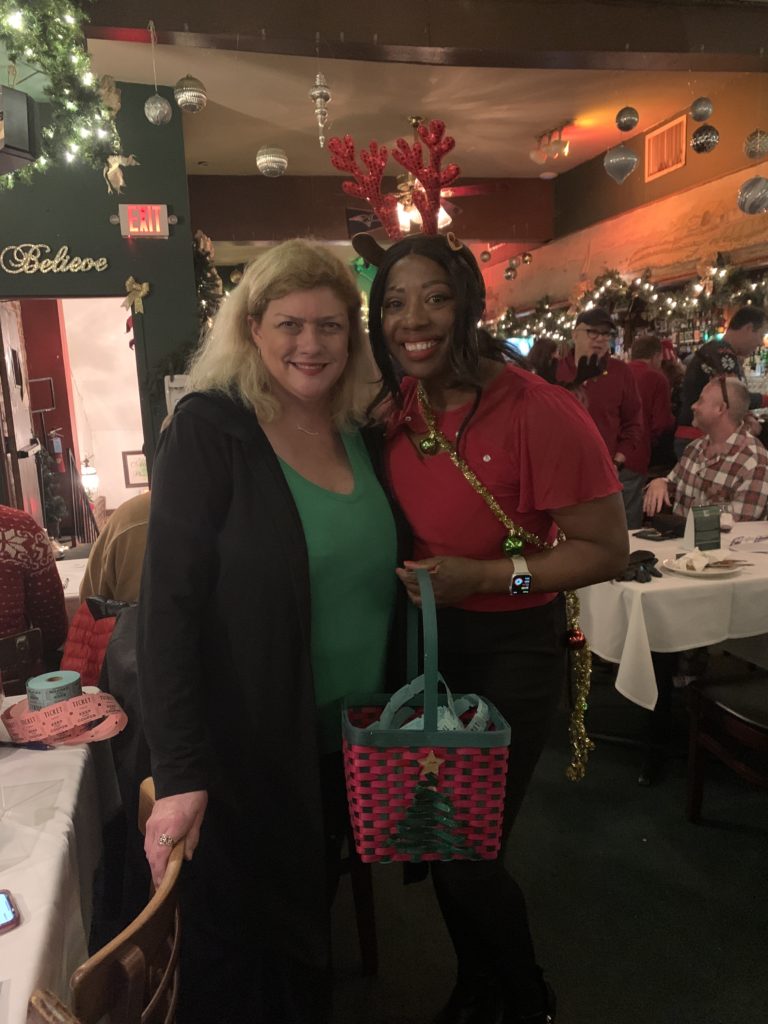 "We have a really great turnout with lots of new faces and great costuming too," said Michele Cumberland, past president of SCYC. This was the 7th Annual Ugly Sweater contest, only having missed 2020 because of the pandemic.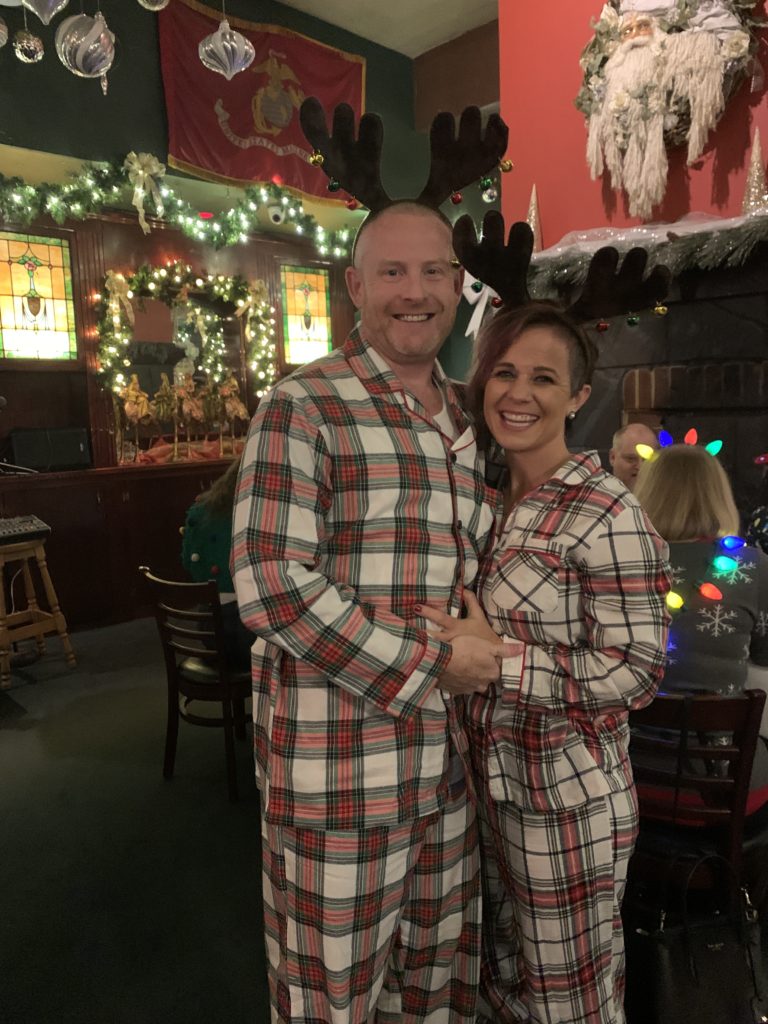 Delicious foods and fancy holiday cocktails were aplenty as guests enjoyed a light-hearted evening connecting with one another. Drink specials included gingerbread white Russians and Irish creamsicles.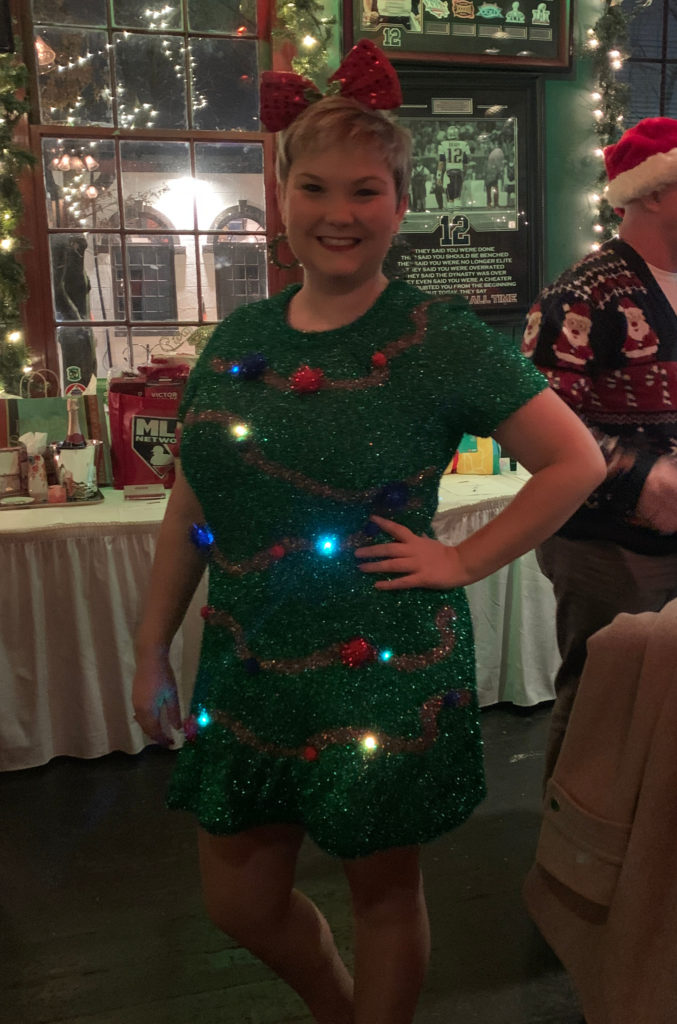 "Ever since I moved here seven years ago, this has been my favorite place to be. It is so welcoming and when I walk in, it's so easy to make friends. It's just the atmosphere," explained Megan Waters, who considers herself a regular customer at the restaurant and always attends the Ugly Sweater Party.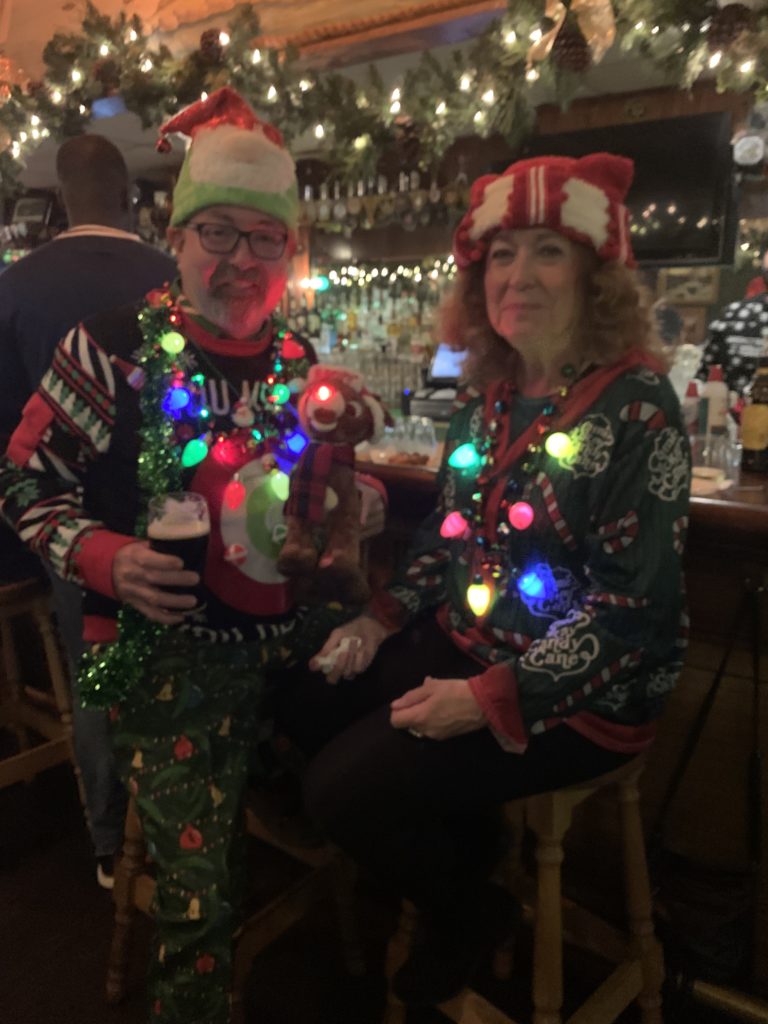 Two raffle prizes – an indulgent basket of Jameson Whiskey beverages, and a Guinness Open Gate Brewery Tour in Baltimore- along with a silent raffle, caused many to open their wallets to donate. The silent raffle included gifts from Kings Jewelry, Murphy's, Carlyle Group, the Rifle Paper Company, and MLB Ultimate Nationals Fun Pack.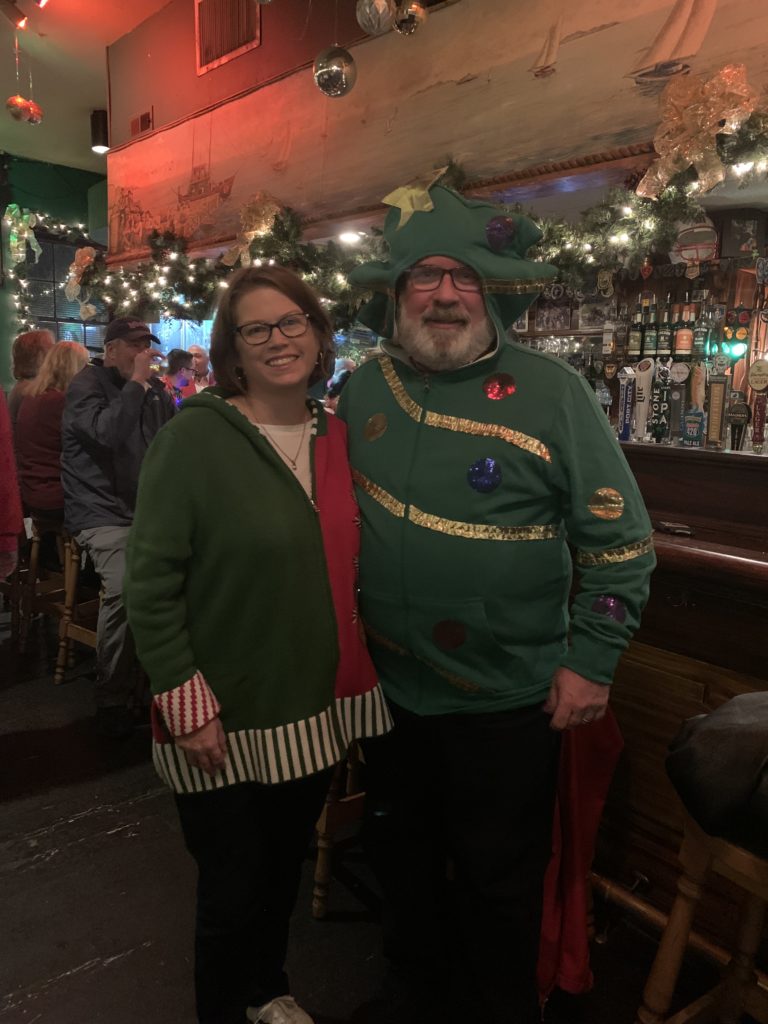 The event raised enough money to purchase forty $200 Target and Aldi gift cards. Twenty cards will be given to families in need at Naomi L. Brooks Elementary School and twenty given to families at Jefferson-Houston PreK-8 IB School.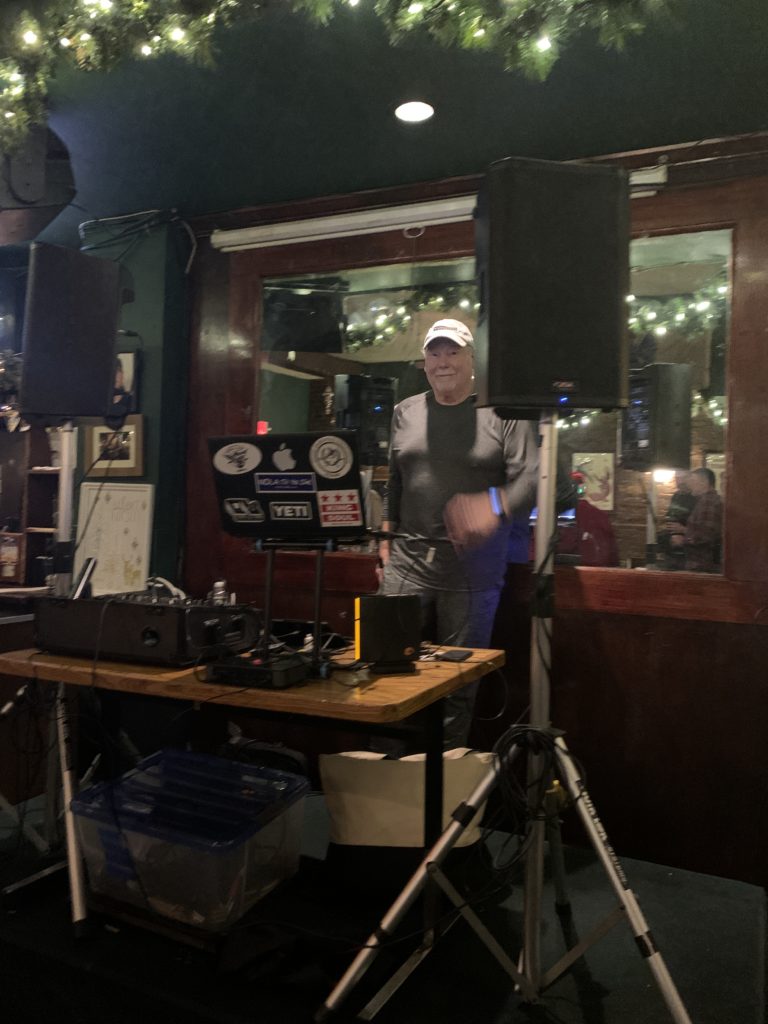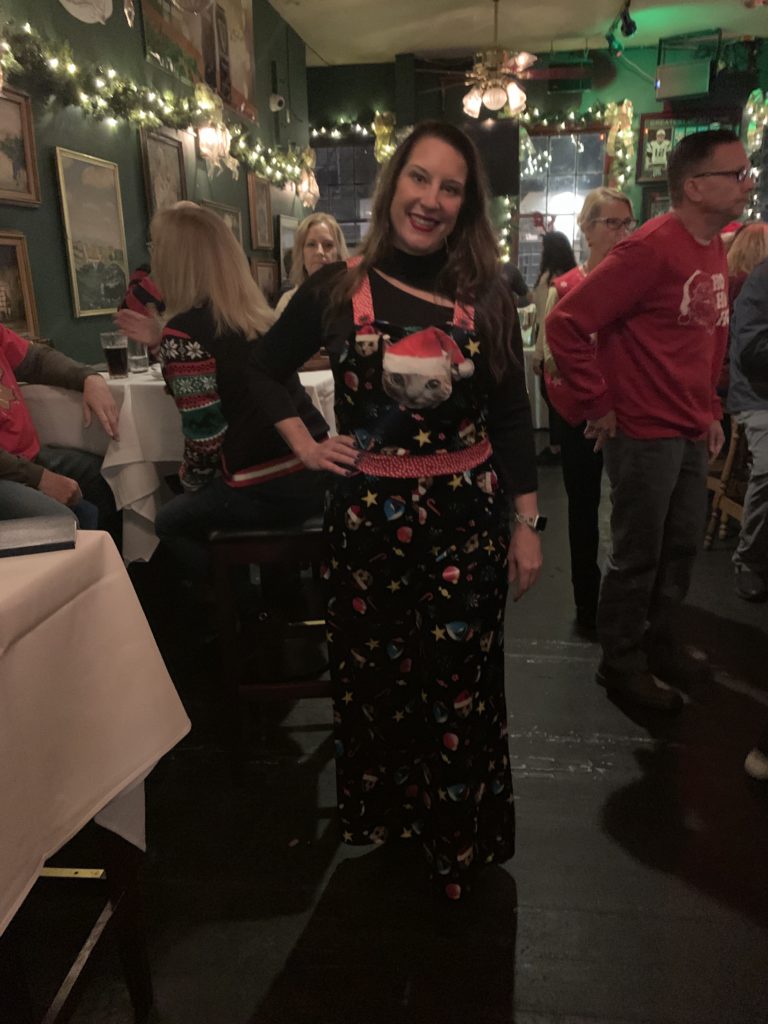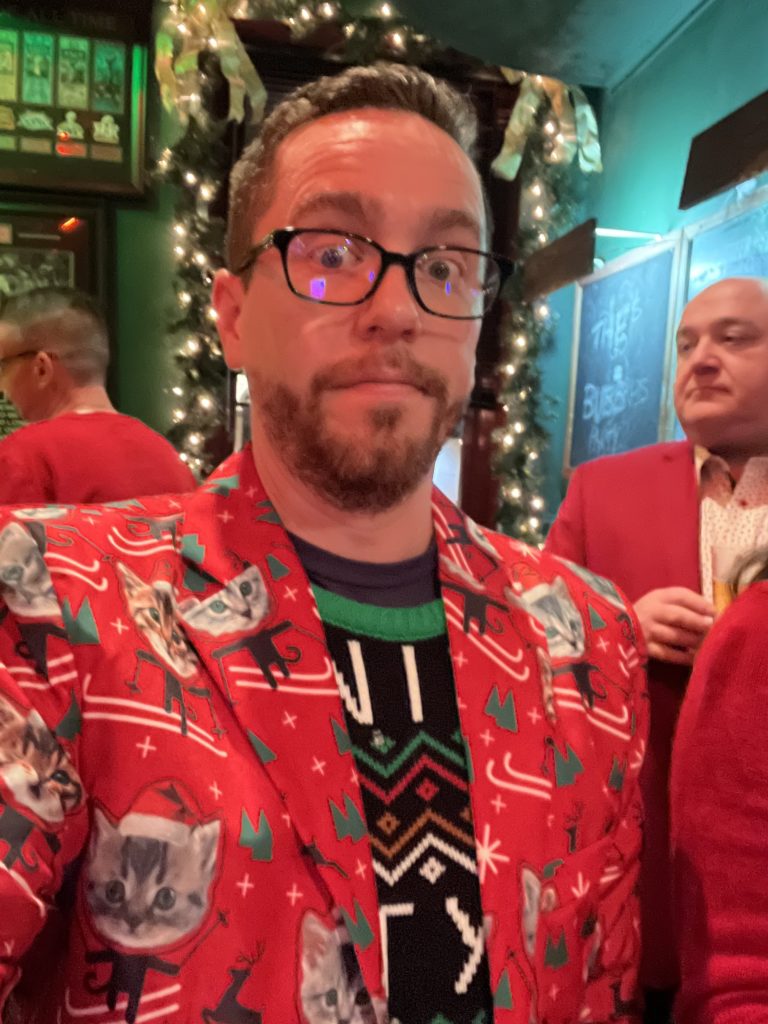 [SEE ALSO: A Wintry Fable Enchants All Ages]