Community News
Alexandria Property Owners Given 90 Days To Submit Appeals for FEMA Flood Maps
Appeal window begins Dec. 15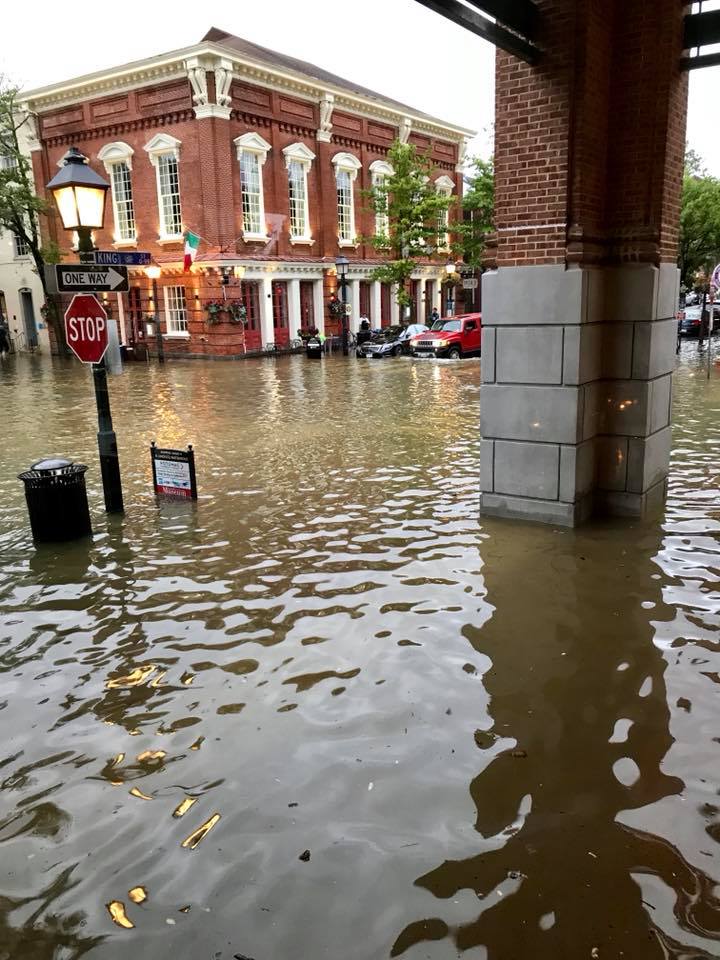 ALEXANDRIA, VA –  More than two years ago, FEMA published drafts of their Flood Insurance Rate Maps along with a Flood Insurance Study report. Last year, the City of Alexandria submitted appeals for five locations; three were accepted by the federal agency and the maps were revised accordingly.
The revised documents provide flood hazard info that is the basis for Alexandria's floodplain management measures. The city must adopt these measures to help homeowners who apply for the National Flood Insurance Program.
Based on FEMA's revisions of the maps, they have given the city a second 90-day appeal window that begins Dec. 15.
An Alexandria eNews release reads:  "Individuals may submit an appeal to the City if they believe the modeling or data used to create the revised preliminary map are technically or scientifically incorrect. The City will consolidate appeals into one appeal to FEMA."
Property owners have until March 1, 5 p.m., to submit appeals to the city, who will then turn them in to FMA. Appeals (or questions) can be sent to:  [email protected] or to Brian Rahal, P.E., CFM, Transportation & Environmental Services, 2900 Business Center Drive, Suite B, Alexandria, VA 22314.
Locations on FEMA's prelimary maps are close to Holmes Run, Backlick Run, South Lucky Run, Four Mile Run, Marine Drive, Strawberry Run, Cameron Run, Old Cameron Run Channel, Hooffs Run and Union Street.
"FEMA flood maps help communities to build safely and resiliently by informing communities about local flood risk and setting minimum floodplain standards," according to the eNews release.
The maps currently in use are more than a decade old.
Residents Who Install Flood Mitigation Measures on Their Property Eligible for Reduced Utility Fee