Foodie Newz
Newly Reopened Trattoria da Franco Italian Food and Opera Night Held December 11th to Sold-Out Crowd
Diners Serenaded throughout Exquisite Dinner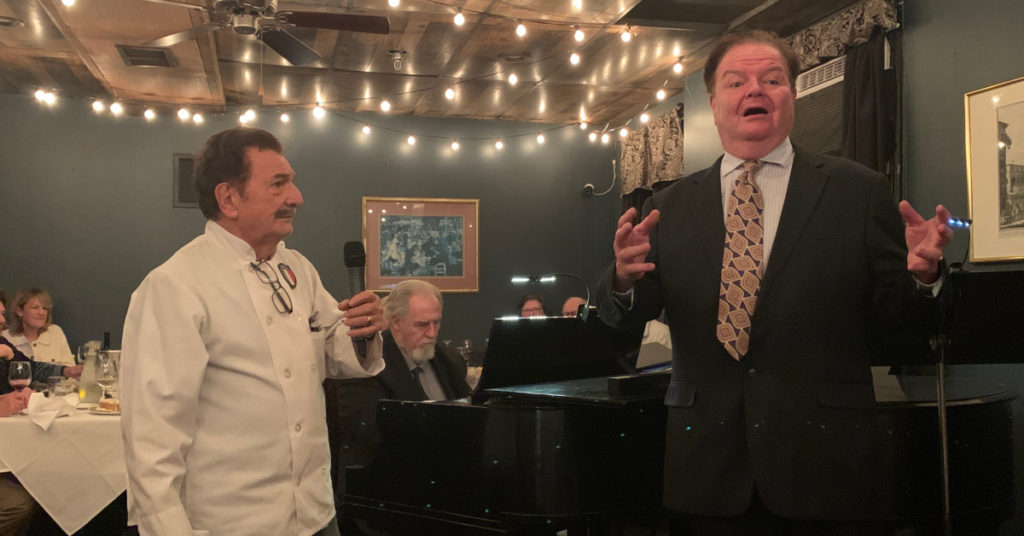 ALEXANDRIA, VA – A fully-booked top floor of Trattoria da Franco came alive with opera singers serenading dinner guests earlier this month. Owner Franco Abbruzzetti reopened a completely remodeled version of his venue, which is located at 305 South Washington Street on December 11th.  Diners experienced a true Italian atmosphere.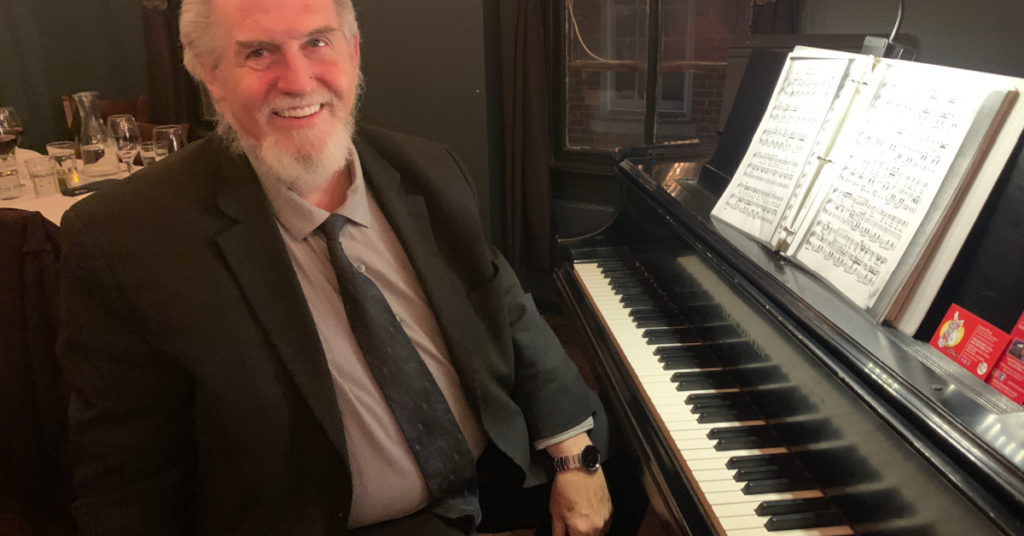 Patrons listened to the passionate music of two tenors (Mike Blaney and Tony Torchia), a baritone (Nikita Wells), and pianist Frank Conlon (who has played worldwide and is a former GWU Professor of Piano). Organizer Mike Blaney introduced the concept of opera at the restaurant for an added nuance to enjoying authentic Italian cuisine. He has worked with the owners in this capacity for the past 15 years.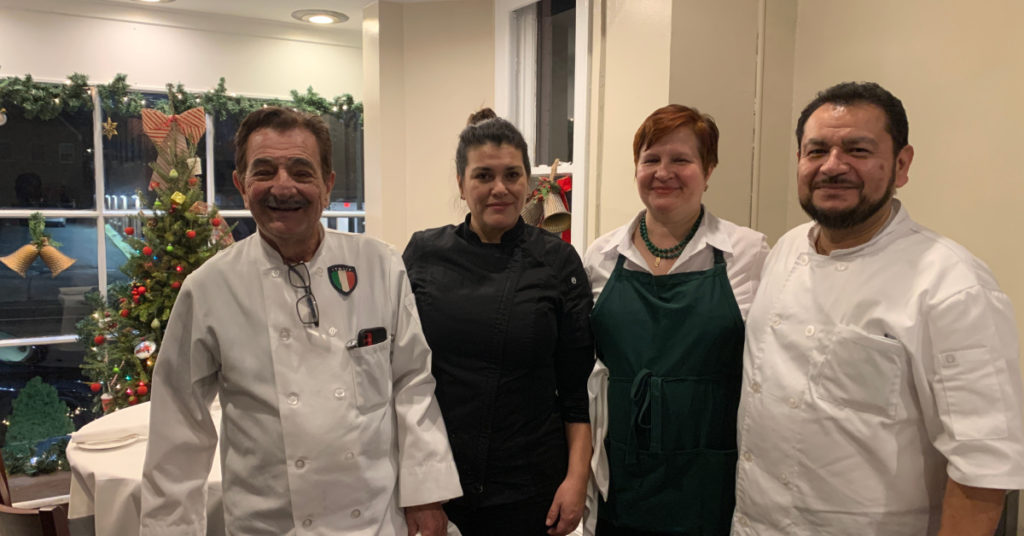 The renovated ristorante offers a genuine atmosphere, with owner/operator Franco Abbruzzetti and Daniela Ocampo, along with former Tempo Chef Vinchenco carefully preparing the food, and lead Host Natalia Kemska serving guests.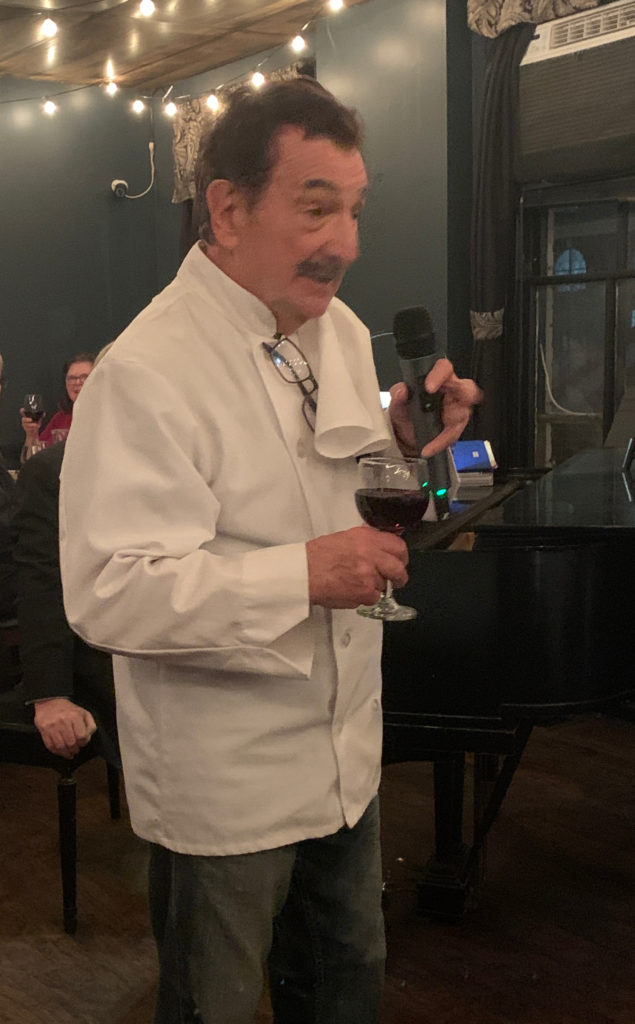 Abbruzzetti partnered with Blaney in the singing of "O Solo Mio" and "That's Amore". Wine flowed as the crowd joined in sing-a-longs of the well-known Italian favorites and various Christmas carols. 
See video from outside the restaurant HERE.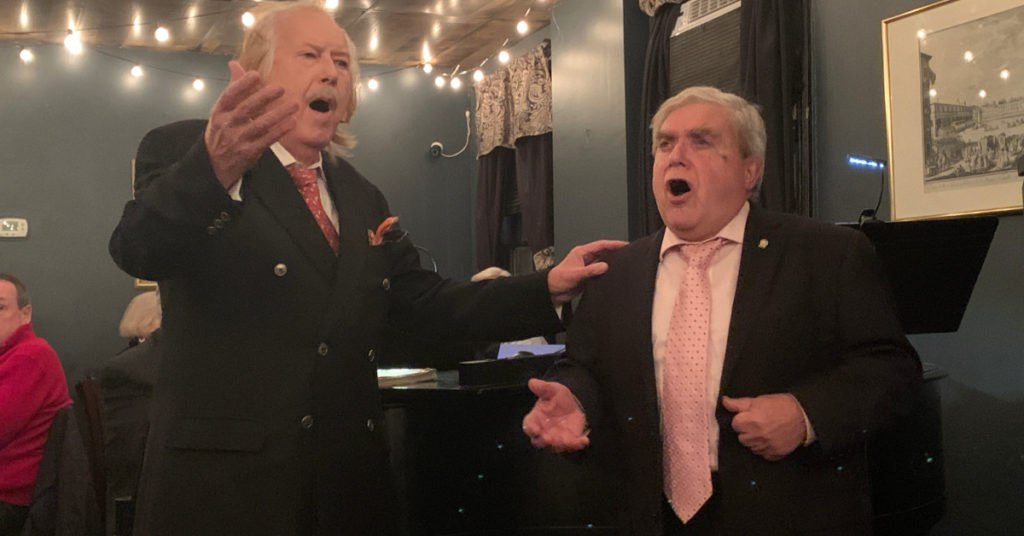 Arias included music by Puccini from the Opera "Tosca", Verismo Opera "Pagliacci" (which means clowns or players), selections from Gounod's Faust (an opera in five acts), and Sigmund Romberg ("The Student Prince"). Tenor Torchia sang Neapolitan songs energetically. It became obvious to guests that delectable food, fine wine, and beautiful music make for the perfect opportunity for the community to share some light-hearted fun together. A real sense of togetherness could be felt in the air.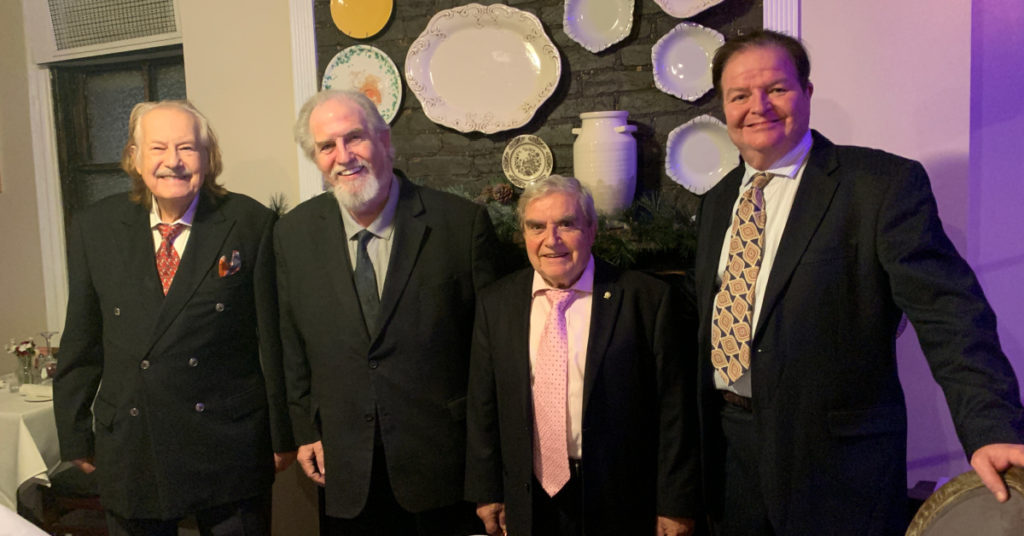 The Abbruzzetti family plans to host monthly events ranging from operas, jazz with wine tasting, Dixieland, to Open Mic nights. For people who aren't able to obtain tickets, the downstairs main dining room offers an ambience of warmth and glow with the crackling fireplace, with the ability to hear the music from the top floor.
The next dinner concert will be on January 29th at 7 p.m. featuring a different entertainment act. Please call (703) 548-9338 as reservations are suggested. 
[SEE ALSO:
At the Kennedy Center – "A Soldier's Play"
]