Community News
Alexandria's GW Birthday Parade To Highlight 100 Years of Masonic Memorial
The parade, scheduled for the afternoon of Feb. 20, will finish at the historic landmark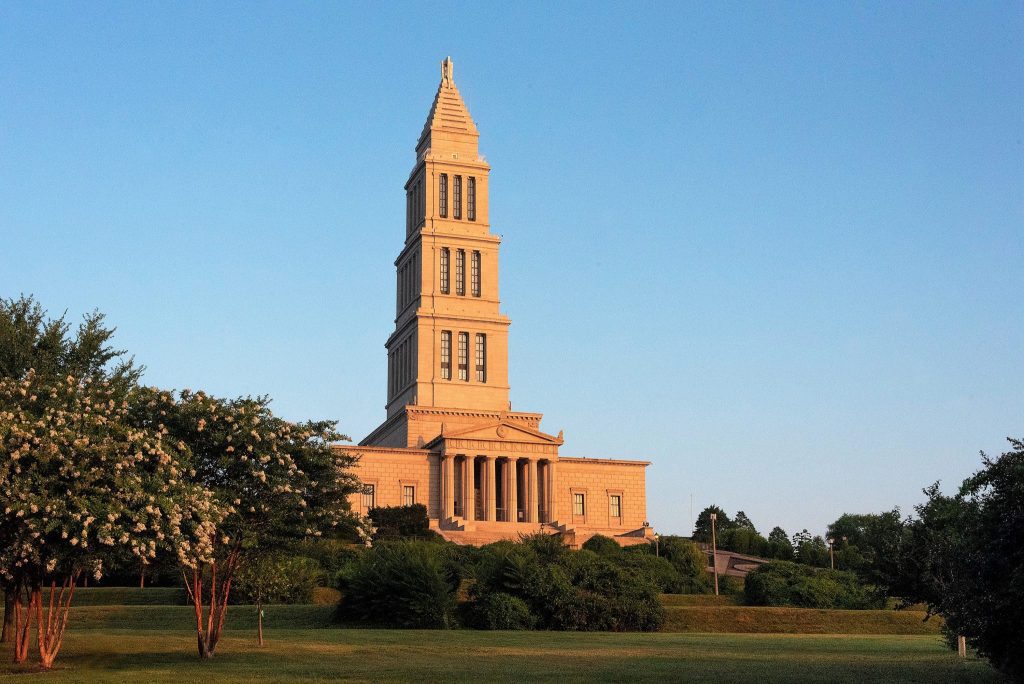 ALEXANDRIA, VA – The George Washington Birthday Parade in Alexandria is scheduled for Monday, Feb. 20 from 1-3 p.m. An annual tradition to honor the first president, a Founding Father and an Alexandrian, this year's edition will highlight the 100th anniversary of the memorial named for him.
According to the Virginia Department of Historic Resources, the George Washington Masonic National Memorial was "largely constructed between 1922 and 1932 with many of the major interior spaces left unfinished until the decades following World War II."
In August of 2015, the tower – designed in the neoclassical style, according to The Washington Post – was designated a national historic landmark by the United States Government.
One thousand Freemasons from across the country will be in attendance for the event. The parade start is located at Pendleton St. and Fayette St. See the route map HERE and the assembly map HERE. At the parade's conclusion, the group will take part in the Centennial Cornerstone Ceremony, according to a press release by the George Washington Birthday Celebration Committee (GWBCC).
That press release includes the words of historian and Freemason Mark Tabbert, who wrote: "More than 15,000 people came to Alexandria in 1923 to place a cornerstone and to dedicate our city's memorial in honor of George Washington and his virtues.
"One hundred years later, we return to lay a new cornerstone that shall remain built upon the same foundation of values George Washington instilled in our democracy and national character."
Leading up to the Feb. 20 parade, a variety of fun activities have been planned to celebrate Washington. Taking place throughout the month, they include the "George Washington's Alexandria" tour on Feb. 5 and Family Day at Gadsby's Tavern Museum on Feb. 11. Learn more when you visit the parade route map in the above link.
Sponsors for the parade at the time of this writing are:  Jubilee Sponsor – George Washington Masonic National Memorial; Diamond Sponsor – George Washington Legacy Foundation; Gold Sponsor – Marion E Moon Enterprises; Silver Sponsors – Brothers Paving & Concrete and Simpson Development, Inc.; George Washington's Preferred Hotel – Duvall House; Bronze Sponsors – Alexandria Washington Lodge No. 22, Friendship Veterans Fire Engine Association, and MediaTek USA Inc; Supporting Sponsors – Jeanne Jacob & Gerry Frank and McLaughlin Ryder Investments, Inc.
GWBCC, founded in 1976 by the City of Alexandria, works year-round to plan and produce one of this city's most popular and well-known celebrations.
This report has been updated to provide the correct location of the parade start.
Ballyshaners Name Charlotte Hall Grand Marshal of Alexandria's St. Patrick's Day Parade