Mount Vernon
Mt. Vernon Rec Center Closes for Major Renovation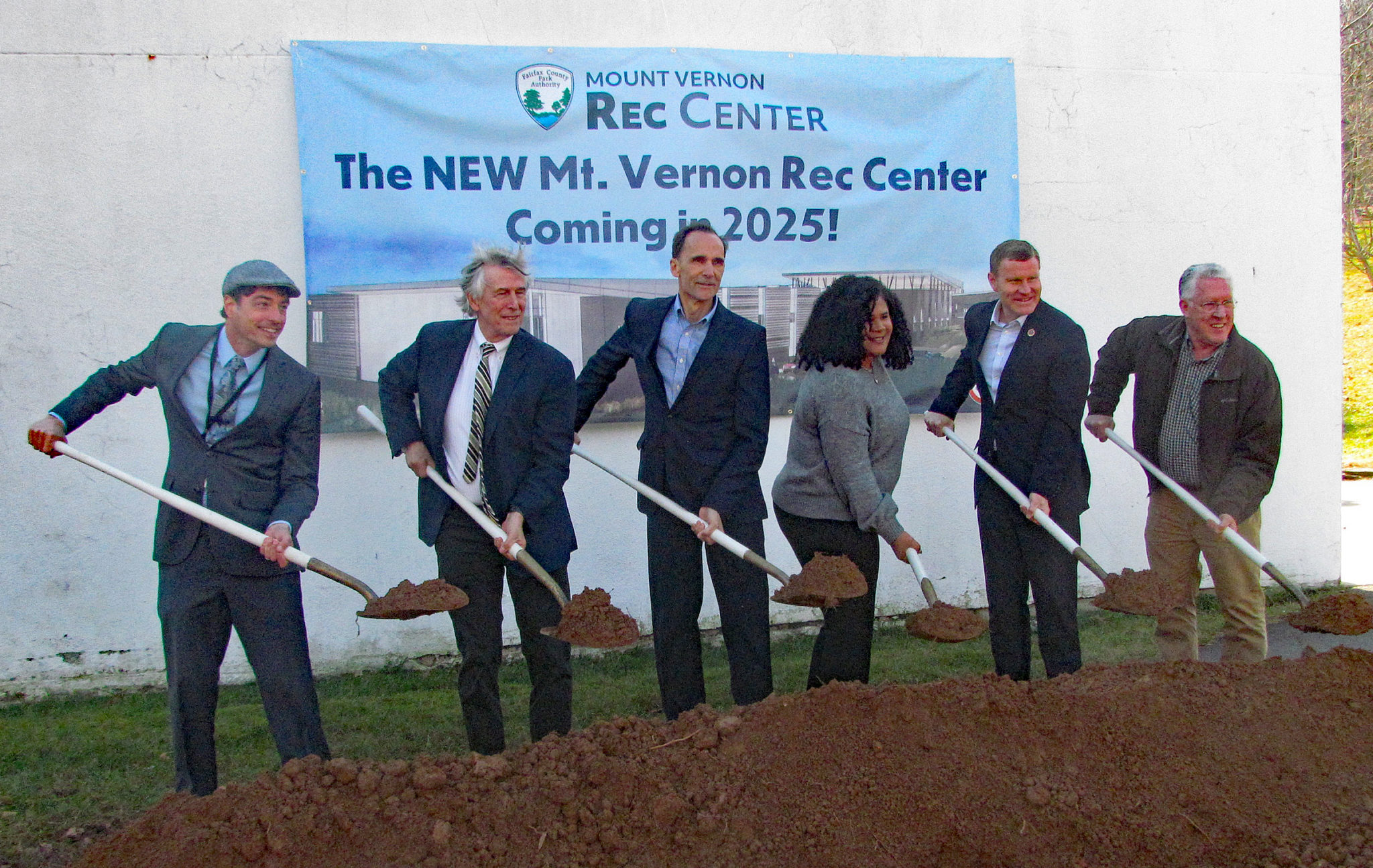 By Marlene Miller and Steve Hunt
Alexandria, VA- After 42 years, the Mt. Vernon Rec Center is getting a major upgrade, bringing anticipatory joy and present despair to area residents who will have to find a new place to swim, ice skate, and exercise for the two years it is closed for the renovations.
On January 18, a Renovation and Expansion Project Celebration was held at the closed Rec Center by Mt. Vernon Vernon Supervisor Dan Storck and the Fairfax County Park Authority.
VIPs, county personnel, architects, contractors, and others attended the groundbreaking and program moderated by Linwood Gorham, Mount Vernon's representative on the Fairfax County Park Authority Board.
Storck noted, "This is the end of an era" at the 42-year-old rec center, which has served for decades as a hub where county residents come to meet friends and neighbors.
"It's a key part of social life," he said, adding that his children came there years ago to learn to ice skate and more.
Fairfax County Board Chairman Jeff McKay recalled coming there as a child where he tried his hand at learning to ice skate, albeit unsuccessfully, but relished memories of meeting Washington Capitals players who used to practice there. He now enjoys watching his young son on the ice, skating with "reckless abandon."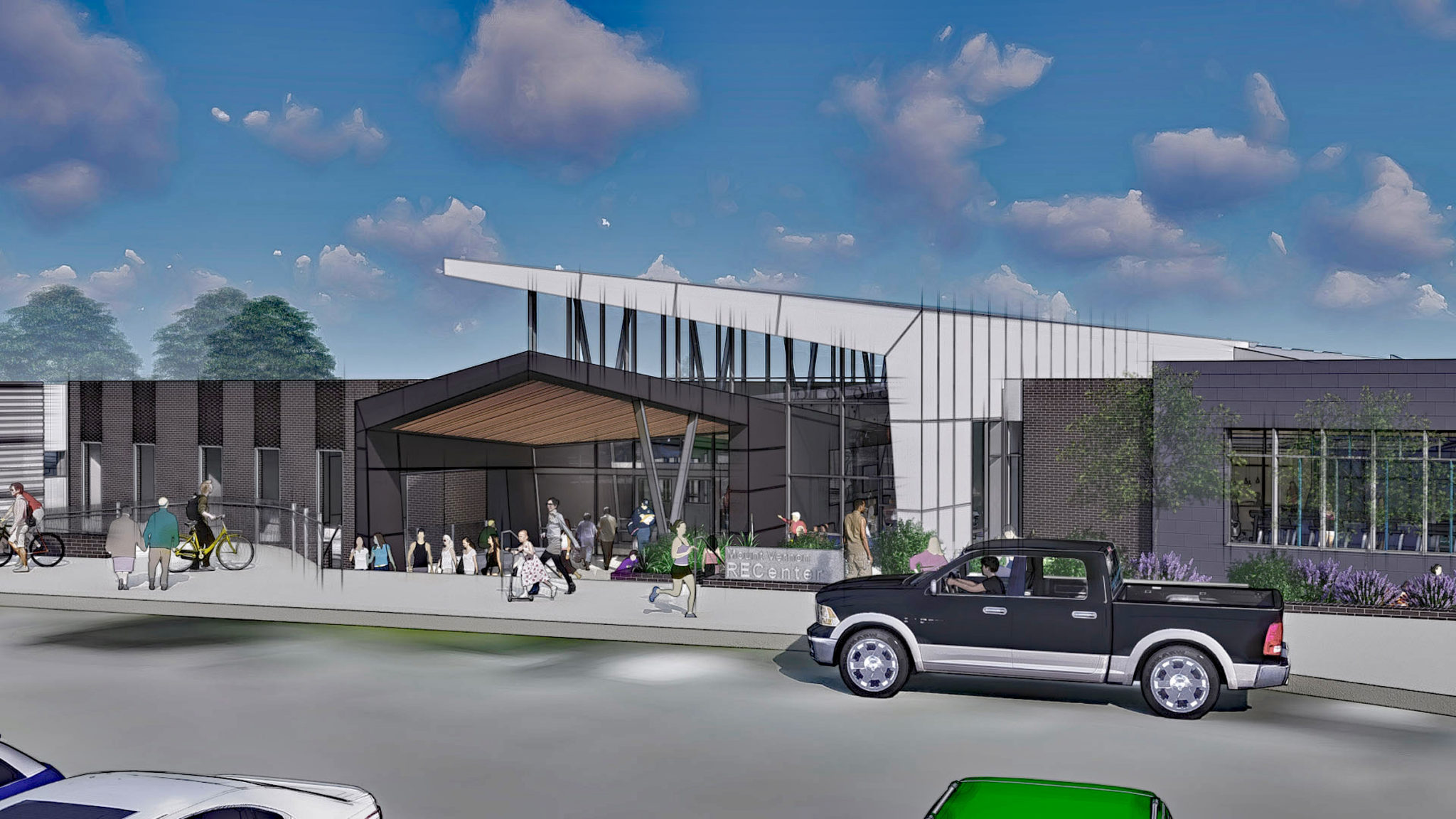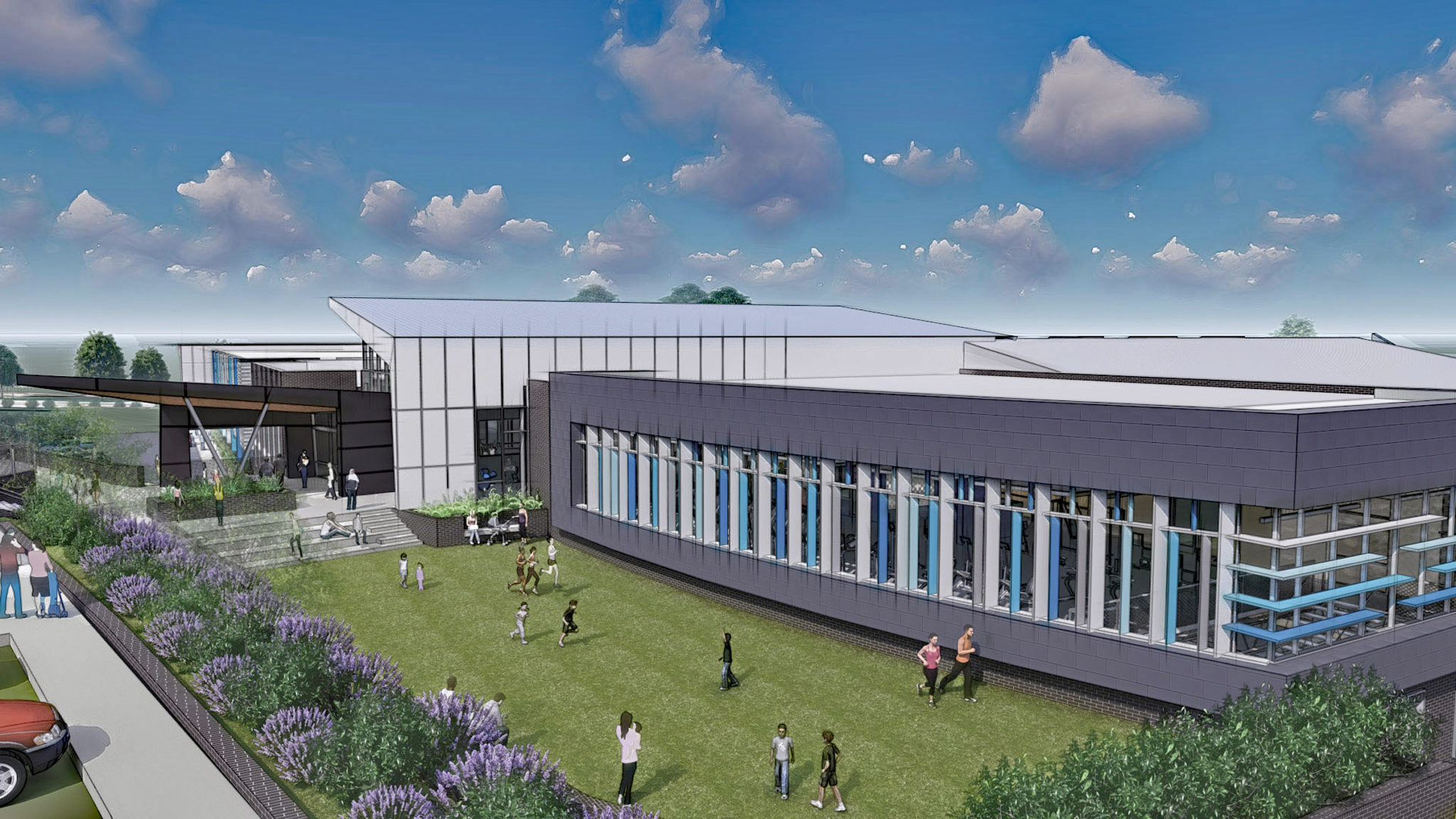 U.S. Rep. Don Beyer (D-8th) noted that $25 million of the project's cost is being funded by the American Rescue Plan passed by Congress and described it as a "wonderful investment."
The project, financed by voter-approved park bonds in 2008, 2016, and 2020, will include a two-story fitness center, multi-purpose areas, indoor track and building upgrades, and a second NHL-sized ice rink. The expansion addition will encompass 75,000 square feet.
McKay pointed out how rare it is to fund a project over three bond cycles, but all three "passed overwhelmingly. Fairfax residents love their parks," he said.
The renovation has been a long time coming. The first building assessment was done in 2014 by Hughes Group Architects. A feasibility study by the same group followed in 2015. Project design started in July 2017. Ritter Norton Architects was selected to design the Core Renovation and Expansion project.
Several public meetings were held to get community input in 2018, 2019, and 2022. Covid delays affected the timetable.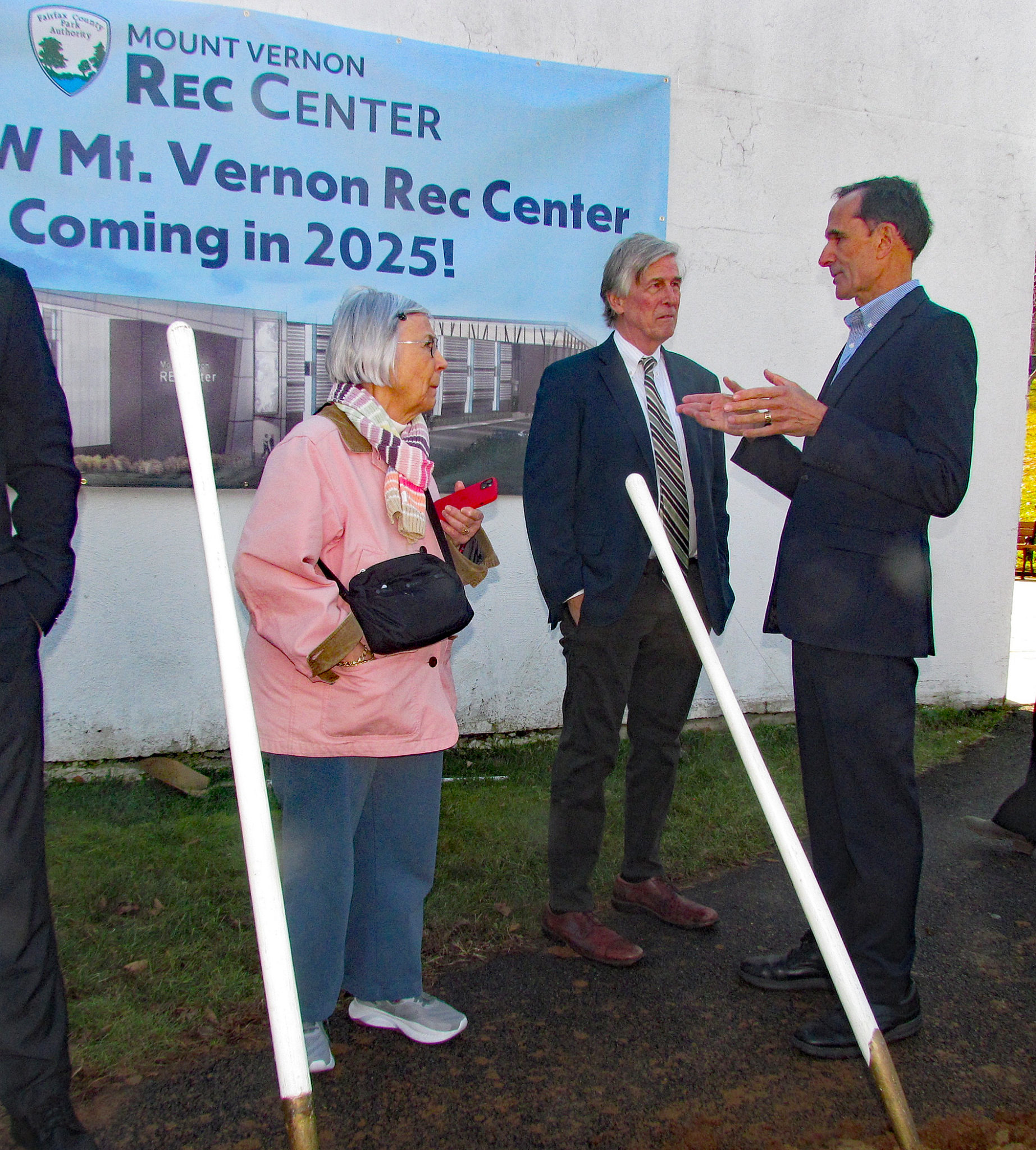 A letter to community members from Deputy Director of the Fairfax County Park Authority Sara Baldwin stated, "MVRC is one of our oldest Rec Centers and is unique in that it is the only Park Authority facility with an ice rink. MVRC was built in 1978. It is suffering from an aging infrastructure, including a failed chiller, failed rink dehumidification system, and critical end-of-life cycle repairs needed for the roof, electrical system, and bleachers. These represent $4.9 million in unfunded critical maintenance needs."
During the two-year closure, the FCPA urges pass holders to visit any of the nine other Rec Centers across Fairfax County, the two closest being the George Washington Rec Center and Lee District Rec Center, both less than five miles away.
For those who choose not to continue their memberships at this time, FCPA will provide prorated refunds or place passes on hold as desired. Call MVRC for more information. For expedited service, you may also send your requests to [email protected] (with Mount Vernon in the subject line).
ICYMI: ALIVE! in Alexandria Awarded $1.5 Million To Purchase Dedicated Food Storage Warehouse