Community News
ALIVE! in Alexandria Awarded $1.5 Million To Purchase Dedicated Food Storage Warehouse
The amount is the largest single commitment of funds in the nonprofit's history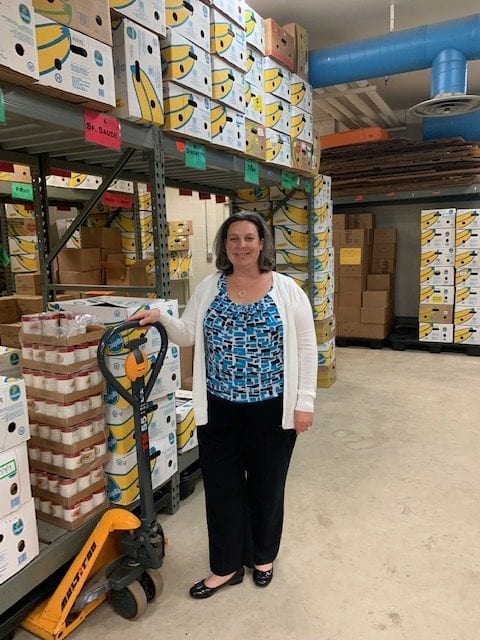 ALEXANDRIA, VA – Today ALIVE! announced their intent to purchase of a food storage warehouse, thanks to a federal government bill that allocates $1.5 million to their Community Project Funding Request. The investment amounts to the largest single commitment of funds in the nonprofit's 50-year history.
Congressman Don Beyer (D-VA) played a key role in securing the funds.
In a statement released to the press, ALIVE!'s executive director Jenn Ayers said, in part: "I'd like to thank Congressman Beyer for his advocacy on behalf of the vulnerable communities we serve. Investments like this will have a huge impact on our organization's ability to meet the lingering challenges of the pandemic that our community continues to face."
"I'm incredibly proud of the work that volunteers and nonprofits do to ensure everyone in our community has access to food and other basic needs when they are in crisis," Beyer said. It's my hope that this investment will help to alleviate the current strain experienced by food insecure families in Alexandria and that it will help to build resiliency in our social safety nets."
The warehouse location, not yet available, will address food insecurity in the community by  ensuring food is available and ready for Alexandrians in need.
Each month, ALIVE! distributes free groceries at various places throughout the city. During the pandemic, they saw a significant increase in the number of people struggling with food insecurity.
In addition to a steady stream of volunteers to help with food distribution, ALIVE! is also connected to  local businesses, schools, and neighborhood groups that donate food.
Since 1969, ALIVE! has provided residents with food, transitional housing, donated furniture, and financial assistance. Their ultimate goal is to ensure no family is evicted.
"For years, we've been fortunate to operate from donated warehouse spaces for the food donations and the food staples we purchase," said Jim Karlson, Food Program Chair. "This investment will allow ALIVE! to secure a dedicated space to store and distribute food and will greatly enhance the security and safety of the people we serve."
Commanders' Dotson Visits Alexandria Health Clinic To Encourage Cancer Screening