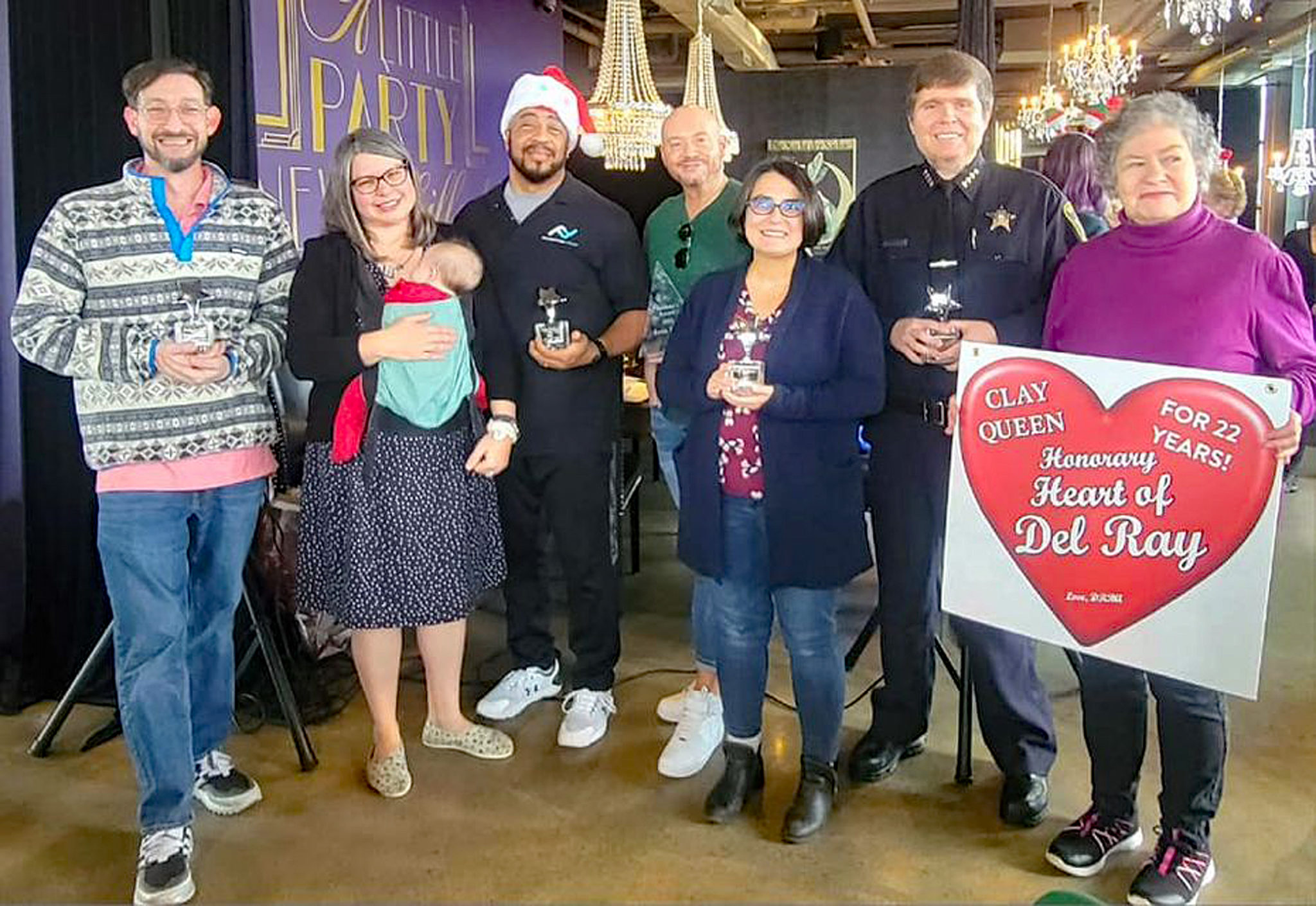 By Maureen Schweers
Alexandria, VA – The Del Ray Business Association presented its annual Star Awards in December, recognizing individuals who have gone above and beyond in their service to the Del Ray community:
OUTSTANDING SMALL BUSINESS OWNER: The Del Ray Business Association awarded the Star Award for Outstanding Small Business Owner to Foundation Fitness's C.J. Wesby. While Wesby works with his clients to help them meet their fitness goals, he's also hitting big goals in giving back to our community. During the holiday season, he raised over $20,000 for the Dunbar Alexandria-Olympic Boys & Girls Club's summer scholarship fund. "At work, C.J. helps people create a foundation of a healthy lifestyle while pushing clients to surpass their limits," said Dr. Lauren Fisher, Del Ray Business Association president. "He opened a second location on King Street this past year in record time while going through challenging personal experiences, all while giving back to the community and helping wherever is needed."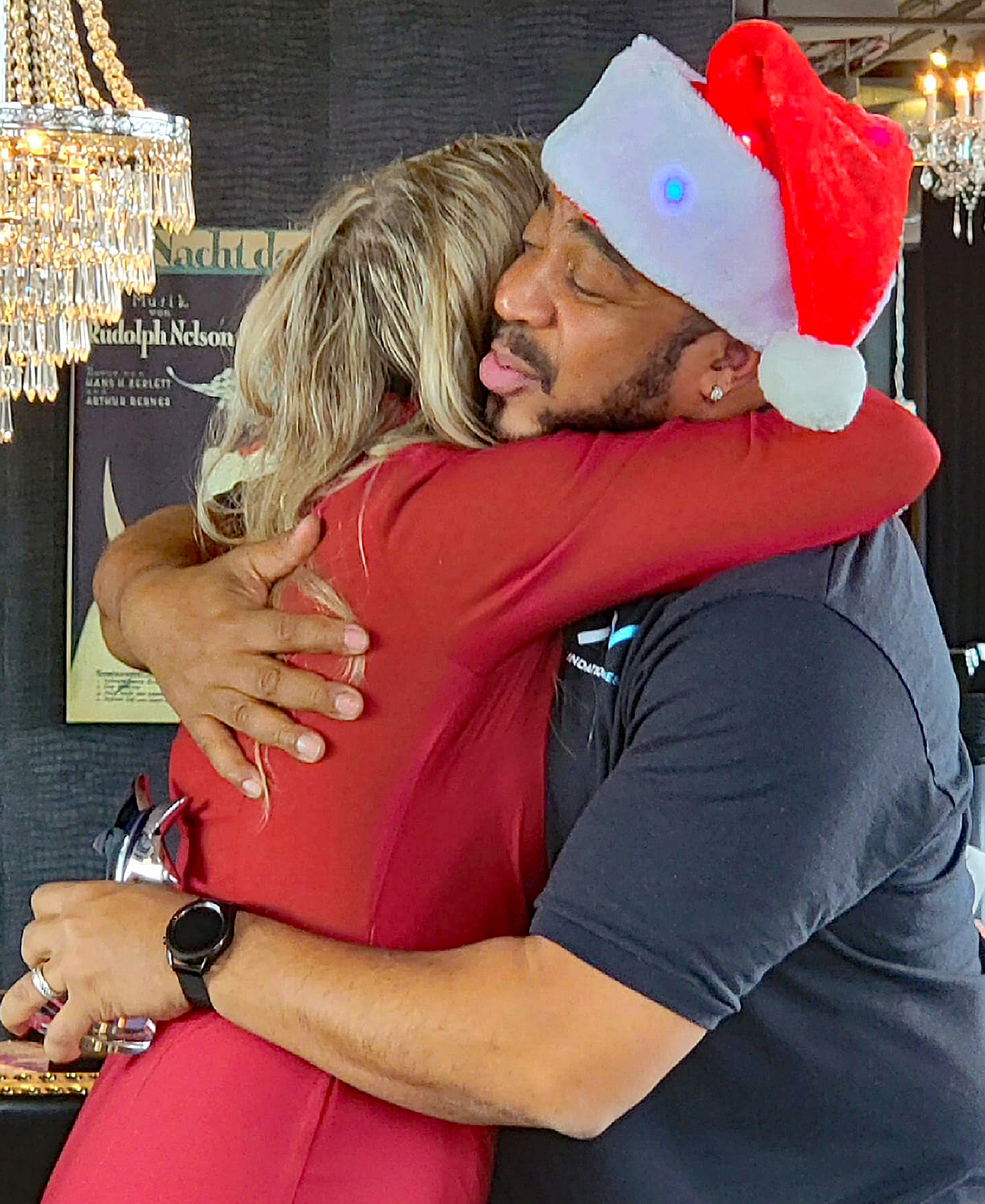 OUTSTANDING CITY/GOVERNMENT SERVICE: Alexandria Sheriff Sean Casey received the Star Award for City/Government Service. "Born and raised in Alexandria, Sheriff Casey is a tremendous leader who gives back to his hometown in many ways while leading the Sheriff's Office to earn triple accreditation—one of only 50 in the country to earn this recognition," said Fisher. "Whenever the community and our businesses need the Sheriff's Office, they are always there for us."
OUTSTANDING CITIZEN: Del Ray Business Association volunteer coordinator Erin McConnell received the Star Award for Outstanding Citizen. McConnell grew up in Del Ray; after returning to the neighborhood to raise her family, she jumped right in and got involved with Art on the Avenue, then Turkey Trot, and now as DRBA's volunteer coordinator. "Erin is a master of logistics," said Del Ray Business Association board member Pat Miller. "She can mobilize volunteers quickly and manage them efficiently — and they LOVE her."
PRESIDENT'S AWARD: The Walla Design Co. owner Kevin Fenton received the President's Award for his work on the Del Ray Business Association's rebranding and web design. "As a newcomer to Del Ray, Kevin joined our board with enthusiasm and appreciation for the vibe of our neighborhood," said Fisher. "As a brand strategist, he saw an opportunity for Del Ray to update their mission, values as an organization, digital branding, and website to reflect the powerhouse of a community that we are. This individual has helped set up Del Ray for the next phase of our business association, which is commitment to maintaining the integrity of the neighborhood while attending to the evolving economy."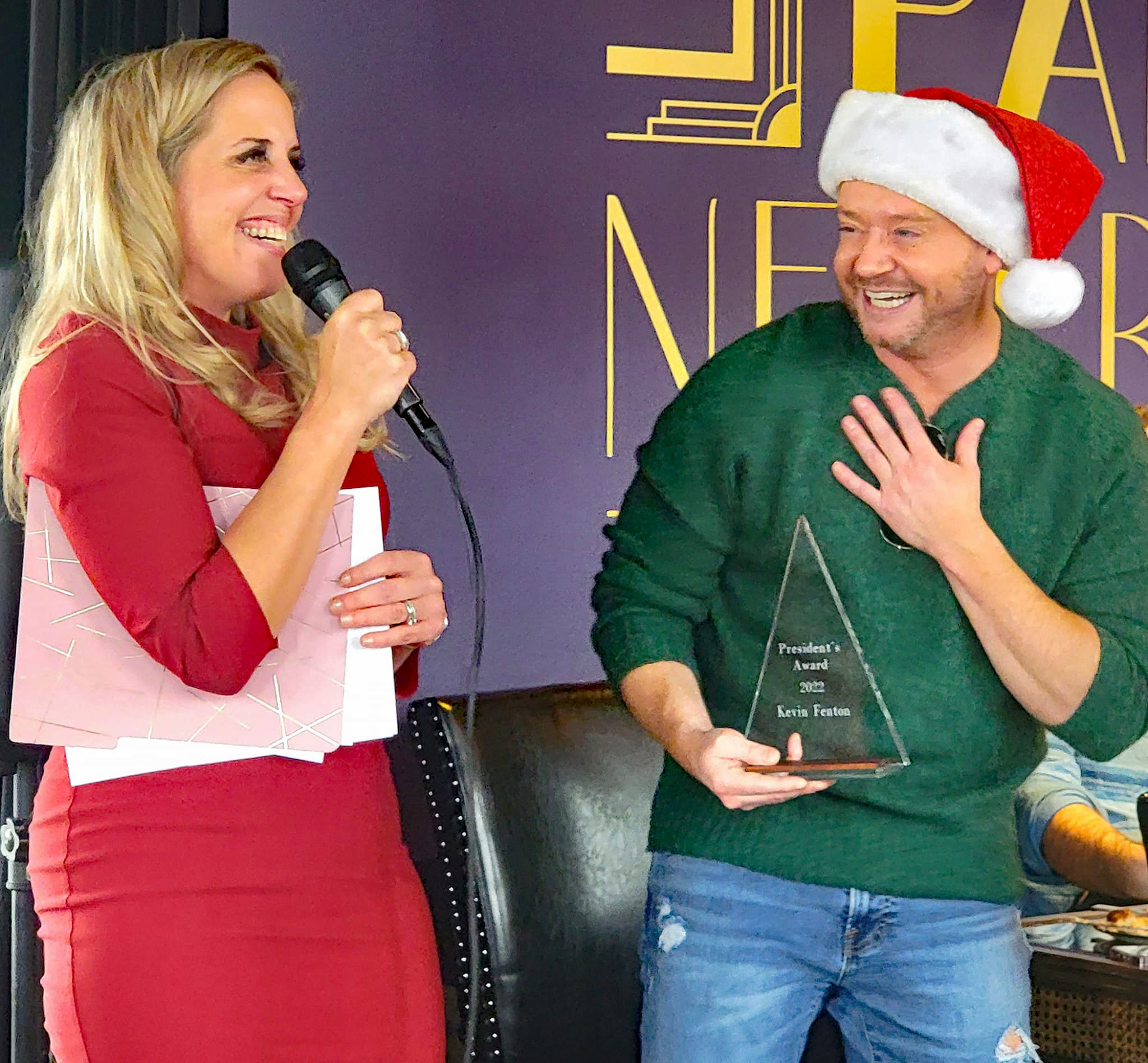 ABOVE & BEYOND AWARD: Affordable Signs & Banners' Josh Levine received a special award in recognition for his work designing and producing the signs and banners for DRBA events year-round. "Small business owners know it is so hard to find employees who care personally about their jobs and the customers," said Del Ray Business Association board member Gayle Reuter. "No matter the task or how last minute, Josh has always done the job beautifully."
The Del Ray Business Association also awarded an Honorary Heart of Del Ray to The Clay Queen Pottery owner Renee Altman, who retired this fall after 22 years on The Avenue. "What a lot of folks don't realize is how critical a business such as Renee's was to developing our little Main Street," said Reuter. "She was a 'destination' business that brought people specifically for what she offered to Del Ray and helped people discover what a wonderful community Del Ray is."
The Del Ray Business Association represents the independently owned restaurants, retailers, and businesses in the Del Ray neighborhood of Alexandria. For more information, visit www.visitdelray.com.
ICYMI: Whole-Care Dental Practice Opens in Alexandria March 13th