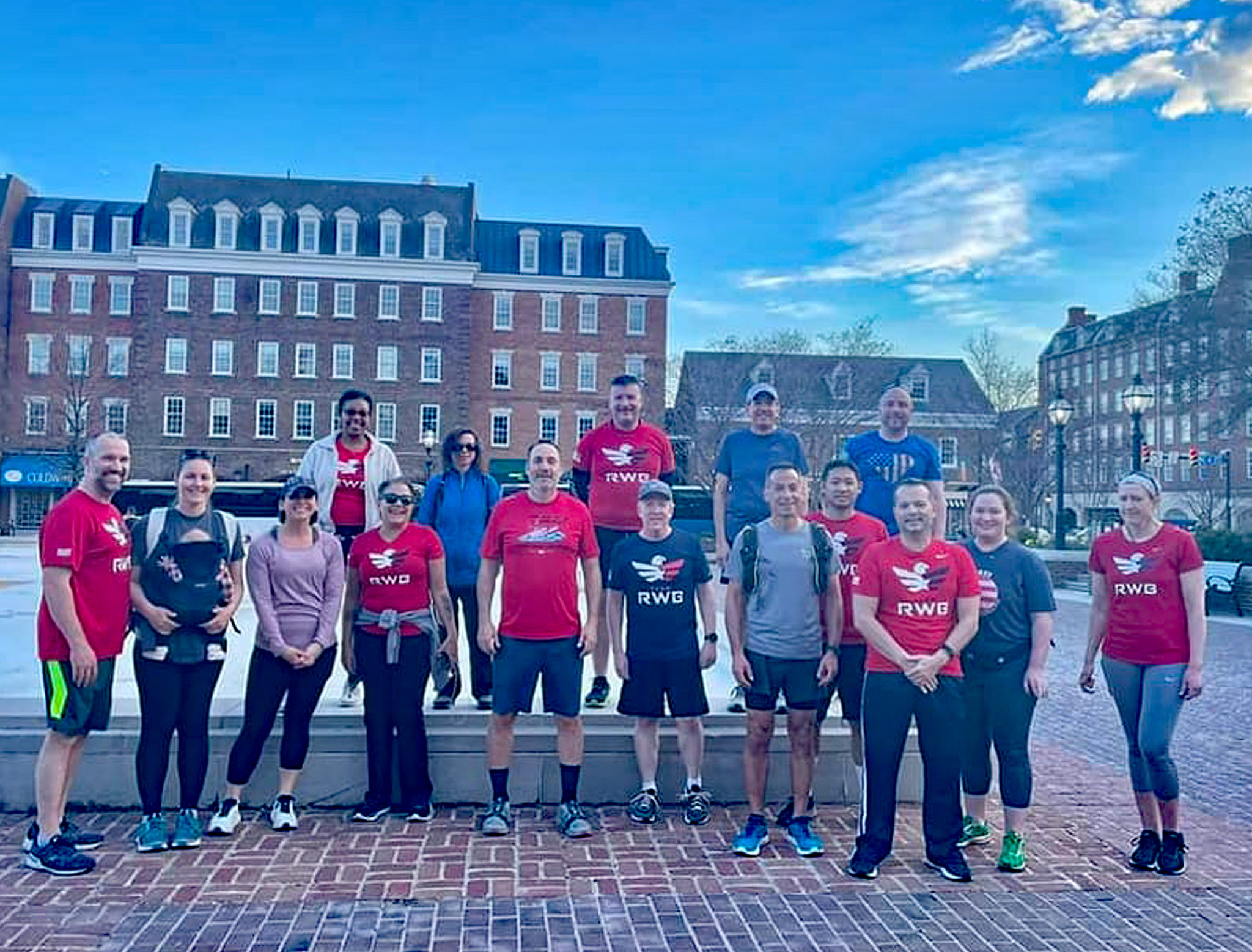 By Donna Reuss
Alexandria, VA – We're a month into 2023. How are you doing with those New Year's resolutions? Maybe you're sticking to them, or if you're like most of us, you're looking at them in the rearview mirror!
If you resolved to get fit and healthy this year, it's never too late to get back on track. Military members are trained to push beyond their limits physically and mentally. It's all about the mission, often at the expense of a healthy lifestyle. Once veterans transition into civilian life, they may tend to maintain bad habits and neglect their health. Maybe injuries or illnesses limit them physically or mentally, and they feel resigned to their condition as a consequence of their service. Or they may think it's too late and changing won't make a difference.
The Department of Veterans Affairs (VA) offers a wealth of health and wellness programs, with information, resources, and treatment options to help you get and stay healthy in body and mind:
Learn about nutritious eating with a VA-registered dietitian.
Work with quitline counselors to stop tobacco use.
Manage your weight with exercise and dietary programs that fit your needs and preferences.
Prevent or manage disease or injuries with evidence-based information.
Get access to women's health services.
Or find self-help resources and information on treatment and support for mental health needs like depression, anxiety, PTSD, and substance abuse.
Check out www.va.gov/health-care/wellness-programs/ for these and other topics and for help in setting and reaching attainable goals.
Military service also meant camaraderie. You were part of the bigger team. It was easier to motivate yourself when you had others relying on you, to compete with, or to strive to emulate. This doesn't have to stop once you leave active service.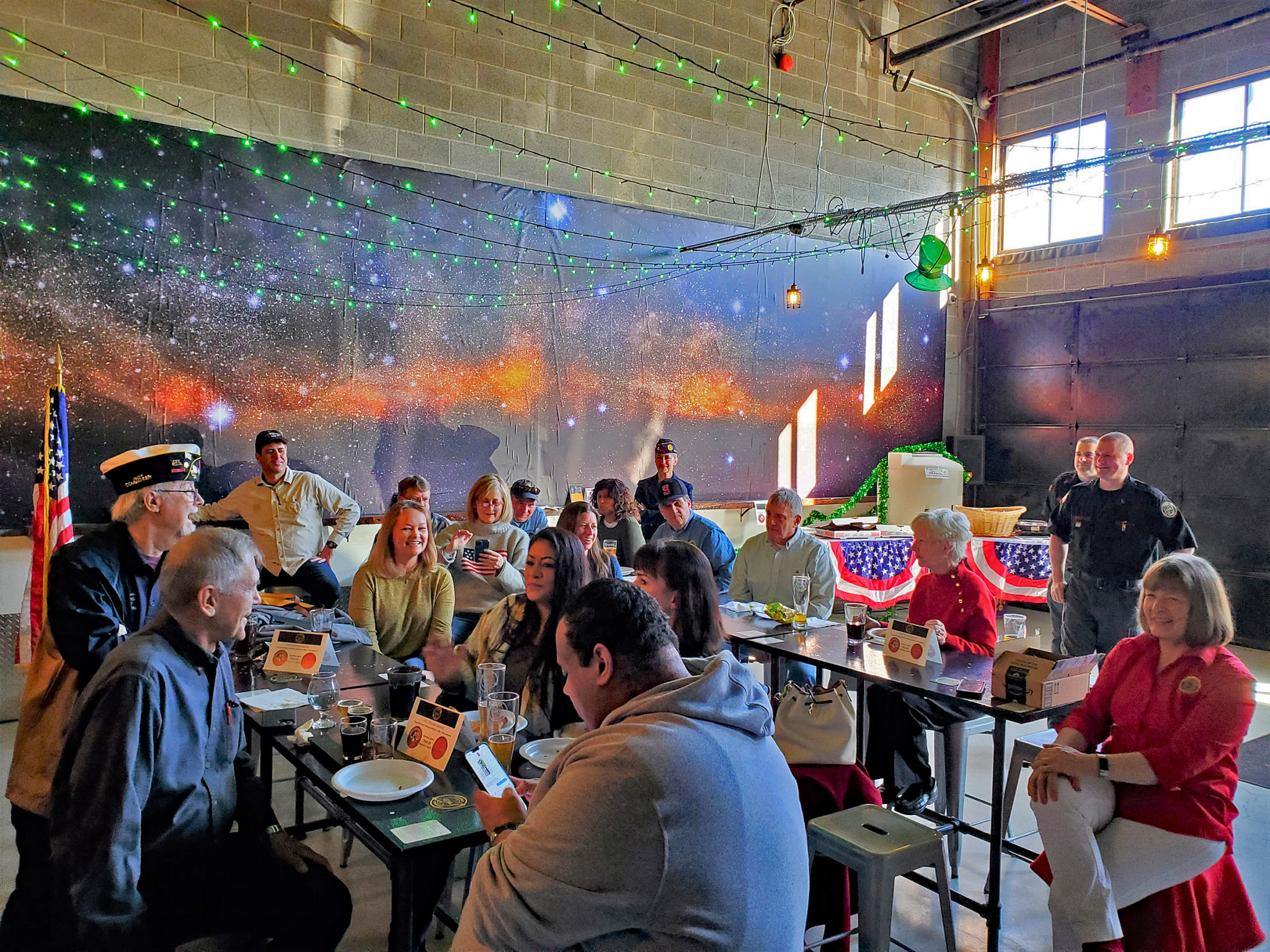 Many fitness organizations provide supportive programs geared specifically toward active military and veterans here in our community and the opportunity to interact with others who know what you've been through. Studies show that moving the body releases "feel-good" endorphins, which contribute to improved mental and emotional health. Even if you're maintaining your health, social engagement can "kick it up a notch."
Team Red, White & Blue (Team RWB) connects veterans to their community through physical and social activity. Virtual and in-person activities run the gamut, from running and cycling to yoga. One group meets on Tuesday evenings for a run (or walk) through Old Town. Contact the State Coordinator at (609) 901-1335 to get information on local activities.
American Legion Post 24 is kicking off its Third Annual Virtual Run, Walk, n' Roll Challenge Event. Participants have the month of February to log 24 miles in whatever manner of movement and route they choose. Go to tinyurl.com/ucyw93w8 to register or for further information.
If you prefer a meditative approach, VEToga, yoga for and by veterans, might be the thing. Since 2015, Marine Corps veteran-turned-yoga instructor Justin Blazejewski has been bringing the healing benefits of yoga and trauma-informed trainings to veterans and their communities.  Go to www.vetoga.org for information and a schedule of area classes.
These are just a few of the many opportunities in this area for getting together with other veterans and perhaps giving you a push toward keeping your resolutions.
On the State legislative front: In his State of the Commonwealth address, Governor Youngkin called for the elimination of State tax on military retirement income for veterans regardless of age. Currently, only pensions of veterans and survivors older than 55 have some exemption from the tax. Email, call, or visit your delegates and State Senators to weigh in on 2023 Virginia bills HB1436 and SB1194 to "Amend Exemption of Military Pensions from Virginia Income Tax." Search by zip code at whosmy.virginiageneralassembly.gov/index.php/legislator? for your representatives' contact information.
If you are a veteran, veteran's family member, or know a veteran who needs help, go to Virginia Board Veterans Services at www.dvs.virginia.gov/dvs and dss.virginia.gov/community/211.cgi. Contact the American Legion Post 24 Veterans Service Officer at [email protected] or check out the Resources List on the Post 24 website at valegionpost24.com.
For crisis intervention and suicide prevention services, dial 988 and Press 1, or text 838255, for the Veterans Crisis Line.
ICYMI: Mayor Wilson Wants To Speed Up Process for Renaming Streets That Honor Confederacy