Community News
Can You Believe It? National Harbor Has 200 Blooming Cherry Trees a Month Early! (Photos)
Warmer than Average Winter Tricks Trees into Spring Thinking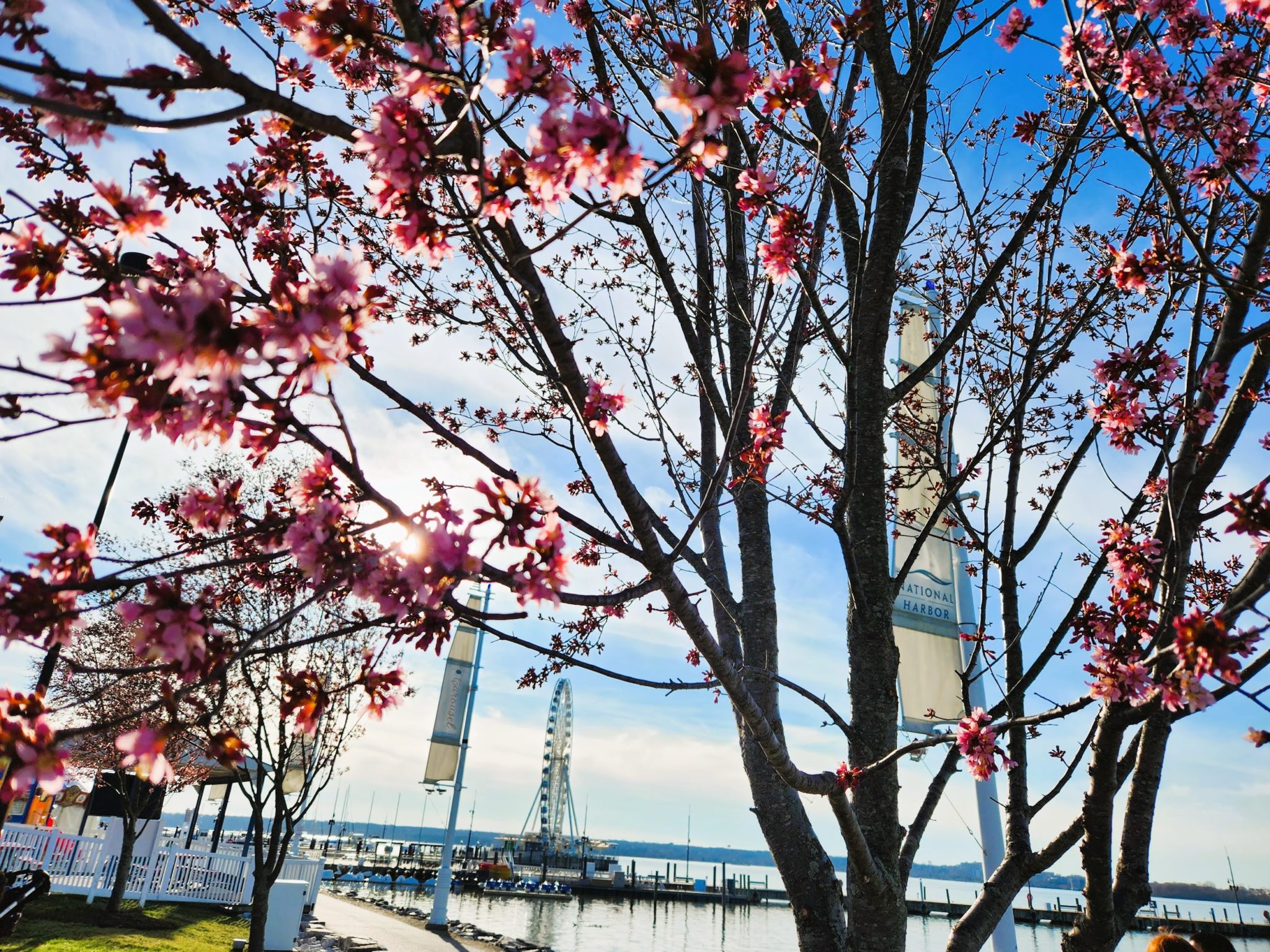 NATIONAL HARBOR, MD – It has been a warmer-than-average winter in the Mid-Atlantic, and the blooming cherry trees at National Harbor must think it is Spring!!!  In fact the Washington D.C area is breaking records this year for temperatures averaging 7-8 degrees higher since 1932.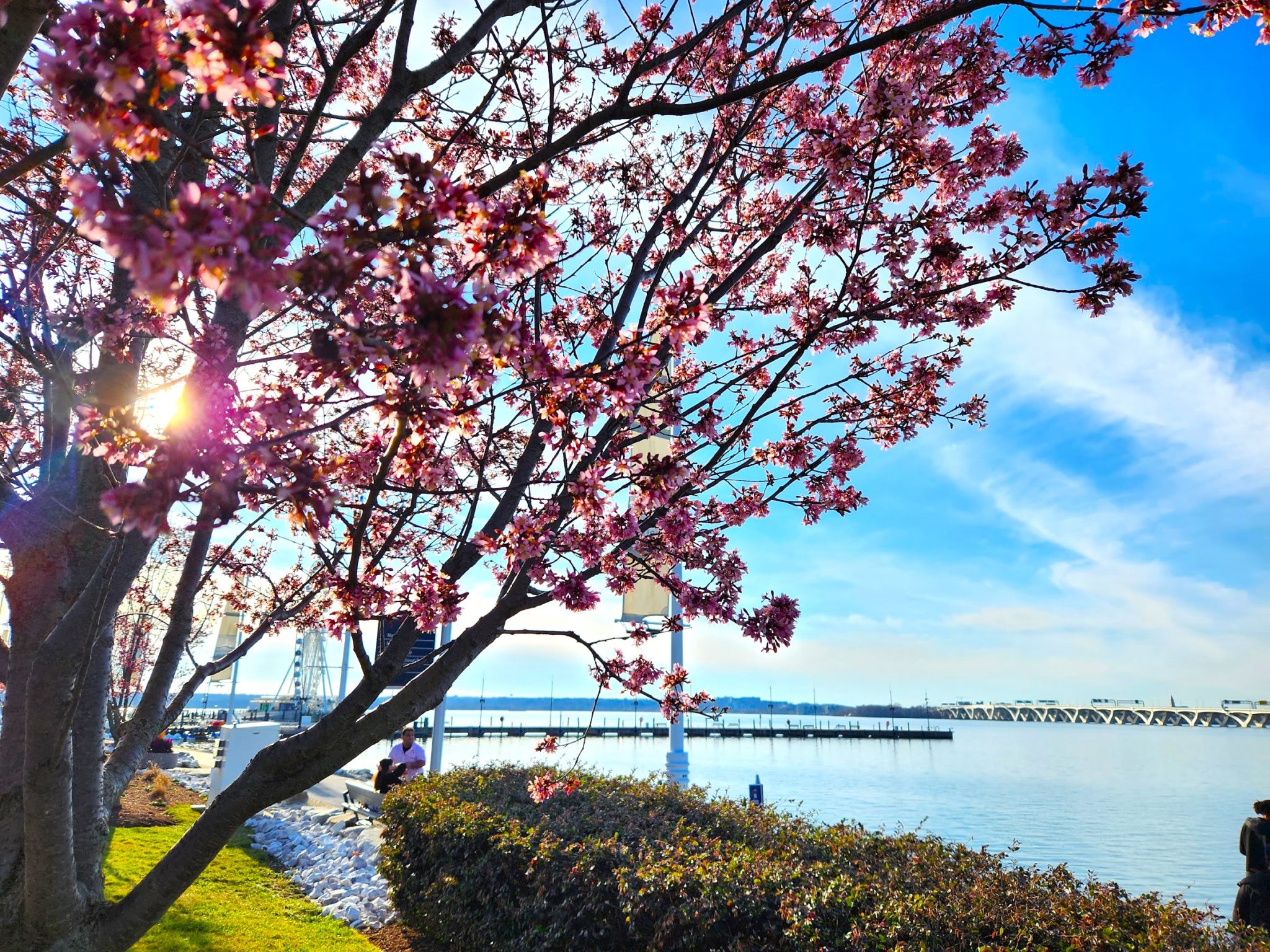 Several years ago, National Harbor planted more than 200 cherry trees along its waterfront. While these are early bloomers, they are earlier than ever this year and are even way ahead of National Harbor's Cherry Blossom Festival that kicks off on March 16 and runs through April 16.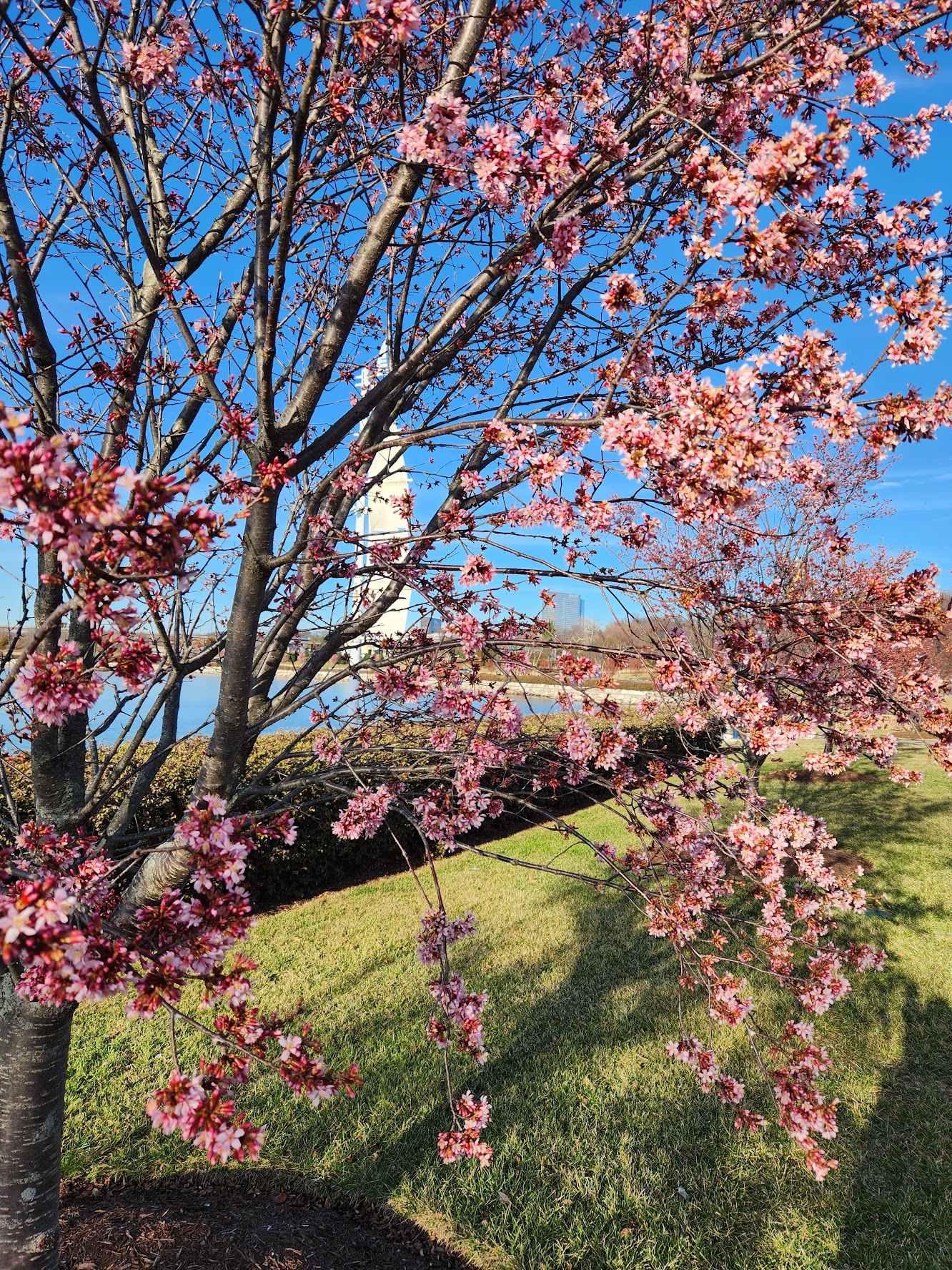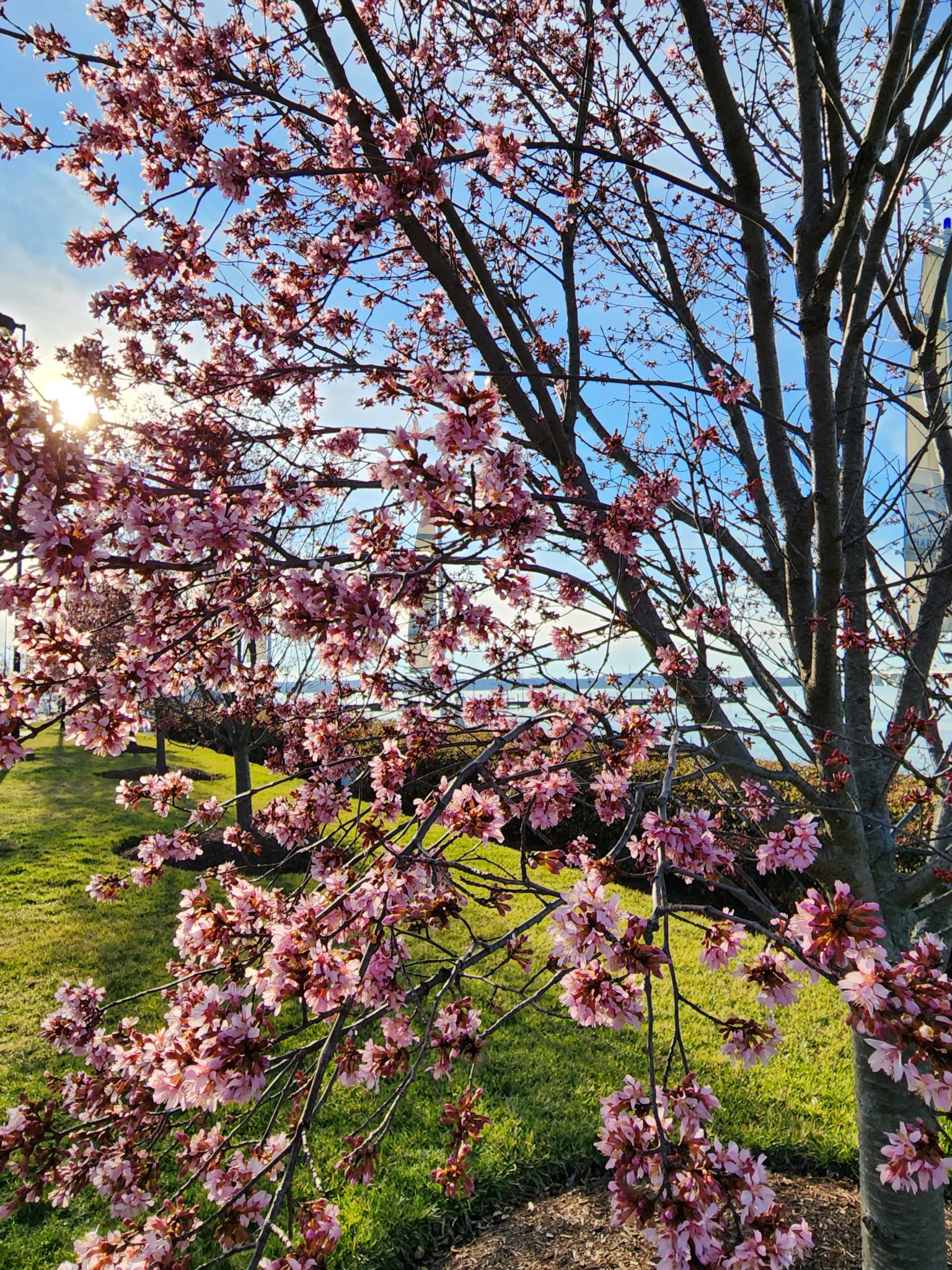 National Harbor's more than 200 trees are Okame cherry trees—recognizable by their masses of striking pink flowers. They are more tolerant to cold than most other types of cherry trees and are early bloomers with flowers lasting up to three weeks. They also grow about two feet a year and are very desirable for areas that want quick, hardy, spectacular color.
In a region that is known for its cherry blossom displays and celebrations, the trees at National Harbor have quickly become a large draw.
TRENDING: New Pop-up Bar in Alexandria Wows Community with Botanical Theme, Handcrafted Cocktails and Tantalizing Tapas