Arts
Community News
SPECIAL SCREENING and DISCUSSION: "Remember This: The Lesson of Jan Karski" at Lyceum in Old Town Alexandria
President Barack Obama said, "We must tell our children about how this evil was allowed to happen, because so many people succumbed to their darkest instincts, because so many others stood silent."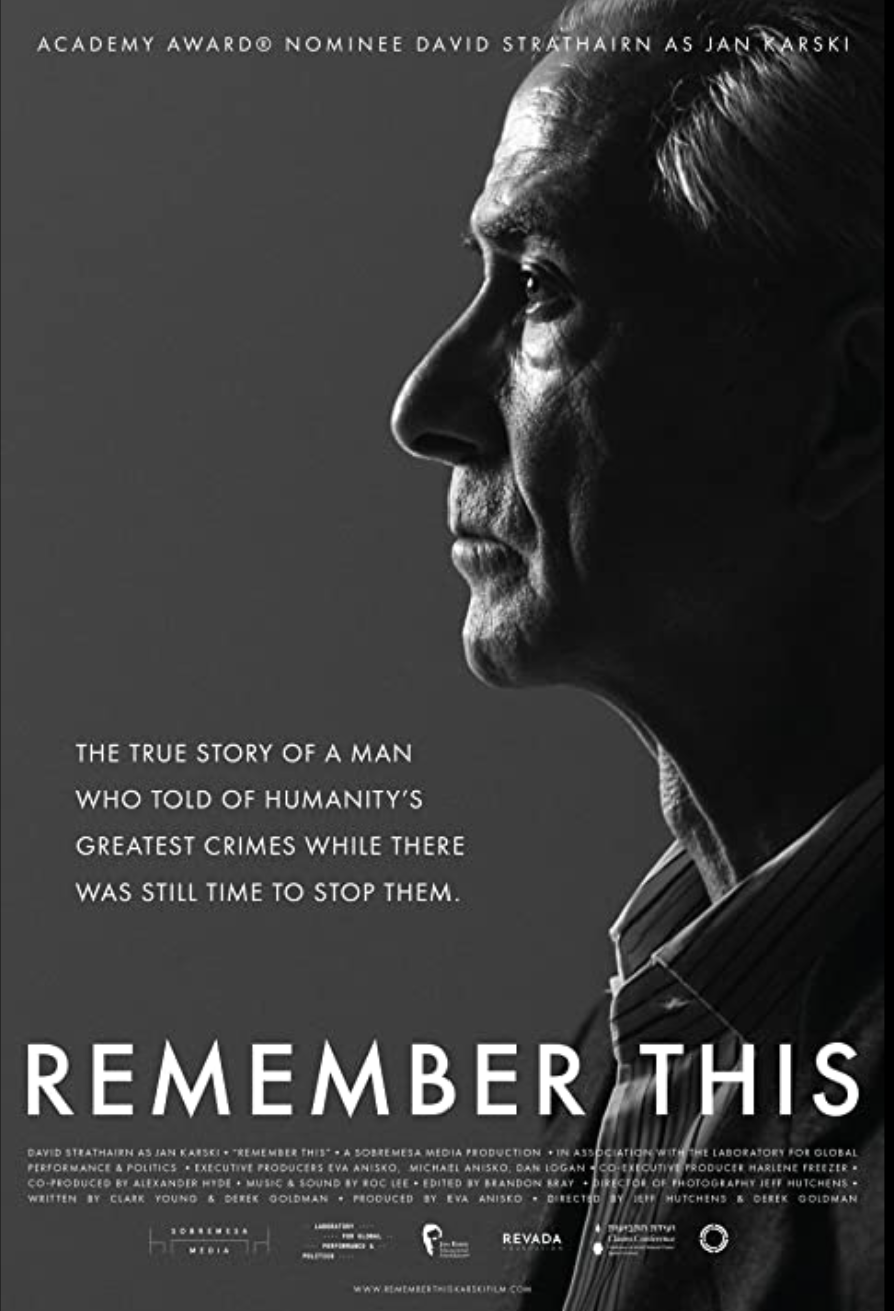 ALEXANDRIA, VA – As part of its commitment to offer year-round cinematic programming to the Alexandria community, the
Alexandria Film Festival
will host a special screening of
Remember This: The Lesson of Jan Karski
, February 23 at 7 pm at
The Lyceum in Old Town
.
WHAT: Remember This: The Lesson of Jan Karski (95 mins)
WHERE: The Lyceum, 201 South Washington Street, Alexandria
WHEN: February 23, 2023; doors open at 6:30 pm; film at 7:00 pm
Tickets ($15) available at AlexFilmFest.com
In a virtuoso solo performance, Academy Award nominee David Strathairn (Lincoln, Nomadland) portrays Jan Karski, a courier for the Polish Underground resistance during World War II. Karski delivered the first eyewitness account of Holocaust atrocities to the Allied Nations and to President Franklin D. Roosevelt, urging intervention on behalf of the Jewish people. After the war, Karski received his Ph.D. from Georgetown University and taught in the School of Foreign Service for 40 years.
Remember This: The Lesson of Jan Karski is the adaptation of a play by the same name produced by the Laboratory for Global Performance and Politics at Georgetown University and featuring Strathairn. Playwright Clark Young and director Derek Goldman collaborated with Strathairn, basing the script on interviews, archives, and Karski's 1944 memoir, Courier from Poland: The Story of a Secret State. As in the stage production, the film version raises questions of personal responsibility and moral courage.
Awarding the Presidential Medal of Freedom posthumously in 2012 to Karski, who died in 2000, President Barack Obama said, "We must tell our children about how this evil was allowed to happen, because so many people succumbed to their darkest instincts, because so many others stood silent."
Following the screening, a panel featuring the filmmakers will explore the importance and impact of sharing the Jan Karski story via film.
NEW ART EXHIBIT: Emmett Merrill's Prints on Display in Old Town Now through March 2023