Zebra Misc
Adoption Fees Paid! Sweet One-Year Old Pup Named Theo Needs Home in Alexandria Area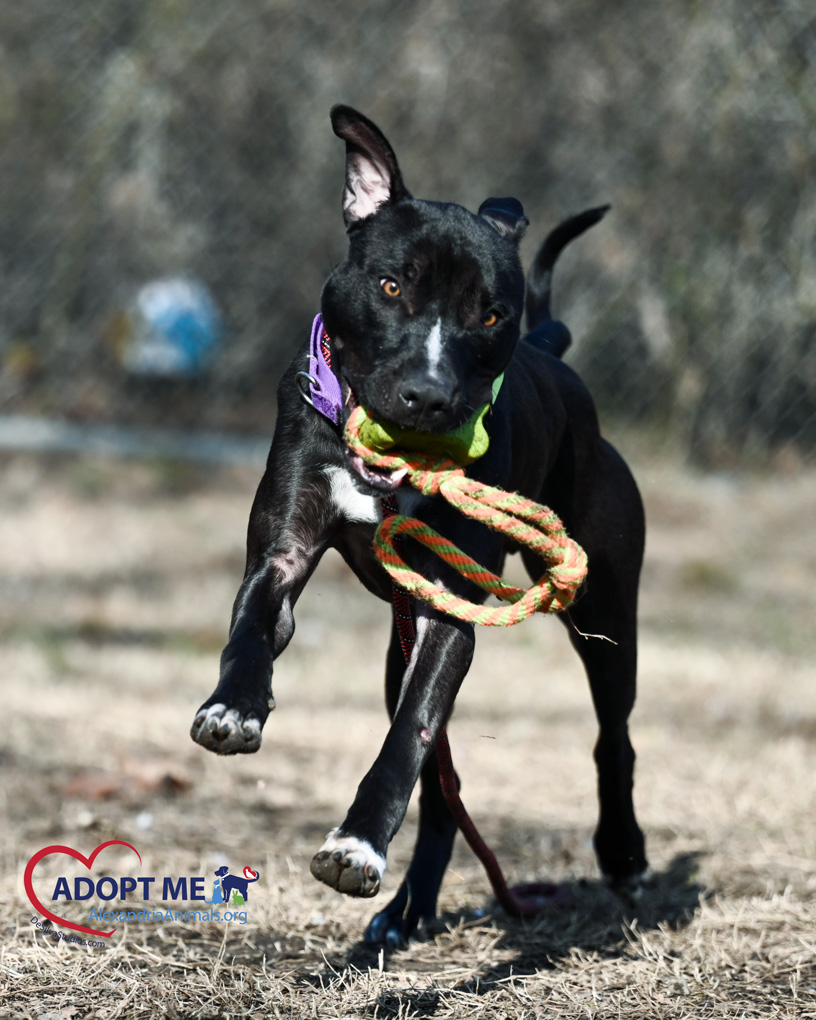 ALEXANDRIA, VA – Theo is ready to find his family! Is that you? This one year old pup has searched high and low for his new home, but he's not giving up.
"I'm a handsome young fellow who is looking for a home that I can call my own. As I'm still quite young, I'm an active guy who is going to need plenty of exercise. I would really like to have a place of my own where I could run and play so I can work off some of my leftover puppy energy. I would probably make a really good running partner. But, if you're more of a walker, I could work with that as well!" says Theo.
"I'm a playful pup who loves playing with toys and my favorite game is fetch. I'm friendly and love everyone I meet. But because I want all of your love and attention for myself, I need to be the only pet in the home. But if you have me, you really don't need anyone else! As active as I am, I also settle down nicely and can be quite affectionate. So if you're looking for a dog who is a nice mix of active and chill, I may just be the one for you. Come on down to the shelter so we can find out!"
Thanks to a generous donor, Theo's adoption fees have been paid! Learn more about the AWLA's Adopt It Forward program!
Theo will be spayed or neutered before he goes home.
Theo has a sweet stare that is sure to melt your heart. If you are interested in adopting Theo, or another pet, please visit us at 4101 Eisenhower Ave, Alexandria, VA 22304, or contact us at
703-746-4774 or [email protected].
TRENDING IN ALEXANDRIA: Solar-Powered Brewery Coming to Alexandria this Fall