Chamber Corner
With Public Safety a Top Priority, City Manager Presents Budget Proposal to Alexandria City Council
Adoption expected May 3. Parajon to give public presentation March 2 at Beatley Library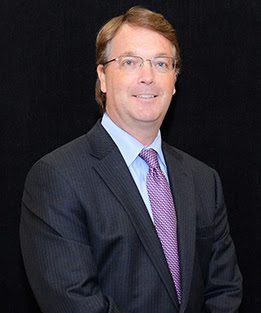 ALEXANDRIA, VA – Last evening (Feb. 28) City Manager James Parajon met with Alexandria City Council to present his proposal for the FY 2024 city budget. It includes amounts for operating and capital funding.
Parajon proposed a General Fund Base Operating Budget of $881.1 million (to start July 1) and a $2.39 billion 10-year Capital Improvement Program (CIP) for FY 2024–2033.
"The most important decision the City Council makes each year is the adoption of the annual operating budget and capital improvement program," wrote Mayor Justin Wilson in this month's Council Connection newsletter. "The operating budget generally funds the on-going costs of government (primarily personnel), while the capital budget funds one-time expenditures that provide the community with an asset (new schools, new roads, new playing fields, transit buses, etc)."
Similar to FY 2023, this budget is focused on financial management strategies and policies, investment to meet current and future needs, and finding ways to provide services to residents that help "maintain health, safety, and quality of life," according to the Alexandria e-News announcement.
Previously, City Council adopted seven priorities that inform this budget and policy decisons for FY 2024. They are:
Public safety
Affordable housing
Mult-lingual community engagement
Youth and families
Economic development growth
Staff retention and recruitment
Climate action
Additional features of the budget include the following:
No tax rate increase for residents/business owners
Continued support of the Alexandria City Public Schools budget
Financial support of the CBAs with bot the AFD and APD
Budget adoption is scheduled for Wednesday, May 3.
Residents can attend a budget presentation tomorrow (March 2) at Charles E. Beatley Jr. Central Library (5005 Duke St.). Starting at 7 p.m., Parajon will review and explain the budget proposal to attendees. City Council Work Sessions about the budget are also open to the public  March 1, 8, 15, 22, 29, April 25, or May 1.
To provide feedback or ask questions, residents are welcome to attend the events listed below:
Monday, March 13: FY 2024 Budget Public Hearing
Saturday, March 18: FY 2024 Budget Public Hearing
Tuesday, April 25: Tax Rate Public Hearing
Time and location information for all public events can be found at alexandriava.gov/Budget.
Alexandria Library Loaning Chromebooks With Free Internet Access