THEATRE
'Lettice and Lovage': A Frothy Comedy Delights at The Little Theatre of Alexandria
Playing now through March 18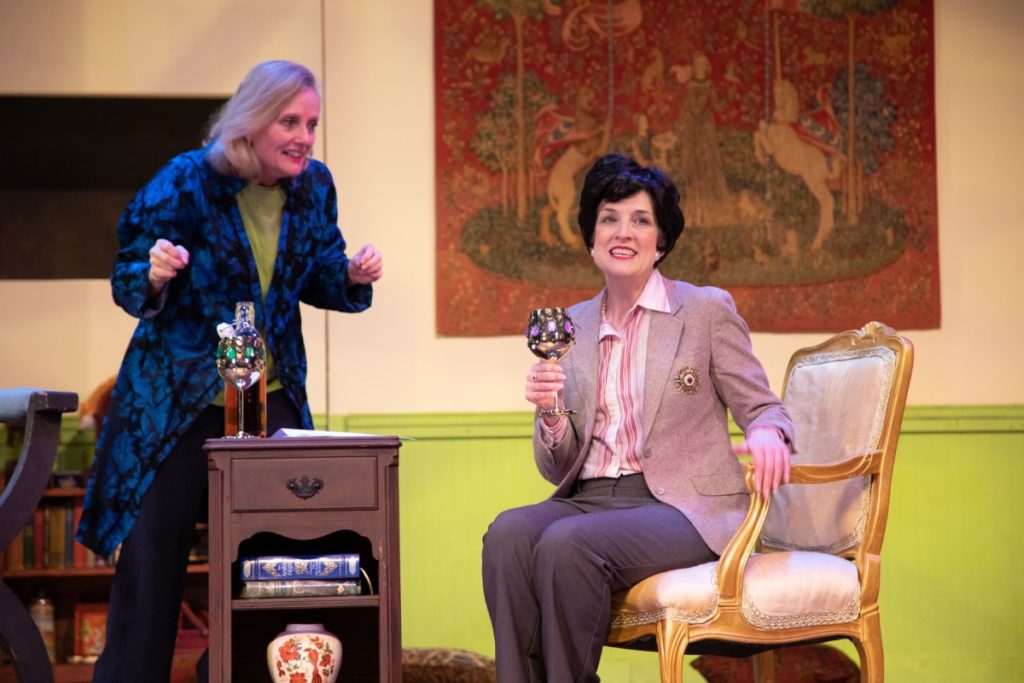 ALEXANDRIA, VA – In this delectable comedy we find ourselves drawn to Lettice Douffet (Patricia Nicklin), an erudite lady with a penchant for the dramatic. As docent of Fustian House, a historic manor in Wiltshire, England, her tours are peppered with bland tales of its former denizens. Noticing the distracted tourists, she begins to enhance her talks with wildly invented fables designed to titillate. The tourists are delighted and far more attentive as she performs her zany pantomimes, which include stories of the occupants making dinners of hedgehogs and rabbits. Unfortunately, the poor dear runs up against some touring scholars who challenge her "facts." That's when we witness her uncanny ability to dodge her way out of a pickle.
Soon Lotte Schoen (Rachael Hubbard), the director of the Preservation Trust and a stickler for facts, calls her into her office to confront her shenanigans. Lettice eloquently holds her own, defending her histrionics by explaining she comes from a theater family where "enlarge, enliven and enlighten" is her mother's watchword. (If prevaricating could be blamed on the theater, courtrooms would be a circus. Hmmm… I think there's a TV show for that.) Notwithstanding her mounting a strong case for performance art, Lotte gives her the axe and Lettice goes off roundly defeated.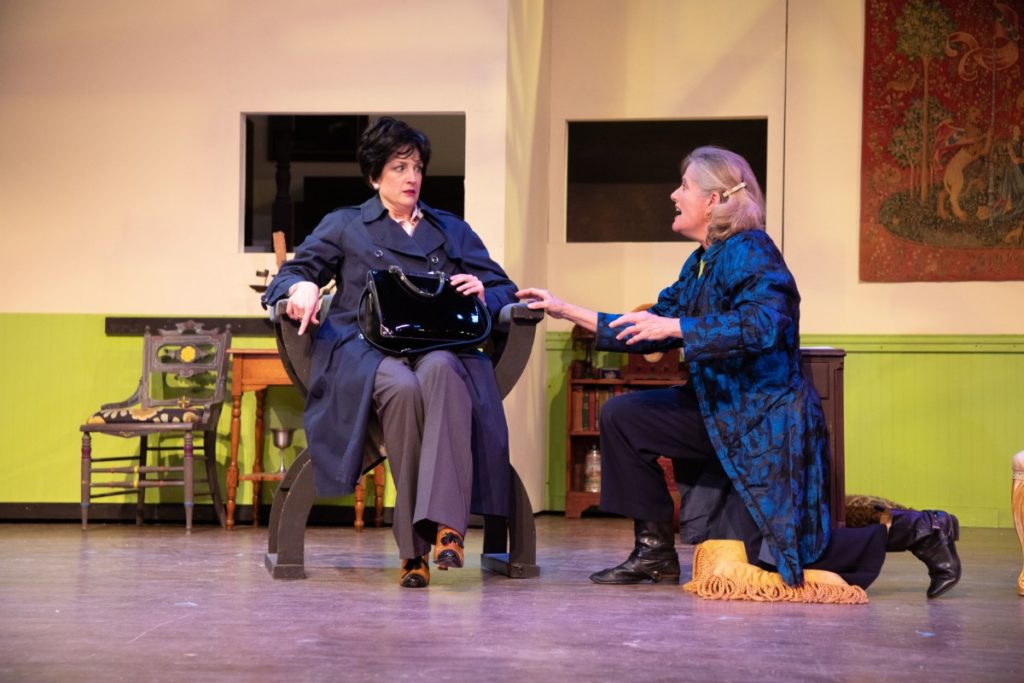 After a time, Lotte pays a visit to Lettice's lowly Earls Court digs and offers to help by suggesting a job on a tour boat she thinks would suit her. They bond over ageism in the workplace, and Lettice regales Lotte over some serious drinking. They soon become fast friends with a penchant for reenacting historic executions. Yes, you read that right.
To say that Nicklin inhabits her character with zeal would be an understatement. She had the audience well in hand by taking total command of the stage. Hubbard proved to be up to the challenge with an equally memorable performance. The whole dang thing is spot on hilarious.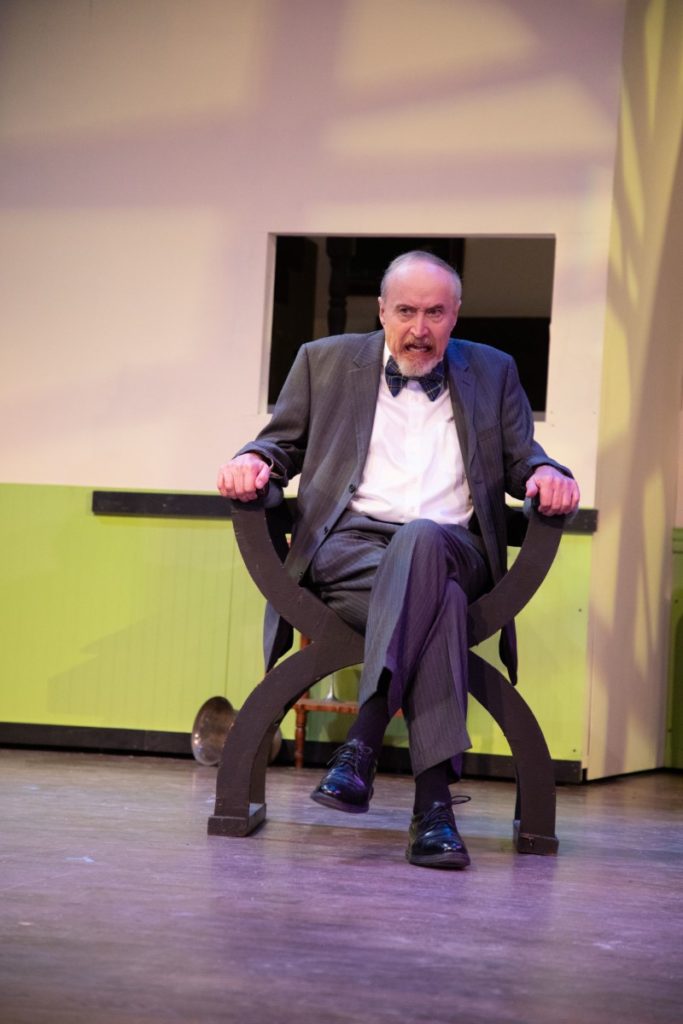 Look for Tegan Cohen, who shows off her comedy chops as Lotte's secretary. Colin Davies makes a brief but effective appearance as Mr. Bardolph, the attorney hired to defend the women against a murder charge. Did I forget to mention murder?
Director Juli Tarabek Blacker has Peter Shaffer's super witty script to work with and makes the most of its snappy pacing and eye-rolling bon mots.
Other cast members include Nicole "Nicki" Gray, Nicole Lamberson, and James Blacker.
Produced by sheri ratick stroud and Griffin Voltmann with Set Design by Julie Fischer, Lighting by JK Lighting Design, Costume Design by Joan Lawrence, Sound Design by Manuel Medina.
Light, lively and tons of fun!
Through March 18th at The Little Theatre of Alexandria, 600 Wolfe Street, Alexandria, VA 22314. For tickets and information visit thelittletheatre.com or call the box office at 703 683-0496.
'The High Ground': A Poignant, Gritty, and Powerful New Play at Arena Stage