Community News
MAP HERE: St. Patrick's Day Parade Returns to Old Town Alexandria Saturday, March 4
Ballyshaners Back After Three Year Hiatus Due to Pandemic!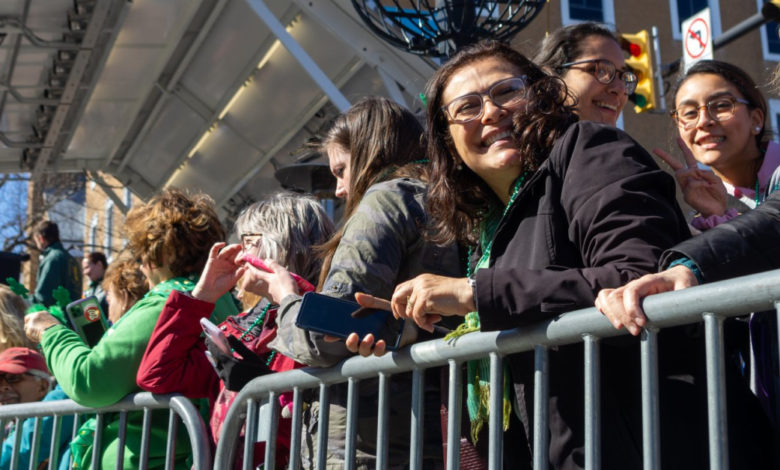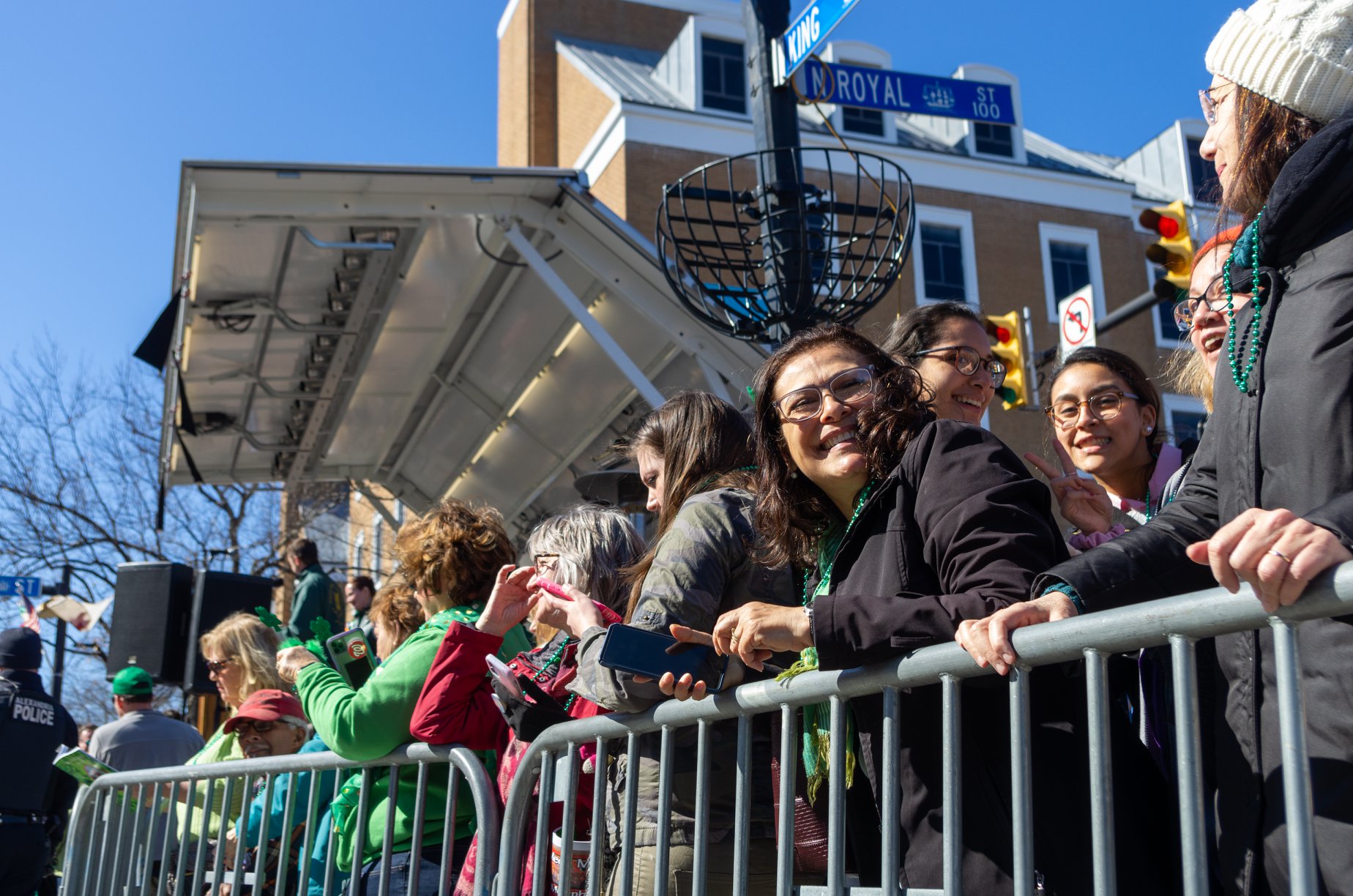 ALEXANDRIA, VA – The Ballyshaners 40th Alexandria Saint Patrick's Day Parade will be held on Saturday, March 4, 2023, and will feature a Car Show and Dog Show prior to the Parade kick-off. Residents and tourists are encouraged to go early to enjoy the events at one of the D.C. area's finest parades. All events are free to the public.
MORE: Charlotte Hall Named Grand Marshal of 2023 Alexandria St. Patrick's Day Parade
Alexandria boasts the first St. Patrick's Day Parade in the D.C area. Traditionally, this parade is held the first Saturday in March, and serves to attract the finest entries. The parade will feature pipe bands, Irish dance schools, community groups, and a host of other performers and entertainment. It's a fantastic day to spend with family or friends!
The day's festivities will include a Classic Car Show, located on the 100 block of N. Pitt Street, between King and Cameron Streets. The cars will be on display at 9:00 am.
The parade will officially start at the corner of King Street and Alfred Street at 12:30pm, with dignitaries leading the procession at 12:15 pm. The parade will proceed east on King Street, finishing at the corner of Lee and Cameron Streets. With thousands of spectators and participants expected, parade goers are encouraged to take advantage of public transportation. The closest Metro is the Blue Line, King Street/Old Town. There is a free trolley from the Metro, or the activities can be reached by a short 10-minute walk down King Street.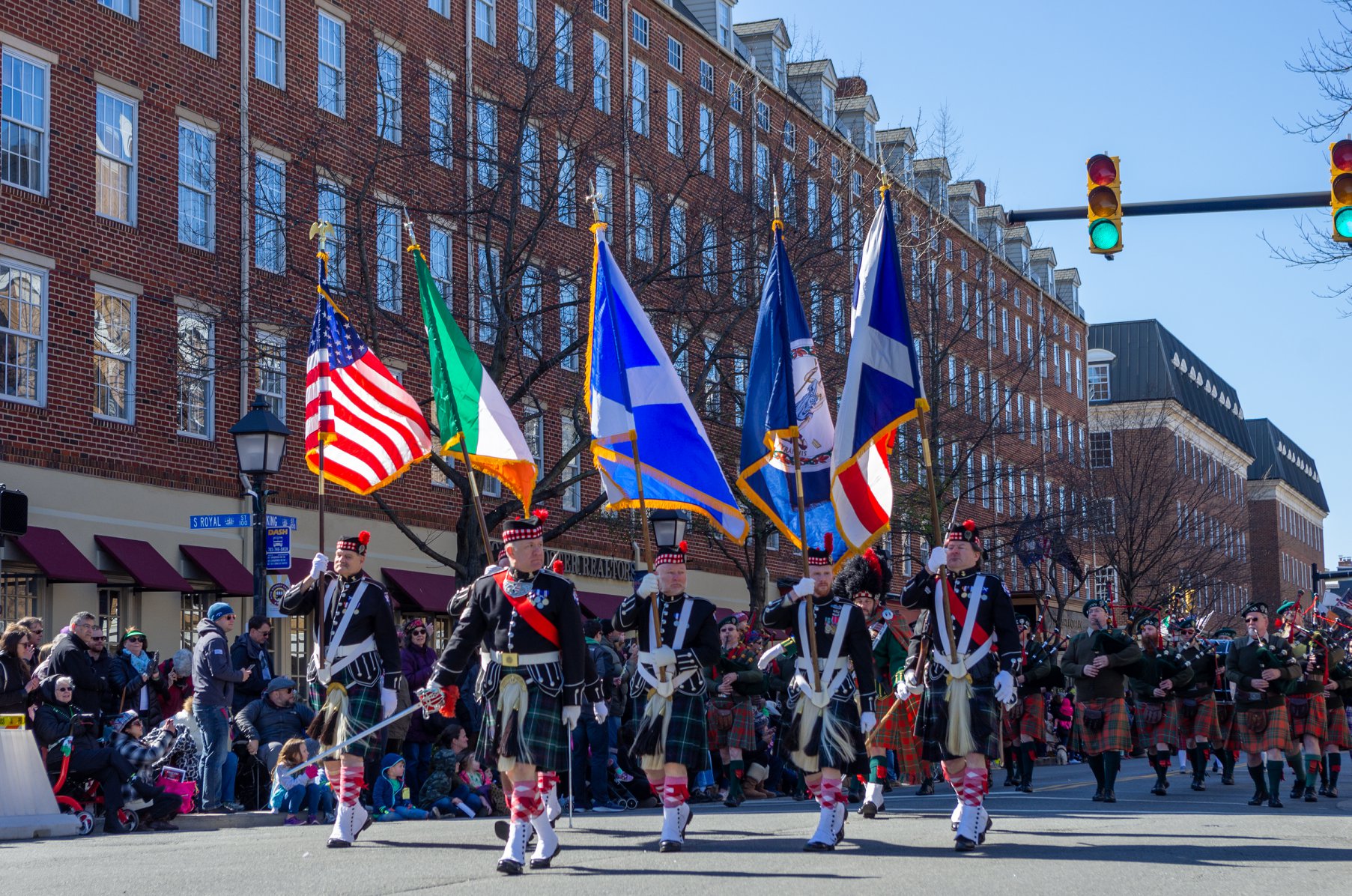 The St. Patrick's Day Parade is organized by the Ballyshaners (Gaelic for "Old Towners"). The Ballyshaners, Org. is a non-profit group that seeks to promote and preserve Irish heritage through organization of the St. Patrick's Day Parade in Alexandria and the Ballyshaners Irish festival held each summer. Sponsorship and volunteer opportunities are still available as listed on their website.
MORE ON PARADE: Enjoy 2023 Fun Dog Show Before St. Patty's Day Parade in Old Town