SPORTS
Mt. Vernon CC's Joan Gardner Wins National Club Championship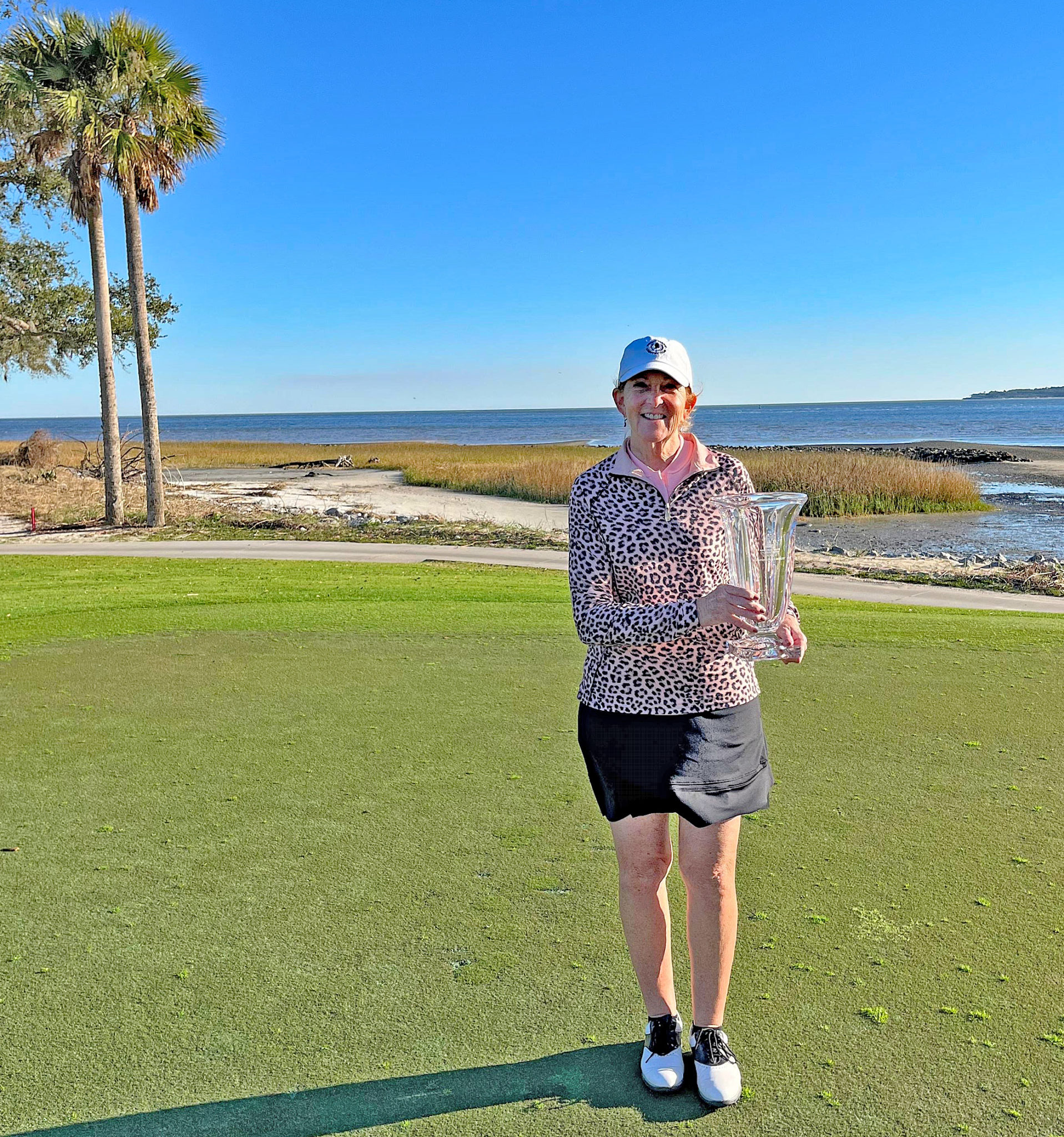 Alexandria, VA – Magical. Thrilled. Shocked. These are all words used to describe the feeling of winning at the 2022 PGA National Club Championship at Sea Island Resort in Sea Island, Georgia. Women competed February 4-6 across the Seaside, Plantation, and Retreat courses in three divisions: Open (any age), Senior (50+ years old), and Champion (60+ years old).
Alexandria's Joan Gardner, a Mount Vernon Country Club member, finished atop the Women's Champion Division, posting a 7-over-par-77. Gardner faced a 4-foot putt for par to finish her final round at Seaside, unaware that if she made the putt, she would win her division. She sank the putt to clinch the victory and finish the week at 23-over-par 237.
"It was a total surprise," she said. "I'm not a leaderboard follower. All three days, I was keeping the ball in play, playing some golf, and enjoying the surroundings. Each of those courses was a challenge in its way. Of course, you want to play well, but winning is not quite top of mind. I was really happy and thrilled to see the final result."
Zebra congratulates Joan Gardner on her victory!
ICYMI: 3 Alexandria High School Wrestlers Make State Championships in Virginia Beach