Foodie Newz
Explore The Abundance of Dining Options at Bradlee in Alexandria
Eat your way through Bradlee Shopping Center

Alexandria, VA – A visit to Bradlee Shopping Center at 3660-3690 King St. near Quaker Lane and Braddock Rd. uncovered lots of choices to explore.  Just a bit of trivia, Bradlee is considered West End Alexandria because it is west of Quaker Lane. Starting at the east end of King St. is the Safeway grocery. This is the 'new' Safeway. The 'old' Safeway closed on July 12, 2013 and was rebuilt into the modern store we have now. The store houses both a Starbucks and Quest Labs in addition to all of the usual grocery store accoutrements. The large covered parking lot also features free charging stations for your electric vehicle.  But Safeway isn't the only grocery at Bradlee, the 'old' Giant was replaced by The Fresh Market, a boutique grocery featuring a butcher and seafood counter with butchers/fishmongers who will customize items to your requests. They also carry many hard-to-find gourmet items not regularly found at your large supermarket chains. I found my favorite BBQ rub there when I couldn't find it anywhere except on line. One of the best reasons to go there is their bakery department. They have a delicious selection of large and minimuffins in a wide variety of flavors and lots of other baked delights. Fresh Market also boasts as being one of the top rated, cleanest groceries in the country.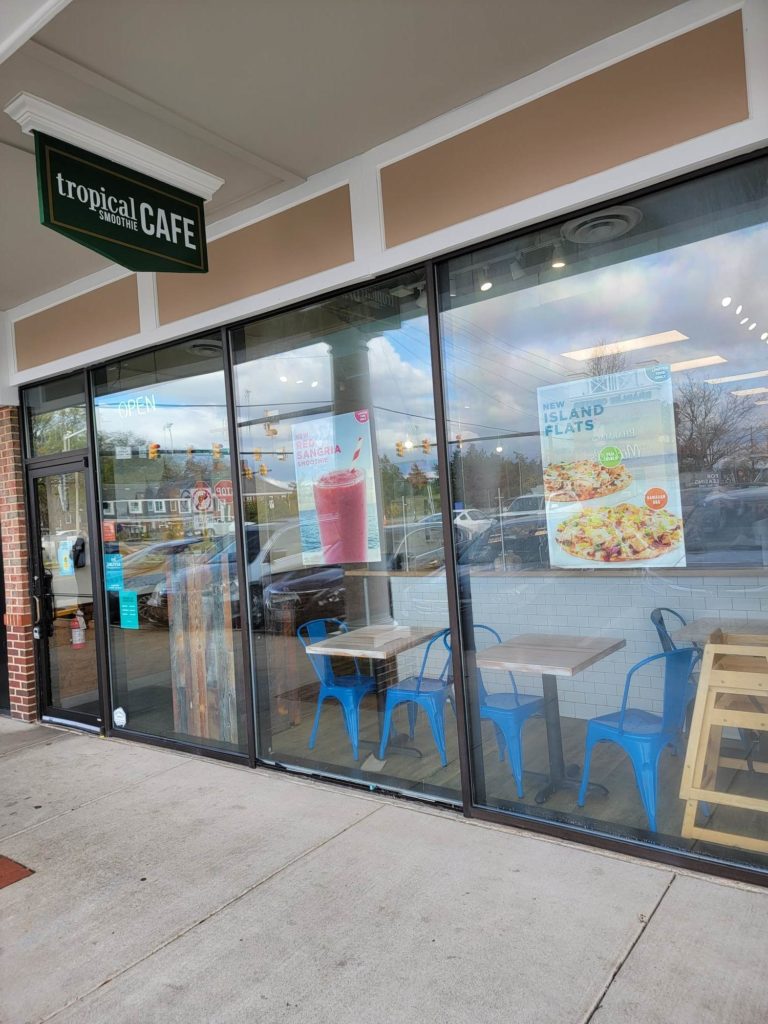 Walk around the corner from Safeway to discover a favorite of mine. I love cake doughnuts and Duck Donuts is my go-to for made-on-the spot fresh donuts. Duck Donut's come from the town of Duck in the northern Outer Banks where one of its first shops opened in 2007. Go in, order one or more donuts and order your toppings from the list of toppings like frosting, sprinkles and more. Then, watch the donut cook as it makes its trip down the hot river of oil. Yummy.  Continue your stroll and you'll find lots more to tingle your taste buds. Wash down your donuts with a smoothie from Tropical Café. Order one of their suggested recipes or make your own. I hear that the fruit smoothies will cancel out the calories in the donuts (I wish!). Rumor has it that SpiceLife Indian Fare will be bringing a new taste to the popular mall.  Cava opened their first digital kitchen in Bradlee. You can order a selection bowls and pita wraps with the taste of the Mediterranean using a QR code or ordering online from their menu. The food is made fresh in the store. The current winter menu is featuring a bowl with creamy white sweet potatoes.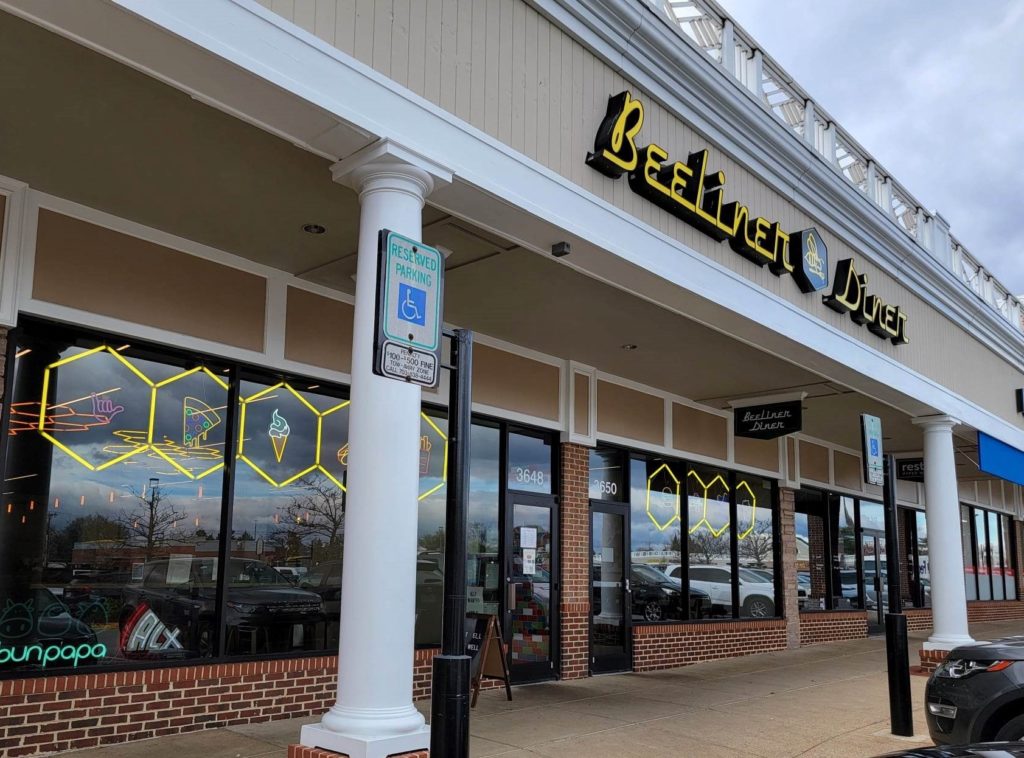 The Beeliner Diner features three restaurants in one. The diner offers a large counter and table with a menu reminiscent of the 'olden' days. Be prepared to order a slice of pie or cake. The cakes are 13''-14'' high and delicious. Bun Papa is the place for burgers, hot dogs, chicken sandwiches, and more. Can't decide, just order the BunPapa Deluxe, a burger made with two seared beef patties with cheese, lettuce, dill pickle and "secret sauce" on a grilled brioche bun. If burgers or diner food isn't what your tastebuds desire, try ALX Pizzas, the third choice inside the restaurant. They offer a range of pies from pepperoni and BBQ chicken pizzas to a vegetarian and vegan pizzas. Or, create your own 16'' masterpiece. A few more steps down is California Tortilla, offering tacos, burritos, fajitas, quesadillas, and other Mexican style meals. Drop by on Mondays after 5 pm and order the Monday Night Burrito Wheel. You get a spin of the Burrito Wheel for a chance to win big.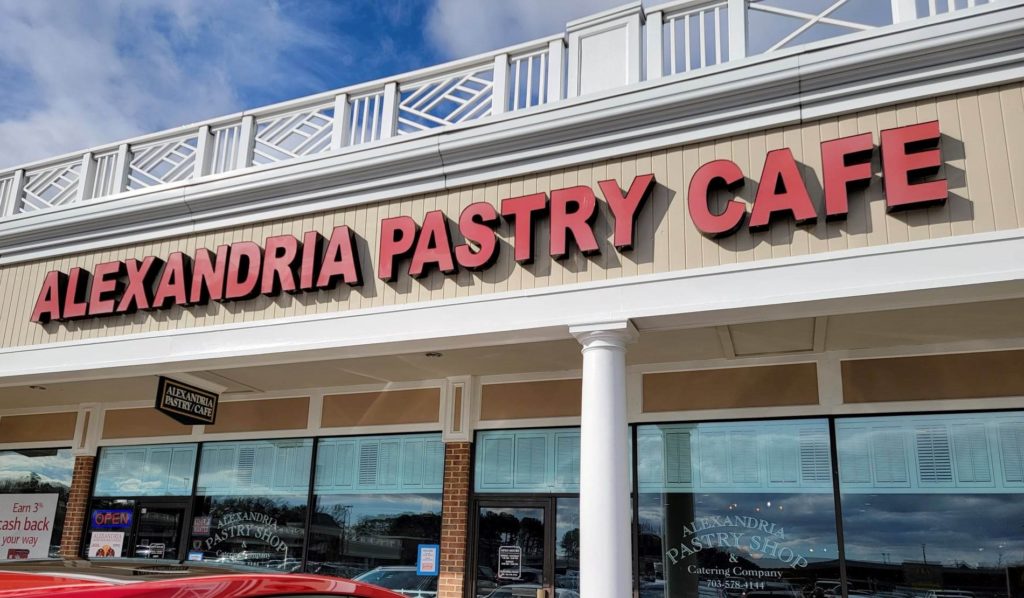 Subway® is a long-time favorite in the shopping center. Subway offers a variety of sandwiches, wraps and salads with a wide selection of meats, cheeses, and fresh veggies that allow you to Make it What You Want®, providing vegetarians and vegans tasty choices. And, the cookies are baked fresh! If diner foods, Mediterranean flavors, or donuts aren't what you're looking for, check out Kyoto Sushi. This small and elegant restaurant features the taste of Japan for dine in or takeout. Kyoto is open seven days a week but closes from 3-4 pm daily to prepare for dinner. The menu offers a variety of nigiri and maki sushi, sashimi, Don bowls, tempura, udon, teriyaki, and many other Japanese dishes. Enjoy a trip to the Far East when you decide to dine in. Virginia only sells hard liquor in an ABC Store and you can find one at Bradlee. The Alexandria Pastry Cafe is one of the 'oldest' residents of Bradlee. This is the shop you should visit if you are looking for the best in pastries. The bakery is known for some of the most delicious and beautiful wedding cakes in the area. You can grab a deli sandwich to munch on while you decide on what to buy from a variety of mousse cakes, truffles, and other delights. Unwined is home to an excellently curated selection of wines, gourmet foods, gifts, and accessories. Just ask, the owners can pick the right wine to match your dinner.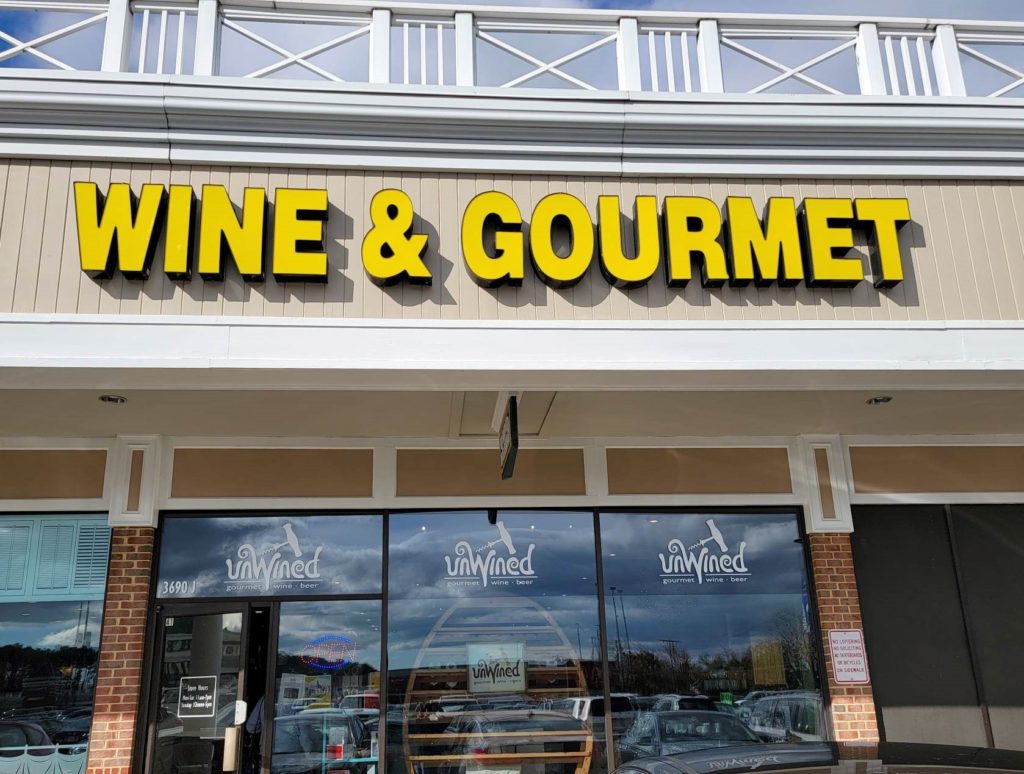 If you need a macchiato to sip on with your sweet choice from Alexandria Pastry, go next door to Starbucks. Starbucks provides you with tea, coffee, and other beverages to match your tastebuds. Go around the corner and scratch that itch for Korean fried chicken at Bonchon. Bonchon was founded in South Korea in 2002 and provides made-to-order. hand-brushed, and double fried wings, legs, and boneless chicken pieces. They also serve a variety of Korean and Asian dishes such as japchae, tteokbokki, bulgogi, fried rice and other choices almost too tempting to pass up. Still hungry? Last stop on your Bradlee binge is &pizza, a local chain founded 10 years ago. The oval artisan crusts and knots hold both standard and customized toppings. Vegans can have a field day with a wide selection of toppings.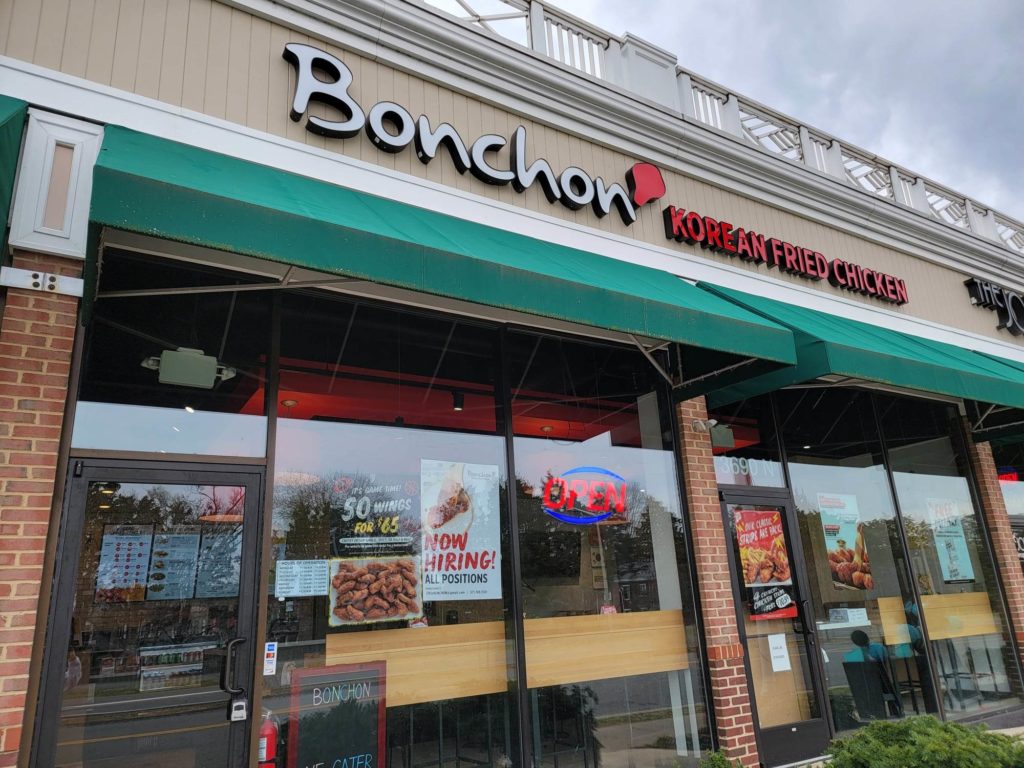 So, if you're hungry, Bradlee has everything you need!