Alexandria, VA – Today (March 9) Stomping Ground owner Nicole Jones announced the closing of her local favorite biscuit shop is closing. Stomping Ground at 2309 Mt. Vernon Ave. has grown from a little biscuit shop to a local icon serving an assortment of house made buttermilk biscuits including their renown Not so Classic Chicken Biscuit sandwich. Jones cites Covid and its effects on both their customers and the restaurant as the reason for closing.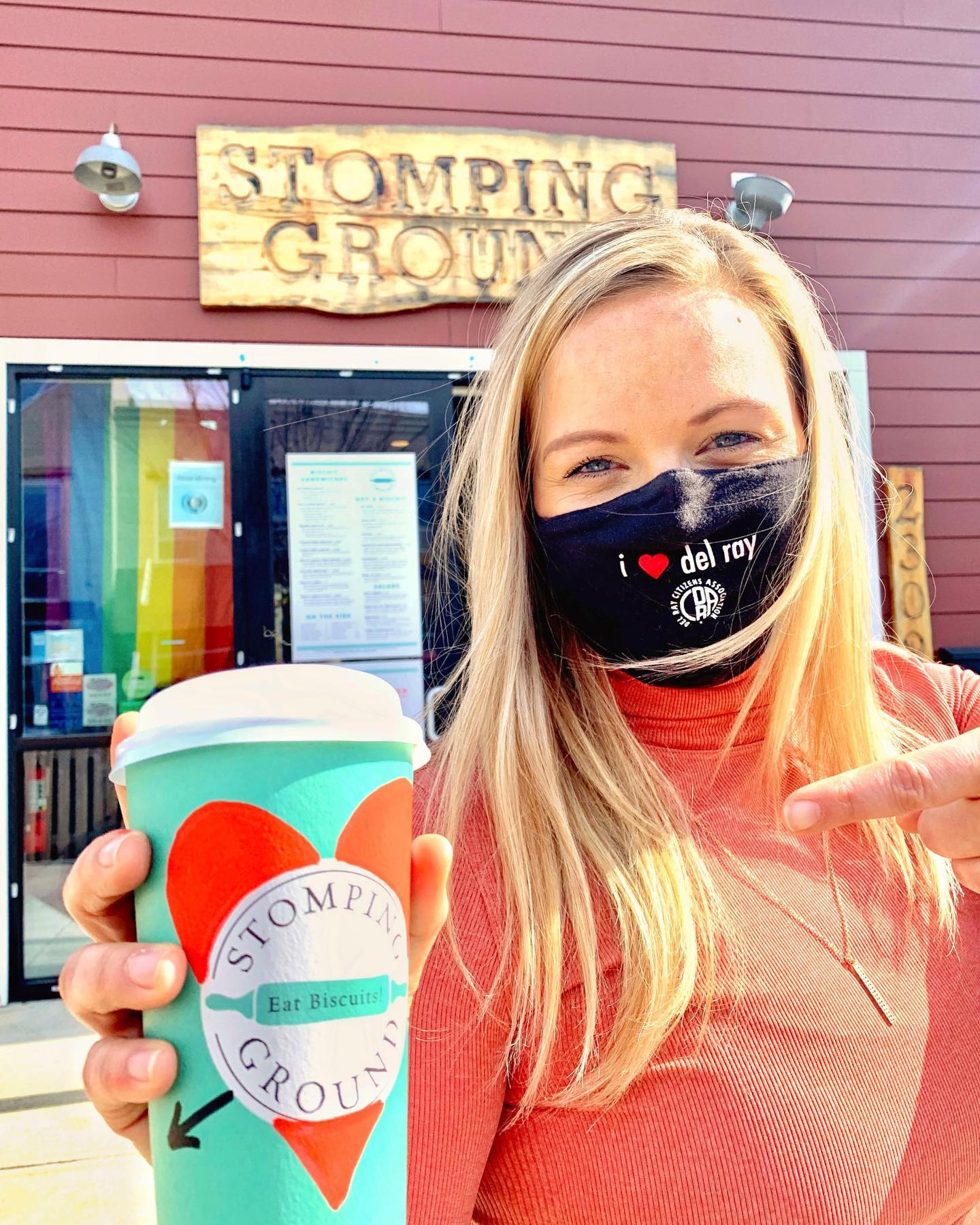 Jones assures everyone that she will be back. Without actually saying what it is, she alludes to an all new concept that will open in her current location.
Here is her letter in its entirety.
An Open Letter from Our Owner…
Is the pandemic over? Who knows. Is the trauma (forgive my use of the millennial term) of owning a restaurant in 2020 over? I want to believe so. The experience changed me on such a fundamental level that I am not sure that I will ever be the same.
As I write these words, I remember the earliest days when we didn't know how COVID was being transmitted, my team and I, standing 10 feet apart, wearing masks and gloves, changing our clothes before entering the building were sanitizing paper bags — afraid we might contaminate handles and containers filled with your steaming biscuits, many of which you purchased and did not eat simply to support us.
As we understood more about transmission but still with no clear directive, our team just kept grinding and changing and shifting. I sold unopened ketchup bottles, no longer destined for tables. I sold bags of flour and sugar, unsure we would have a restaurant to use them in. I did dinners to go, cocktails to go, installed a pick up window, changed online ordering, put a register outside, changed my hours, adjusted recipes to try and use each and every item in our pantry. You still supported us through all of our pivots, missteps and ideas.
I am at a loss of words for the gratitude I feel toward you all, our friends, family and guests. Many of you sent gifts, tipped outrageously and sent countless emails, cards and social media DMs of encouragement and grace. There aren't enough words, or even the right words for how you all lifted us up. I cried an entire ocean for the love you showered upon us. Operating a business in Alexandria is the single greatest reason we were able to stay afloat.
You would think after all of these efforts I would be happy that Stomping Ground survived the pandemic. But that's all we did, we survived. We didn't flourish. We didn't grow. We got hard. We lost the magic that made our 1400 square feet a place you wanted to come every day. Everything feels a little less bright.
I still have the same team, and for the most part the same customers, although we see less and less of our old regulars. Earlier this year, as we fought our newest battle; the raw cost of our ingredients, I knew I had to do something. While watching the price of flour, dairy and eggs, the soul of our recipes, skyrocket, I watched my staff become more complacent every day. Without the community, Stomping Ground is not the third space it once was and working there feels more and more like just another job.
Our community has been replaced with the post Covid guest. A guest that has grown accustomed to having Michelin starred food delivered to them at exactly the time of their choosing by a driver who braved the worst possible conditions. They call to ask for refunds if delivered food is even just the slightest bit subpar to the in house dining experience. They leave one star online reviews if they can't get a favorite menu item. They bemoan about the prices; not knowing our core values to source the best product we can afford and to pay our staff the most we can. They let the food get cold as the "camera eats first". They send DMs asking you to repost their content. They ask for gluten free.
What hasn't changed is that I'm still the boss. I'm still the one who has to make decisions for the 10 families that are supported by my full time employees, not including my own new family, Andy and Rose (and the shining light of my personal story). Every week I sign paychecks and every week since the end of 2022 I've watched the tips go down and the hours reduced, my manager working to make sure our labor, one of the few levers we can pull to keep us in business, does not exceed 30% of sales per week.
All of this compounded as I realized I have 2 years left on my lease. Is it time to tap out and close Stomping Ground after 10 years? I simply don't have the wherewithal to eke out yet another round of changes and the market can only sustain so many price increases. I no longer have the anxiety and adrenaline it took to pivot my business over and over for 2 years. I have pivoted her into something I no longer recognize.
While I'm not ready to totally give up, I am ready for a change. Our team has decided that in April 2023, we will shutter our beloved biscuit house to make way for something entirely new. We will share more details as they become available – we are so very excited about the project. It makes financial sense, it makes my team renewed at the idea of something REALLY new. We know that the next chapter will hopefully delight our customers again. In the meantime, please join me in saying goodbye to my beloved first restaurant. She has been so good to all of us.
— Nicole
Janitor, Chef and Owner