At Z Movies
Feature Film Debut of Virginia Native and Director Mike Taylor Screening March 20
'There Is a Monster' premiering at AMC Shirlington 7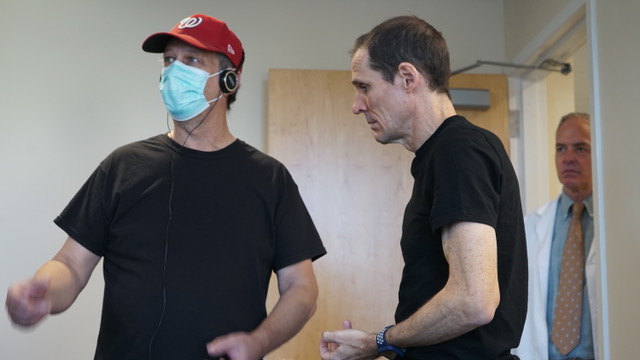 ALEXANDRIA, VA – For the millions of people watching the Oscars on Sunday night, it would be a dream to be in the movie business. For Virginia native Mike Taylor, however, that dream is now a reality. Several years ago, Taylor began working on a script for his first feature film. On March 20, the resulting 82-minute film – "There is a Monster" – debuts at AMC Shirlington 7.
Taylor, who graduated from Wakefield High School and Virginia Tech, said he began writing the screenplay several years ago and got "about 20 pages in" before setting it aside. After several of his short films were accepted into festivals during the pandemic, Taylor said that he returned to the script, completing it in the fall of 2021.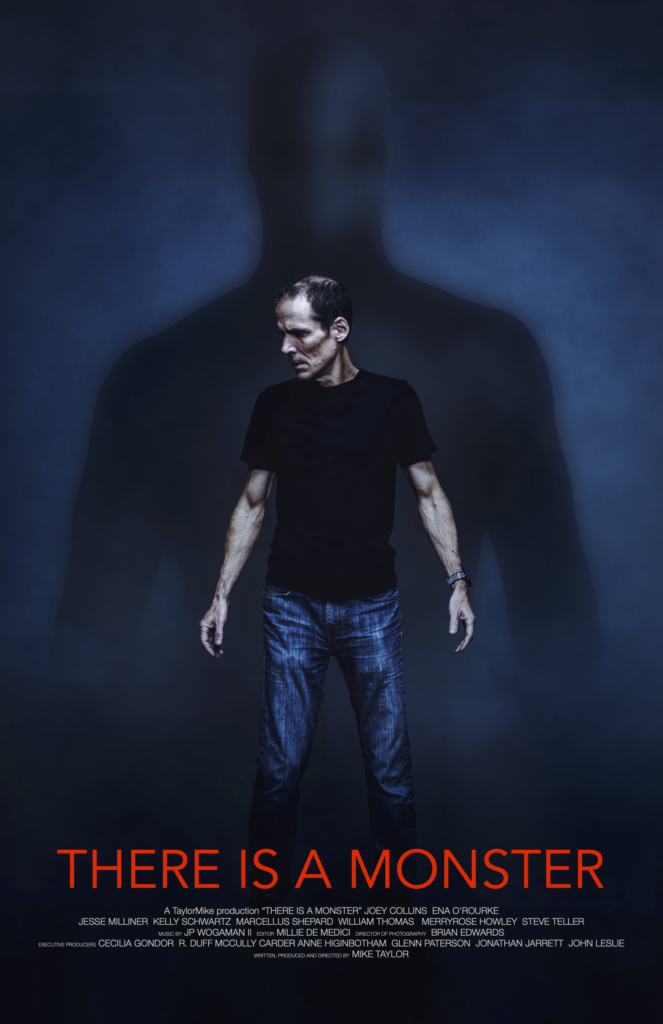 In the movie, which was shot over two weeks in December 2021, a photographer keeps seeing a thing he calls a monster. "He tells people it's real, that it's attacking him," explained Taylor. "His wife and best friend wonder if maybe he's losing his mind, because no one else can see it. But the damage being done to his body is very real, and he has no way to make it stop."
Veteran actor Joey Collins plays Jack, the main character. Collins, who is currently playing Bob Ewell in the national tour of "To Kill a Mockingbird," said that, while he had some prior film and television experience, this shoot was very different.
"This was the first time that a film was satisfying to me," said Collins. "I got really in sync with Mike, with the script advisor, and with the others on set. What we built really quickly, and I give all the credit to Mike, is trust. With this particular project, being a part of a large collaboration, it was much more satisfying than any other film or television project I have worked on."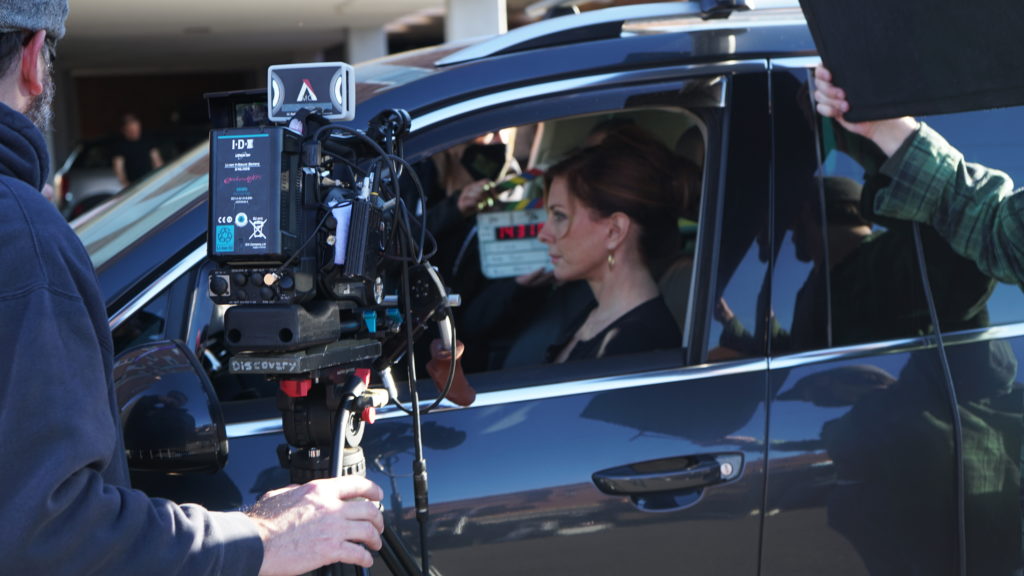 Collins moved to Clarendon from New York City just before the pandemic. As such, he was not familiar with several of the Northern Virginia locations where the film was shot. Locals, however, who have seen Alexandria featured in several movies, including "Broadcast News," "Wonder Woman 84," and "Remember the Titans," will undoubtedly recognize Southside 815, the venerable Washington Street restaurant serving Southern-style cuisine. For Taylor, it was a no-brainer when he needed a restaurant to shoot his film. "I used to live at 715 South Washington Street, so I'd go to Southside 3-4 days a week."
Taylor is hopeful that this film may open doors in Hollywood that would allow him to pursue additional feature films. For now, he is pleased with his initial effort.
"I had really good actors, so I got some really good performances," said Taylor. "I really paid more attention to the performance and telling the story. So I am proud of the fact that the story is told. You get it. And that's what I'm happiest with."
AMC Shirlington 7 is located at 2772 S. Randolph St. in Arlington.