THEATRE
'Jagged Little Pill' Explodes With Alanis Morissette's Pop Musical at National Theatre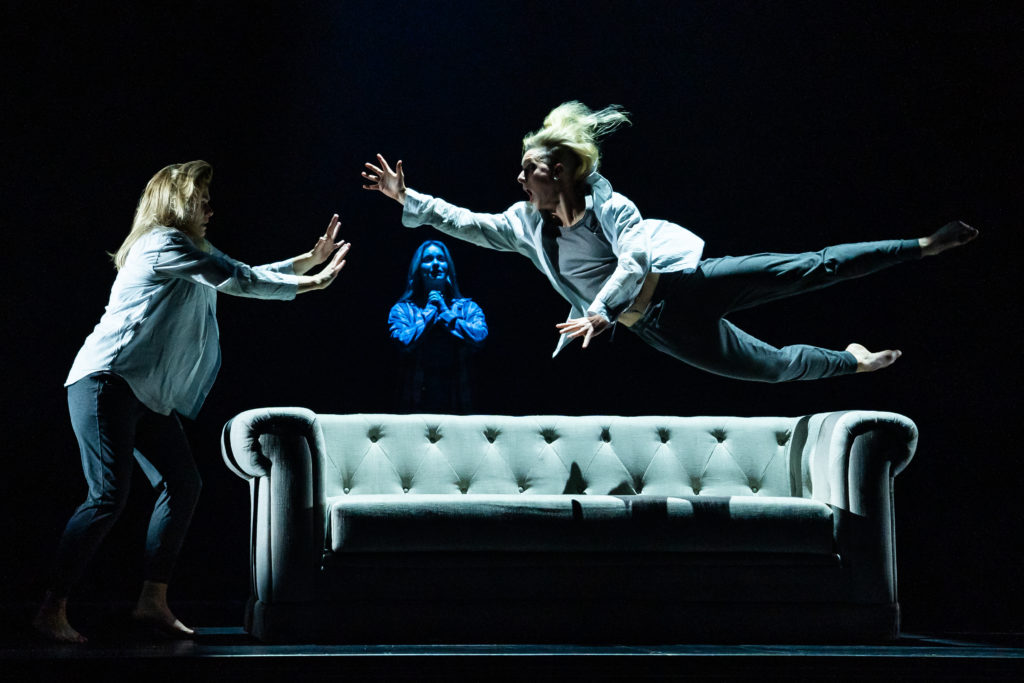 WASHINGTON, DC – Inspired by the seminal rock album by seven-time Grammy Award winner Alanis Morissette, "Jagged Little Pill: The Musical," the Tony and Grammy Award-winning bio-musical, opened in DC at the National Theatre this week. It stars one of my favorite Broadway actresses, Heidi Blickenstaff (as Mary Jane Healey), who played the lead when it reopened on Broadway last fall. You may remember her in the role of Katherine in Disney's "Freaky Friday," when it debuted at Signature Theatre before moving on to Broadway.
Broadway legend Chris Hoch plays the dad, Steve Healy. But even without such heavy hitters, this company is on fire. For these power singers (thirteen are in the chorus!) and gifted dancers, it's the perfect showcase for these young and talented unknowns. Twenty-three iconic numbers give the cast a chance to shine. And, shine, they do! The show is packed with high energy, romance, and real-life drama, addressing issues of drug addiction and teen angst in a relatable way.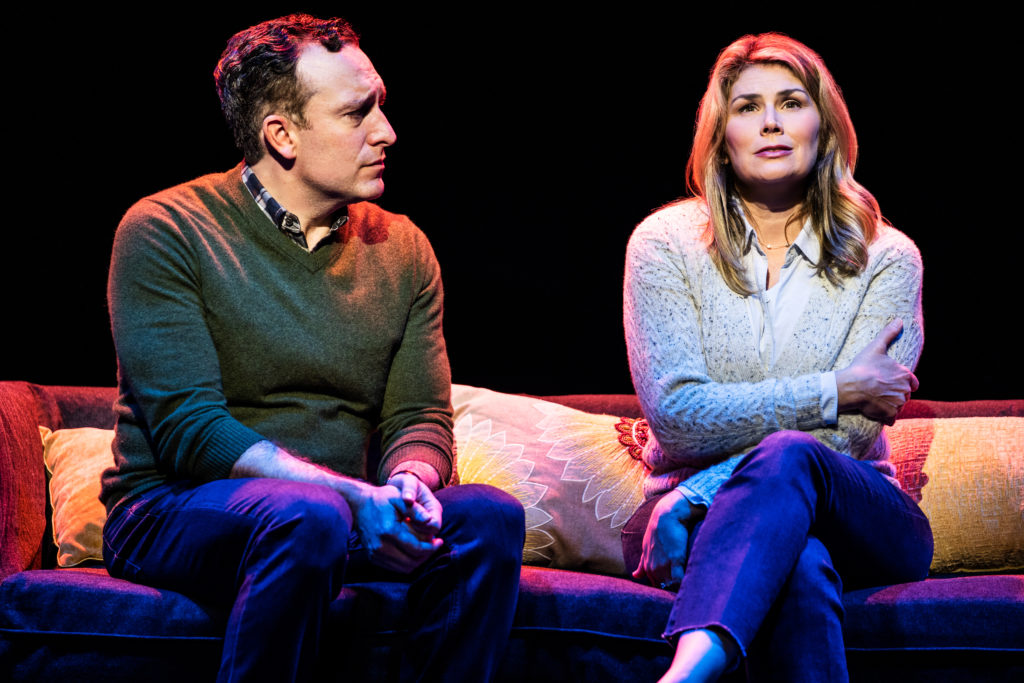 Mary Jane lives in the shadow of her two kids, Nick and Frankie, hiding her addiction to opioids from everyone. A pill-popping, hot yoga and spin-cycle-loving suburban mom, her gal pals think she's the perfect mother ("Smiling" by Mary Jane and Company), when underneath the smooth veneer she's scoring pills in a dark alley. Adopted daughter Frankie (Lauren Chanel) is Black, thinks she's gay, and doesn't know where she fits in. To help her cope ("Ironic" sung by Frankie and Jo) her girlfriend, Jo (Jade McLeod) tells her, "Your mom is one salad away from a psychotic break."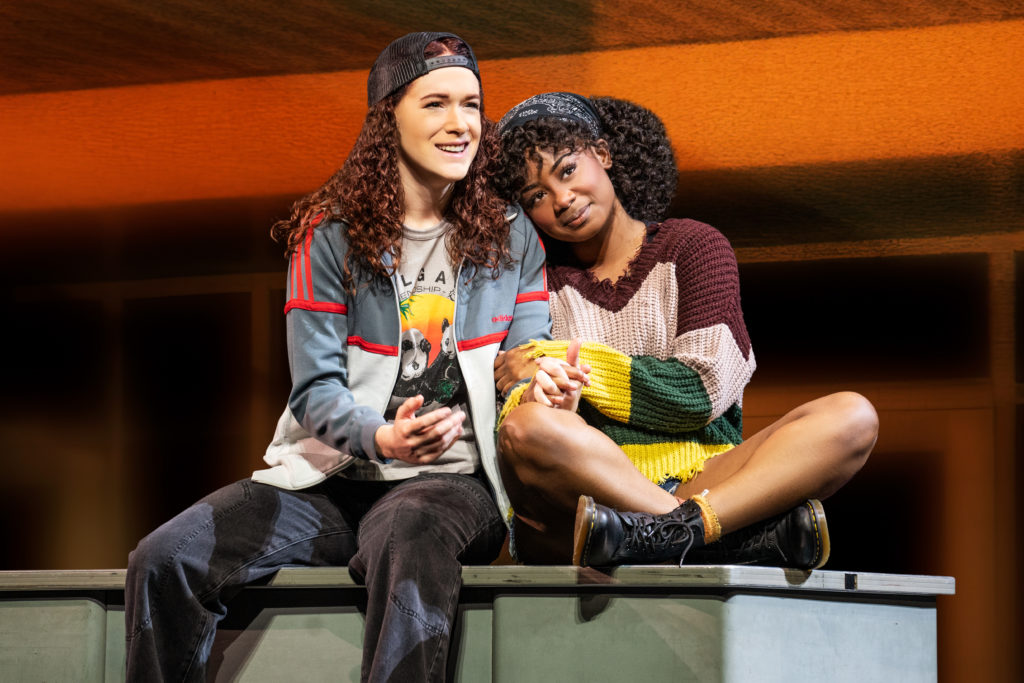 When Nick (Dillon Lena) gets into Harvard, praise from friends and family rains down on the prodigal son until he experiences a wild night at a friend's party, and he is called upon to be a witness to date rape. Will he say he didn't see anything, or will he step up despite his mom's begging him to stay silent? There are powerful life lessons drawn from the differing perspectives of both parents and teens.
Watch for McLeod's huge number in Act II "You Oughta Know" that brought the house down, Chanel's big number in "Unprodigal Daughter," the slo-mo dance in "Uninvited," when Mary Jane reflects on her younger self, and Allison Sheppard as Bella singing "Predator", which reminded me of a particular Senate confirmation hearing.
A terrific score by Morissette and Glen Ballard showcases some fantastic new and veteran voices with exciting choreography by Movement Director Sidi Larbi Cherkaoui to send this musical into orbit.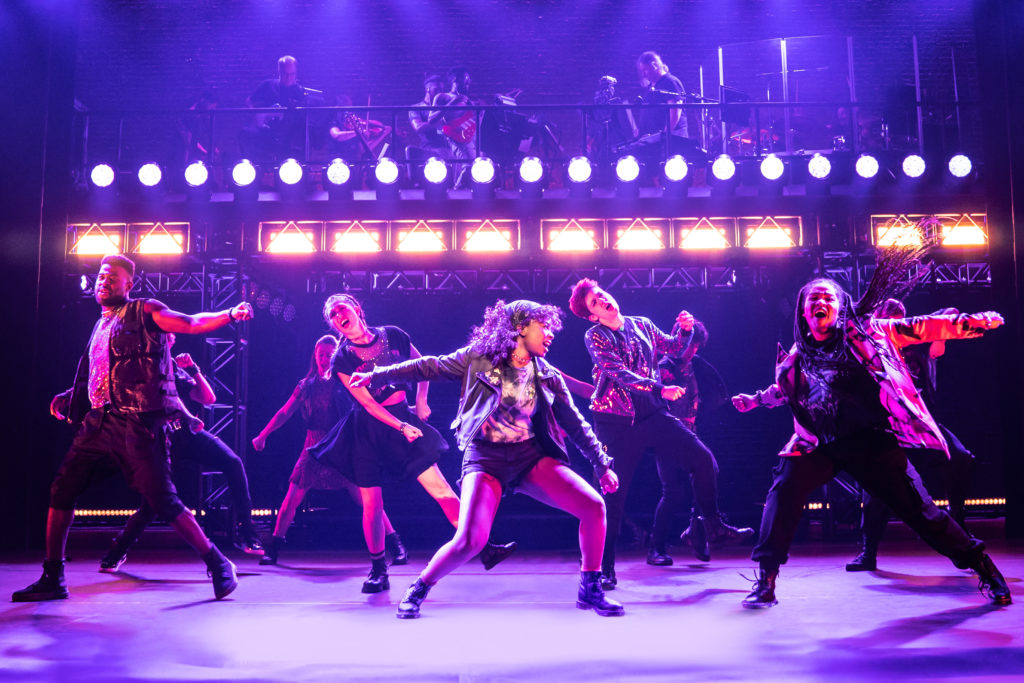 Highly recommended for teens and adults.
With Jason Goldston as Andrew; Rishi Golani as Phoenix; Jordan Leigh McCaskill as Pharmacist/Therapist; Camella Taitt as Barista; Bligh Voth as Jill/Teacher; Delaney Brown as Denise; Jena VanElslander as Courtney; Daniel Thimm as Drug Dealer; and Lee H. Alexander as Doctor. Cydney Kutcipal, Lee H. Alexander, Justin Scott Brown and Kei Tsuruharatani fill out a thirteen-person chorus.
Director Diane Paulus; Book by Diablo Cody; additional music by Michael Farrell & Guy Sigsworth; Scenic Design by Riccardo Hernández; Costume Design by Emily Rebholz; Lighting design by Justin Townsend; Sound Design by Jonathan Deans.
Through March 26th at the National Theatre 1321 Pennsylvania Avenue, Washington, DC 20004. For tickets and information visit www.BroadwayAtTheNational.com or in person at the box office.
Incandescent Cast Shines at Signature Theatre in Selling Kabul