Nonprofit News
Pets
VOTE TODAY: Animal Welfare League of Alexandria Eligible for $10K Grant
If won, Executive Director Stella Hanly says the grant will be used for vet care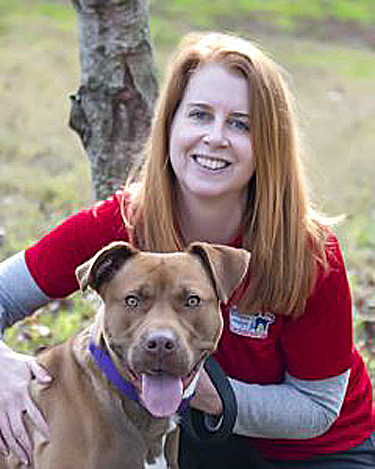 ALEXANDRIA, VA – The Animal Welfare League of Alexandria (AWLA) announced it has been selected as one of the finalists for a $10,000 grant. The AWLA is one of five charities eligible to win CommonwealthONE's "The Big Giver" contest.
How to Vote
Voting is simple. Just follow these steps listed on the contest website:
!) View the interview videos with our members and organization representatives.
2)  Vote for your favorite. Voting is open until to March 31.
3) The charity of the video finalist with the most votes will receive a $10,000 donation! (The other four finalist's organization will each receive a $1,000 donation.)
AWLA Video
Daniel Beason of Alexandria and his children appear in the video for the AWLA. "You should vote for the Animal Welfare League of Alexandria because they're doing great work here," he says, "and they could really use the money for very tangible assets like improving the building, improving situations for the animals, and other things like web properties […] to serve you better. "
Beason connected with the AWLA, which takes care of strays, transfers, and other animals, when he and his wife adopted a dog before children. He shares that the experience helped them learn how to take care of children..
Executive Director Stella Hanly explains to viewers that if the nonprofit wins the grant, it would go toward Sarah's Fund, which supports vet care. She calls the need "our biggest budget line."
Voting is available HERE.  As of this writing, the AWLA leads the contest with 657 votes.
About AWLA
The AWLA, according to its website, is an independent and local 501(c)(3) nonprofit. The organization's mission is "[t]o inspire compassion for all living things,to provide shelter to animals in need, and to promote adoptions, animal welfare and responsible pet ownership in our community."
In operation since 1946, the AWLA is located at 401 Eisenhower Ave.
Nominate a Young Woman Making a Difference for the Alexandria Celebrates Women Awards