School News
Alexandria Students Win Prestigious Award for Documentary, 'They Are All Honored Here'
The film is a poignant examination of their journey to the National Memorial for Peace and Justice in Alabama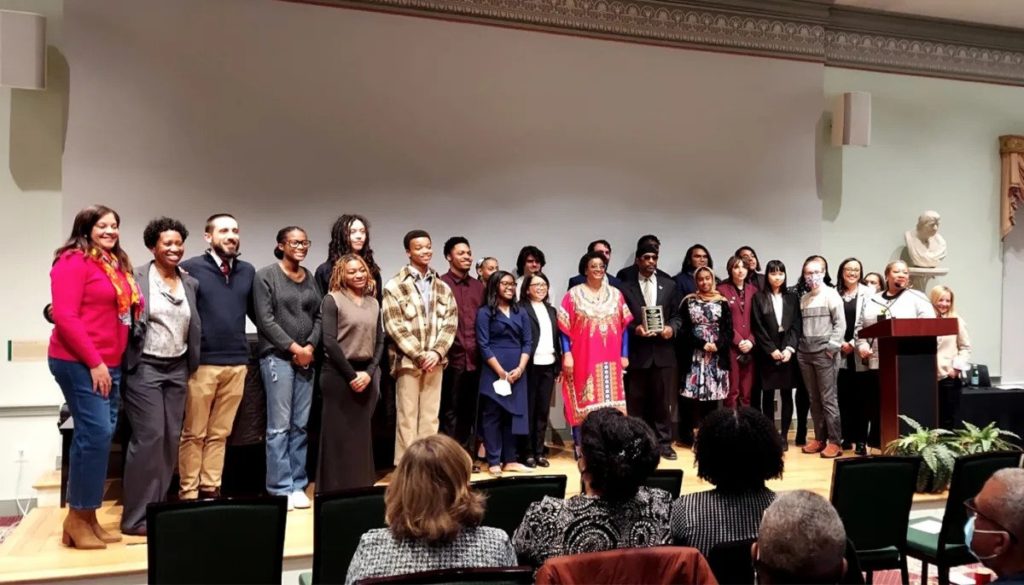 ALEXANDRIA, VA – A group of Alexandria City High School (ACHS) students won the Barbara Johns Youth Award for Human Relations and Civil Rights for their documentary, "They Are All Honored Here." The 37-minute film is a poignant examination of their journey and visit to the Equal Justice Initiative's National Memorial for Peace and Justice in Montgomery, AL.
As told to the ACPS Express newsletter, teacher Leslie A. Jones said: "I went into the Remembrance Project pilgrimage thinking that this field trip would be a good experience for our students. What I didn't count on was that this pilgrimage would be so life changing and transformational, not only for our students, but for each and every one of us."
The award, presented by the Virginia Education Association (VEA), recognizes students or student organizations that promote positive relationships, work to enhance the dignity and esteem of community members, and spread the message about the importance of diversity. Its namesake, in 1951, was a 16-year-old student who led her classmates in protesting the poor conditions at her high school in Prince Edward County. According to the Robert Russa Moton Museum website, her actions resulted in the support of NAACP lawyers who fought for equal conditions at the school. She lived until 1991.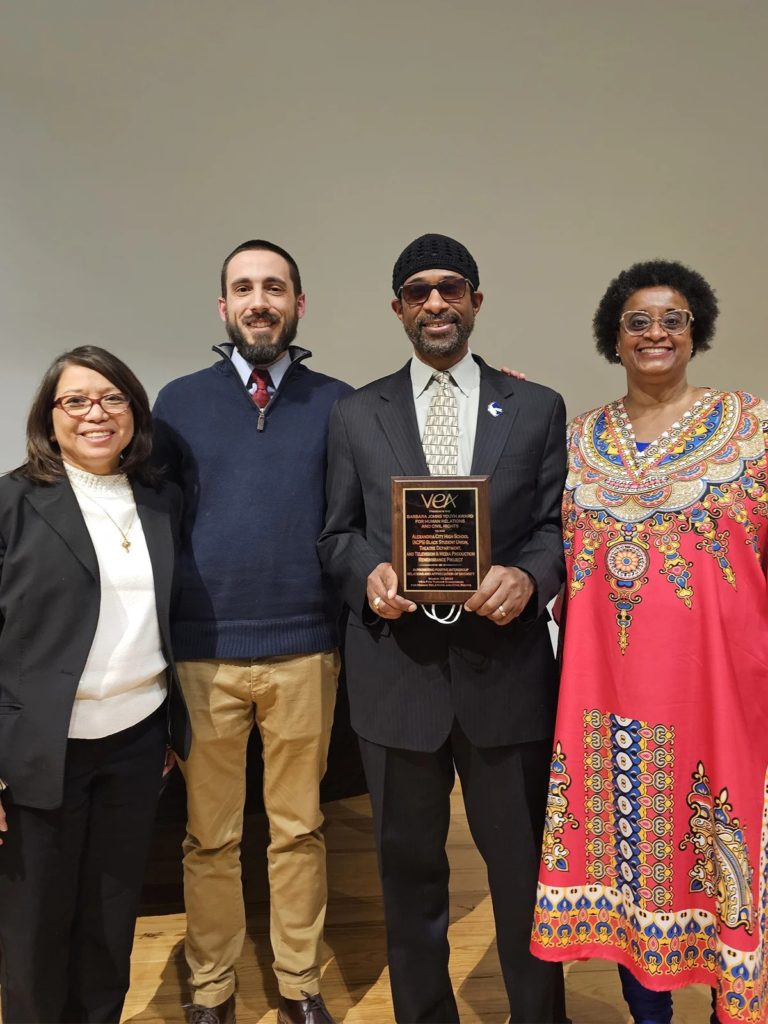 Members of the ACHS Black Student Union, Theatre Department, and Television and Media Production Department were honored on March 17 at VEA's Fitz Turner Commission for Human Relations and Civil Rights Awards Ceremony in Richmond. The student advising team of Jones  and fellow teachers RaAlim Shabazz,  Vilma Zefran, and  Ben Lyon was also recognized.
In the film, students speak openly about the anger, sadness, and trauma they experienced visiting the museum. A clip shows collected soil symbolizing the lives ofJoseph McCoy and Benjamin Thomas, who were lynched in Alexandria near the turn of the 20th century.
Honoring Lynching Victims Benjamin Thomas and Joseph McCoy
Shabazz says in the film that part of the reason for the pilgrimage was to deliver the soil.
"I think that we experiencing this as a school-community partnership really, I think, created a collective consciousness of where now we are all focused on what we can do to leave this community better than where we found it," he explains.
Grants Available for Local Nonprofits Through Alexandria Human Services Fund