Foodie Newz
Nando's is Clucking Good Food!
"PERi-PERi is the heart and soul of the Nando's experience."
Alexandria, VA   Nando's PERi PERi is opening at 2462 Mandeville Lane on March 27. The previous location on King St. closed several months ago leaving us without their spicy flame-grilled chicken. The new location features contemporary African patterns, original African artwork, furniture, and fixtures. "We can't wait to bring our mouth-watering chicken back to Alexandria," said John Fisher, CEO of Nando's PERi-PERi. "PERi-PERi – or African Bird's Eye Chilli – is the heart and soul of the Nando's experience. We marinate our chicken in PERi-PERi for at least 24-hours, so the flavor goes right through to the bone. Then we grill it over an open flame and baste it with PERi-PERi sauce to the customer's preferred spice level. That's what makes our chicken so addictive."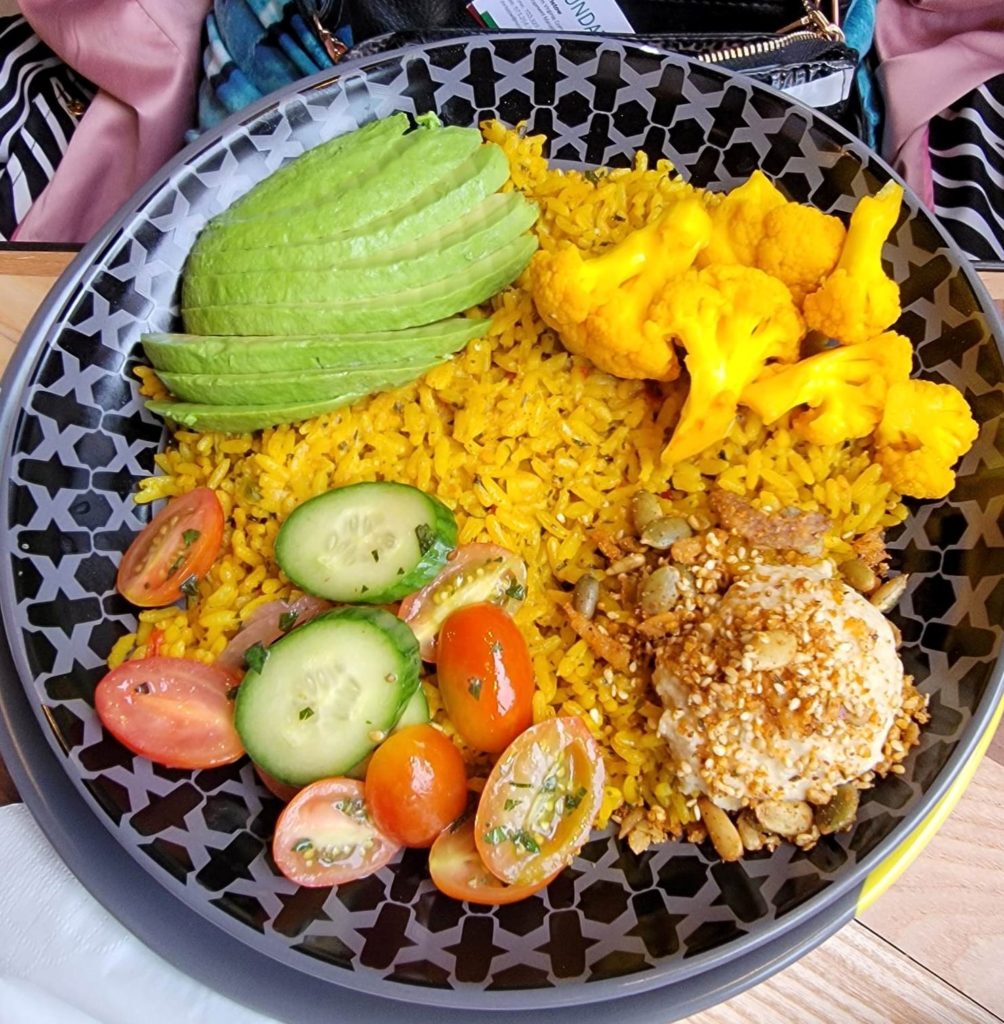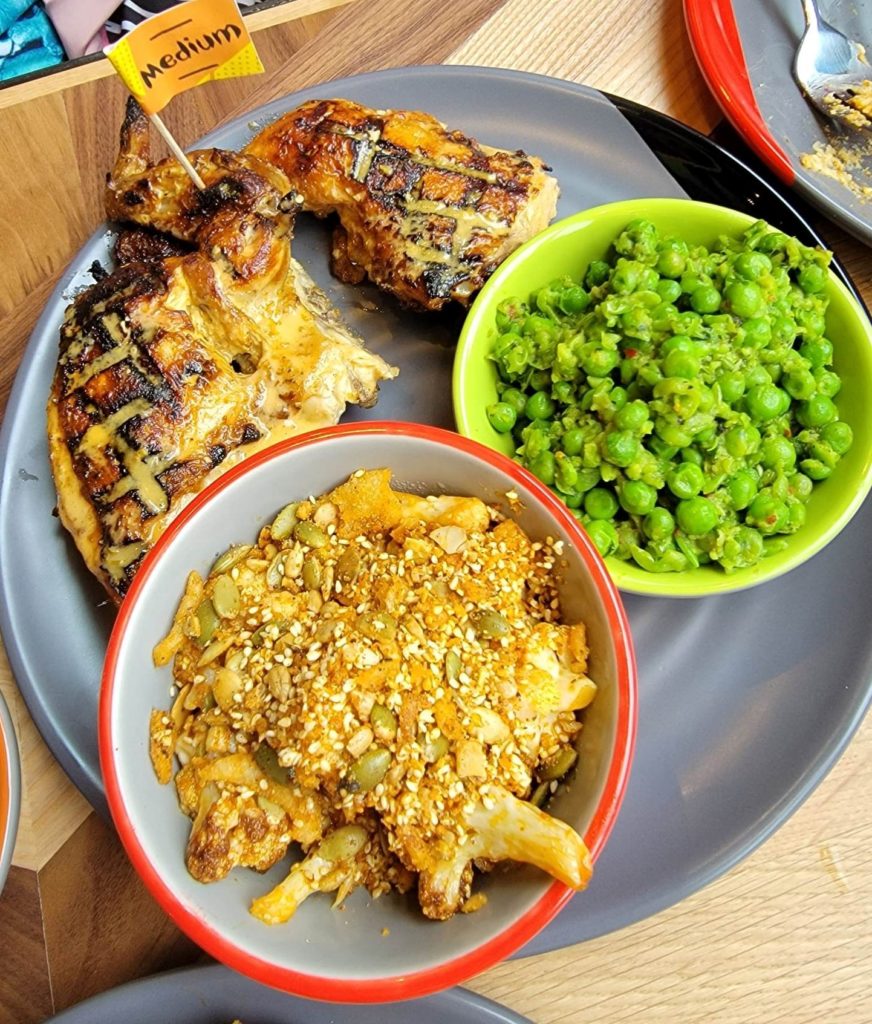 Nando's serves delicious food.  Their hummus is amazing. Topped with lots of crunchy pepitas, sesame seeds, and more in their superseed crunch and accompanied with pieces of fresh pita. It with smooth and the flavor so well balanced. And do get some of their assorted olives – delightfully seasoned. The medium heat chicken is just right for someone who likes heat but doesn't want to breath fire. The half chicken was moist and tender from a 24-hour marinade while the skin was crispy from the grill. For non-pepper heads, the mild chicken is flavorful. Try the lemon pepper marinated chicken. PERi Mac and cheese is sprinkled with a peppery topping which helps to cut through its to die for rich cheese sauce. Also perfect. Vegans and vegetarians can substitute avocado for chicken and have a plate full of all sorts of amazing flavors. One of the highlights on the plate was the turmeric pickled cauliflower. Wow. Great tang with a touch of heat. Other vegan/vegetarian offerings include the peri-peri rice and the roasted brussels sprouts, hold the peri-peri ranch, and the golden cauliflower roasted and tossed in sweet chilli sauce and topped with a superseed crunch. Whatever you do, don't miss the Naughty Natas – traditional Portuguese custard to die for.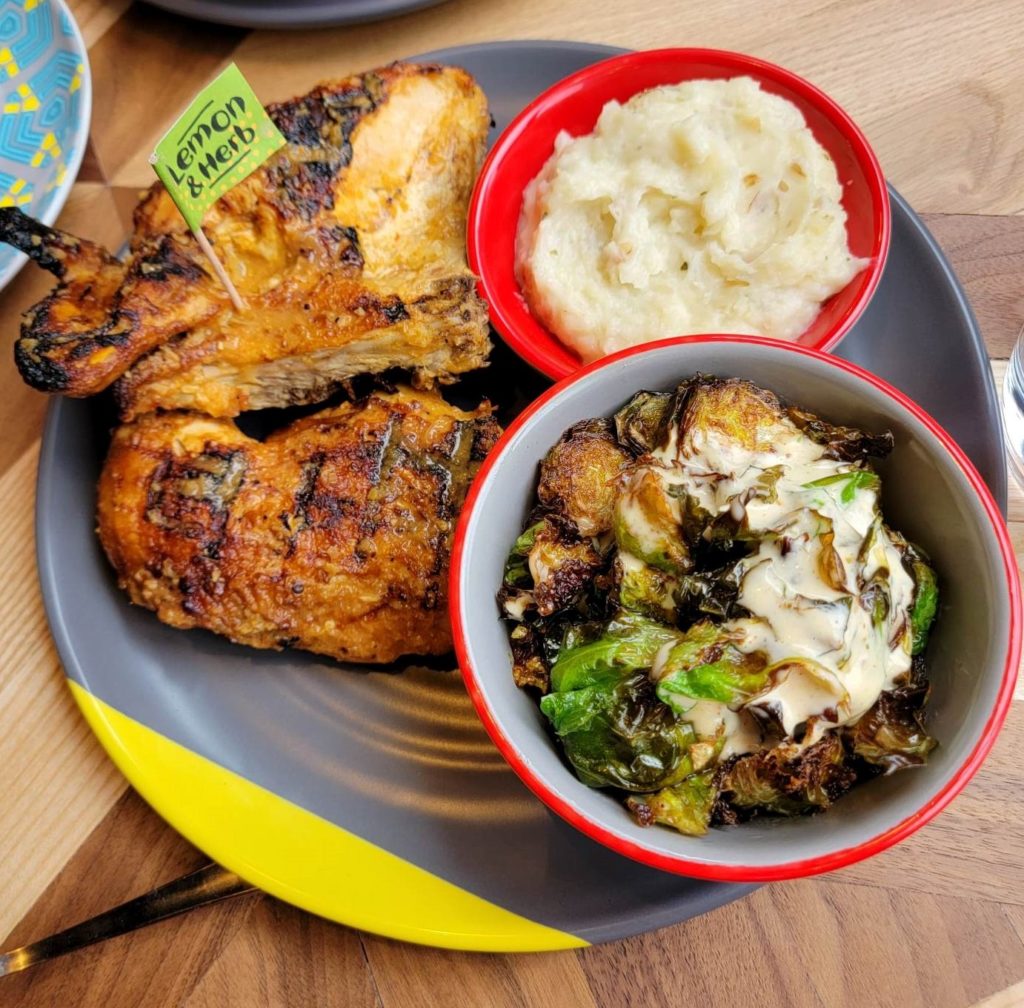 The 3,000-square-foot Nando's offers dine-in seating for 72 customers, a spacious outdoor patio, and take-out service and parking. Hours are 10:30am to 10pm from Sunday to Thursday, and 10:30am to 11pm on Friday and Saturday.Stop in and say hello to the friendly staff and enjoy your meal.