Foodie Newz
Chicken and Spice Returning to Alexandria: Nando's Opening March 27
World-renowned restaurant, founded in South Africa, is located in Carlyle neighborhood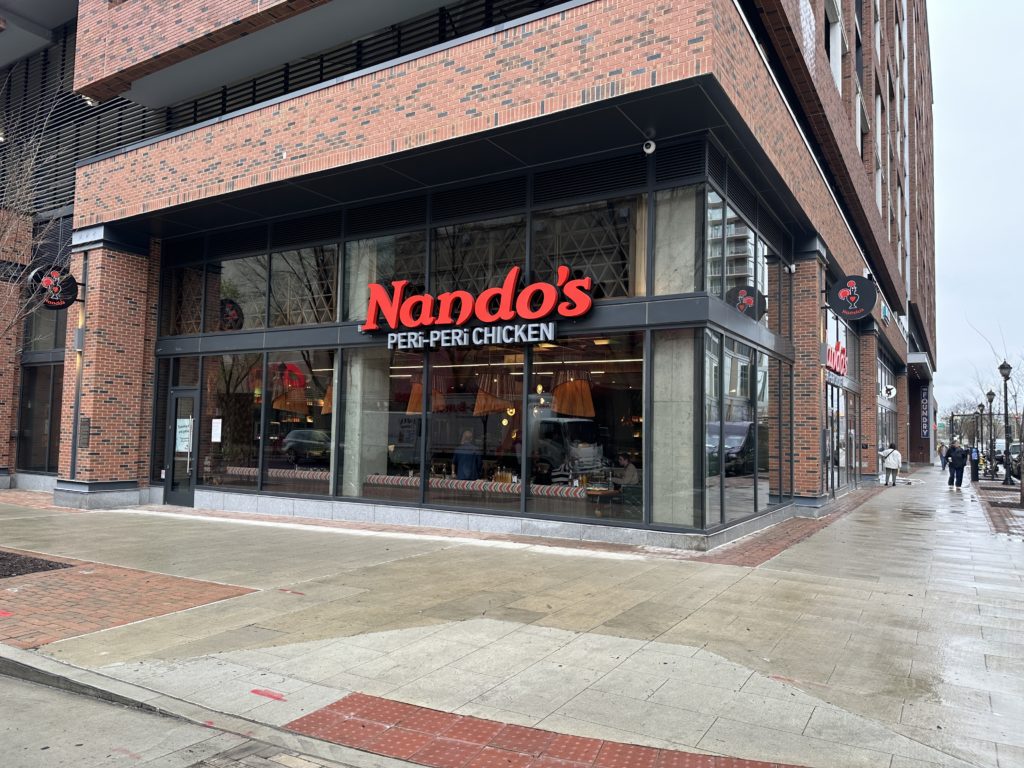 ALEXANDRIA, VA – Nando's PERi-PERi, the beloved South African restaurant brand recognized around the world for its spicy flame-grilled chicken, opens March 27 in the Foundry. Nando's operated for years on King Street in Old Town. Its new site is near Wegmans and AMC movie theater in the Hoffman Town Center.
Nando's is a South African chicken restaurant known for its signature flame-grilled spice. The local location features original African artwork, furniture, and light fixtures. The new location also has a spacious outdoor patio, convenient take-out service, and parking.
"We can't wait to bring our mouth-watering chicken back to Alexandria," said John Fisher, CEO of Nando's PERi-PERi. "PERi-PERi – or African Bird's Eye Chilli- is the heart and soul of the Nando's experience."
What makes the taste so unique? The chicken is marinated  for 24 hours, meaning the flavor goes to the bone. flavor goes right through to the bone. Then it is grillled over an open flame an open flame and basted with PERi-PERi sauce to each  customer's preffered amount of spice.
"That's what makes our chicken so addictive," Fisher added.
Nando's opened in 1987 in Johannesburg.  Since then, it expanded to 24 countries on five continents. The first location in the United States opened in DC 15 years ago. Now there are nearly 50 locations in the DMV and Chicago. One will open in Texas soon..
Dine at Nando's for Community Day, Saturday, April 22. That day, proceeds will be donated directly to the Alexandria City High School's Parent Teacher Student Association (PTSA)
"Come and grab a meal at Nando's, either dine-in or takeout, and help support our students," said Katy Matthews, President of the PTSA. "We thank Nando's for their generosity and welcome them back to the neighborhood!"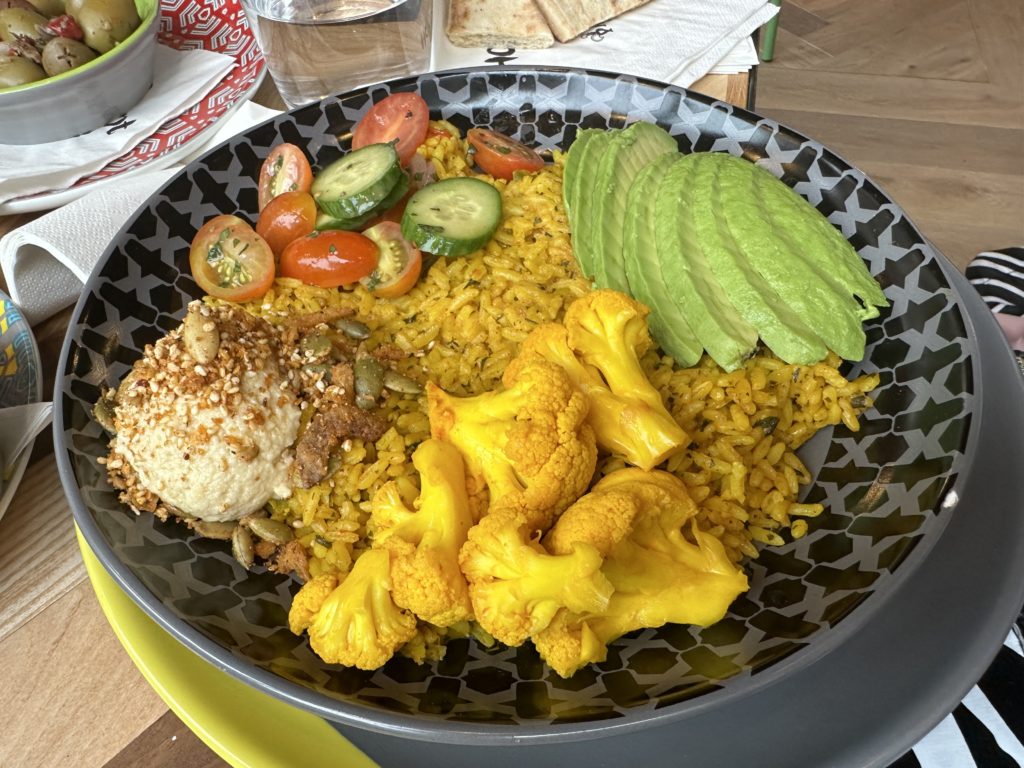 Nando's is located at 2462 Mandeville Lane. Hours are 10:30 a.m. to 10 p.m. Sunday through Thursday, and 10:30 a.m. to 11 p.m. Fridays and Saturdays. Take a look at their menu and order online HERE.
This report has been updated with the correct business hours.