THEATRE
Shout Sister Shout! is a Joyful, Scintillating, Knock-Your-Socks-Off Musical at Ford's Theatre
The Untold Story of Sister Rosetta Tharpe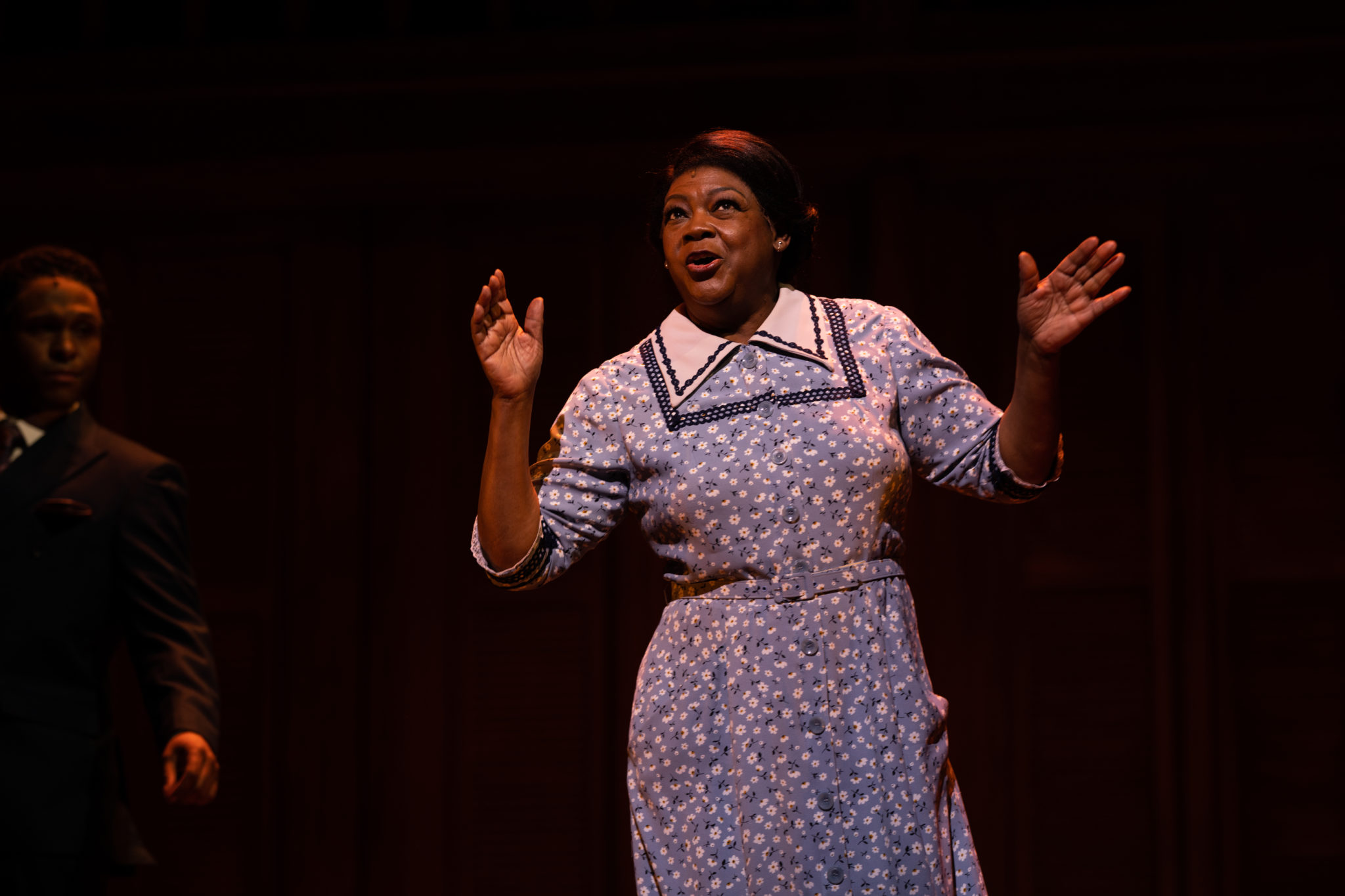 WASHINGTON, D.C. — Torn from the pages of Gayle F. Wald's book, "Shout, Sister, Shout! The Untold Story of Sister Rosetta Tharpe" comes Cheryl L. West's hot musical, by the same name, Shout Sister Shout! Note the slightly different punctuation. It's a story about the pioneer of rock and roll. Well known to modern day musicians like Elvis Presley, Chuck Berry, Aretha and The Rolling Stones, Tharpe's techniques were copied by many musicians, and she could play the piano and shred a guitar with the best of them. Her musical evolution from church-bred, come-to-Jesus gospel to jitterbug and rockabilly, to jazz, flat-out Black gospel and later pure R&B is mind-blowing.
When she finally broke free from her mother, Katie Bell (Carol Dennis from Broadway's The Color Purple), a strict, bible-thumping, Pentecostal preacher, and her abusive husband, Reverend Tharpe (Sinclair Mitchell), she went all the way to the top of the charts playing Carnegie Hall, New York's Cotton Club with Cab Calloway (Joseph Anthony Byrd), the iconic Apollo Theatre and sold-out concerts all over Europe. Little known fact: She played to a crowd of thousands of fans at DC's Griffith Stadium.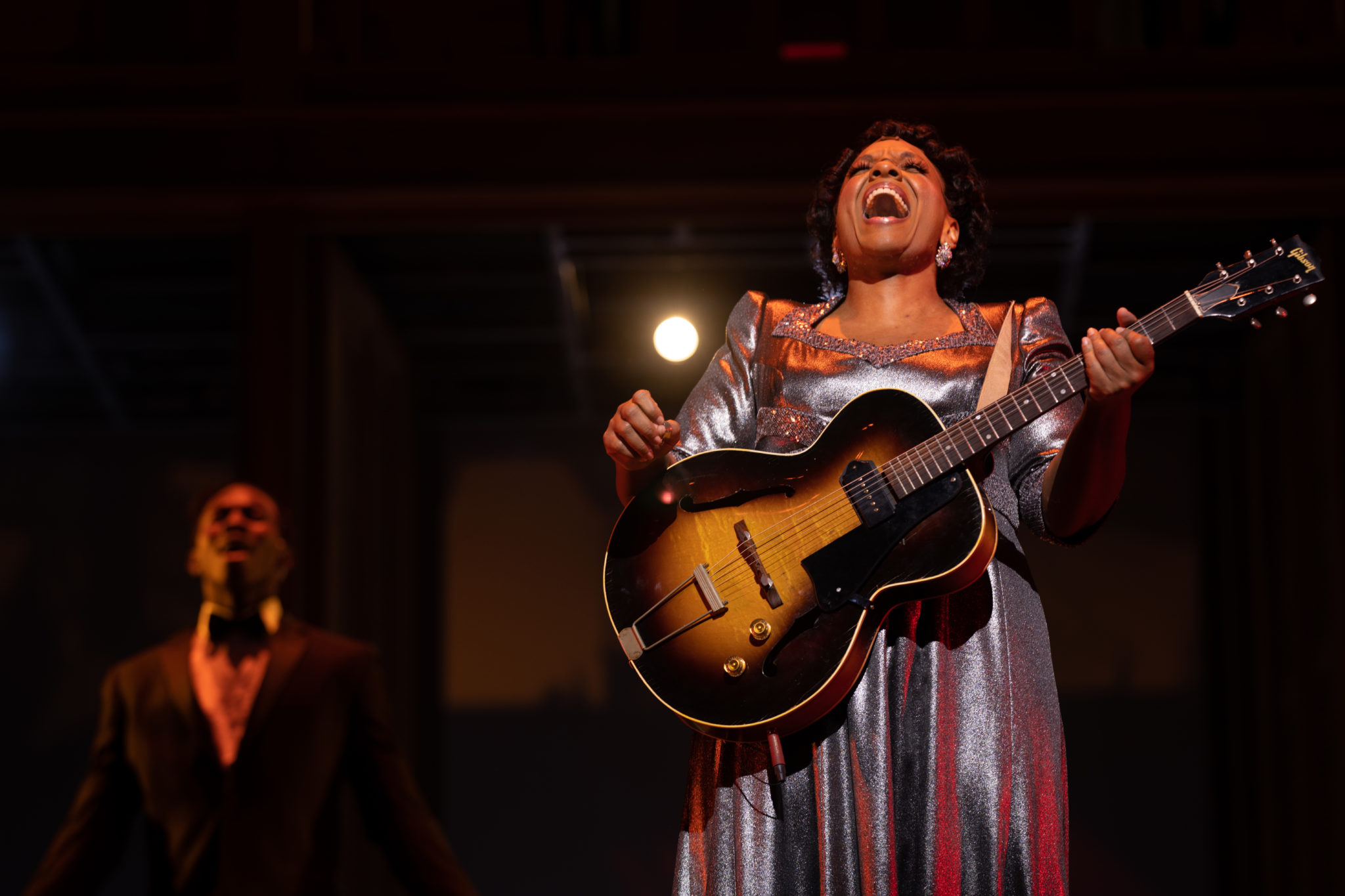 This is a huge show featuring a large ensemble of dancers and singers showcasing multiple period dance styles, 22 musical numbers ranging four decades and very enthusiastic audience participation. The music encompasses all the aforementioned styles adding back-up trios and harmonizing quartets and tells the story of the duo act she took on the road with her paramour, Marie Knight (Broadway star Felicia Boswell). As popular as she was, she was somehow left out of the pantheon of musical celebrities. Today, Sister Rosetta Tharpe is considered the "Godmother of Rock-and-Roll".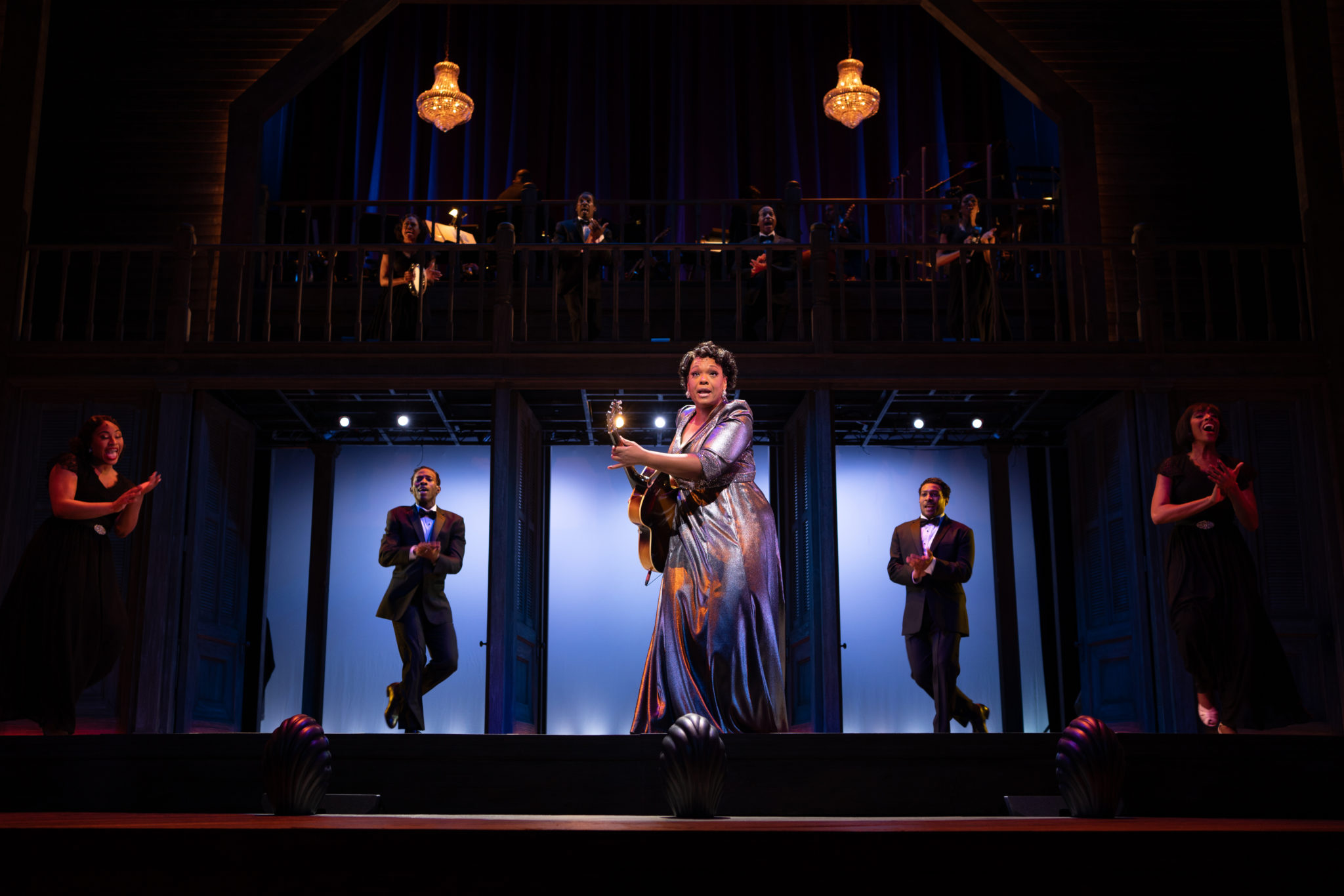 This is a joyful, scintillating, knock-your-socks-off musical with the added thrill of a crack cast and starring pitch-perfect Carrie Compere (Broadway's The Color Purple) as Rosetta Tharpe with Joseph Anthony Byrd as Reverend Tharpe; Joe Mallon as Richie/Tiny/Ensemble. Kelli Blackwell has a star turn as Mahalia Jackson, one of Tharpe's influences. Many in the company played in Grace: The Musical recently at Ford's Theatre. And you know how much I loved that one!
Highly recommended. Flat out fun!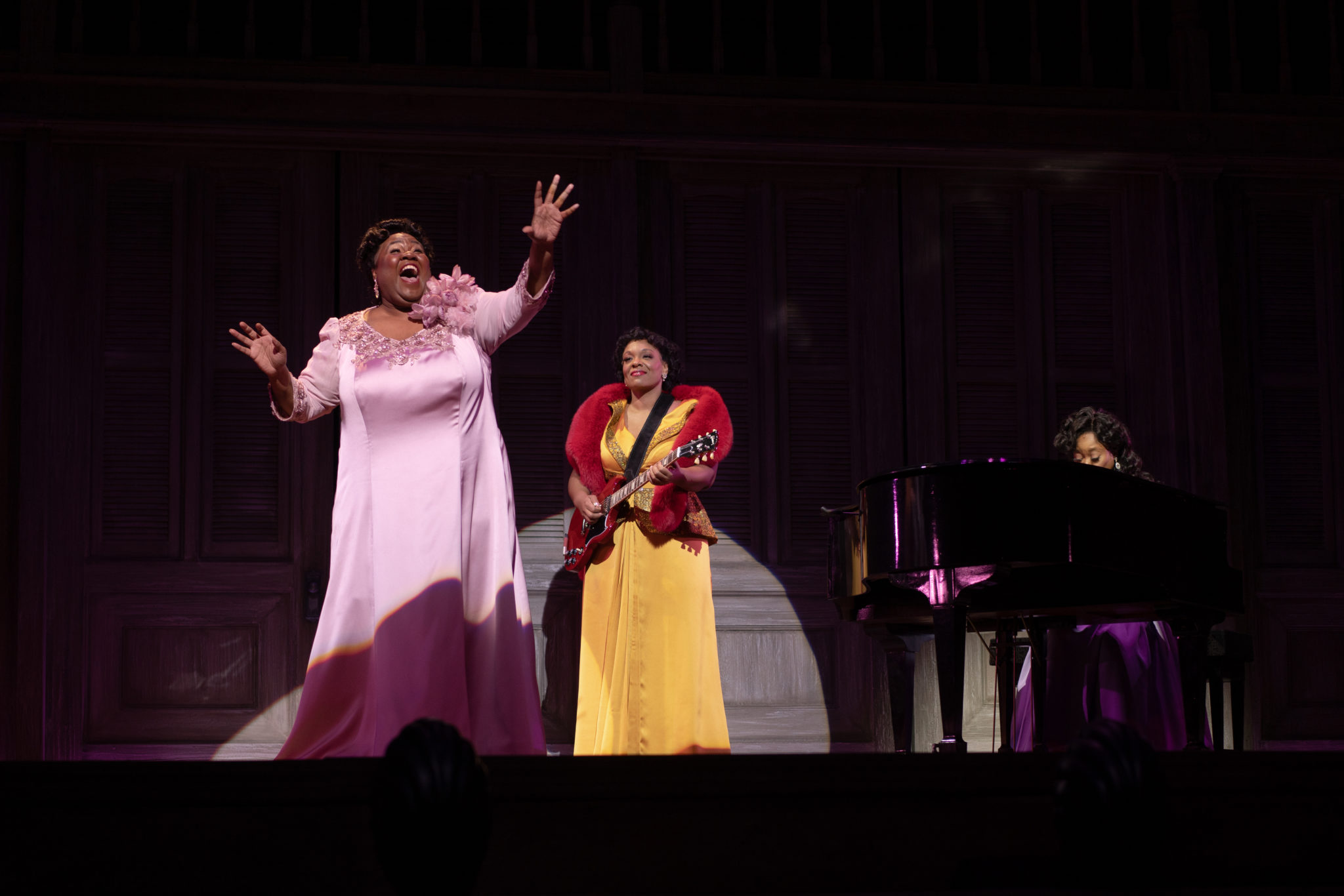 With Nia Savoy-Dock as Leeannie/Showgirl/Ensemble; David Rowen as Neckbone/Lucky Millinder/Ensemble; Jamal Antony Shuriah as Nicholas Brother/Little Richard/Ensemble; Jaran Muse as Nicholas Brother/Russell Morrison/Ensemble; Raquel Jennings as Showgirl/Usher Nurse/Ensemble; Jalisa Williams as Showgirl/Ensemble; and Keenan McCarter as Dizzy Gillespie/Ensemble.
Directed by Kenneth L. Roberson; Choreographer William Carlos Angulo; Scenic Design by Tim Mackabee; Costume Design by Alejo Vietti; Orchestrator and Arranger Joseph Joubert.
Through May 13th at Ford's Theatre, 511 10th Street, NW, Washington, DC 20004. For tickets and information visit www.Fords.org or call the box office at 202 347-4833.
For More Theatre Reviews in the DMV, Click Here.