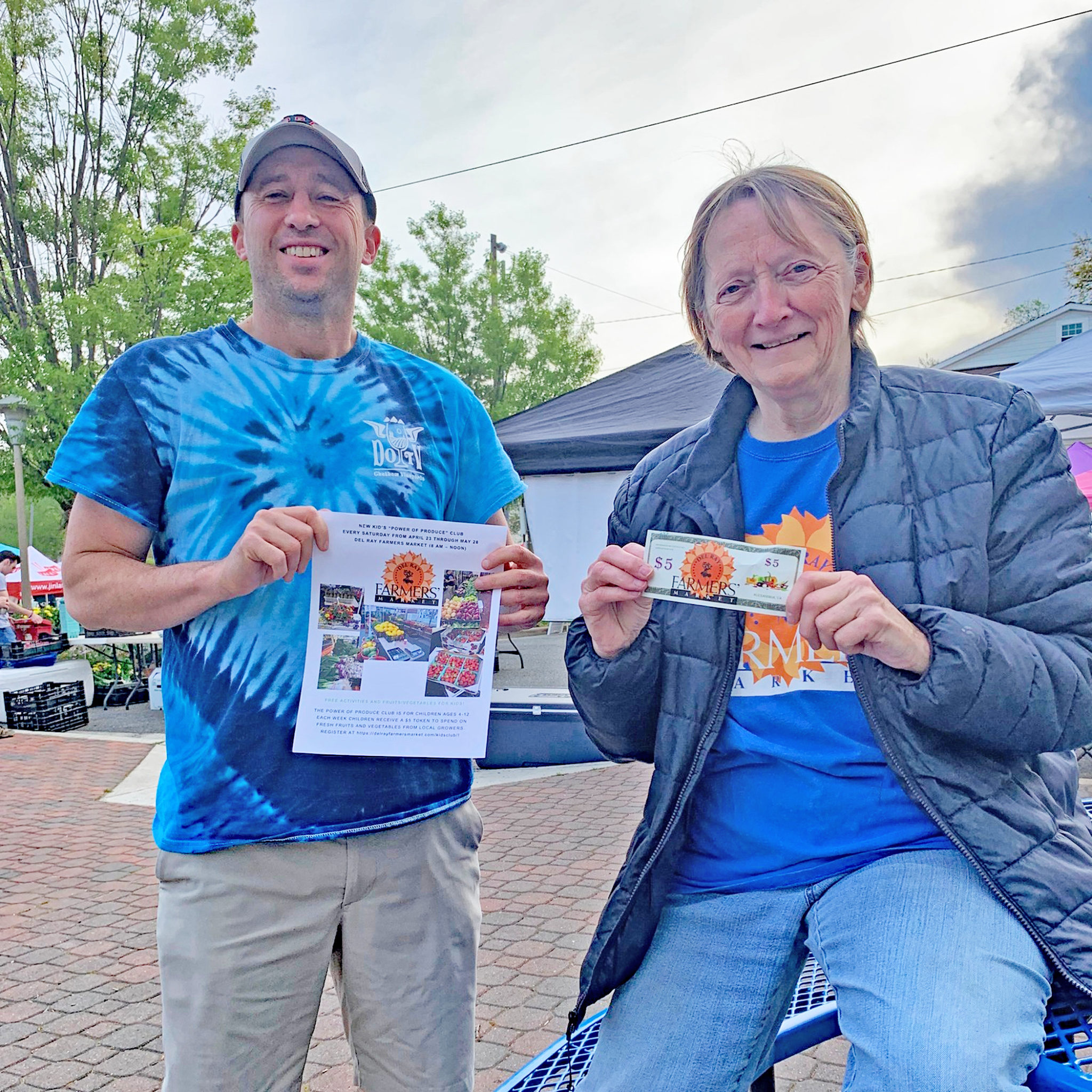 Alexandria, VA – The Del Ray Farmers' Market will offer a free children's program, the Power of Produce (POP) Kids' Club for the second consecutive year. The POP Club connects children with local farmers to teach them about nutrition, food, farming, and community.
"We are thrilled to bring this innovative program back to the market," said Del Ray Farmers' Market founder and manager Pat Miller. "Engaging and connecting with children is one of the top priorities of our market."
The POP Club is free and open to children ages 4-12. On the third Saturday of April through September, children can stop by the POP Kids' Club tent on Oxford Avenue between 8 am and noon to participate in an enrichment activity. After completing the activity, children will receive a $5 voucher from the Del Ray Farmers' Market that can be used to purchase fresh, local fruits and vegetables. Free registration is available at delrayfarmersmarket.com/kidsclub-2023.
"The POP Club will make the Del Ray Farmers' Market a special place for kids in our community. It can educate and empower them with healthy food purchasing decisions," said POP Club organizer Jeff O'Hara, a Del Ray resident and farmers' market volunteer. The program is one of a handful of kids' clubs at farmers' markets across the state and the only one in the Washington, DC, area.
The upcoming sessions:
April 15: Salsa scavenger hunt
May 20: Organized tours of the market
June 17: Veggie taste test
July 15: Find the market mascot (sunflowers) hidden in the market
August 19: Vendor thank you cards
September 16: Pumpkin painting
Named one of the best farmers' markets in the state, the Del Ray Farmers' Market was founded by Pat Miller in 1994 and features fruits and vegetables, meat, poultry, fish, eggs, cheeses, bread, fresh pasta, baked goods, cut flowers, and more. In 2023, the Del Ray Farmers' Market received the Heart of Del Ray, an annual award given to the business or organization that best represents the heart of the Del Ray community.
The year-round market takes place every Saturday from 8 am to 12 pm at The Pat Miller Neighborhood Square, located at Oxford and Mount Vernon Avenue in the Del Ray neighborhood of Alexandria. For more information, visit delrayfarmersmarket.com.
ICYMI: Explore The Abundance of Dining Options at Bradlee in Alexandria