Foodie Newz
Foody Newz To Look Forward to In Alexandria This April 2023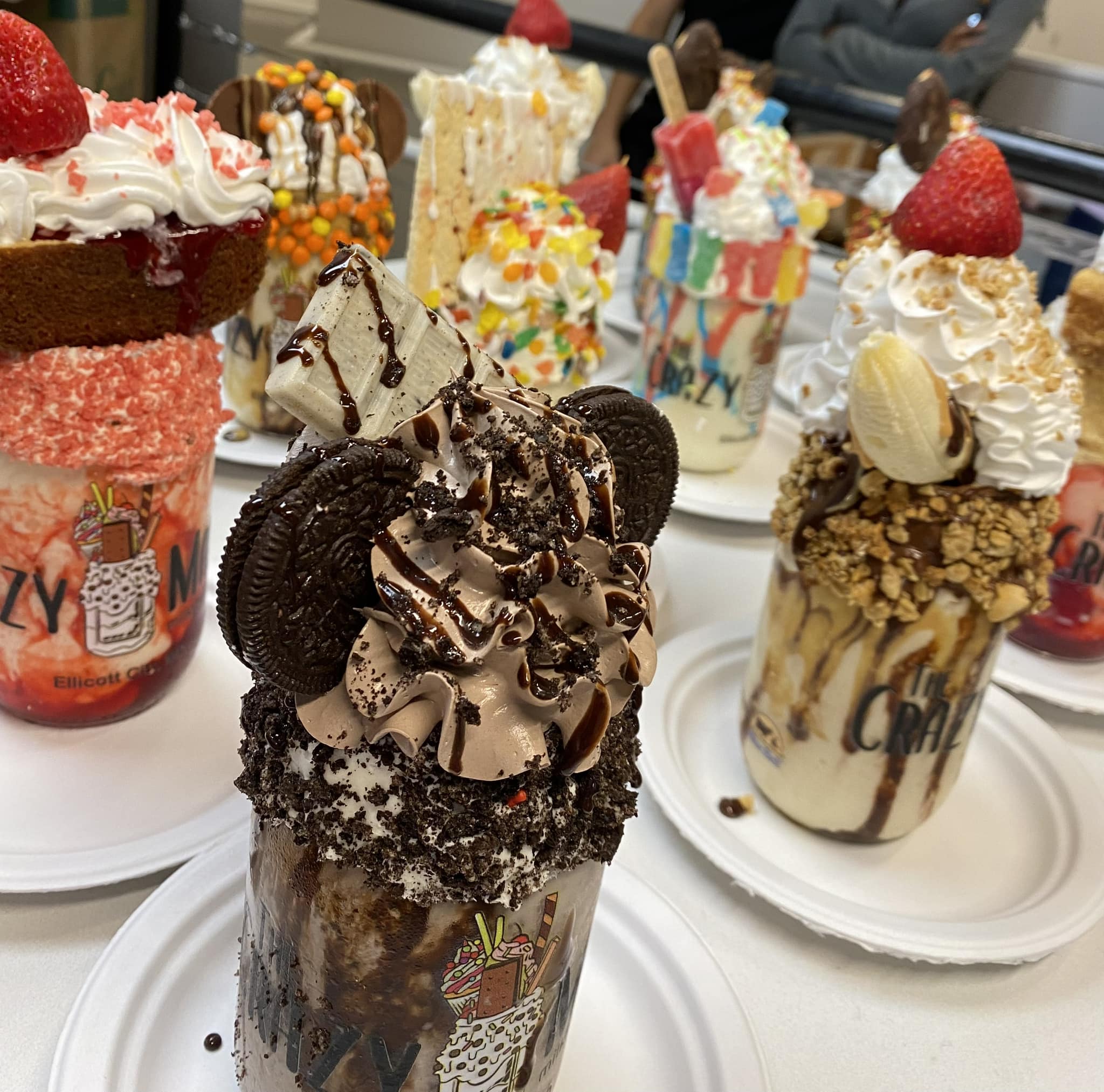 Alexandria, VA – It seems like there is a stream of never-ending changes to the food scene in Alexandria. Some are exciting, some are a little sad. Favorite restaurants close as new restaurants take their place. Trends come and go, but, one thing is certain, there are always dynamic and exciting food and drink opportunities in and around Alexandria.
Coming soon!
The Crazy Mason Milkshake Bar, announced they will be opening at 716 King St. in the former home of the Big Kahuna. This is will be their 10th location. According to the local owners, Erin and Robert Studer, "We wanted to bring our crazy treats to the DC metro area, and Old Town Alexandria is one of our favorite places. The Crazy Mason Milkshake bar offers all kinds of unique milkshakes and sundaes served in a custom designed keepsake mason jar. They also offer two dairy free options for nondairy users. The shop is expected to open this summer.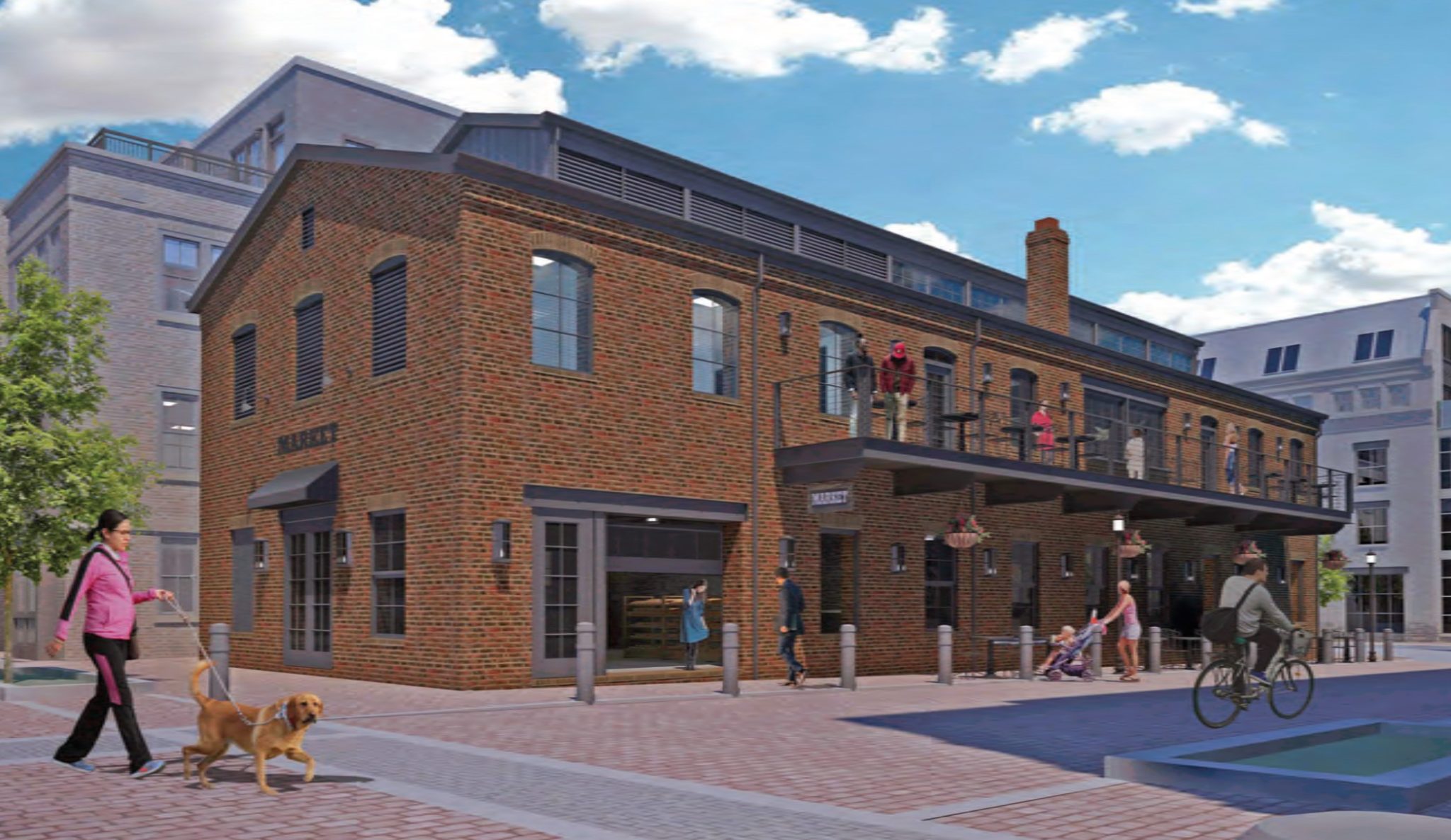 Local developer Murray Bonitt, with Noe Landini, aim to preserve and transform one of Alexandria's last remaining waterfront warehouses, located at 10 Duke Street on the Old Town waterfront. Landini, a well-known restaurateur in Alexandria is planning to open a market/tavern/event space concept called Cooper Mill, a nod to the former mill on the site which fabricated barrels for the Alexandria Flour Company. The current plans for the two-story 6,400 square-foot warehouse building will house a small upscale market at the rear of the building, with a casual tavern on the first floor, and a 3,200 private event space upstairs. The market will feature grab-n-go breakfast foods and coffee, sandwiches, soups, prepared foods, fresh breads, and baked goods from Landini's various locations and beer, wine, and other market items. The tavern will have a relaxed casual vibe built with repurposed materials from the building to create a warm rustic, yet urban feel.  The special event space upstairs will be the crown jewel of the building, Bonitt says, with lots of light, exposed brick, balconies with views of the park and river, repurposed roof trusses and flooring, with the ability to host events up to 120 people.
Noe Landini of Junction Bakery & Bistro,1508 Mt. Vernon Ave., is requesting the city to approve a SUP to increase the outdoor seating from 8 to 40 on the north side of the building. In addition, the interior is being renovated. There will be seating for 28 and a 20-seat bar. And I know I don't usually mention menu changes but I had to share this. Taco Bell is adding some old/some new items to their menus. The Bacon Club Chalupa is back for a short time. It's basically a Mexican style club sandwich with chicken, bacon, avocado ranch sauce, shredded lettuce, diced tomatoes, and a three cheese blend–in a warm, fried chalupa shell.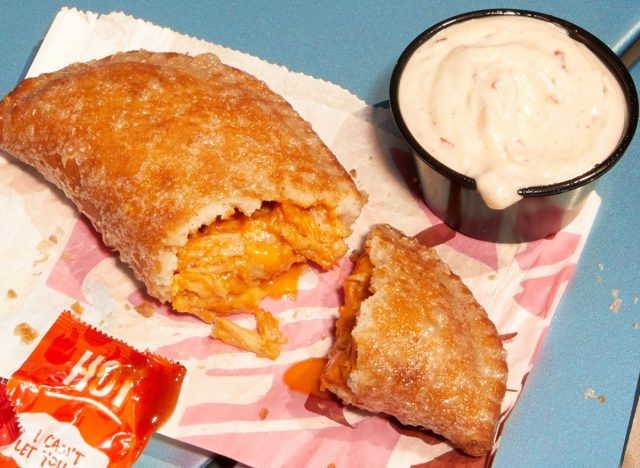 Bringing support to our schools.
If you read Bitez, you know that Nando's opened at 2462 Mandeville Lane on March 27. The new Nando's is holding a Community Day with Alexandria City High School on Saturday April 22.
Buy a meal at Nando's and all proceeds will be donated to student activities at nearby Alexandria City High School. Throughout the day, proceeds (minus tax and alcohol sales) will be donated directly to the school's Parent Teacher Student Association (PTSA). "Come and grab a meal at Nando's, either dine-in or takeout, and help support our students," said Katy Matthews, President of the Alexandria City High School PTSA. "We thank Nando's for their generosity and welcome them back to the neighborhood!"
Goodbye and Hello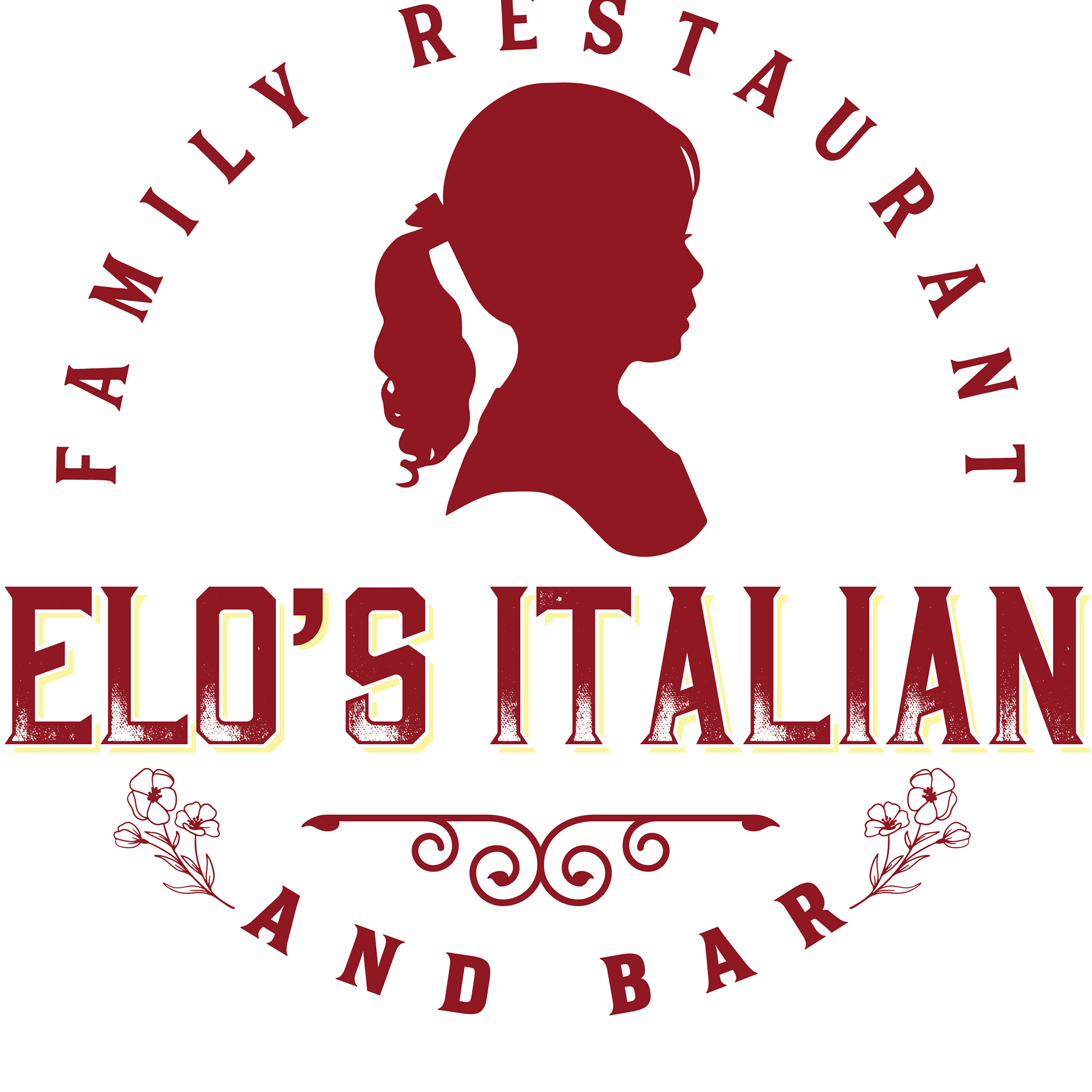 Elo's Italian, launched as a pop-up in 2021 in the former Live Oak/Monroe's space at 1603 Commonwealth Ave., closed on March 31. Owners Jeremy Barber and Chef Justus Frank posted on social media, saying in part, "It has been our privilege to serve you and your families in this location for the last seven years. The Del Ray community has embraced us and our multiple concepts and for that we are truly grateful." They are turning their attention to a beer garden concept, Mill St. Draft Garden in Occoquan. They may also reopen Elo's in the Springfield/Burke area in the future. The Garden in Del Ray will remain open.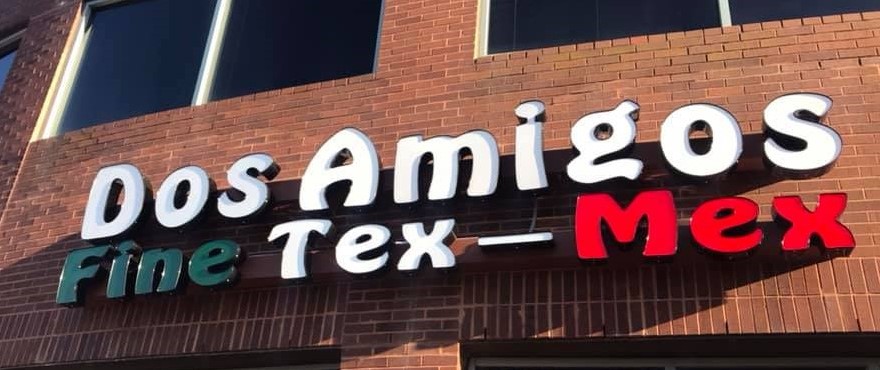 The space is becoming Dos Hermanos. Dos Hermanos is the reincarnation of Dos Amigos in Springfield according to their Facebook page. They will be providing the same Tex-Mex menu at their new location. Dos Amigos has a location at 535 E. Braddock Road by the Braddock Metro. There is no word yet as to whether that location will remain open.
Ikea is coming to the Pentagon Centre, 1201 S. Hayes. This giant home furnishings store is opening a small 'plan & order' location. I mention it here just to let you know you will not be able to get their meatballs.  Opening is scheduled for this summer.
Memories are made of this…
Are you a fan of Dole Whip from Disney World, the Dole Pineapple Plantation on Oahu, or Disneyland? If you aren't familiar with this yummy treat, it is a dairy-free soft serve ice cream flavored with pineapple, cherry, mango, raspberry, and lime. The pineapple, mango, and strawberries are coming to local food stores in the near future. There is no set date or a list of locations yet but we can hope we are included in the roll-out.
So many choices in FoxChase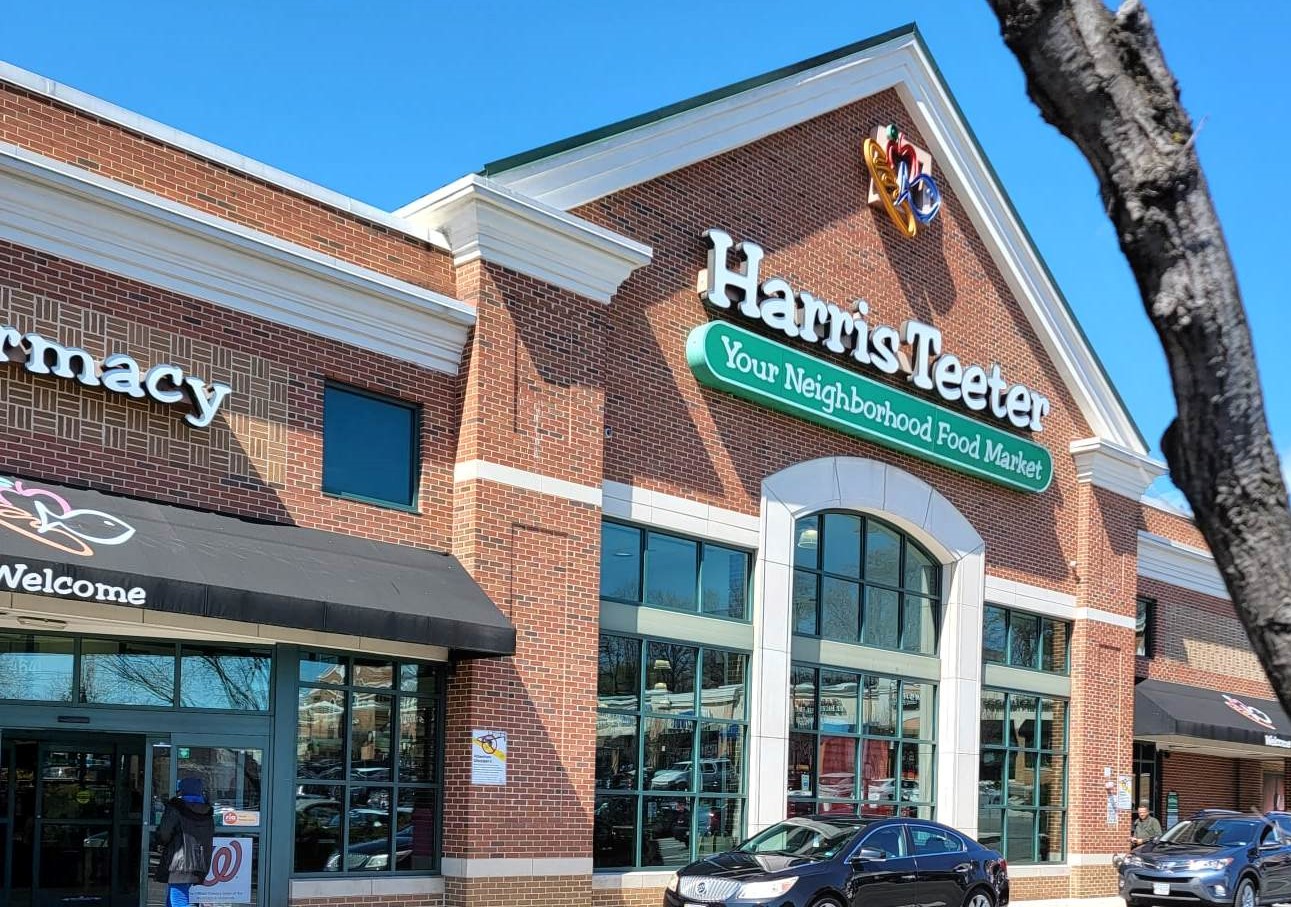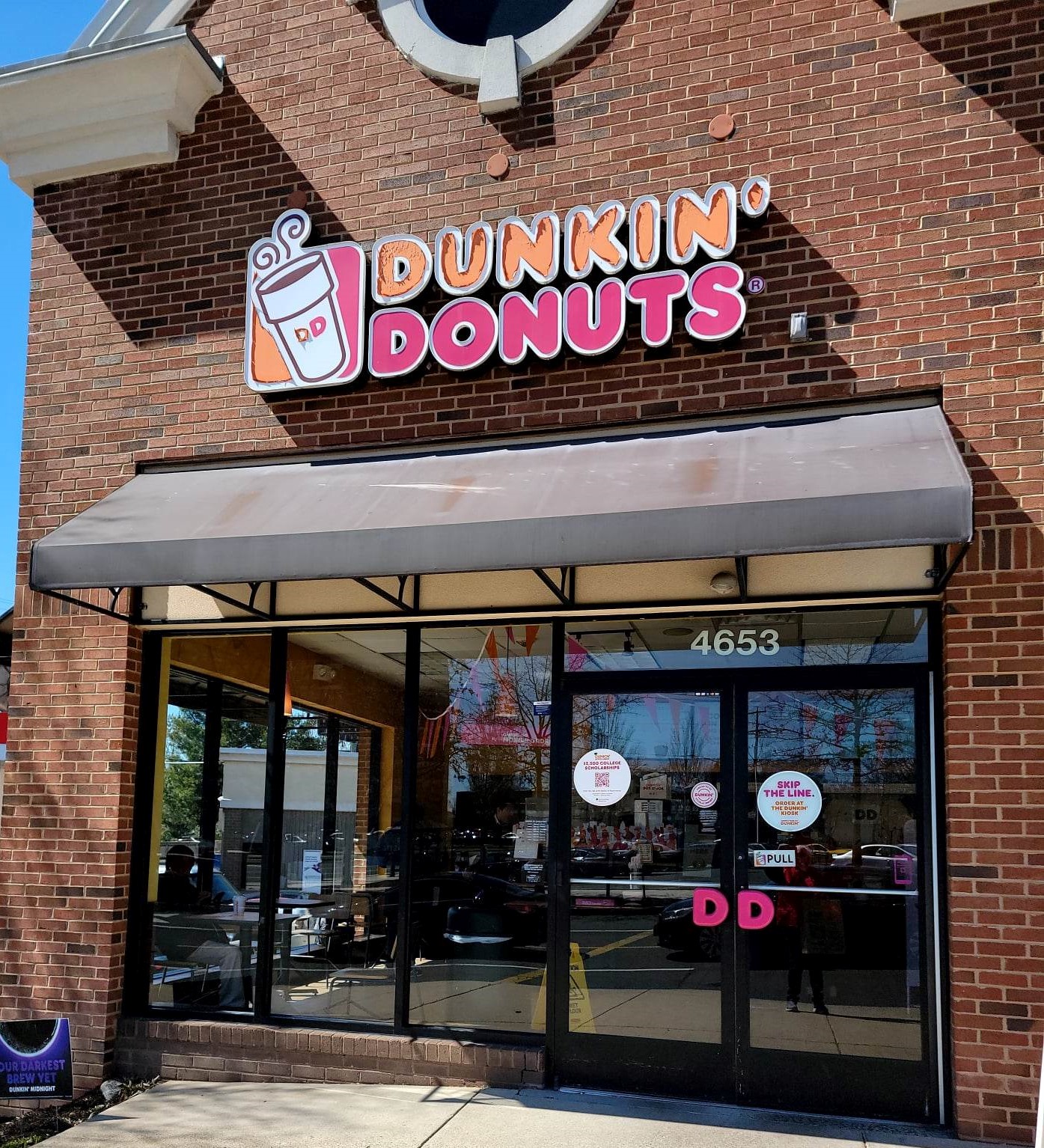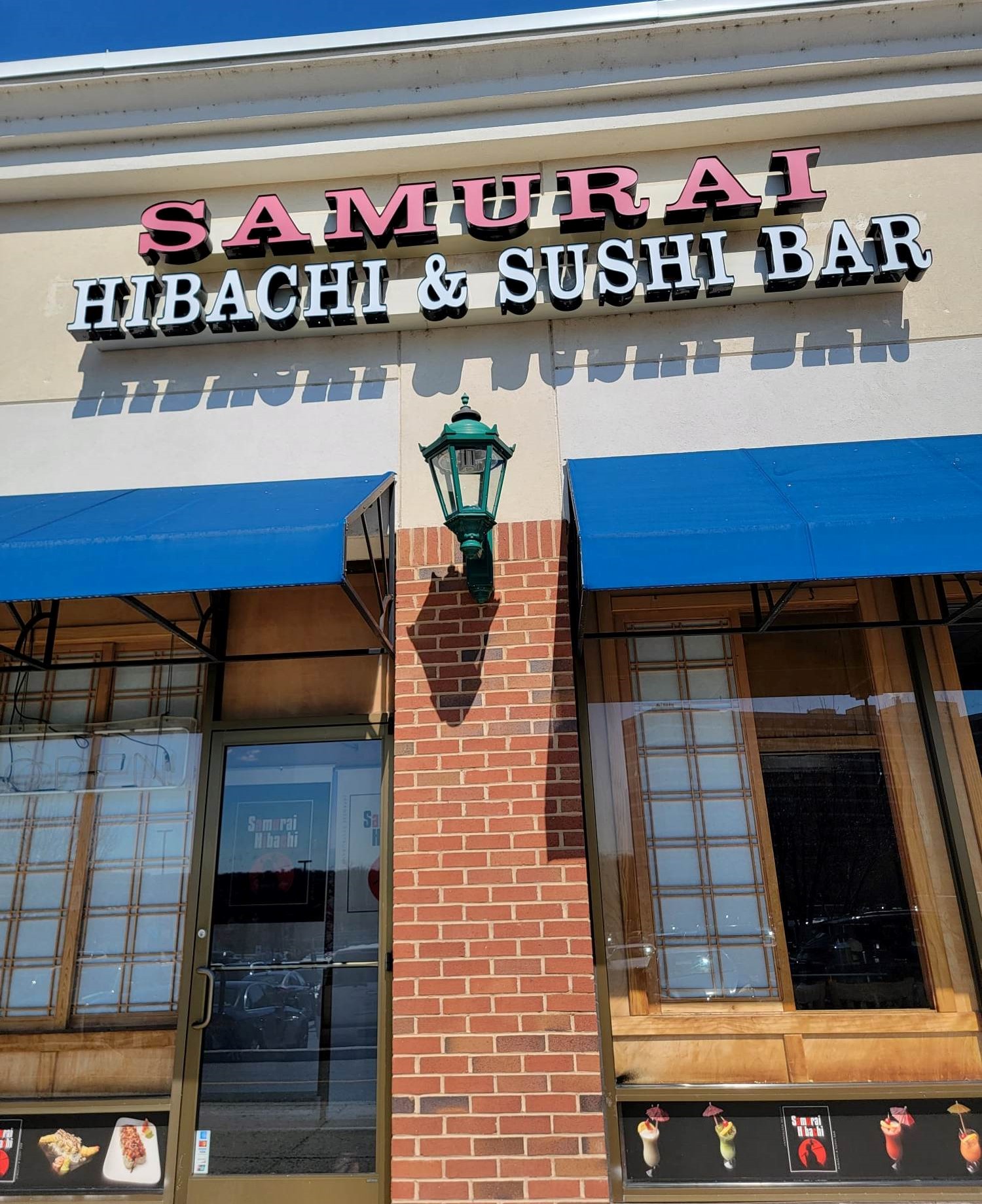 For those of you who read this column regularly, you know I have been looking at food-dense locations around town. This time, I headed to the Shoppes at Foxchase, a local fixture in the West End on Duke St. Some may remember the shopping center had a Magruder's, a dinner theatre, and an X-rated movie theater. Nowadays, those shops are gone, replaced with some new choices. Everyone in the family can find a meal that will fit what they want. Pull into the parking lot on the west end of Duke. Park and enjoy the great coffee and assorted sweets and goodies offered by Dunkin' Donuts. It's a good first stop since people say you should never grocery shop when hungry. Next stop is the former site of Magruders, a local family-owned chain of supermarkets.  Harris Teeter opened one of their biggest stores in the area and featured lots of new and interesting items in the neighborhood. It's a great place to get beautiful produce, fresh meat and fish, bakery items, and a wide variety of other goods. Samurai Hibachi & Sushi features teppanyaki Japanese cooking. Pull up to one of the big grill tables and dine on an assortment of meat and seafood prepared right in front of you by skilled chefs. Their knife work provides dinner theatre theatrics to make you meal memorable.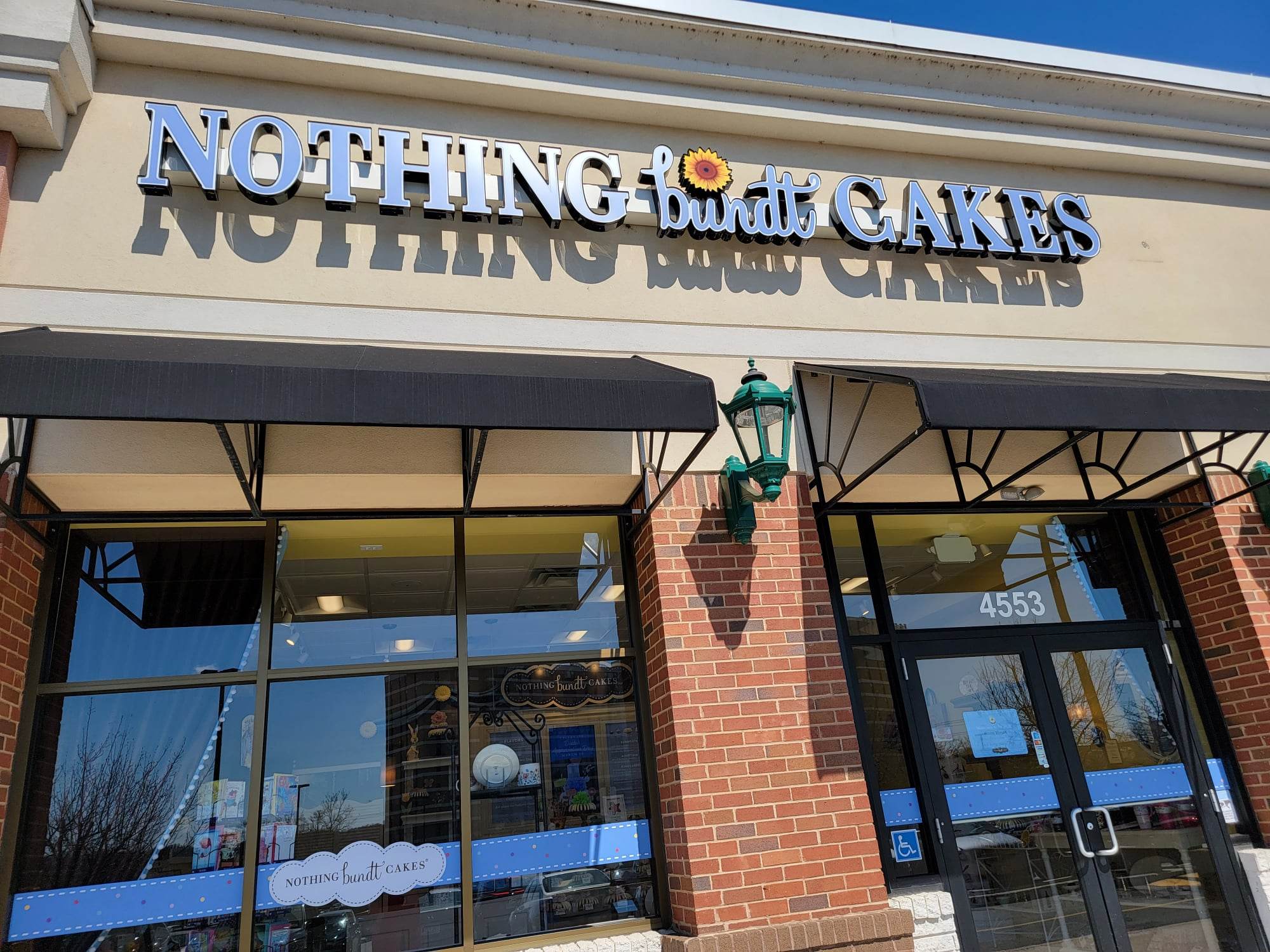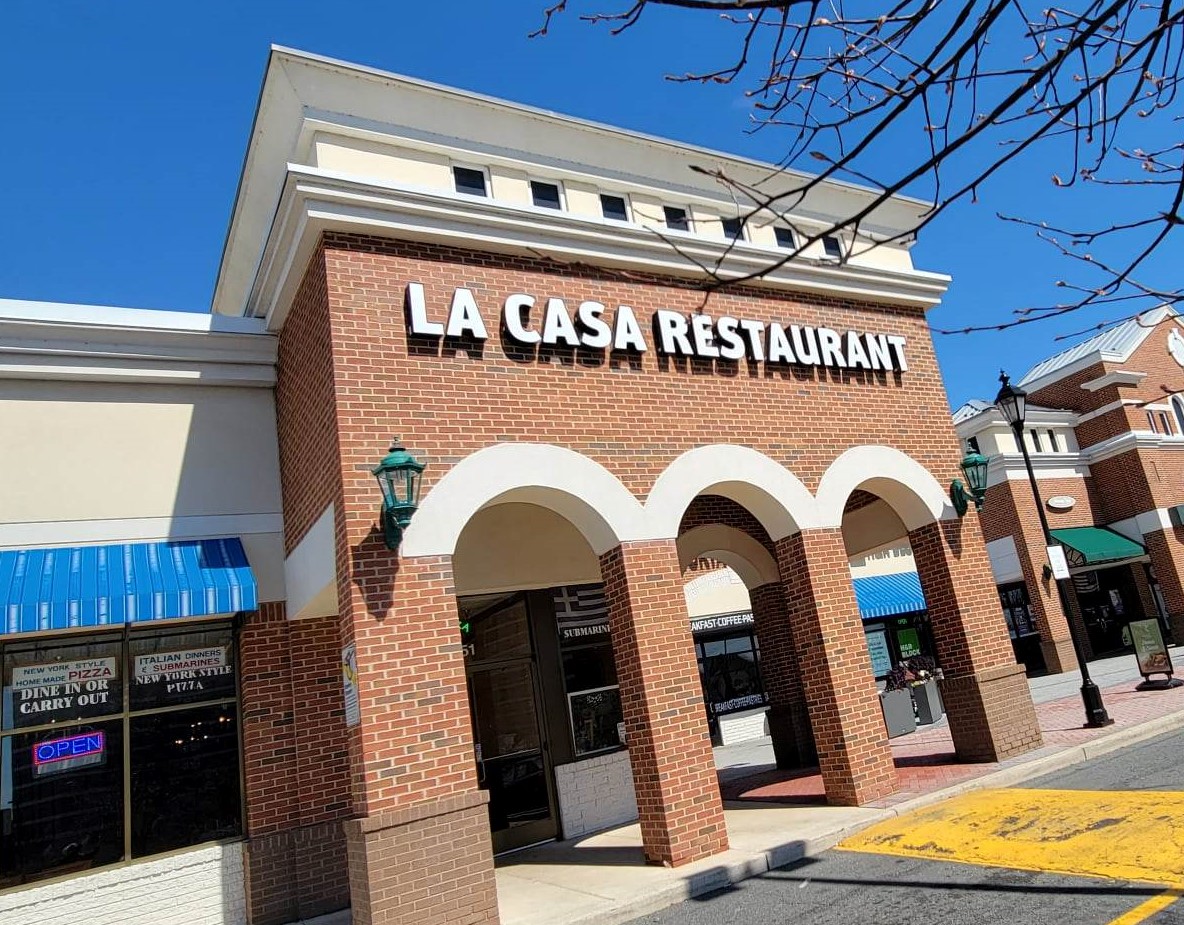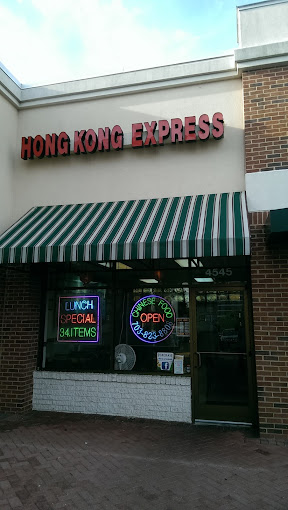 If you've got dinner planned, stop by Nothing Bundt Cakes. This wonderful bakery carries so many varieties and sizes of bundt cakes, there's something for everyone. My favorite is the Red Velvet and I manage to control myself by only getting a bundlet, an individual, personal-sized cake with cream cheese frosting. You can purchase an assortment so you can try multiples flavors. Bundt cakes come in 8", 20', and tiered decorated bundt cakes that can feed approximately 26. La Casa offers an assortment of Greek and Italian food in a comfortable and casual atmosphere. The menu offers salads, pizzas, pastas, submarines, pitas and more. With vegetarian and kids' offerings, it's a good choice for family dinner. Mom and Dad can unwind with a drink while not having to worry what to cook for dinner. Prefer Chinese to pizza? Stop in at Hong Kong Express. The menu is not limited to just Hong Kong style dishes. You can find a variety of dishes ranging from Crispy Walnut to Szechuan Chicken.  You can make a meal on their beef egg rolls, spicy wonton, pork dumplings, and shrimp toast. If you happen to be passing by the Shoppes around breakfast or lunch time, stop in to the Cortado Café. The owners are a delight and so is the food. It's such a great alternative to that 'other' coffee shop. Order a coffee and a pastry from their ever-changing assortment and relax. Or, order an avocado toast comes topped with a poached egg or a tuna Niçoise salad. Vegetarians can enjoy the veggie melt panini.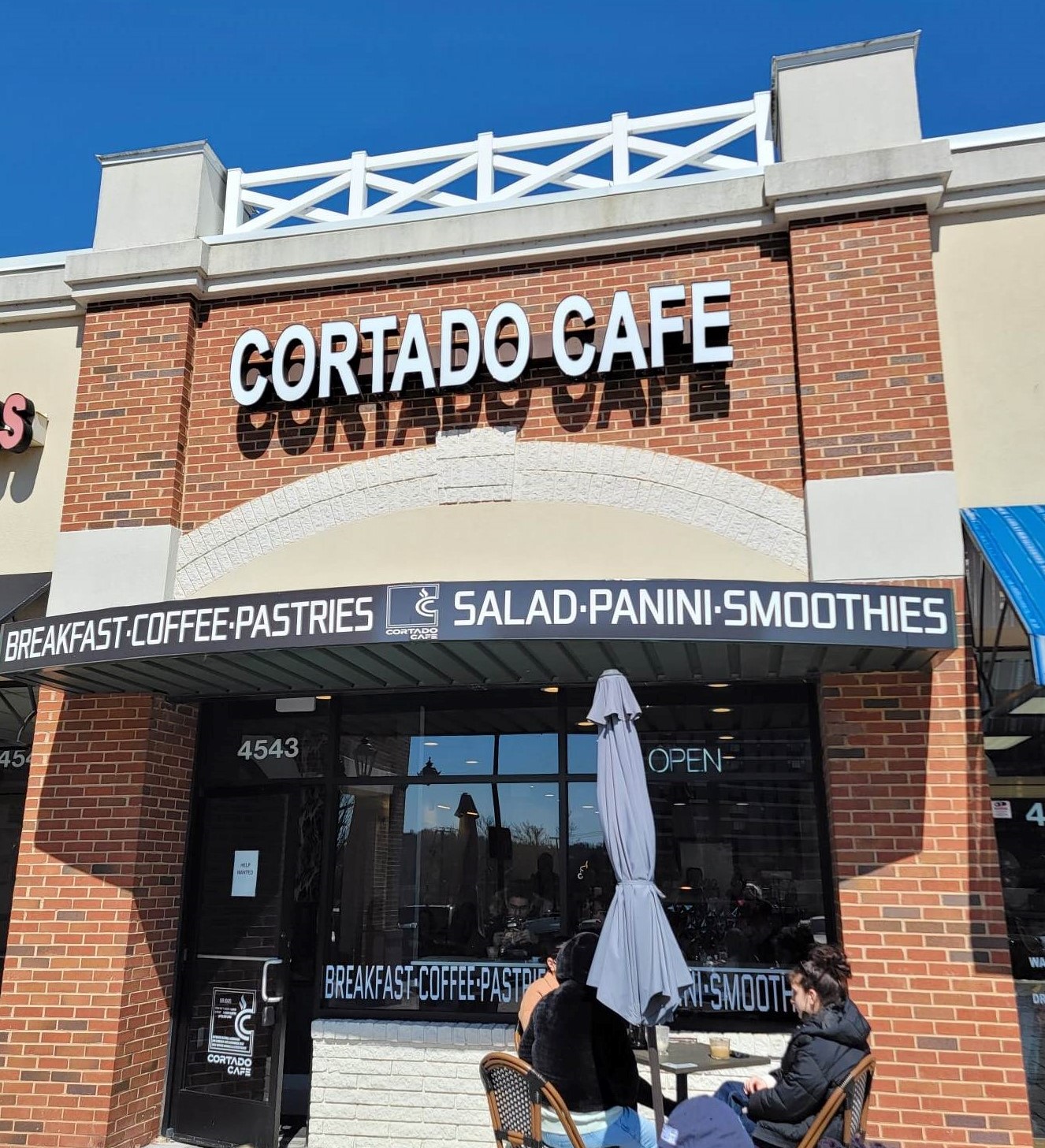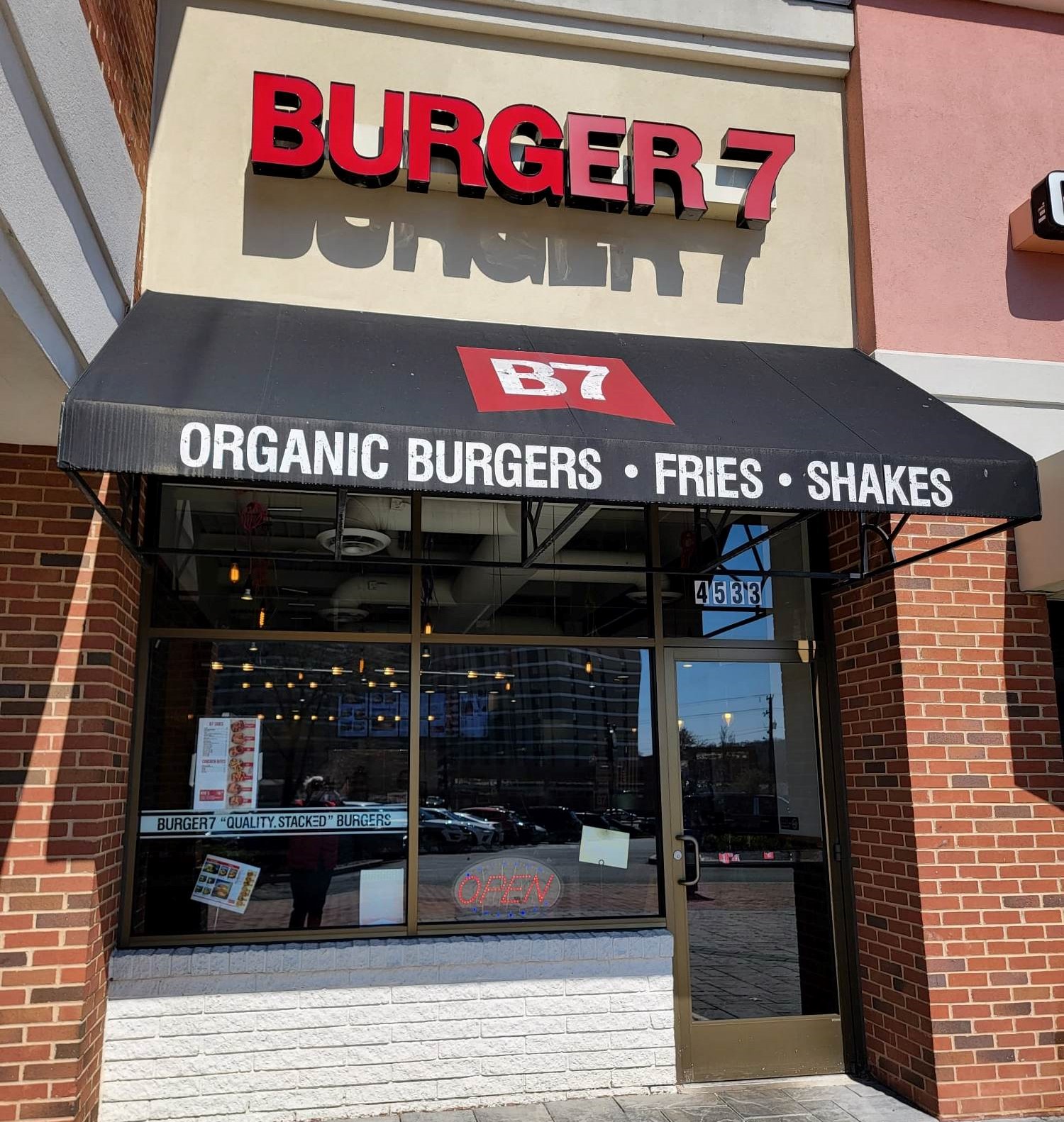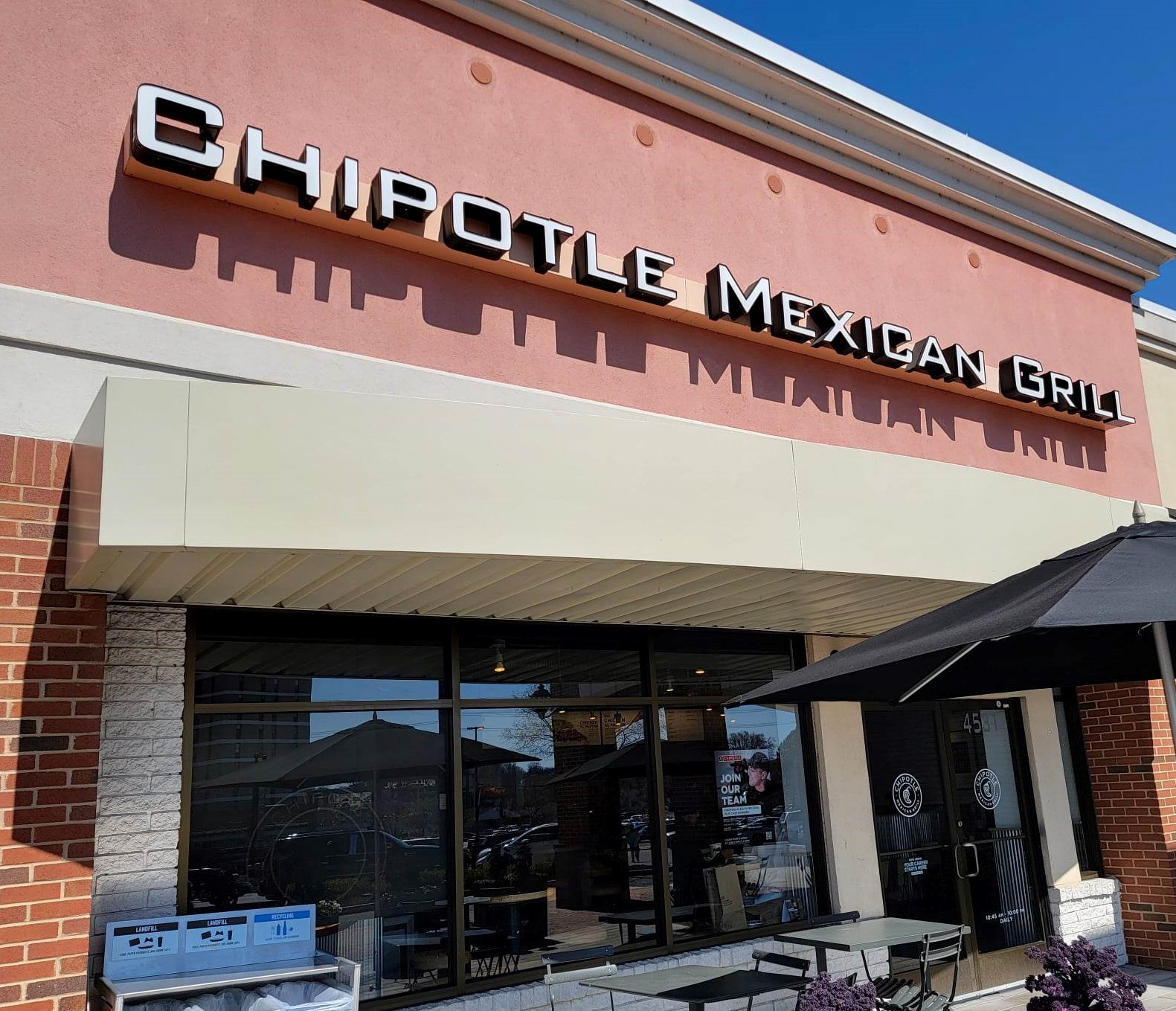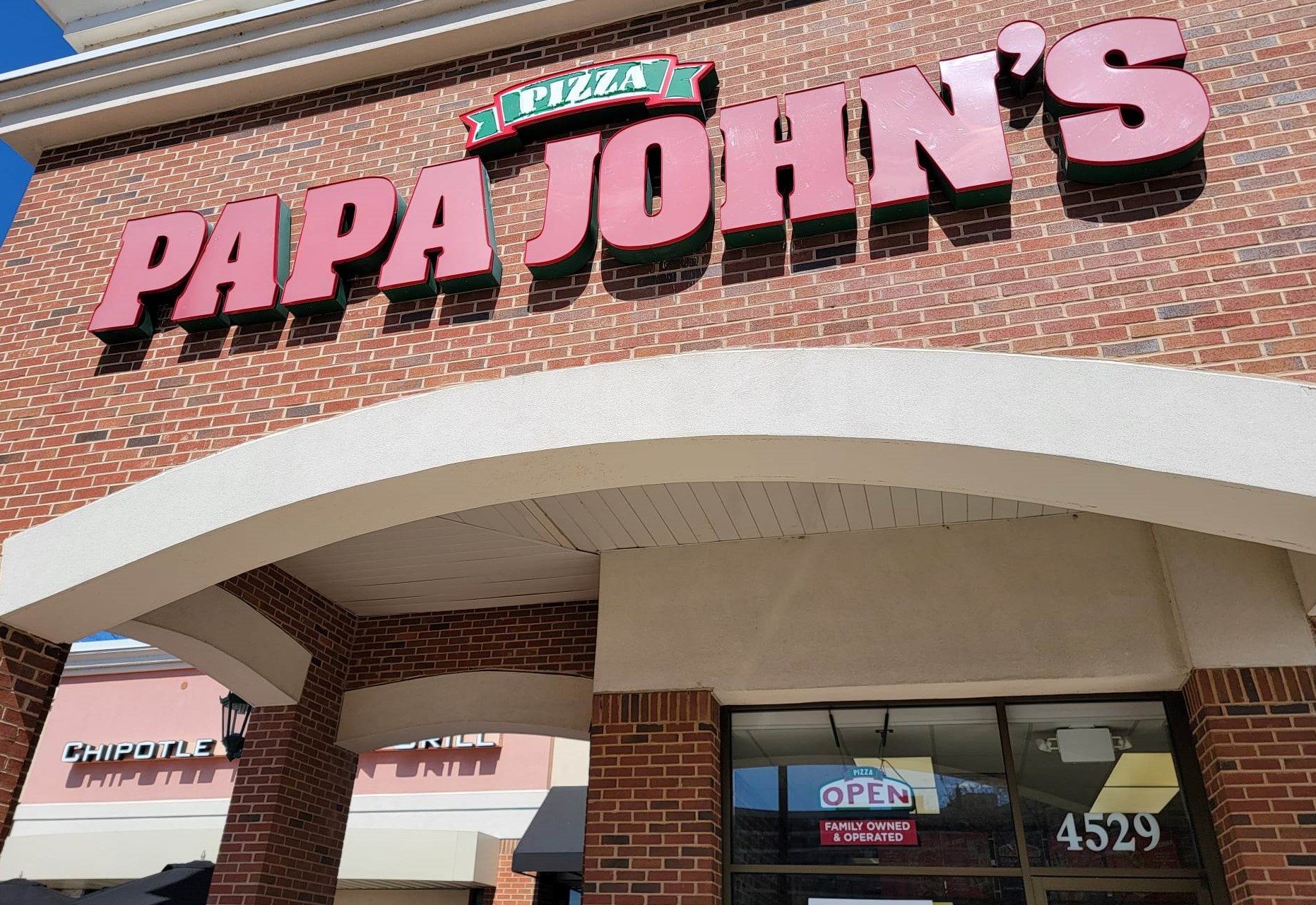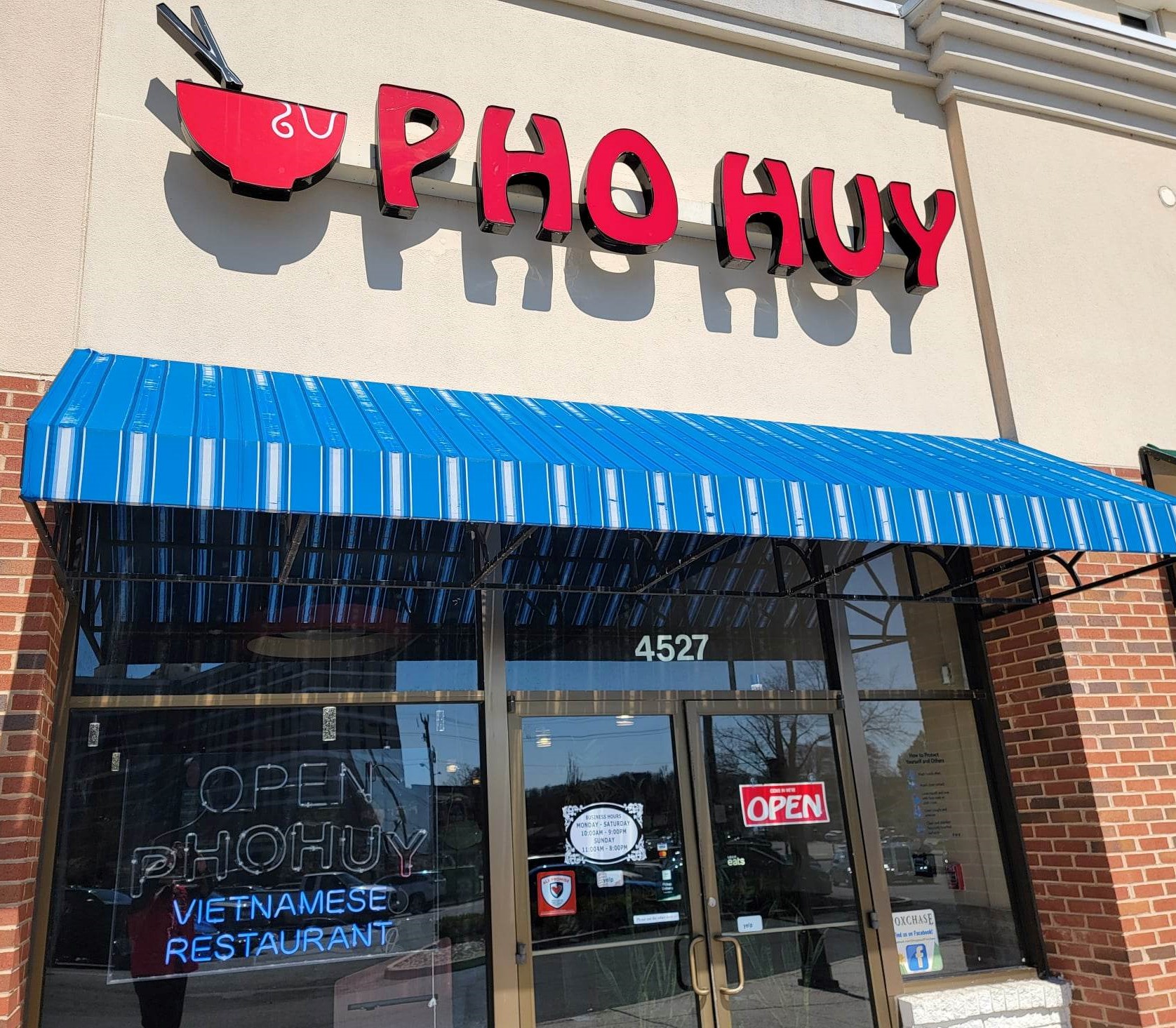 Burger 7 offers an assortment of burgers from the B7 with two beef patties, lettuce, tomato, pickles, American cheese, and B7 sauce to the Halloumi with halloumi cheese, avocado, lettuce, tomatoes, and onion jam. You can also pick chicken sandwiches, hot dog, B7 Melt, sliders, and one of my favorites, the Napkin Zone Fries made with Fries topped with chili, caramelized onion, and B7 sauce. Chipotle offers its usual assortment of bowls and burritos. It's always a dependable choice for a meal. Also dependable is Papa John's. Like all Papa John's, there are plenty of choices to customize your meal. If you want something a little different from Chinese or Japanese, stop in to Pho Huy. This little shop offers a variety of delicious Vietnamese soups including chicken, shrimp, or beef pho, and other noodle soups. There are banh mi, a marriage of Vietnamese flavors and French influences. The menu includes an assortment of appetizers, salads, rice noodles, and vermicelli. If you've never tried Vietnamese iced coffee, order one here and revel in the rich flavors. Last but not least on the Shoppes menu is the local chain, CAVA Mezze Grill. CAVA calls themselves "Your neighborhood Greek Hangout." The menu features a variety of Greek and Mediterranean dips, salads, veggies, meats, and cheeses. There lots of lamb, seafood, and chicken choices on the main menu too. Your order is freshly made.
Do you have an interesting tidbit to share with the Foodie Newz and want to see your name in print? Contact me at [email protected]
ICYMI: Chicken and Spice Returning to Alexandria: Nando's Opening March 27