Mount Vernon Matters
The River Farm Spring Market Is April 14-15
Calling all garden lovers to save the date!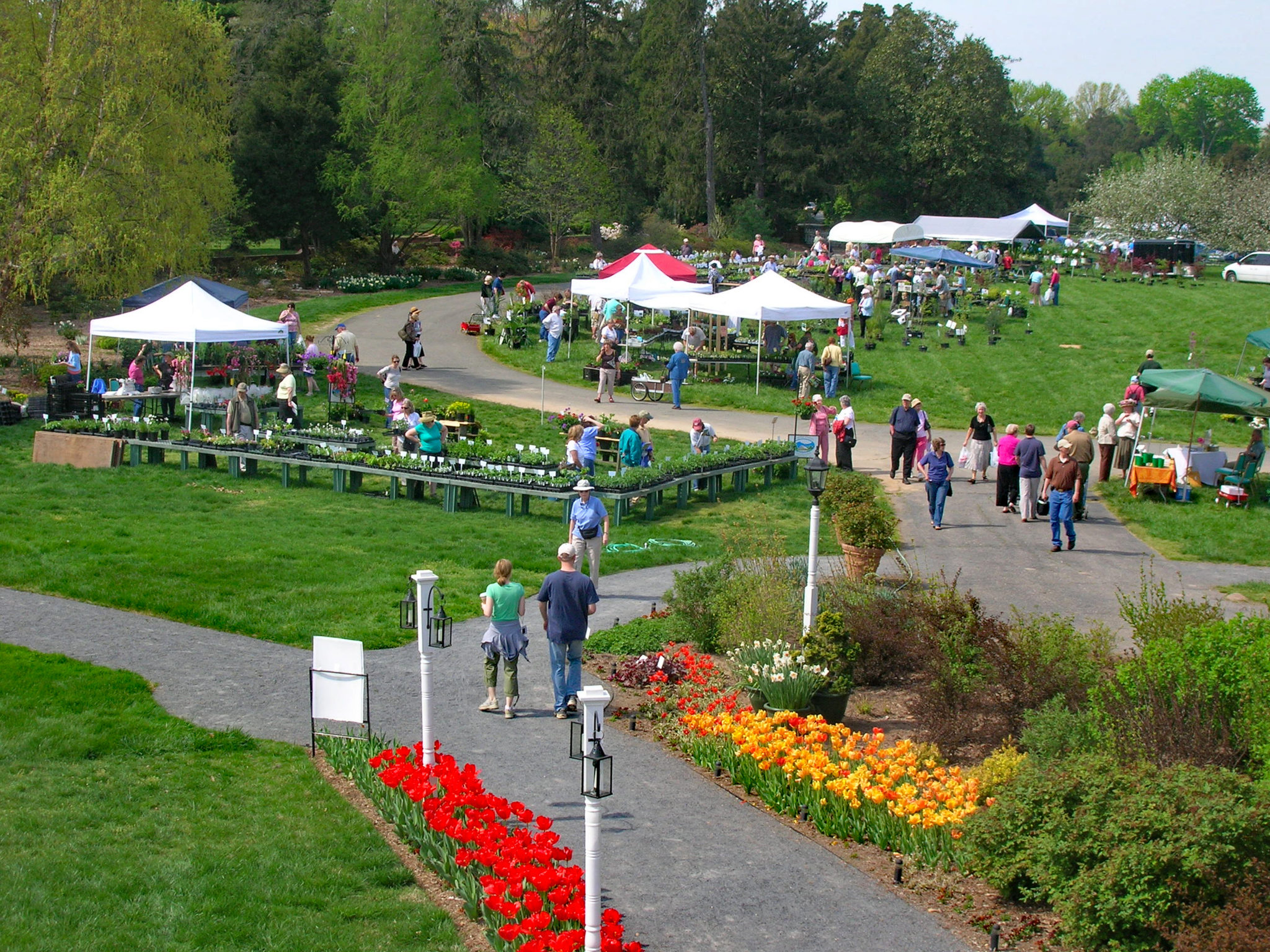 Alexandria, VA – Plant lovers, gardeners, floral-themed art collectors, alpaca lovers, and even those just curious about the inside of the18th century manor house at River Farm will find much to do on April 14 and 15 when the American Horticultural Society's popular Spring Garden Market returns to River Farm, 7931 E Boulevard Drive, just off the George Washington Parkway.
From 10:00 to 4:00 each day, attendees can roam the beautiful grounds on the Potomac with over 16,000 tulips expected to bloom and browse and buy to their heart's content.
Fun for the whole family, the Market experience includes live alpacas, a popular returning feature, and food and beverages for sale. A Master Gardener will be on hand to answer gardening questions. Guided tours of the manor house, once occupied by Tobias Lear, George Washington's personal secretary, are available.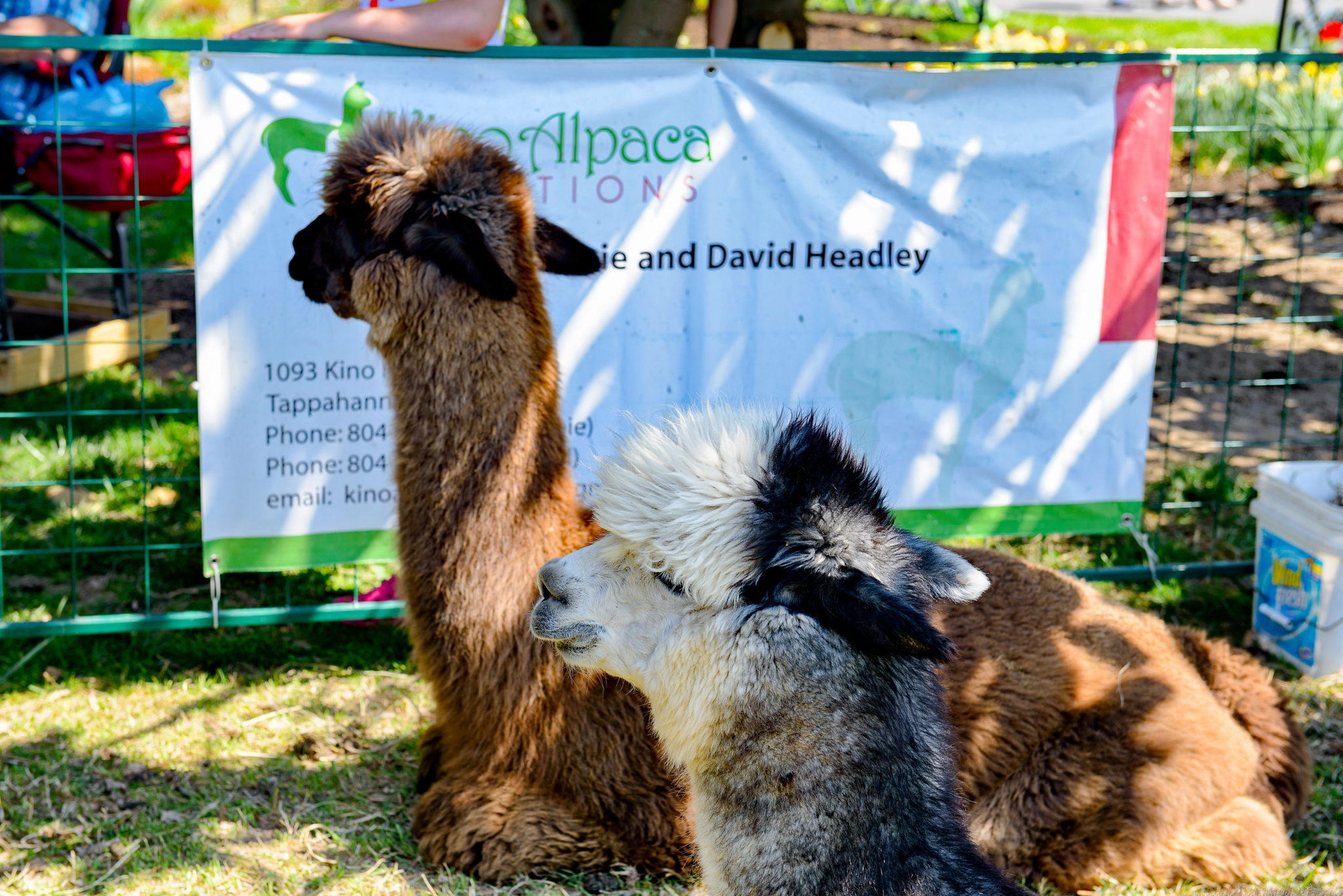 For the first time in its history, tickets to the Spring Garden Market will be available to purchase in advance online at ahsgardening.org/sgm. The entry fee is $5 per individual or $20 per car (including entry for all passengers). Fees are waived for AHS members with a membership card. Tickets may also be purchased onsite on the day of the event.
Dogs are welcome. It is suggested you bring your own wagon if you plan to purchase many, or just large, plants.
Proceeds from the Spring Garden Market go directly to River Farm's stewardship, including routine maintenance, beautification projects, and increased accessibility for the public now and in the future.
Look for Your Favorite Vendor and Then Try Someone New
As of Zebra's press time, the 2023 vendors include:
Acer Acres Japanese Maples
AlteredEco
Bashford & Pitt
Baskit, Don't Bag It
Bees and Beetles
Blended Farms
Blue Ridge Gardens
Bruce Ciske Pottery
Cymron Cottage Nursery
Down the Garden Path
Elodie's Naturals
Fairfax County Master Gardeners Association
Hill House Farm & Nursery
Hooray 4 Books
John Wasowicz
Kino Alpaca Criations
Lillian Nathalie Cake
Nature by Design
Nomadico Shop Peasant's Parcel
Persimmon Street Ceramics
Pine Knot Farm
Radical Roots Community Farm
Rocklands SeedEd Farm
Seven Bends Nursery
Shade Metals
So Many Flowers
The Natural Garden
Tree Stone Steps
Written Graciously
More are expected.
Zebra is a media partner with other sponsors, donors and partners, which include The Peele Group, Northern Virginia Conservation Trust, Harry and Grace Rissetto, Wegmans, Alexandria Living Press, and Linemark.
ICYMI: Grants Available for Local Nonprofits Through Alexandria Human Services Fund