Cover Story
The 2023 ALX Dog Walk Is Coming on April 29!
Mark your calendar for a great day with hundreds of canine (and human) pals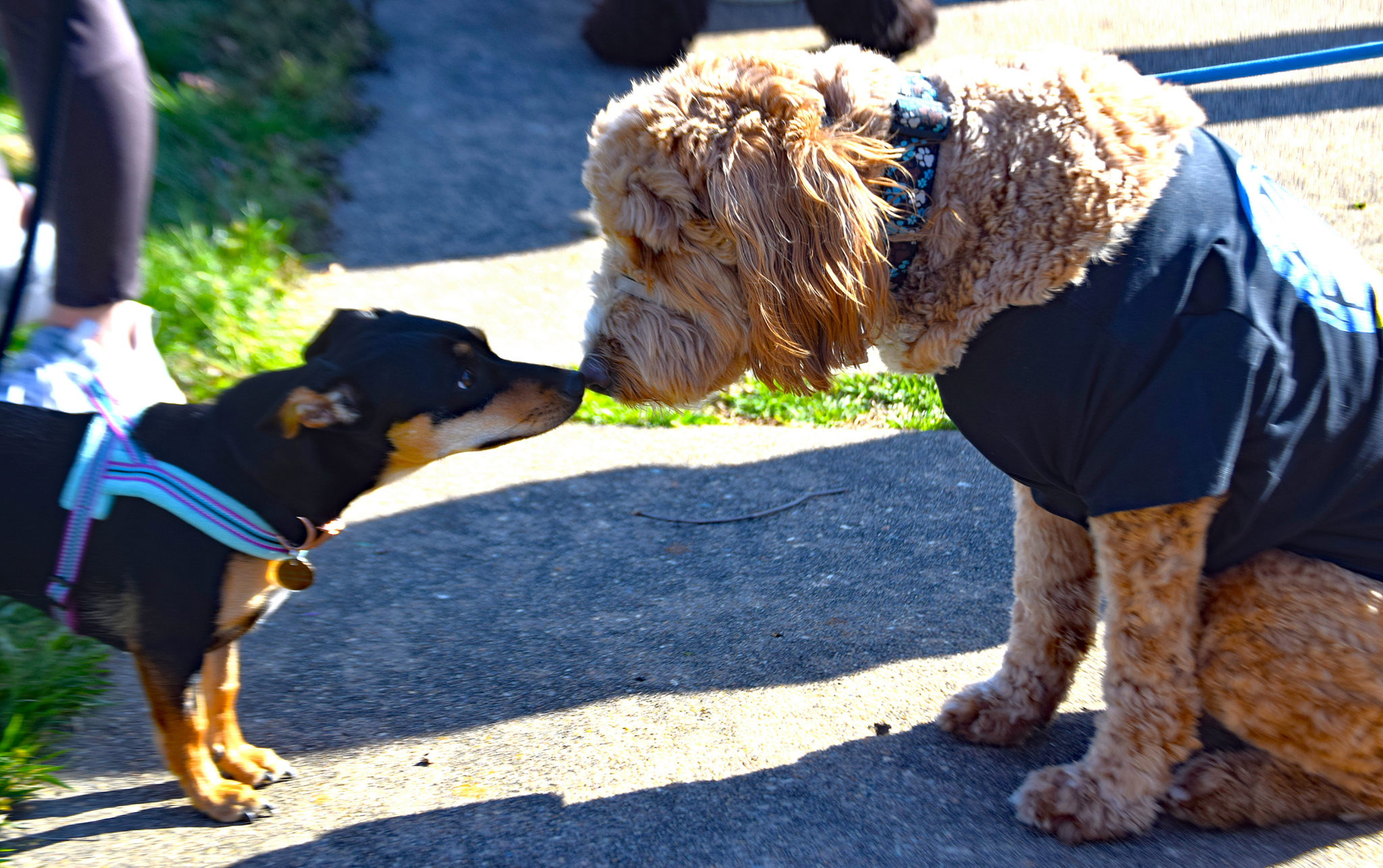 Alexandria, VA – On Saturday, April 29, The ALX Dog Walk will host its second annual dog walk to raise money to educate local citizens on making their community plastic-free and incorporating sustainable living into their daily lives.
Alexandrians love their canine companions. They also love and appreciate their beautiful surroundings, which inspired Alexandrian Julie Chapman to combine these two loves and create the ALX Dog Walk.
When Chapman moved to Old Town some years ago, she looked for a cause to support, one she would enjoy and keep her busy for years to come. "Taking daily walks along the Potomac, I noticed more and more plastic in and around the river, so I started researching the plastic pollution problem," said Chapman when asked about her interest in the eco-friendly movement.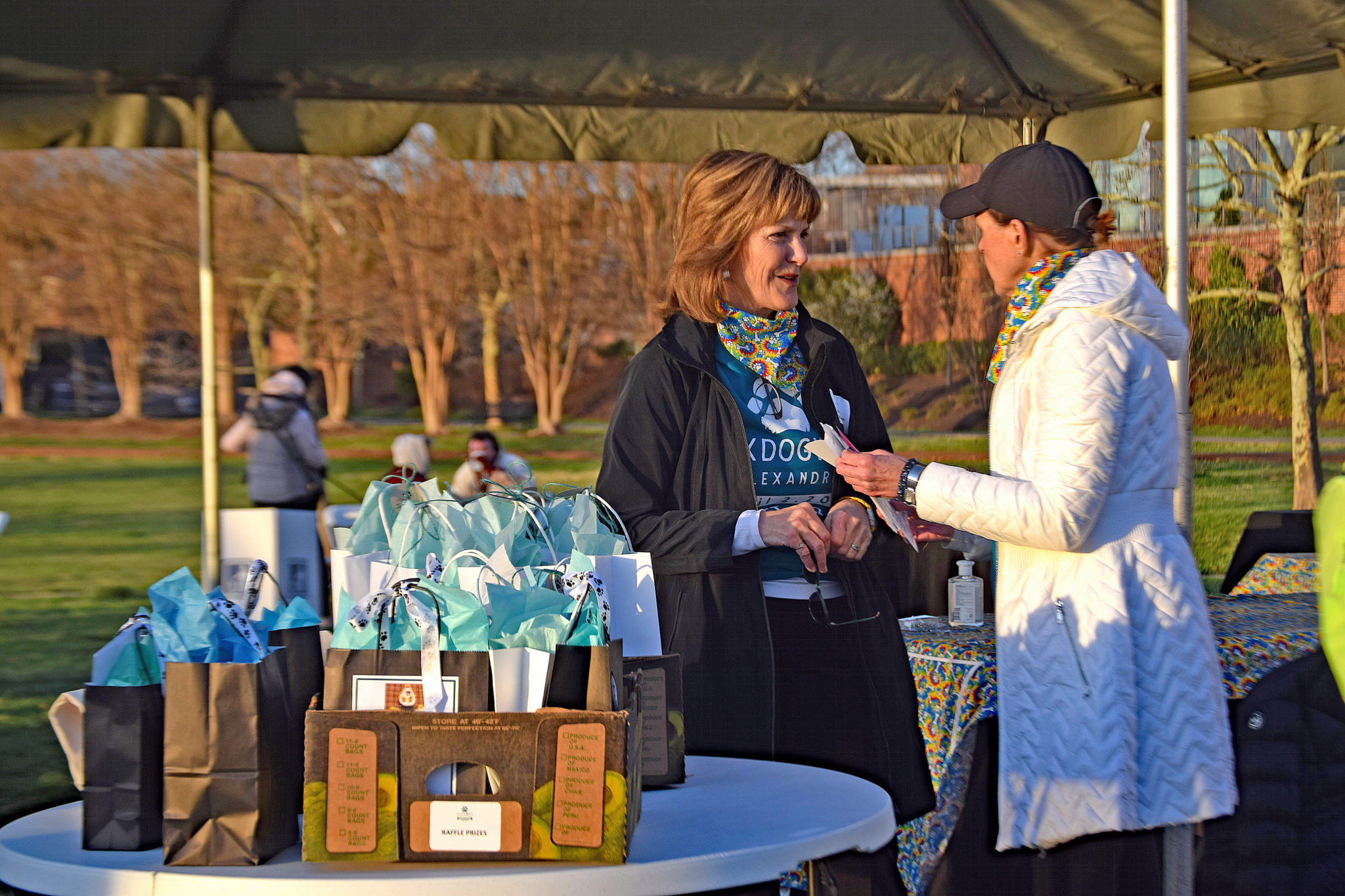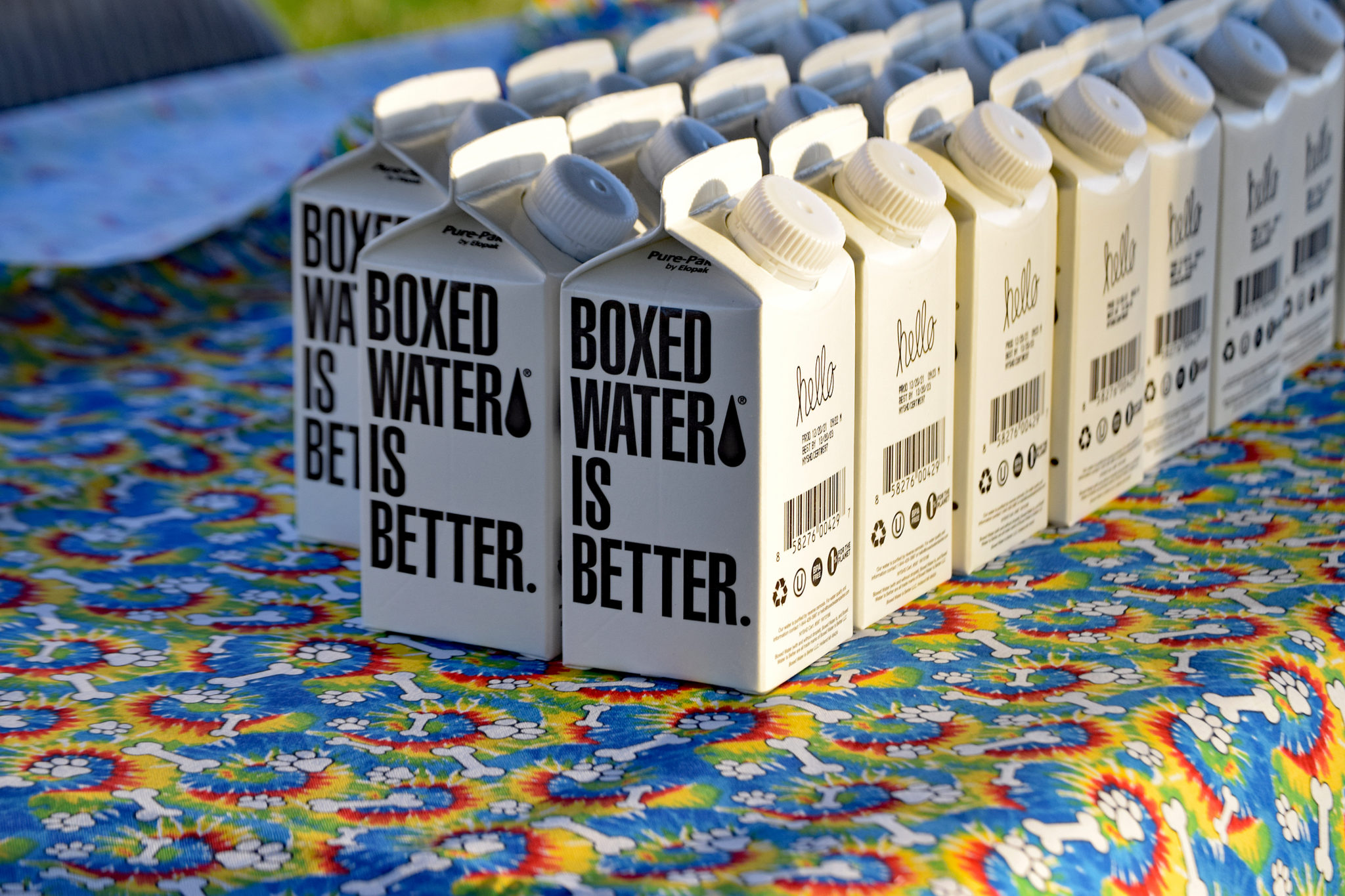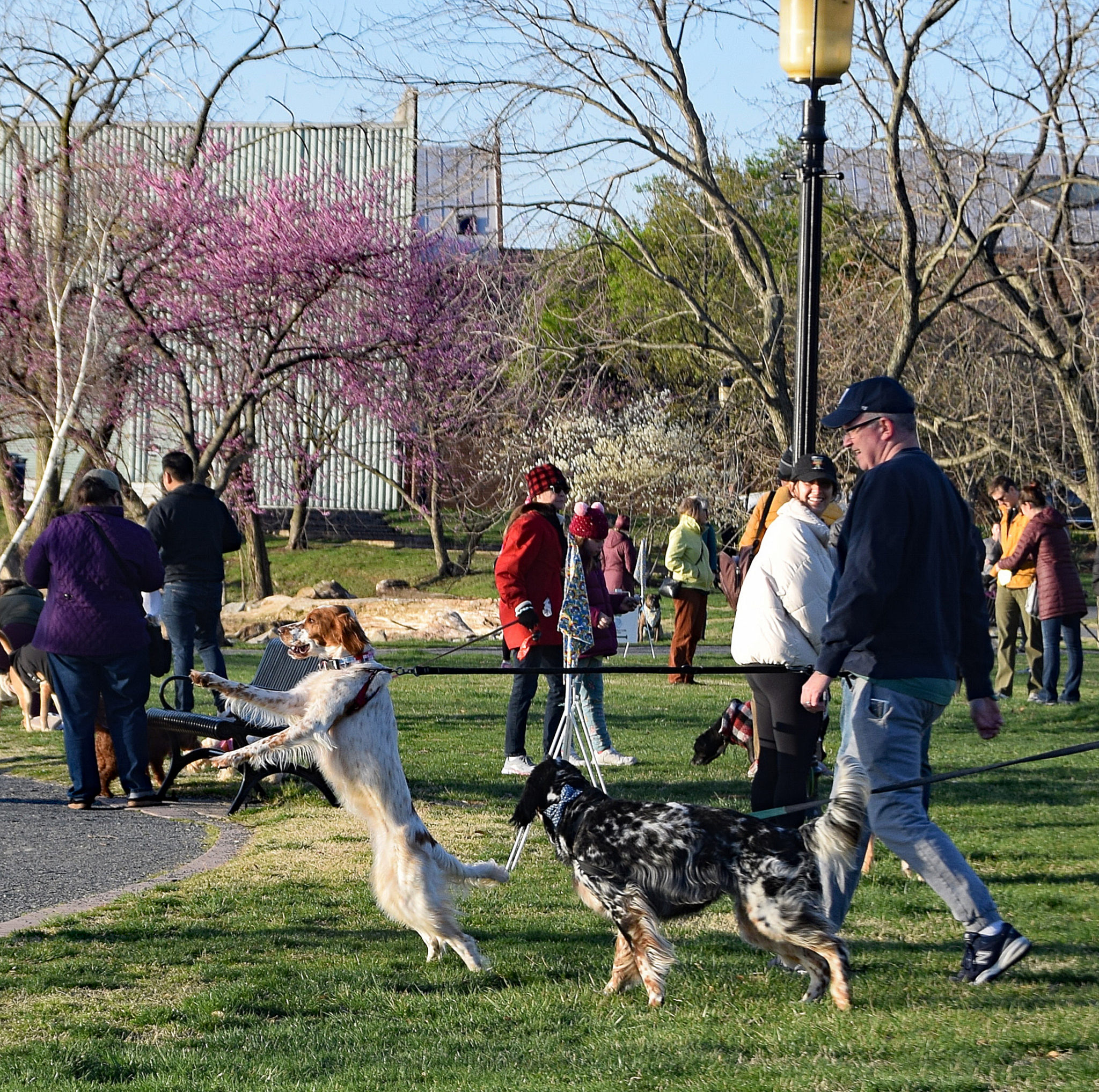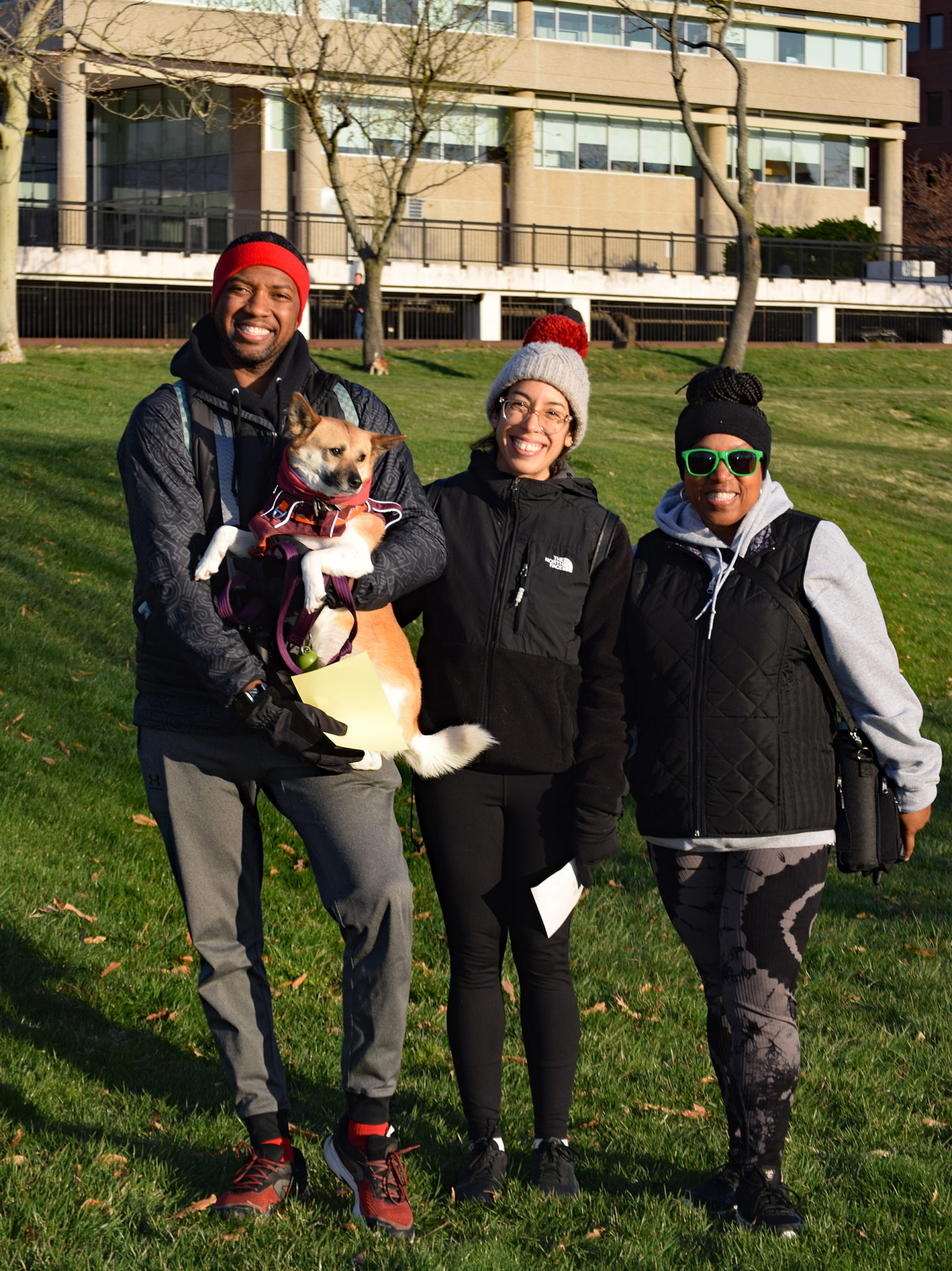 She became acutely aware of her family's plastic consumption and realized the nature of the crisis. "The more I studied the field, the clearer I became about the critical importance of the problem and the need to support the cause." 
The ALX Dog Walk is Julie Chapman's organization that supports the cause by bringing the ALX community and environmentally focused businesses, organizations, and nonprofits together on one fun, exciting, and very popular day.
The inaugural 2021 ALX Dog Walk exceeded all expectations. The event hosted over 700 walkers and 450 of their four-legged friends and raised over $53,000 to fund programs, including tree plantings, King Street Gardens Park refurbishment, and the Operation Waterfront Clean-up Fund.
Where the funds go
Money raised last year helped launch the ALX Dog Walk's Green Team Community Service Program, which provides residents and businesses with a free community service kit of supplies for groups to form and pick up litter and plastic regularly. The goal is to expand this program throughout the DMV in the future. Funds also went toward restoring King Street Gardens Park (1806 King Street), and Tomorrow's Trees, a seed collection initiative.
"Tomorrow's Trees brings together volunteers from all over the Potomac River region to collect tree seeds from their communities and give them to state nursery farms who nurture and transplant the trees in reforestation projects along the Potomac River," said Chapman.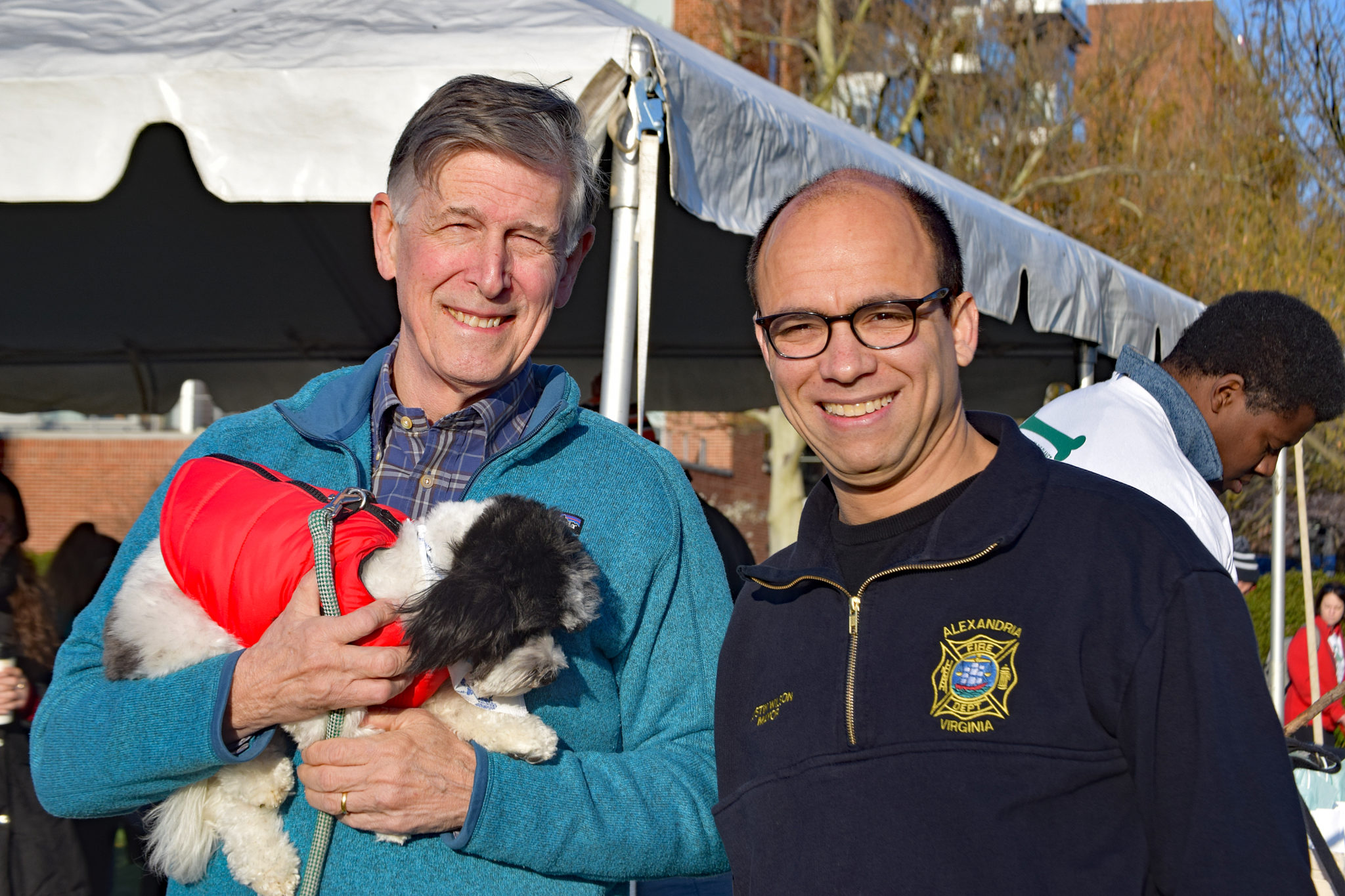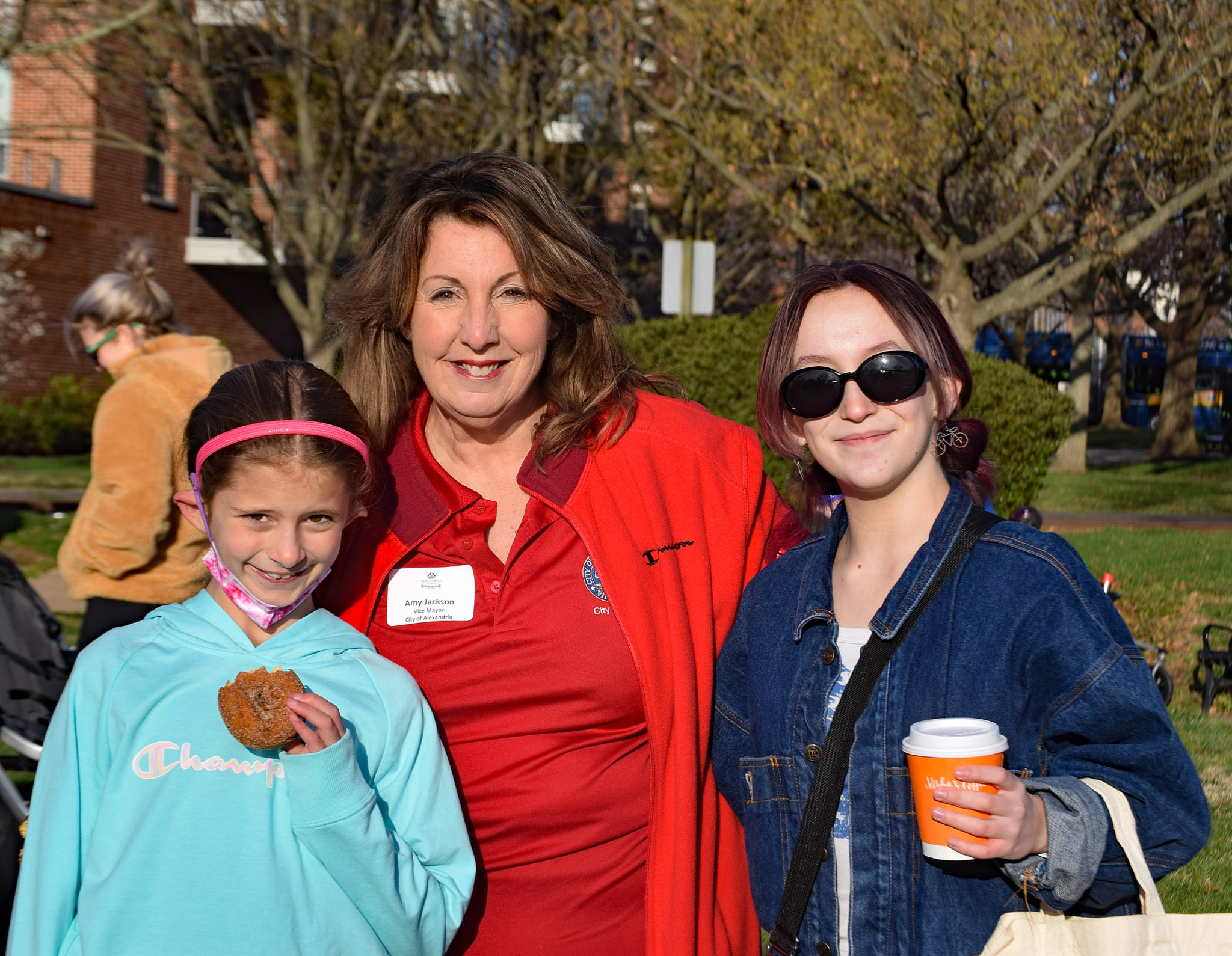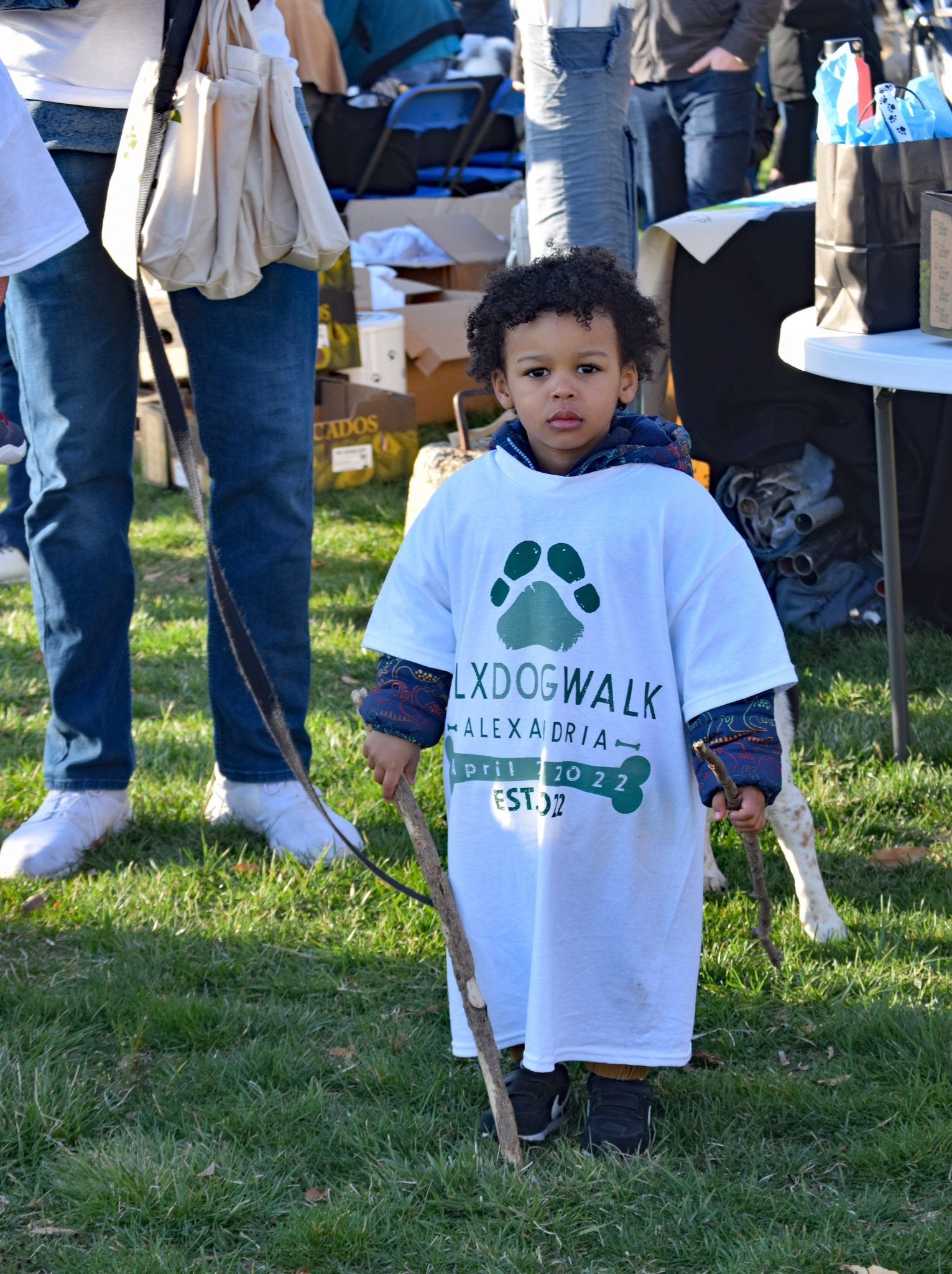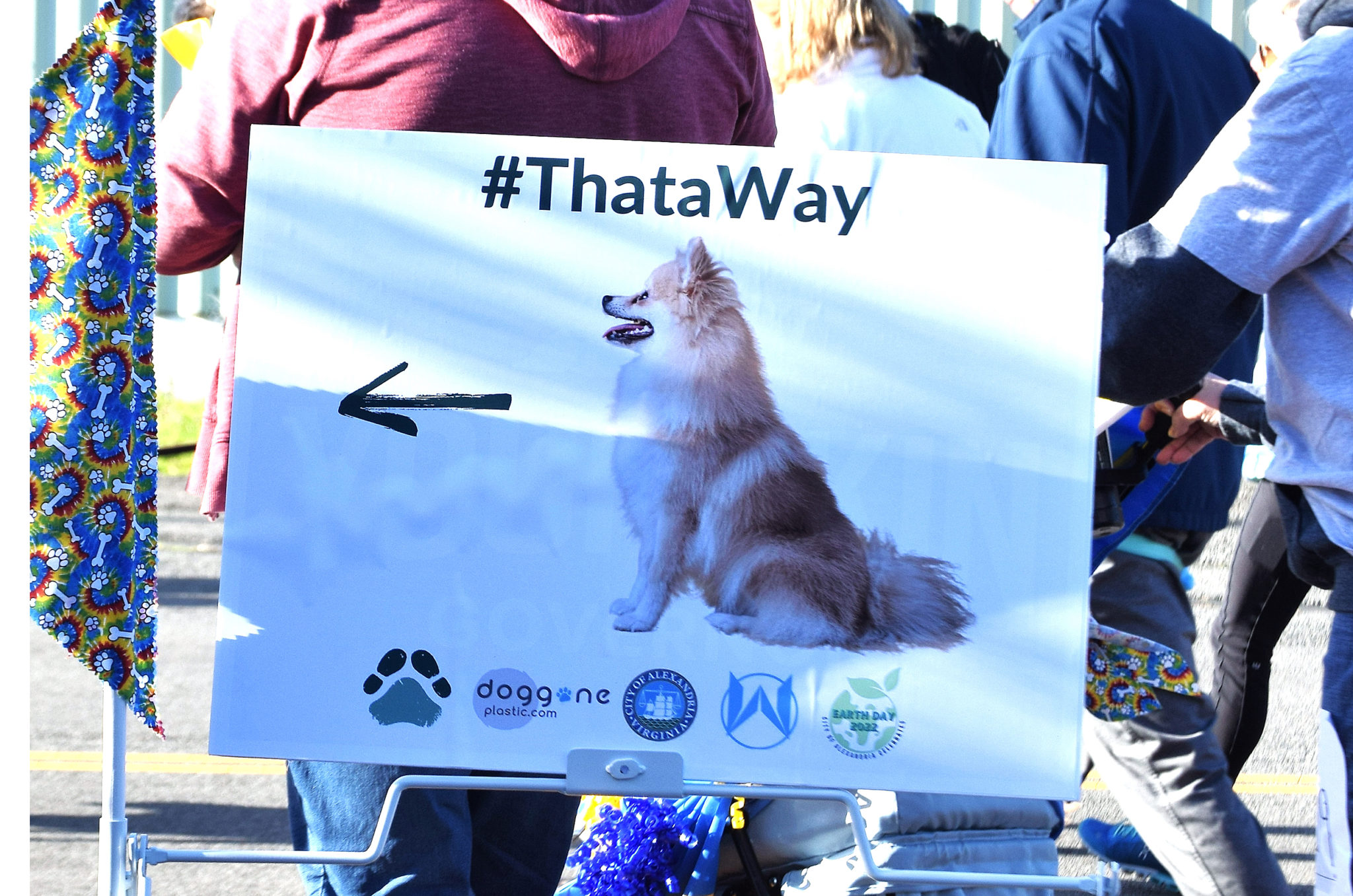 Tomorrow's Trees planted 21 trees in a "hot spot" at Edsall Road and Reynolds Street. Hot Spots are areas with lots of hardscaping, roadways, and buildings emitting heat. Without the proper balance of trees and plants to help cool the area, a hot spot develops. 
Last year's funds also launched ALX Dog Walk's Green Team Community Service Program, providing residents and businesses with a free community service kit of supplies to empower groups to form and pick up litter and plastic regularly. The goal is to expand this program will expand throughout the DMV. 
Monies raised from this year's ALX Dog Walk will go to Tomorrow's Trees, The Potomac Conservancy, the Green Team Plastic Litter Pick-Up Program, educational outreach, and some surprise initiatives to be announced on walk day.
Chapman's passion for these programs is evident as she speaks of the "incredible environmental benefits green plants and trees bring to help break down and absorb pollutants leaching from plastic trash and other debris before entering the Potomac river. While there's been tremendous focus on restoration, there's been little attention to the now massive tree seedling shortage."
Just have a good time!
Supporting eco-friendly causes was only one of the many benefits of the successful 2021 event. The ALX Dog Walk brought dog lovers together from all over the DMV area, and the Alexandria City Council proclaimed that April is ALX Dog Walk Month.
Chapman was overjoyed with the outcome, saying, "I've never seen a happier crowd of people. Bringing that many dogs together in the spirit of helping the environment just makes for a happy morning."
Chuck Bell from NBC 4 will be an honored guest again this year, as will Monte Durham, fashion director on the popular television series "Say Yes To The Dress" and owner of Salon Monte. New to the event will be Ryan Freed, the climate action officer of Alexandria's newly established Office of Climate Action. Mayor Justin Wilson will join the fun too.
Honorary dogs will also take center stage at ALX Dog Walk 2023. These members of the Alexandria Police Foundation, Blinded Veterans Association, Animal Welfare League of Alexandria, and Humane Rescue Alliance (DC) are service dogs that help spread educational messages throughout the DMV area.
Thanks to volunteers
The ALX Dog Walk could not succeed without sponsors, donors, and volunteers. "This year, we have 35 of the kindest and most committed volunteers coming from Virginia to Maryland," said Chapman. 
Many sponsors have rallied to support the cause. ALX Dog Walk collaborates with nonprofit organizations that share its mission in a meaningful way. Nonprofits can expand educational messages throughout the DMV area.
Chapman said they develop these relationships and find ways to help each nonprofit achieve its mission. "It's critical to the success of the partnership." She refers to the Linking and Leveraging Philanthropy concept, in which nonprofits, companies, and government agencies work together to strengthen each other's mission.
Honoring sustainability
This year begins a tradition of honoring an individual or organization doing outstanding sustainable work in the community. Ellen Eggerton was the first sustainability coordinator in Alexandria and was instrumental in making The ALX Dog Walk come to life. 
The 2023 Ellen Eggerton Sustainability Leadership Award will go to two environmental crusaders: Dianna and Julie Cohen, co-founders of Plastic Pollution Coalition, Washington DC, for their work in stopping the flow of plastic pollution.
Dianna and Julie Cohen are leading experts in the field and will attend the walk. Plastic Pollution Coalition, a nonprofit founded in 2009, collaborates with organizations, businesses, and individuals worldwide to create a world free of plastic pollution and its toxic impact.
Dianna Cohen is an artist. For the past 27 years, she has used plastic in her art to make a statement about the impact of plastic on the environment. Her work has been exhibited at galleries, foundations, and museums worldwide.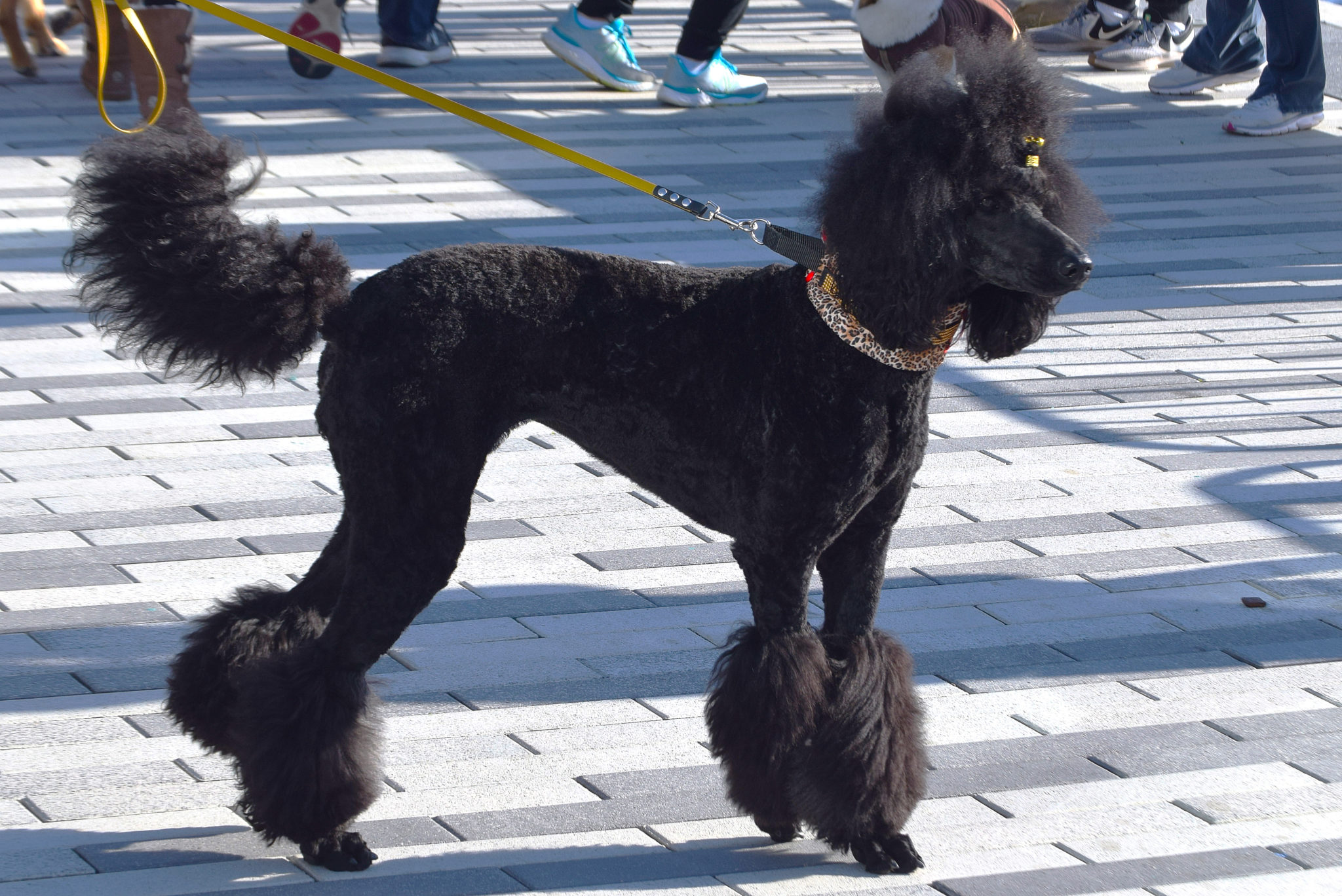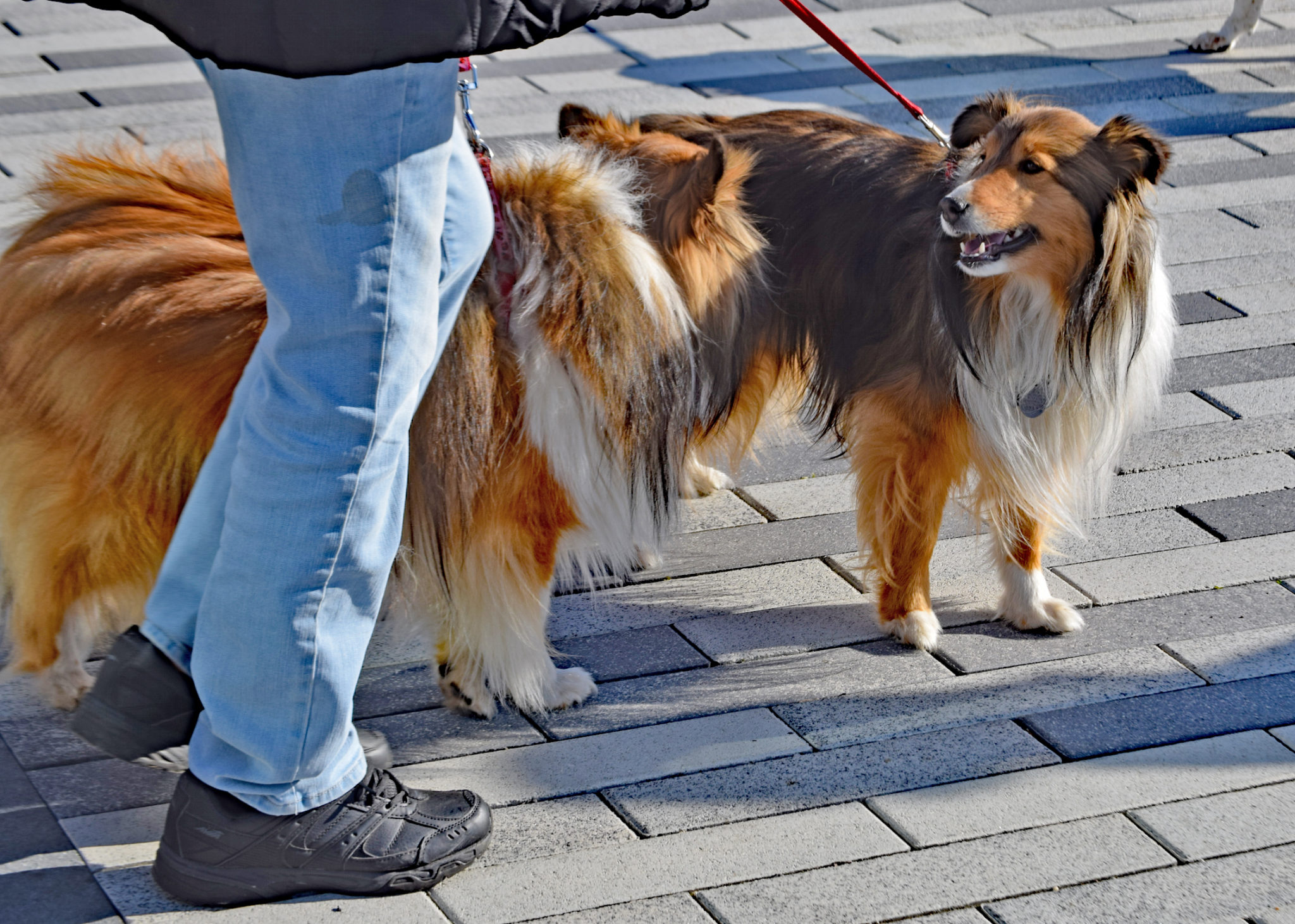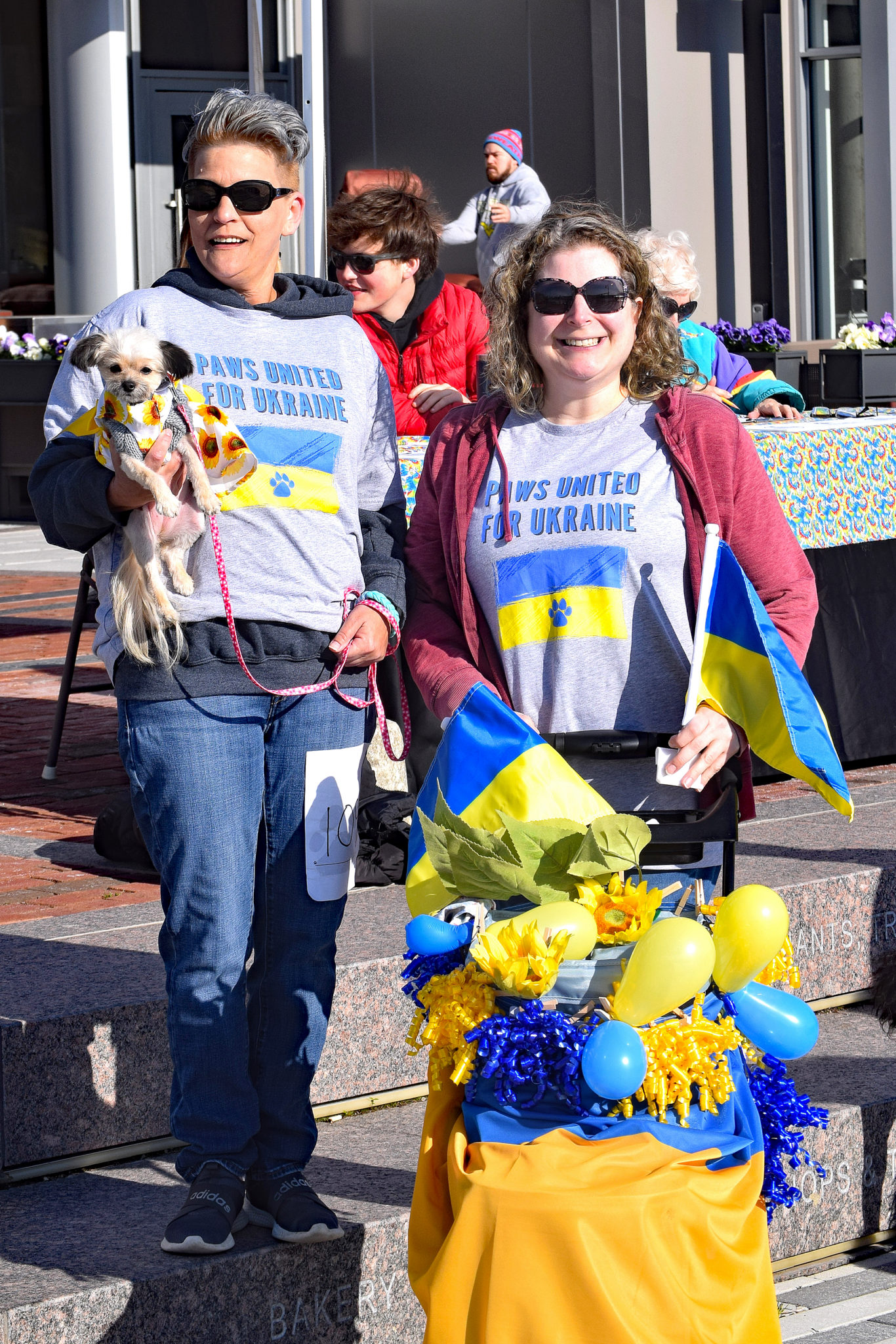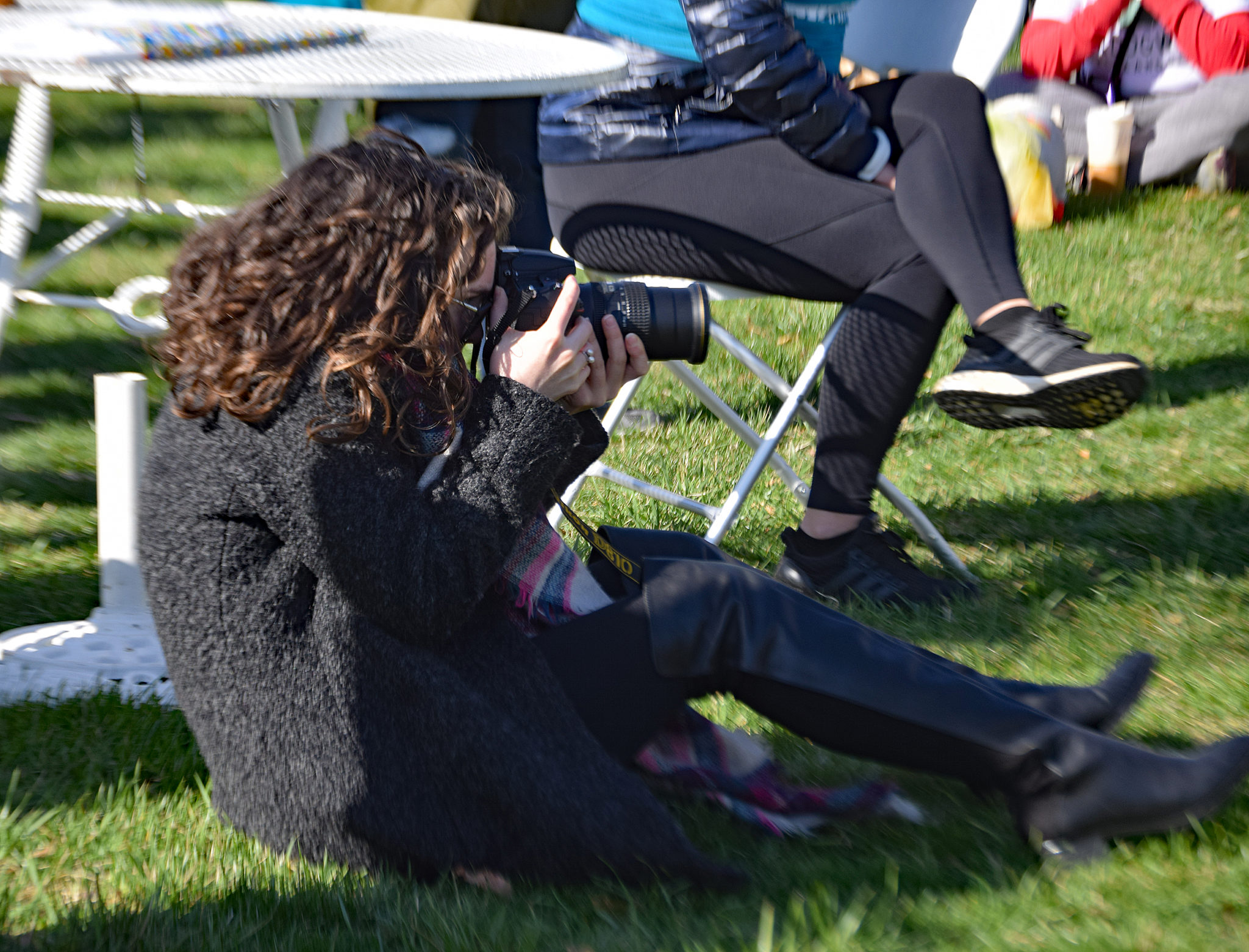 New in 2023
This year will bring some changes to smooth and speed up registration and stoke the same energy and enthusiasm of the hundreds of happy walkers from 2022. Carahsoft Technologies donated a new registration system and will be on-site to help participants check in using iPads.  
The walk route will start from Oronoco Bay Park,100 Madison Street. Excited pups and their human companions will parade south on Union Street, then take a left onto Pioneer Mill Way. The walk then proceeds north along the waterfront back to Oronoco Bay Park, where the awards, celebration, music, treats, and raffle drawings will commence.
The Puppy Play Zone will include kids getting doggie tattoos and spinning the wheel for prizes. The Board of Lady Managers of Inova Hospital will host a bake sale as they celebrate 150 years of service to Alexandria. 
A team from Pawfully Delicious Dog Treats will judge costumes this year. Nonprofit Pawfully Delicious Dog Treats provides differently-abled adults with the opportunity to engage in meaningful work.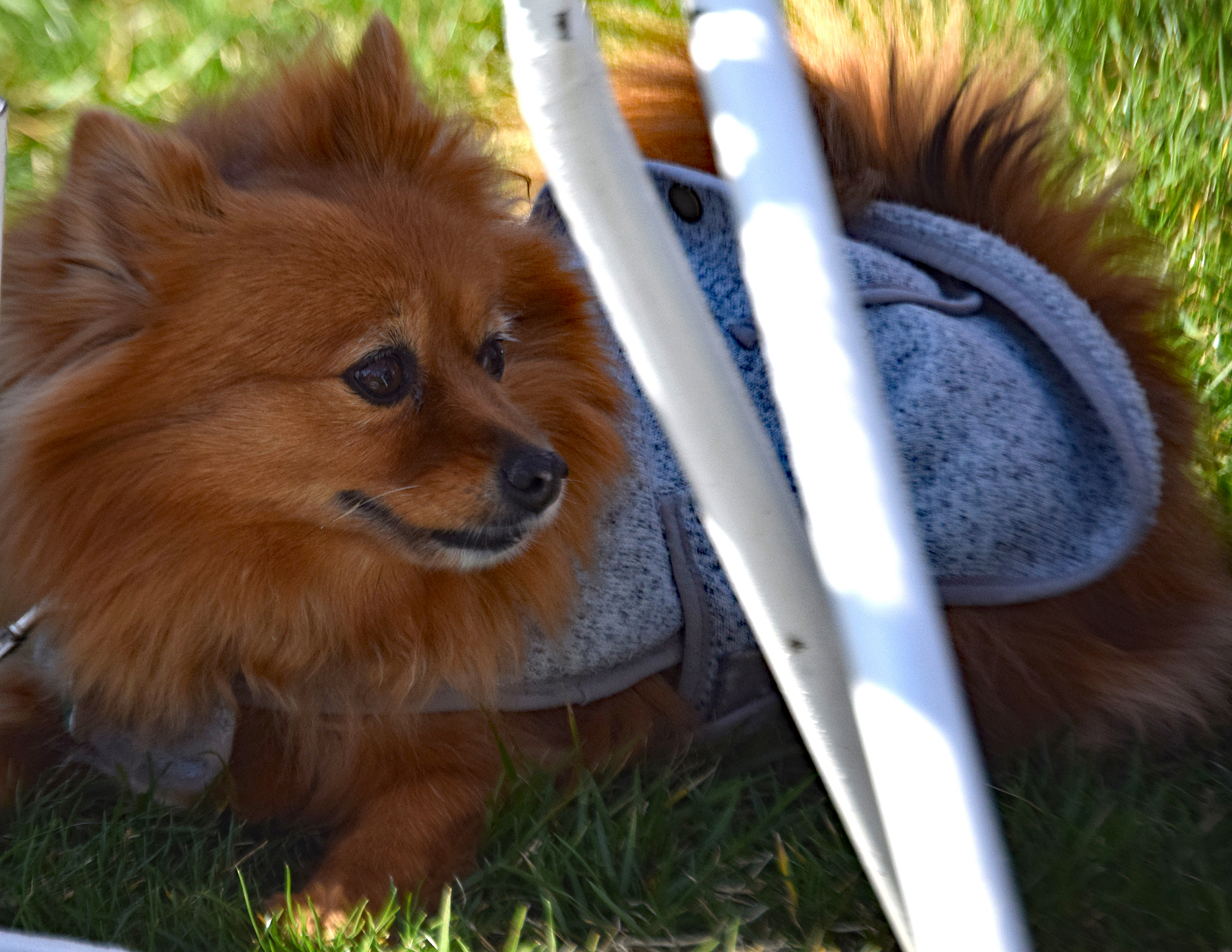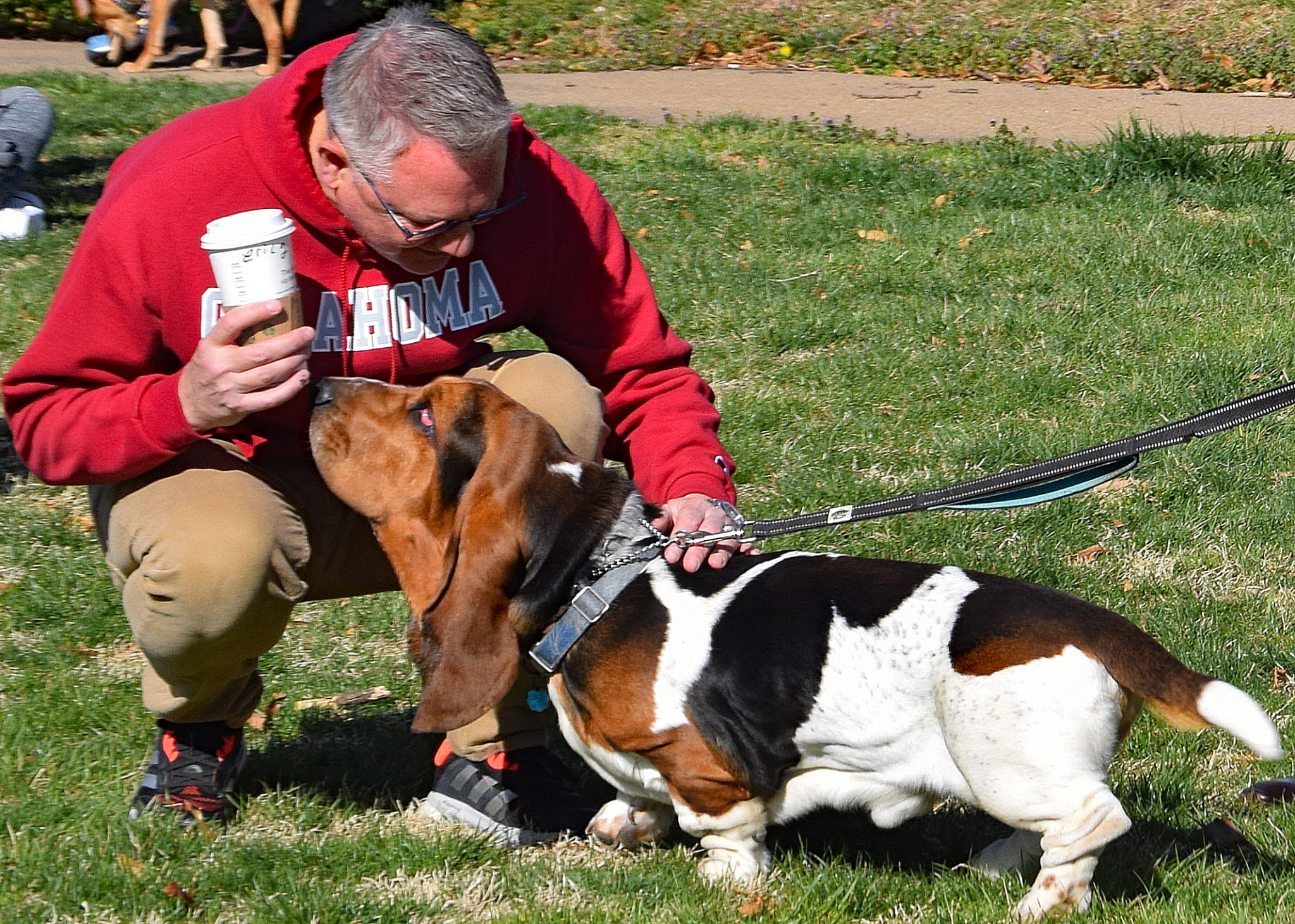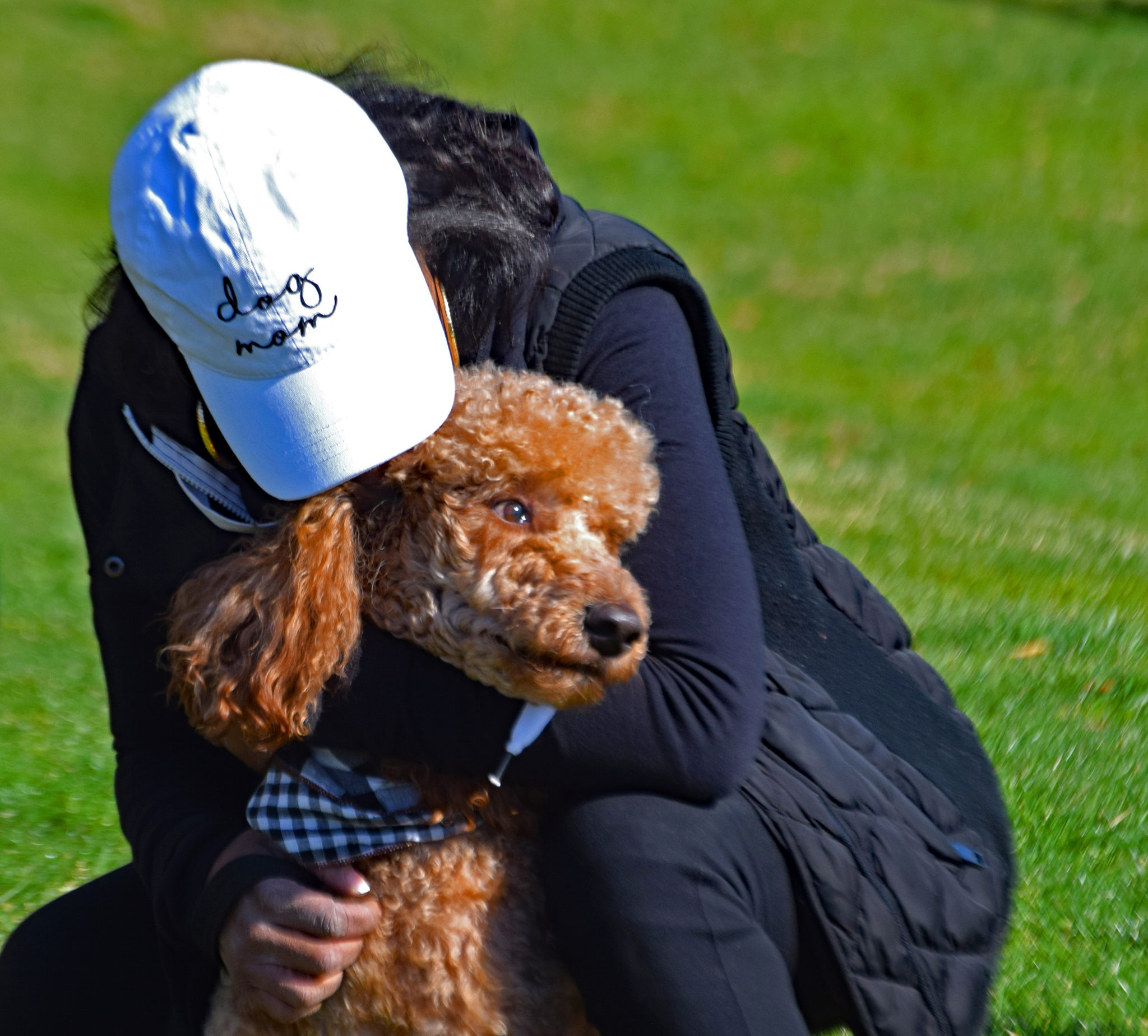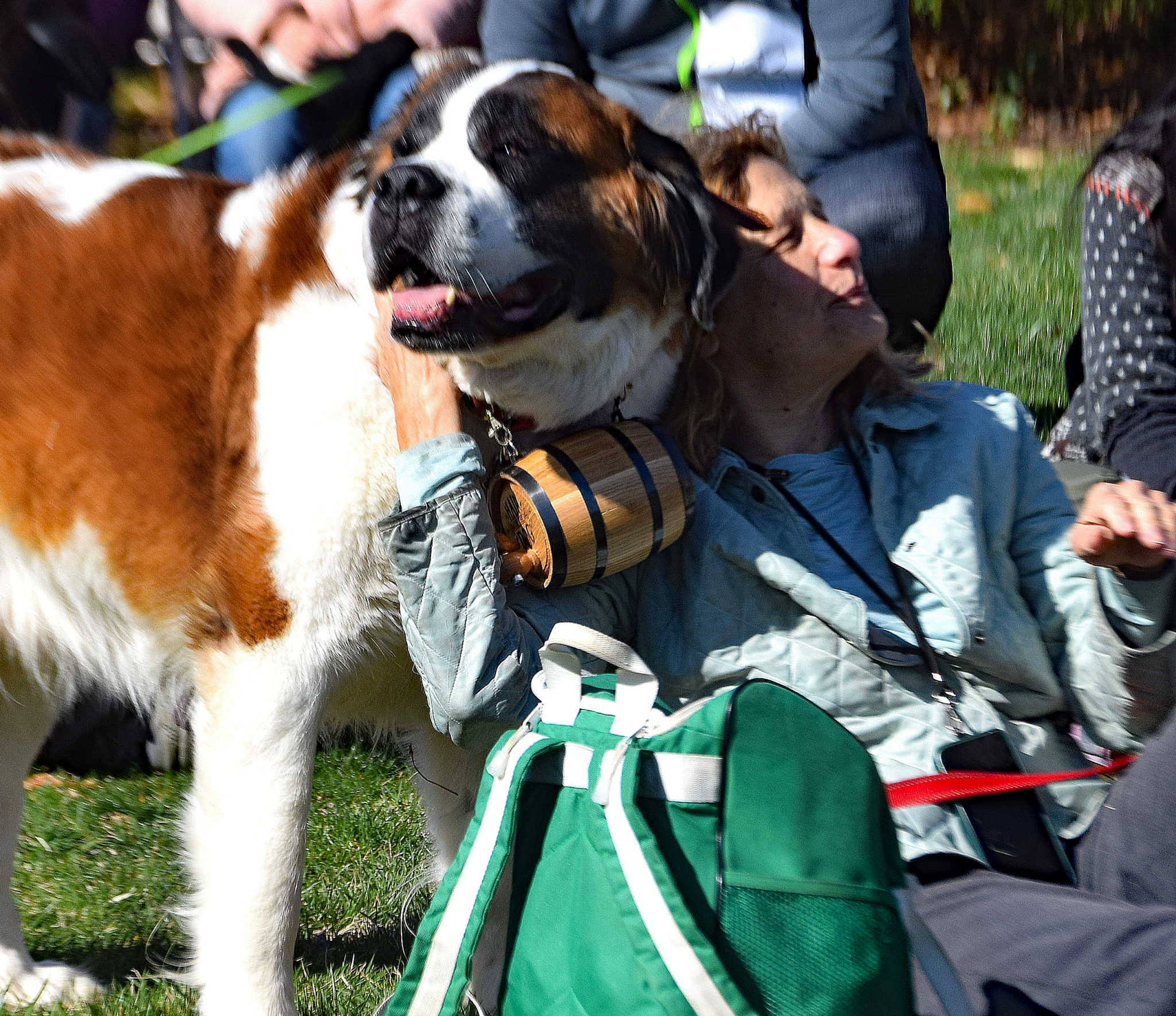 Finally, Bixby, an English Cream Golden Retriever, is the 2023 ALX Dog Walk Ambassador. Bixby was chosen in an Instagram competition for community dogs to serve on the committee. Bixby got the most votes and serves as the first-ever 2023 ALX Dog Walk Ambassador featured on all promotional materials. 
Alexandrians and everyone from surrounding communities are encouraged to join the 2023 ALX Dog Walk. Bring your dog, bring your friends, bring yourself to help make Alexandria sustainable, eco-friendly, and plastic free.
For more information on ALX Dog Walk, go to alxdogwalk.com, IG page @alxdogwalk, and Facebook.
The 2023 ALX Dog Walk Thanks Sponsors, Donors, and Friends
Without the support of the Alexandria community and these generous businesses, organizations, and nonprofits, the 2023 ALX Dog Walk would not exist. Please show your appreciation wherever possible.
Top Sponsors:
The Zebra Press
Pack Sponsors:
Tail Wagger sponsors:
Puppy Play Zone Sponsors:
Nonprofits collaborating with ALX Dog Walk:
Animal Welfare League of Alexandria (AWLA)
Humane Rescue Alliance of Washington DC
The Dunbar Olympic Boys & Girls Club.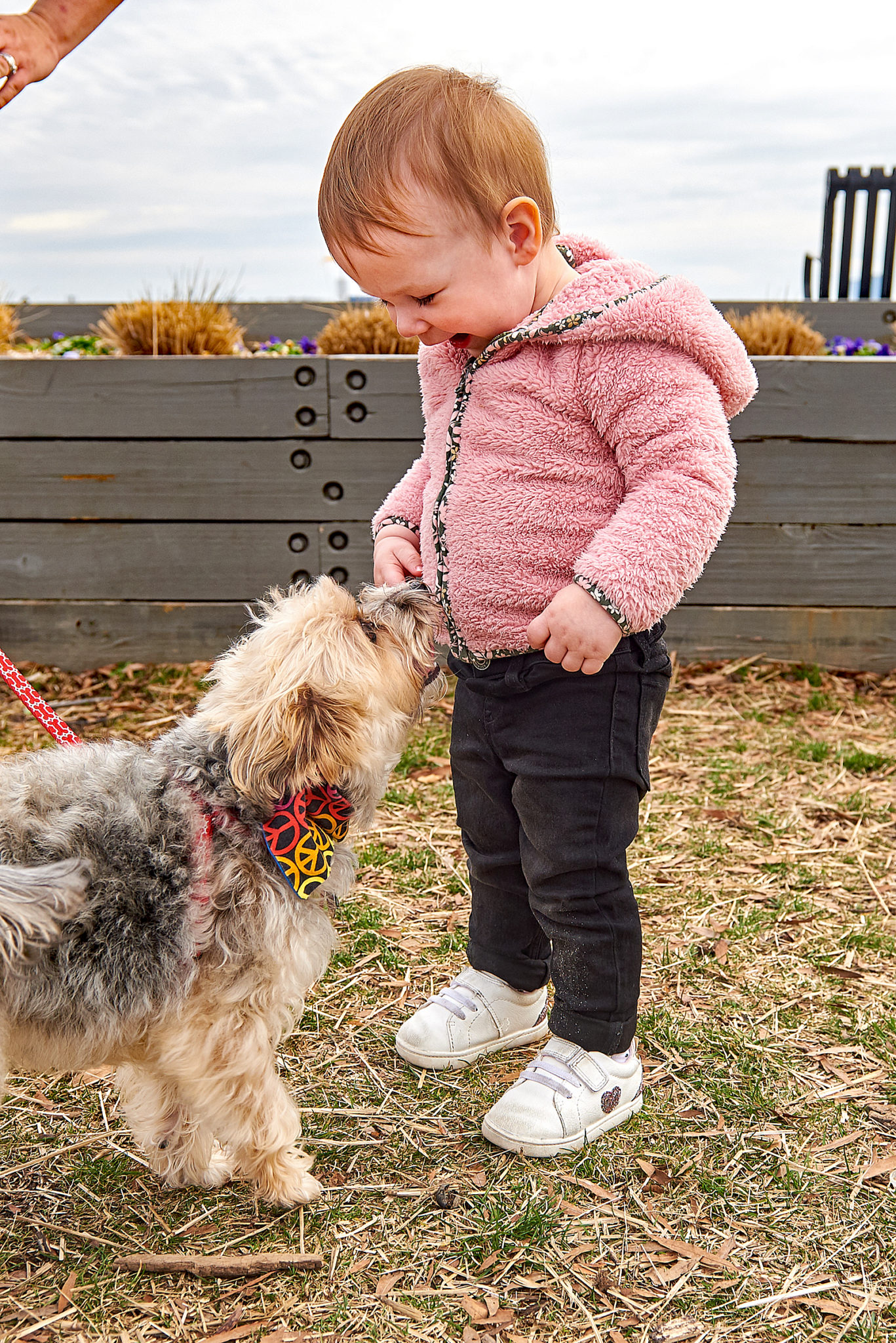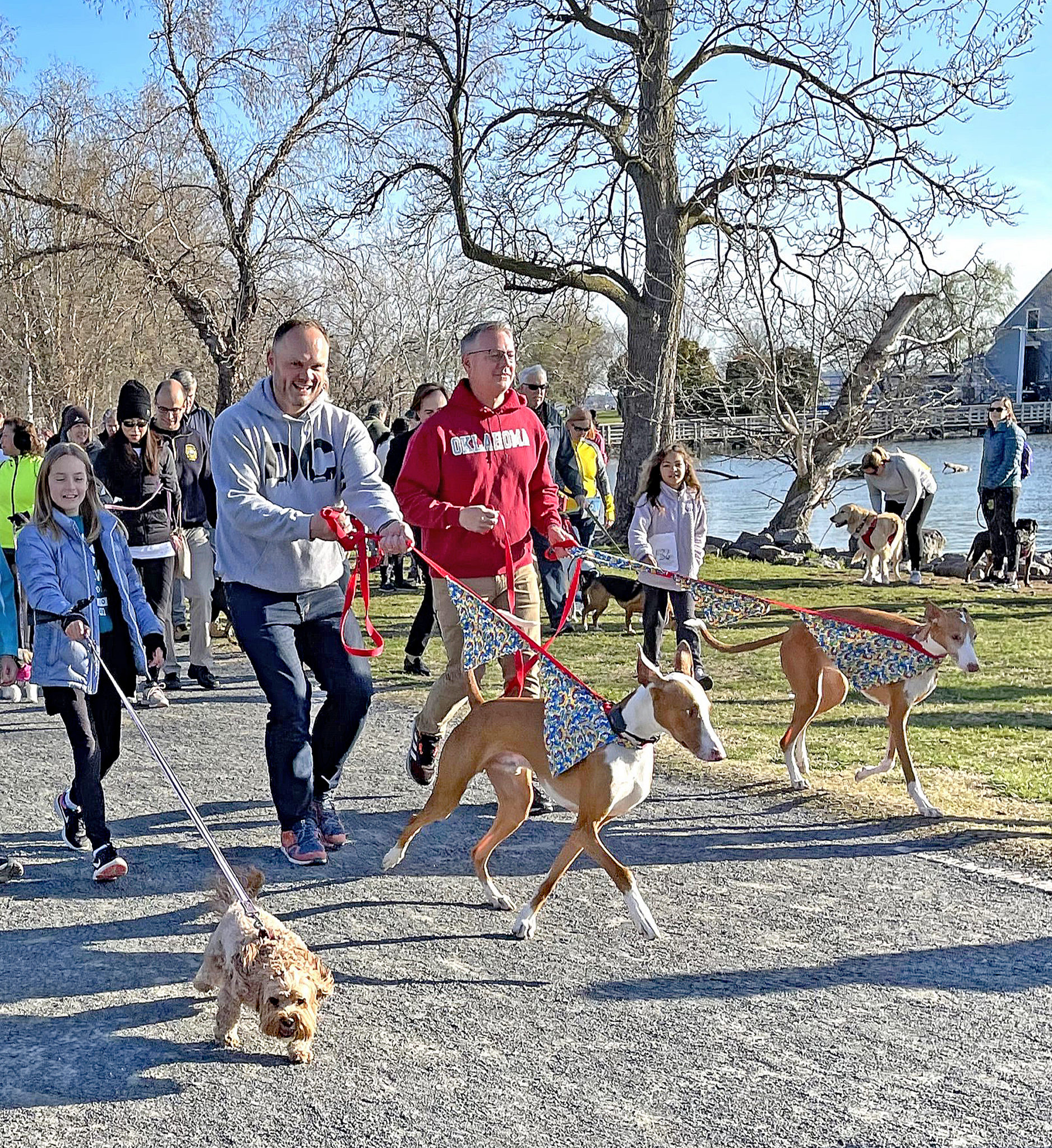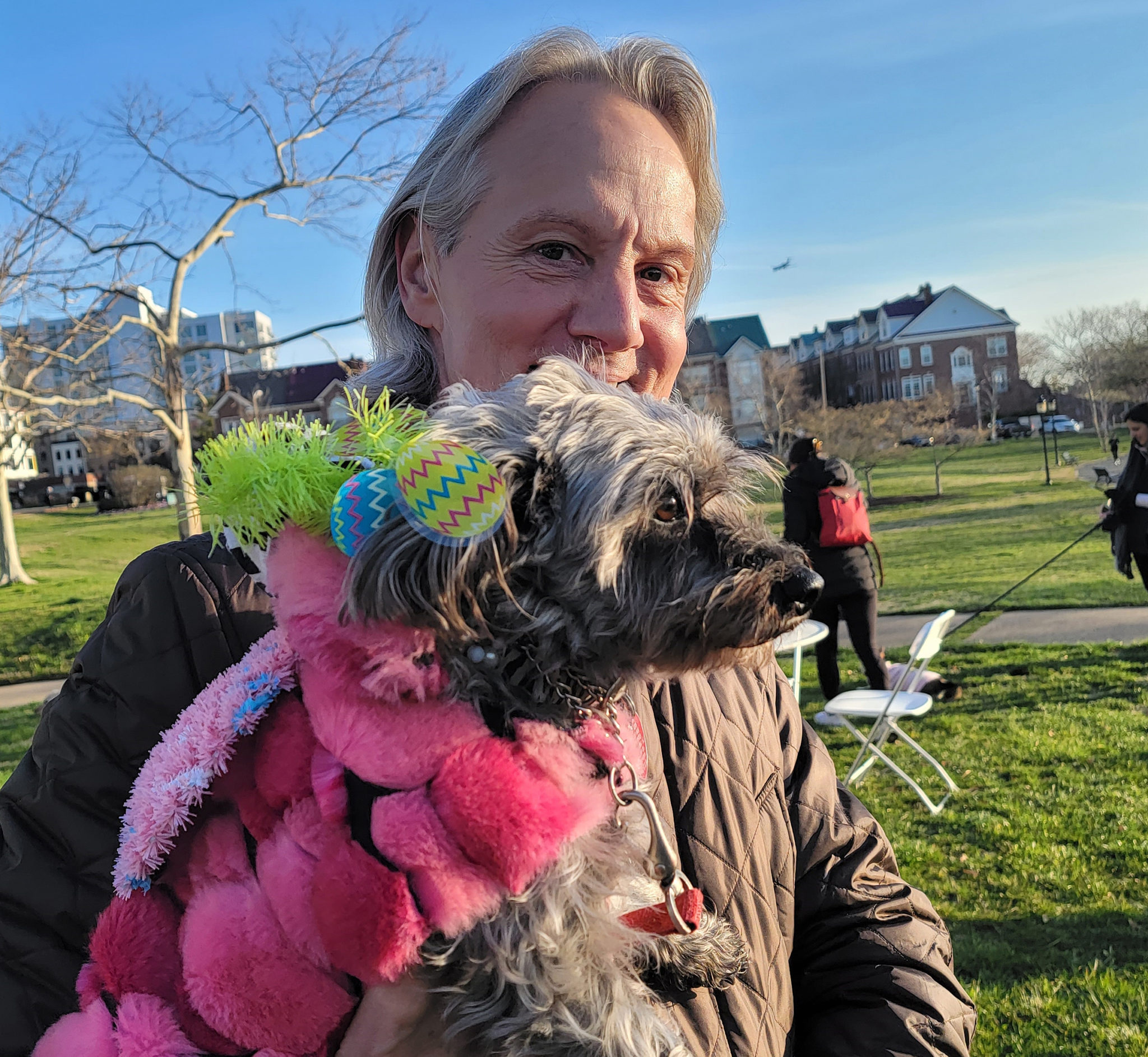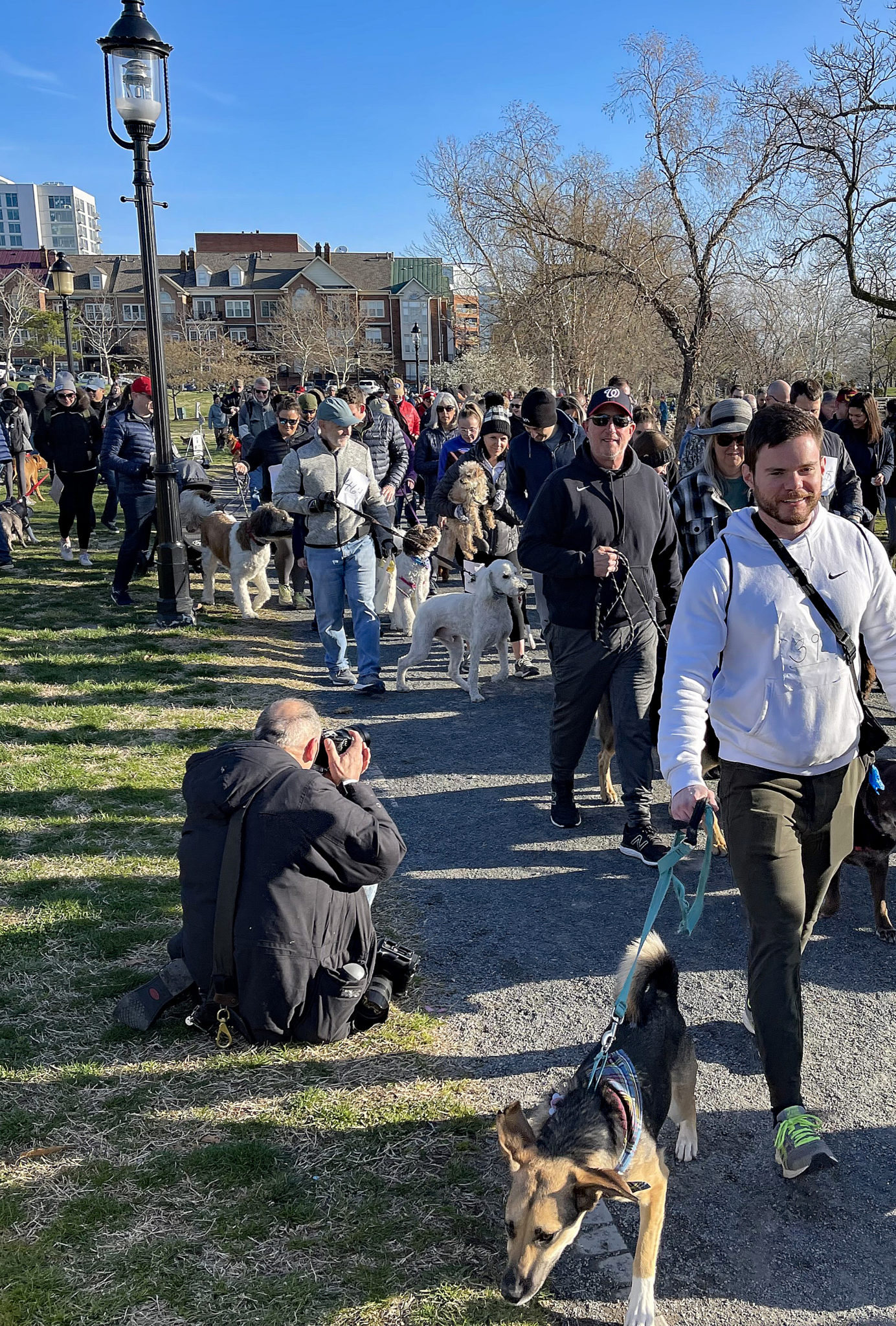 The ALX Dog Walk's Instagram posts share information to keep the public informed on its progress, mission, accomplishments, and plans for the future.
 ICYMI: Lyles-Crouch Student Talent Show Raises $8K for Animal Welfare in ALX