Tech
Alexandria Sheriff's Office Introduces Wellness App for Employees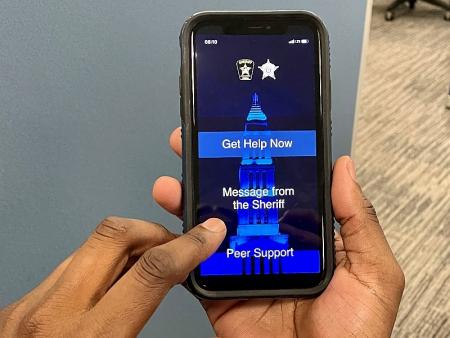 ALEXANDRIA, VA – The results of a study published by the National Institutes of Health found that police officers and civilian employees experience mental health disorders at a higher rate than the general population. Elected sheriff in 2021 and succeeding Dana Lawhorne in the position, Sean Casey has made employee wellness a priority.
To that end, the Alexandria Sheriff's Office began using a new mobile app that features a toolkit addressing 60 behavioral health topics such as fatigue, alcohol abuse, and suicide prevention. Designed by Lexipol, the confidential app, called Codico, was recently recognized at the 2023 Appealie Software as a Service Awards  It also includes mindulness meditation guides, yoga tutorials, and nutrition help.
"Our mission is to help and protect people," Sheriff Casey says. "To successfully and consistently accomplish that, we must look out for our own mental and physical well-being. This app can help us do that and allows staff easy access to the resources specifically suited for them."
The app is not restricted to Sheriff's Office employees. Their family members can use it too, meaning all users – even retirees – will have continuous access to mental health counseling and the Office's own peer support team.
The Sheriff's Office is the first law enforcement agency in Virginia to offer the app. According to Lexipol's LinkedIn page, the company " is the leading provider of policy, training and wellness support for first responders and government leaders."
Sgt. David Hoffmaster, who leads the peer support team, raves about Cordico, calling the app "an outstanding tool" that will teach resilience and how to avoid the negative effects of a stressful job.
In addition to the app, the Office has instituted a new wellness policy. It allows on-duty deputies to take part in fitness activities, provides more resources to support overall well-being, and officers incentives to participants of the Office's own wellness program.
Potomac Yard Metro Station Opening May 19