On Exhibit
Art as Détente: The Impressionist Paintings of Russian Expatriate Otari Shiuk On Exhibit at River Farm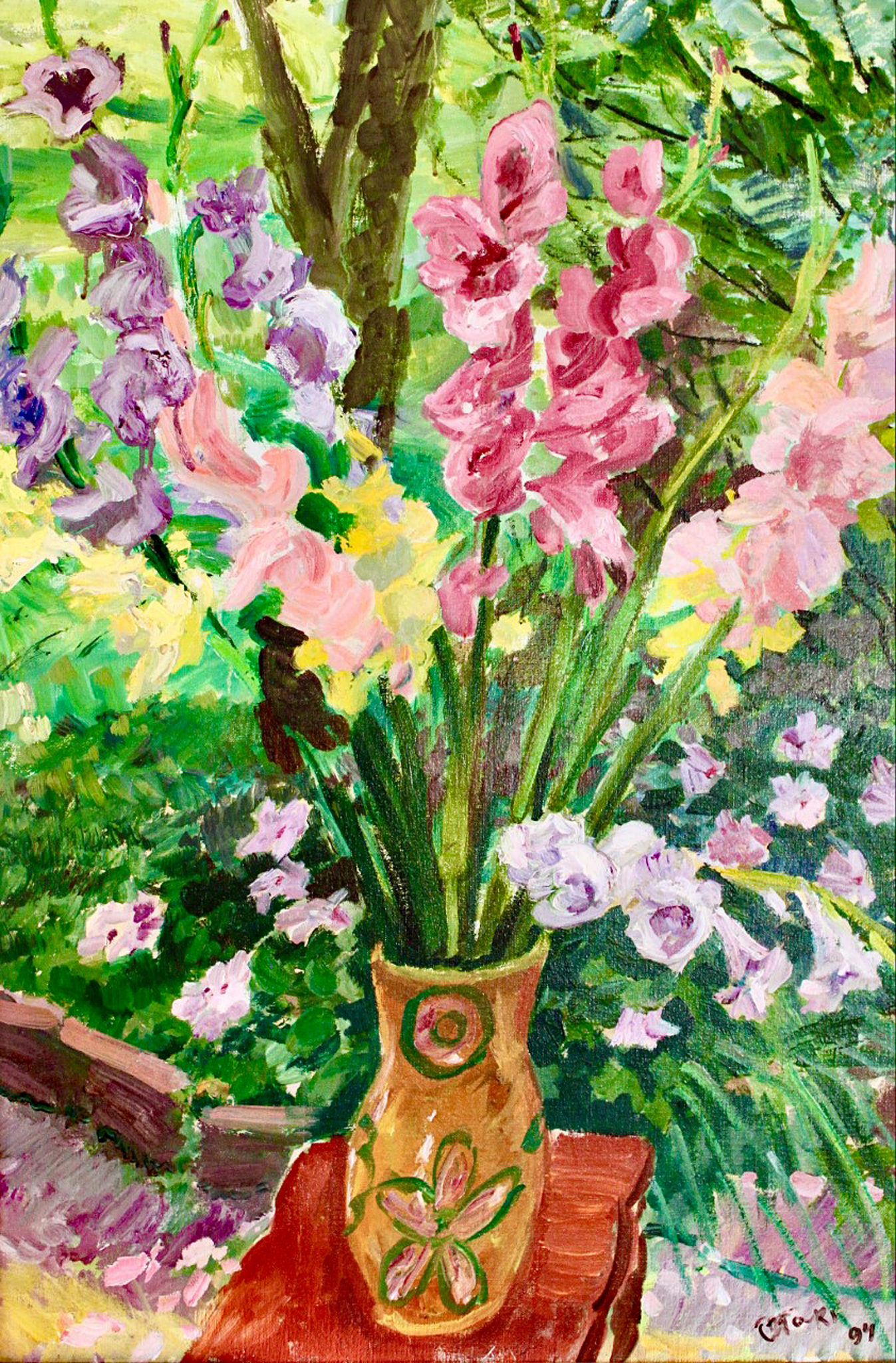 Alexandria, VA – Robert Murray, founder and director of the von Brahler Ltd. Gallery, presents his finale exhibition before retirement, which is on view at George Washington's River Farm, the magnificent riverside headquarters of the American Horticultural Society. The exuberant floral fantasies of Otari Shiuk (1921-1995) are spotlighted in this botanical-themed exhibit. Otari was among the wave of Russian artists coming to America in the 70s and 80s, inspiring a renaissance of Russian art during the collapse of the Soviet Union.
Also on exhibit are the allegorical paintings of Yury Kokoyanin, a ceiling mural by Armen Kankanian, and fine graphics by Nathan Leibovitz. They are represented by Bob Murray, a curator and artist himself with over four decades of consummate experience in fine art dealing in Alexandria and Washington, DC.
The exhibit runs through July 6. There will be a reception Sunday, May 21, from noon until 3:00 pm. River Farm is located at 7931 East Boulevard Drive, Alexandria, and is open from 9-5 Mon-Fri and Sat 9-1 pm.
For more information, call Bob Murray of The von Brahler Ltd. at 703-798-8686 or Leslie Bauman at River Farm, 703-768-5700, ext. 114.
ICYMI: River Farm Market in Alexandria Draws Crowd