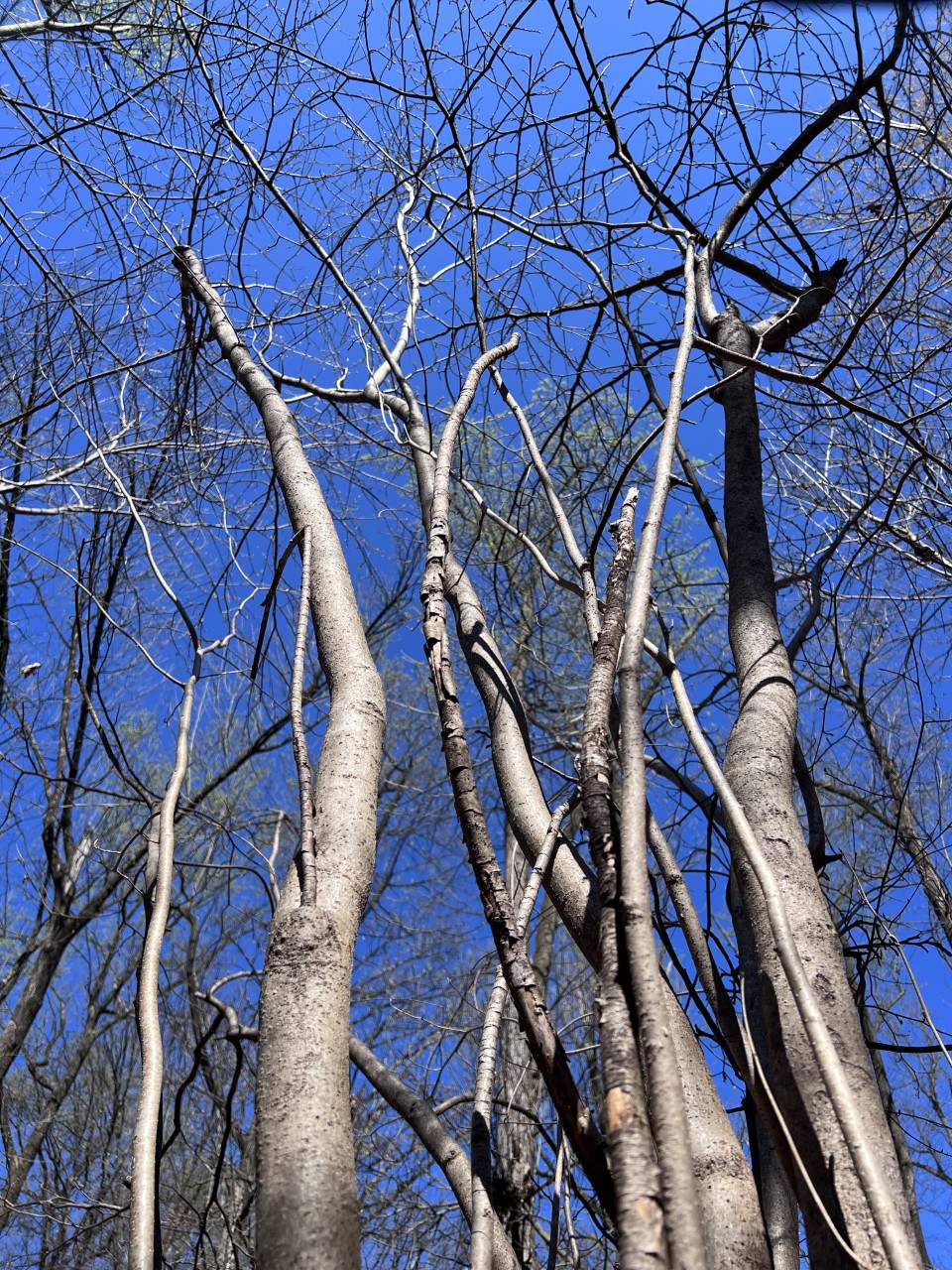 By Steve Cohen, Chair of the Alexandria Beautification Commission
Alexandria, VA – Trees play a critical role in our city. Many wildlife species depend on trees as habitats – trees provide food, protection, and housing. They emit the oxygen we breathe and can impact the microclimate by reducing the temperature in the summer. They play a role in stormwater runoff, which reduces erosion and pollution in our waterways and may reduce flooding. Besides being beautiful, they offer many benefits. So let's celebrate trees and specifically the Champion Trees of Alexandria.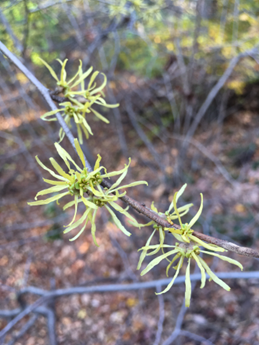 First Up: Witch Hazel.
We shot these pictures of a witch hazel tree in Monticello Park, a six-acre refuge at 320 Beverley Drive in the Beverley Hills neighborhood. Witch Hazel is a small tree with arching branches, usually growing in dense multi-stemmed clumps reaching up to 20 feet tall. The flower is bright yellow, with very slender petals appearing in mid to late fall. The bark is smooth, gray to gray-brown, and the tree can grow two to three feet each growing season.
ICYMI: Now Accepting Nominations for 2023 Alexandria Beautification Commission Awards