Pets
Dog-Friendly Alexandria!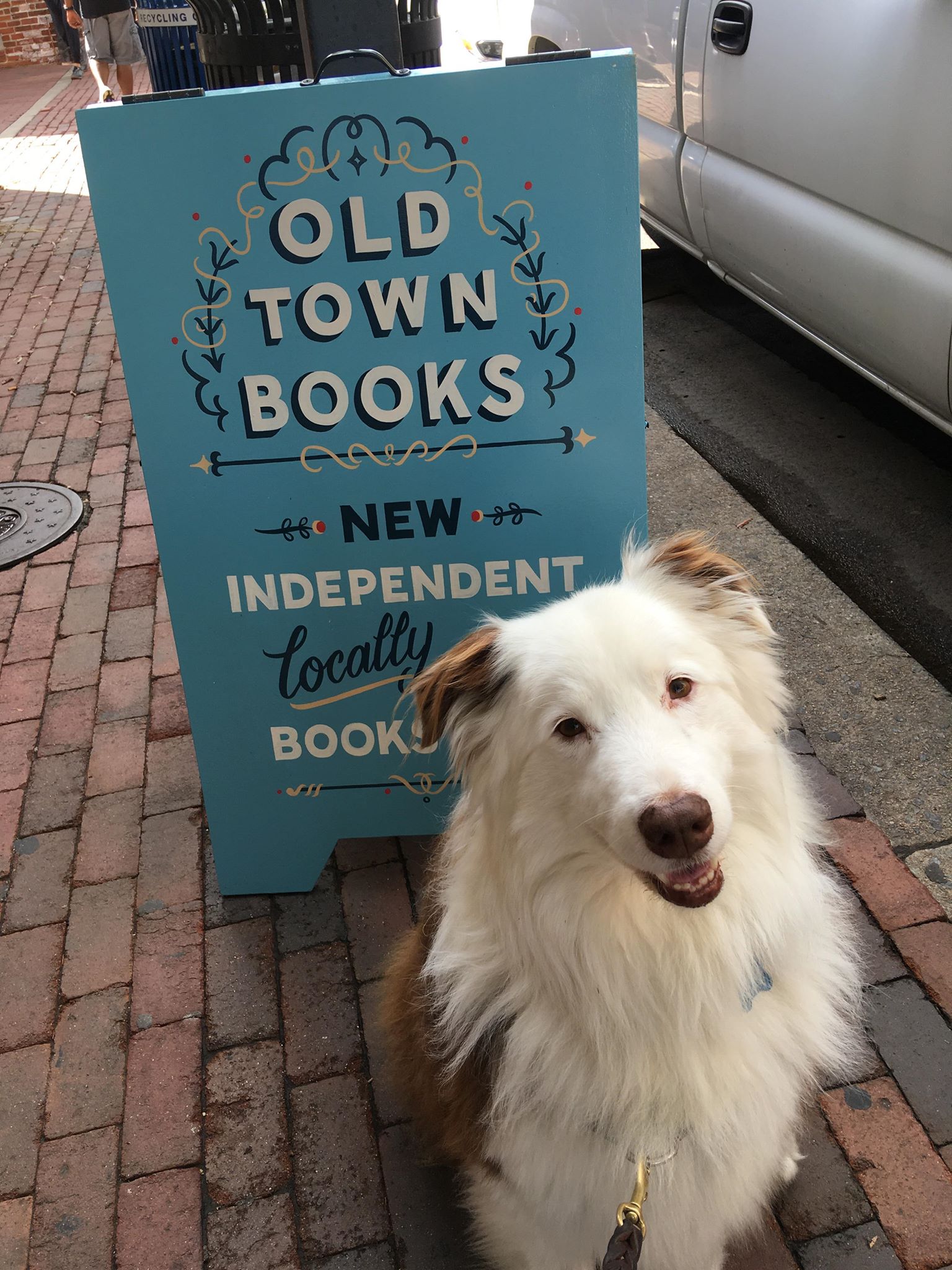 Alexandria, VA – You must have noticed all the dog bowls outside retail stores and even private residences that sprinkle our neighborhood sidewalks. Enjoying Alexandria is even more fun with your Best Furry Friend (BFF).
Throughout the city, there are lots of great places to explore, eat and shop with your dog!
We went to Karen Johnson, founder and owner of Alexandria-based PawsGo (pawsgo.com), and asked her for a list of great spots to go with your dog around town.  Pictured is Karen's dog "Boomer" who tests out all the locations in advance!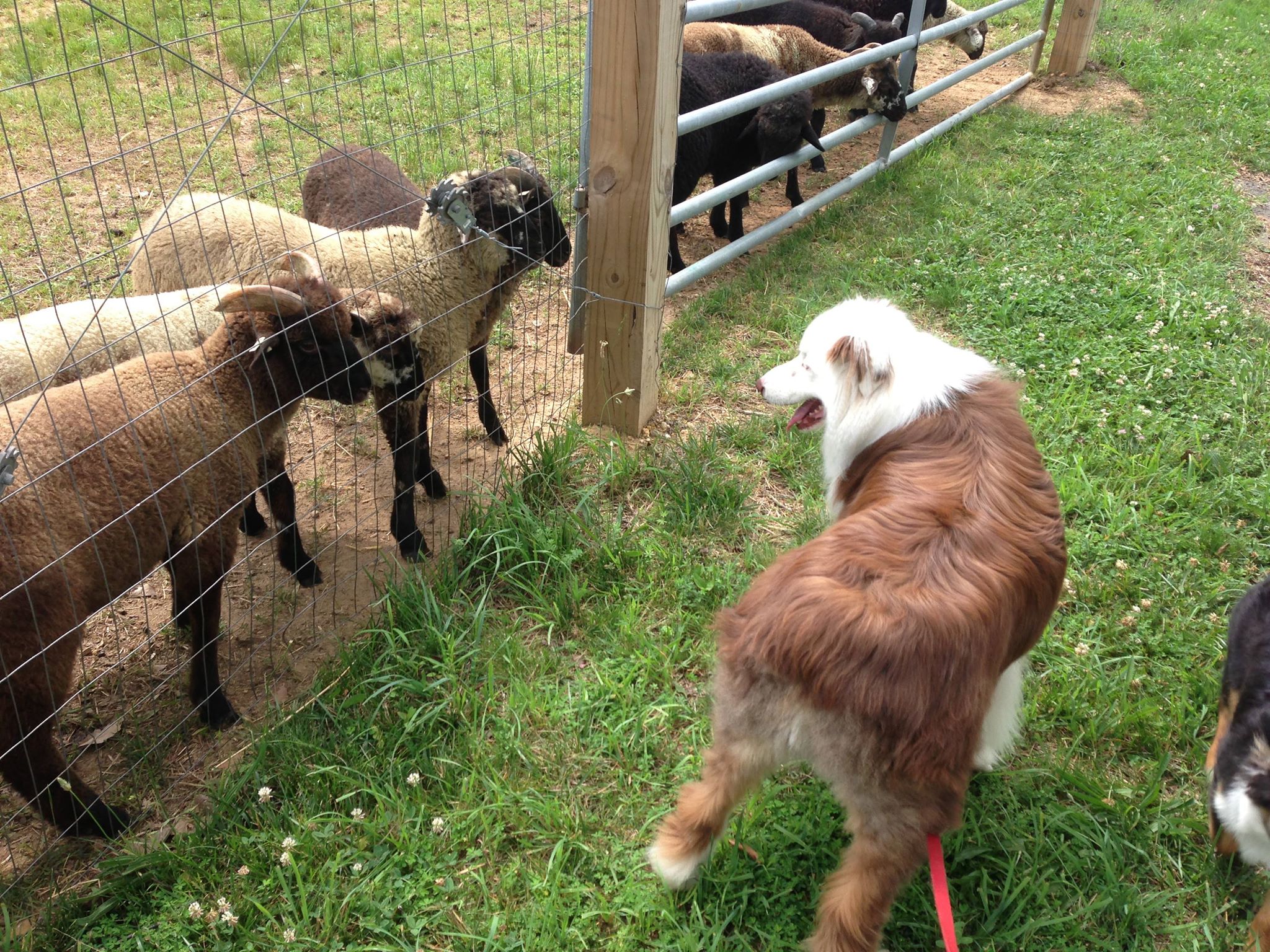 Sightseeing
Mount Vernon, the grounds are dog-friendly and the staff LOVE dogs!
The Torpedo Factory
Potomac Riverboat Cruise – Canine Cruise—check cityexperiences.com for schedule.
Footsteps to the Past – many of the walking tours are dog-friendly.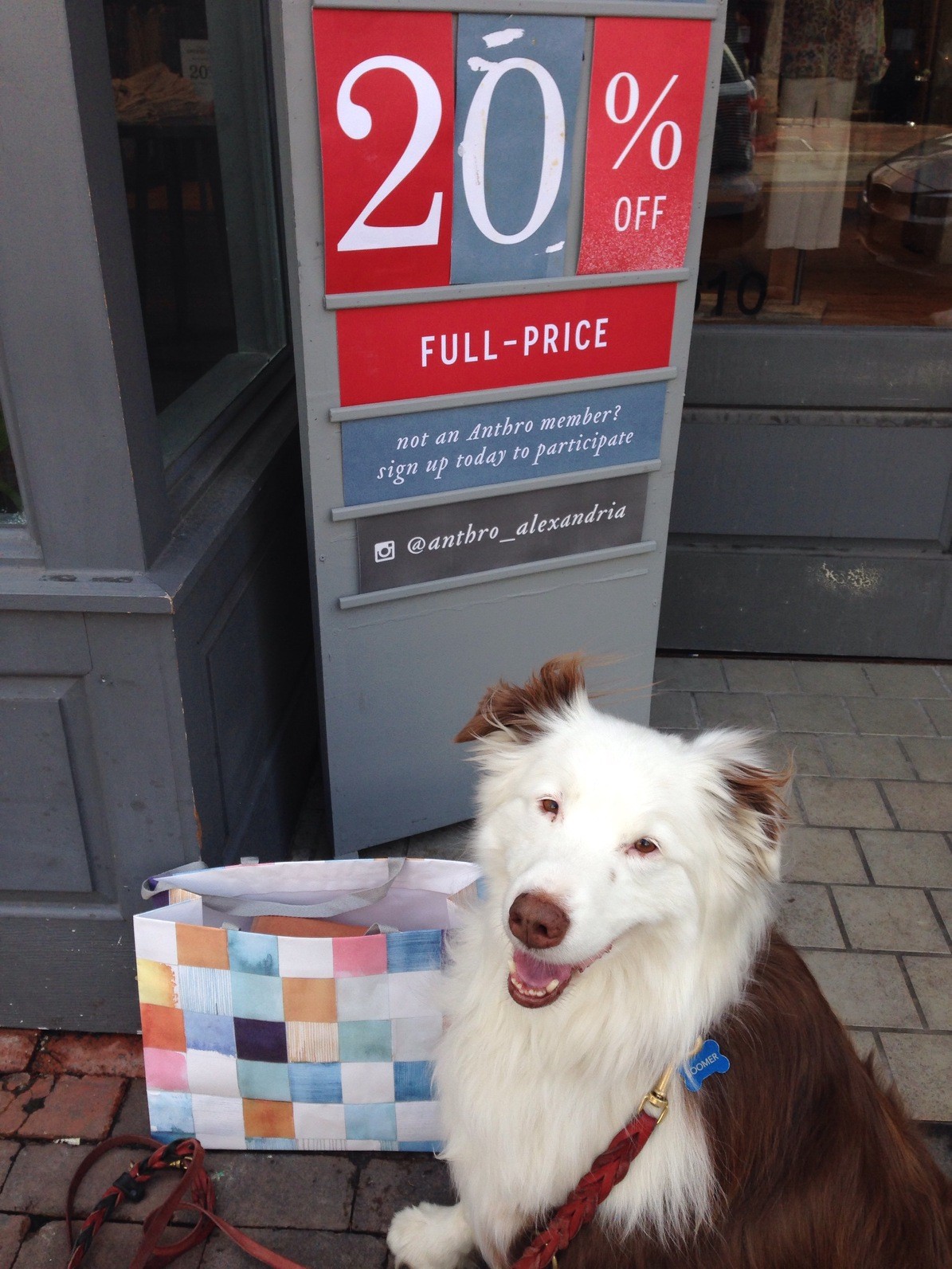 Shopping
Many Independent small businesses and national retail outlets will welcome your BFF including:
Anthropologie (Old Town)
Crate and Barrell Outlet (Old Town)
Red Barn Mercantile (Old Town)
Ten Thousand Villages (Old Town)
Boxwood (Od Town)
Old Town Books (Old Town)
Top it Off (Del Ray)
Made in ALX (Old Town North)
Homegoods (Potomac Yard)
TJ Maxx (Potomac Yard)
Running Errands
The Greener Cleaner (Del Ray)
The Neighborhood Pharmacy (Del Ray)
United Bank (Del Ray)
Walgreen's (Del Ray)
Executive Lock and Key/Hardware (Del Ray)
Greenstreet Gardens (Northridge/Braddock Road)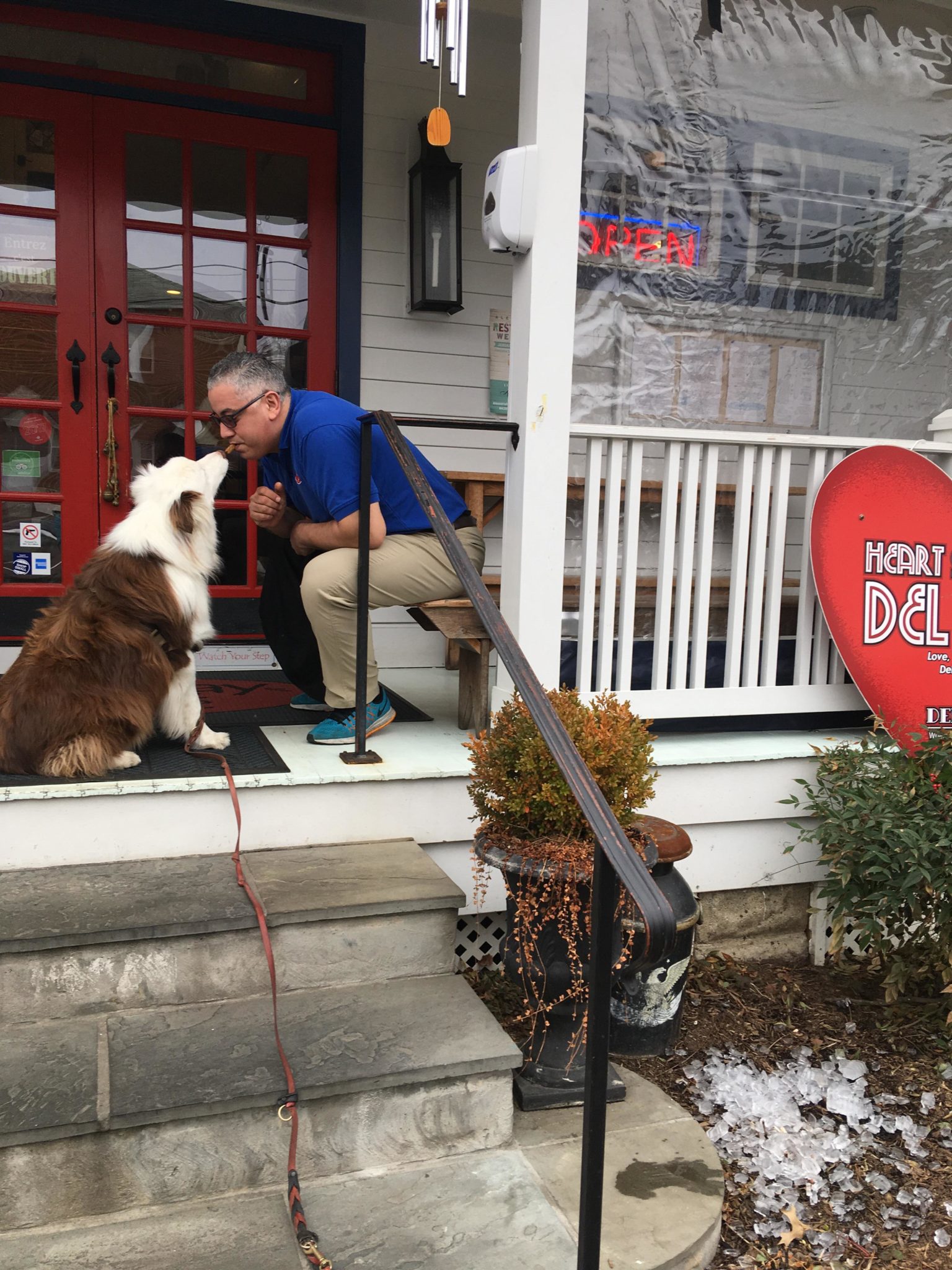 Dining
Leana's Wood Fired Pizza and Tap (Del Ray)
Vola's Dockside Grill (Old Town)
Virtue Grain and Feed (Old Town)
Sonoma Cellar (Old Town, allows dogs on the patio and has a doggie menu!)
Bastille (Parker Gray, allows a limited number of dogs on the patio)
Mason Social  (Parker Gray)
Jackson 20 (Old Town, allows dogs on the patio and holds doggie happy hours)
Lost Dog Café (Parker Gray, they also support their own rescue — Lost Dog & Cat Rescue Foundation)
BlackHall Hitch (Old Town)
Southside 815 (Old Town)
Buzz Bakery (Slaters Lane)
DRP Belle Haven (Belle Haven)
Del Ray Pizzeria (Del Ray)
The Dairy Godmother (Del Ray, make sure you get a Puppy Pop or a Squirrel for your BFF)
Northside 10 (Lynn Haven/Del Ray)
The Garden (Del Ray)
St. Elmo's Coffee Pub (Del Ray and Old Town North)
Spice Kraft (Del Ray)
Hops 'N Shine (Del Ray)
Rosemarino (Del Ray)
Evening Star and The Front Porch (Del Ray)
Kaizen (Del Ray)
Market to Market (Del Ray)
Cheesetique (Del Ray)
Piece Out (Del Ray)
Taqueria Poblano (Del Ray)
Los Tios (Del Ray)
Pork Barrell (Del Ray)
Stracci Pizza (Del Ray)
Matt and Tony's (Del Ray)
Holy Cow (Del Ray)
Del Ray Café (sadly, no dog-friendly area, but deserves a shout-out for the BEST dog treats! Available on their menu to take home to your BFF)
Getting Crafty
Fiber Space (Old Town)
Calico Corners (Old Town)
Shopping FOR Your Dog
The Dog Store (Del Ray)
Old Town School for Dogs (Old Town)
The Dog Park (Old Town)
Businesses smart enough to have treats available for dogs that walk by
The Enchanted Florist (Old Town)
Long and Foster (Old Town)
Waxing the City (Del Ray)
The Company of Books (Del Ray)