Community News
Needs Home: Sweet Orange Tabby in Alexandria Loves Squirrel-Watching and Being Silly–Adoption Fees Already Paid!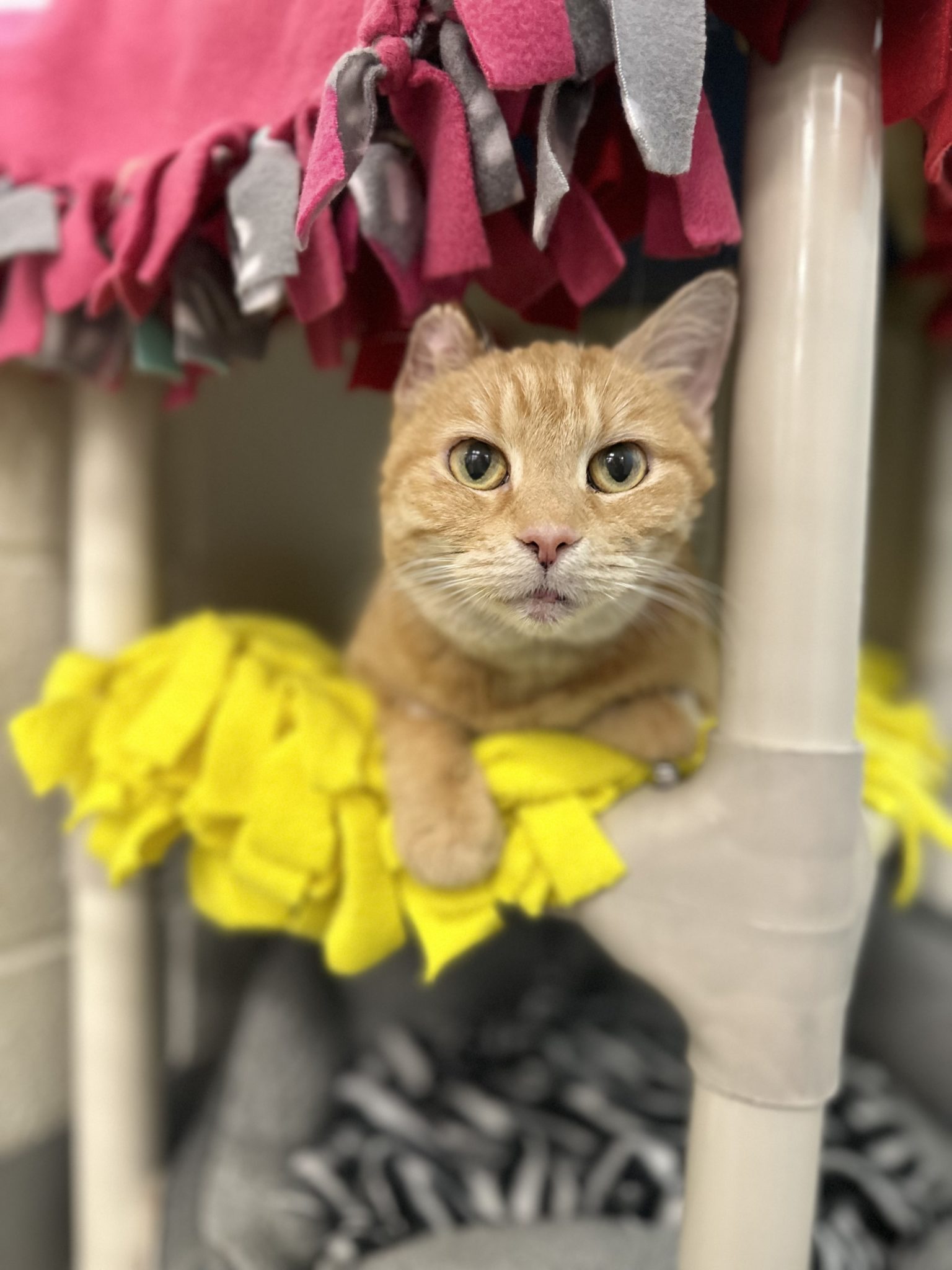 ALEXANDRIA, VA – "Hello there! My name is Amaretto and I'm an orange tabby kitty with expressive golden eyes. I'm a calm, sweet, sociable lady. I'm always on the lookout for guests and will meow to invite you to stop in. I enjoy stimulating conversation and I'm a good listener."
Amaretto is ten, and while she's not big on sitting in your lap, she is very affectionate and loves attention and pets. She likes her catnip toys and being silly. She is a healthy, hearty eater, so you never have to tell her twice when it's mealtime. She doesn't have many teeth, so she is on a diet of wet food. She does have a wonky little ear due to ear mites that were left untreated for too long, but she's all healed up and her unique look gives her so much personality and character. She's ready for a cozy, comfy home to enjoy the finer things in life.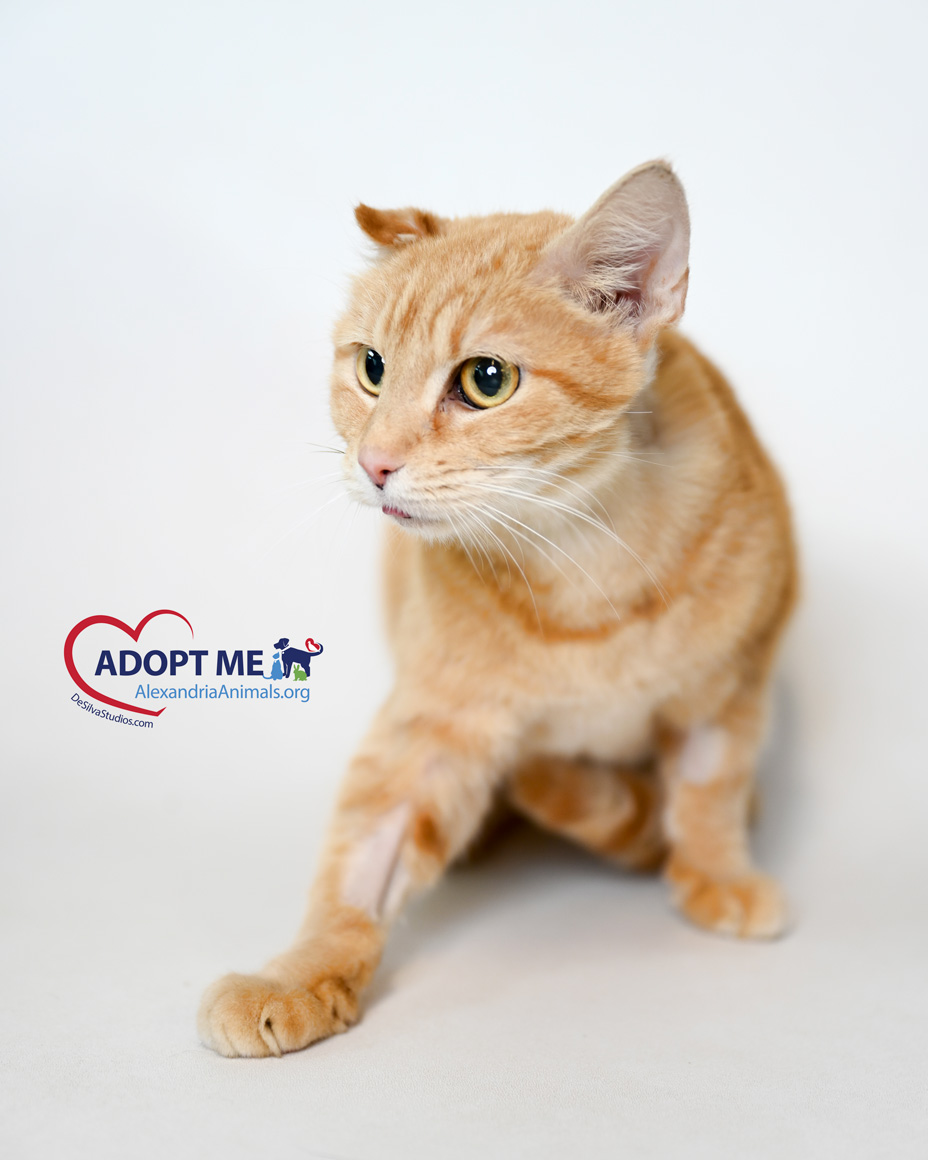 Amaretto says, "I'm curious and don't miss a thing that happens in my world. I find biscuit making quite relaxing. I also like rolling around, playing with a catnip toy, and being silly! I love squeeze-up and broth treats – so delicious. I'm a good eater – you won't have to call me twice at chow time. I'm looking for a peaceful home where I can share my senior years with a caring best friend. I'd love a window to gaze out so I can keep an eye on the birds and squirrels (so entertaining). I'm a chill kitty, easy to get along with, and would love to keep you company while you're working or watching tv. If it's movie time, I'm there! You should come down to the shelter and meet me. I'm looking forward to enjoying my senior years. Maybe we'll spend them together… paws crossed!"
Thanks to a generous donor, Amaretto's adoption fees have been paid! Learn more about our Adopt It Forward program!
She will be spayed before she goes home.
If interested, contact the Animal Welfare League of Alexandria,4101 Eisenhower Avenue, Alexandria, VA 22304. Phone: 703.746.4774/ Email: [email protected] and click here for hours of operation.
HOT NEWS: The Yellow Line Returns to Alexandria!