Giving Back
Laying the Foundation of Hope: Dominion Energy Volunteers and the Roc Solid Foundation Come Togther To Help Alexandria Boy Fighting Cancer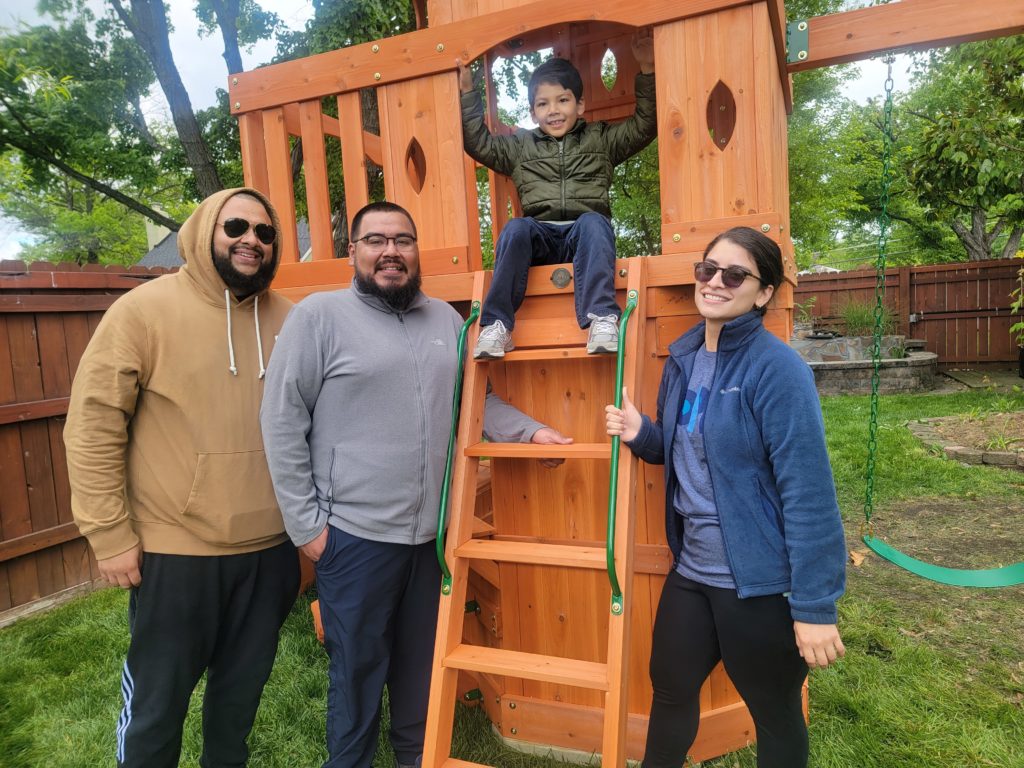 ALEXANDRIA, VA – It's all smiles when Leonel walks into his backyard – and why wouldn't it be? There are fewer sights more glorious than coming home to a brand-new playset – equipped with swings, slides, and a climbing wall. This heartwarming scene is the byproduct of hardship and generosity. Leonel Diaz, age 7, was diagnosed with leukemia two years ago. He is on the mend now, but the journey has been hard.
This past Saturday in Fairfax County, Dominion Energy and the ROC Solid Foundation joined manpower and resources to build a playscape in for the boy, hoping to make his painful journey just a little bit easier.
Dominion Energy workers know how to move quickly. But drilling beams and hanging swings is much different than their their usual tasks. As Stephen Nowakowski comments, they are all "mechanically inclined," so this job is not the most difficult, though it certainly is fun.
Compared to the grueling work of keeping the lights on, which requires repairs at all times of the night, and in the worst kinds of weather too, building a playscape on this sunny day in Woodlawn is a welcome relief. The best part? The workers get to see this family's faces light up, something rare at Dominion Energy.
When the project is finally revealed to Leonel, guided to the site by his mother, Ruth Diaz, it is hard to tell who is smiling more: the boy with a dream backyard or the team who helped make it possible.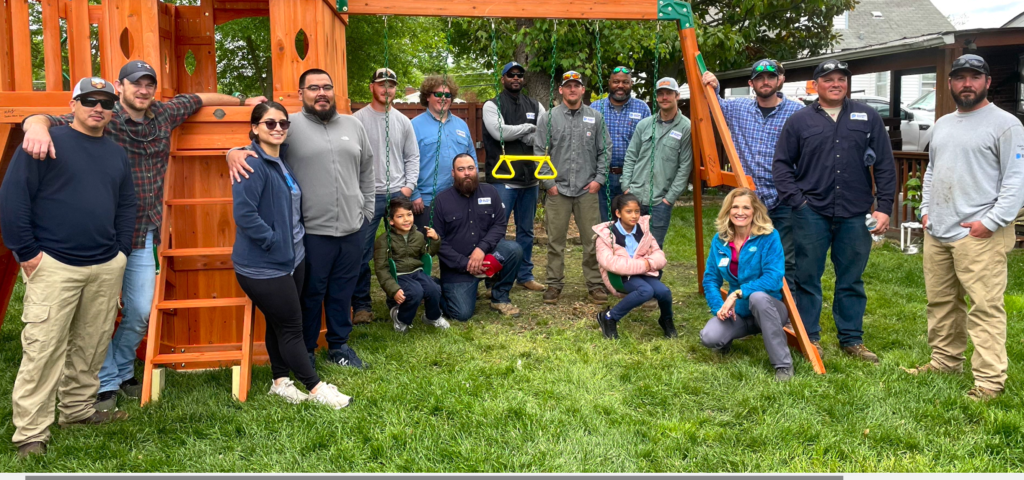 Last year, the Roc Solid foundation built 608 playsets for pediatric cancer families, which combined with its other philanthropic endeavors, have touched 26% of all families battling childhood cancer.
The organization's CEO and Chief Play Officer, Eric Newman, a child cancer survivor himself, hopes to get that number to 100. Dominion Energy undertakes a variety of service projects in Northern Virginia, offering employees the opportunity to volunteer on workdays to make a positive impact in the community they serve.
Encouraging messages are scrawled across the playset by the different volunteers. Leonel's father, Jairo Melendez, helps put in the final piece of the set. It is a Roc Solid Foundation medal. He dedicates the playset to hope.
Life's challenges can indeed feel overwhelming. When Leonel sits in his newly constructed tower and sees his world from a different view, hopefully those challenges feel just a little bit smaller.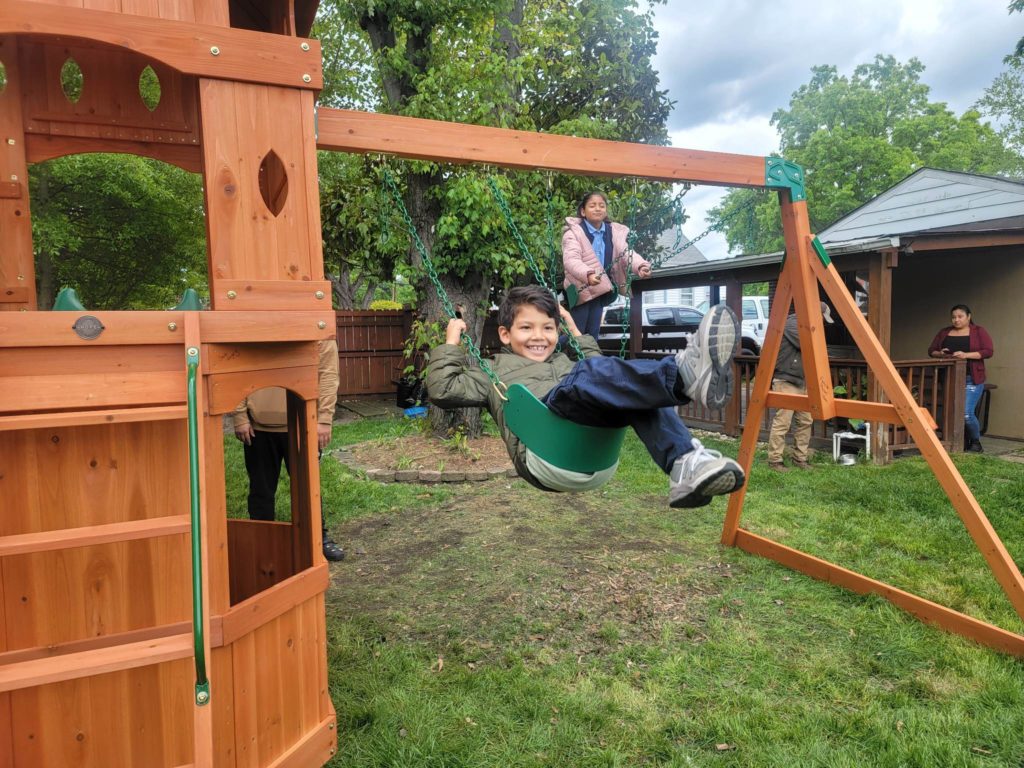 Volunteer for The Gourmet Angel Food Bank, Helping To Feed Alexandria Families