Community News
Volunteer for The Gourmet Angel Food Bank, Helping To Feed Alexandria Families
Next event is May 12 at 10 a.m. at Mount Jezreel Baptist Church, 317 N. Payne St. Call to volunteer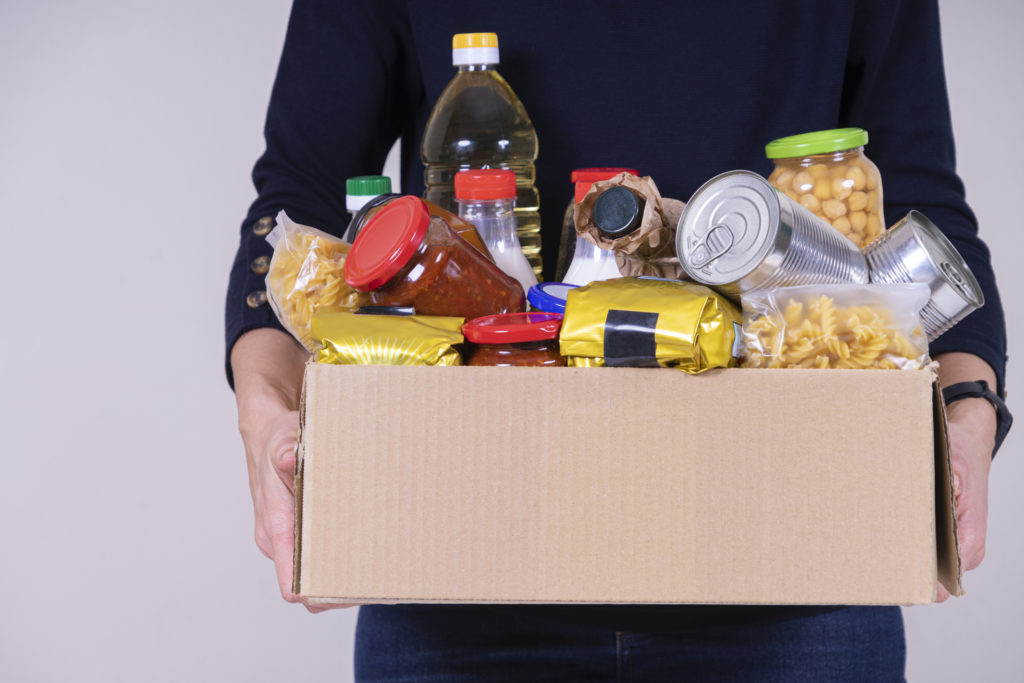 ALEXANDRIA, VA – Every Friday morning, volunteers meet at Mount Jezreel Baptist Church (317 N. Payne St.). They come to offer their time to The Gourmet Angel Food Bank.
The Food Bank began in April 2020 to help feed families in need during the pandemic. With families affected when businesses closed, Michelle Everett of the Alfred Street Baptist Church Entrepreneurship Ministry, wanted to help. She reached out to the Ministry's president, Sheri Butler, who shared her desire to help. Aided financial assistance from a generous donor, the Food Bank was born.
Though the pandemic is over – deemed no longer a global health emergency by the World Health Organization last week – the Food Bank's purpose remains unchanged.
"One of our main causes here at The Gourmet Angel is feeding families healthy well-balanced meals," said Publicist and Communications Director Reba Burruss-Barnes, "an issue that touches many lives in our communities."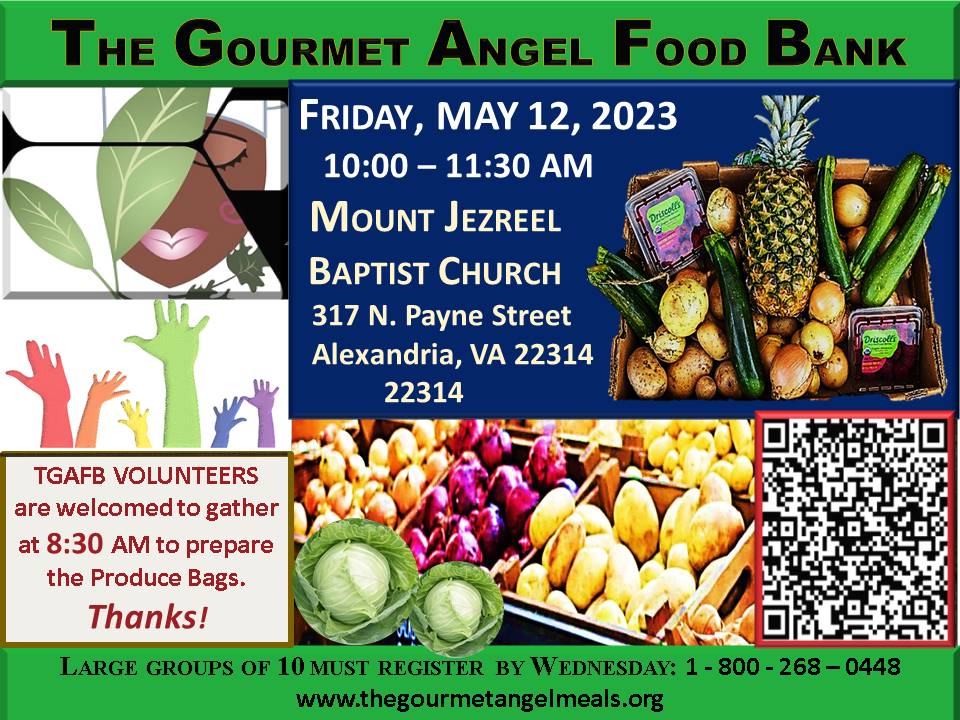 The Food Bank feeds an average of 300 families every week. They are always looking for volunteers to lend a hand. The upcoming Food Bank takes place this Friday, May 12 at 10 a.m.  (Volunteers gather to meet the supply trucks at 8:30 a.m.)
Groceries, including produce, are free to people in need and supplied by the Capital Area Food Bank.
Families consisting of 10 or more members can register to attend HERE.
To learn more about volunteering, call 1-800-268-0448. Volunteers wear masks and gloves to prmote safe interactions with the public.
This report has been updated with the correct name of the church.
Citizens React to Del Ray Neighborhood Landing on Virginia's Most Endangered Site List