Chamber Corner
PHOTOS: Chamber ALX, City Leaders Gather for Breakfast to Discuss Future of Economic Development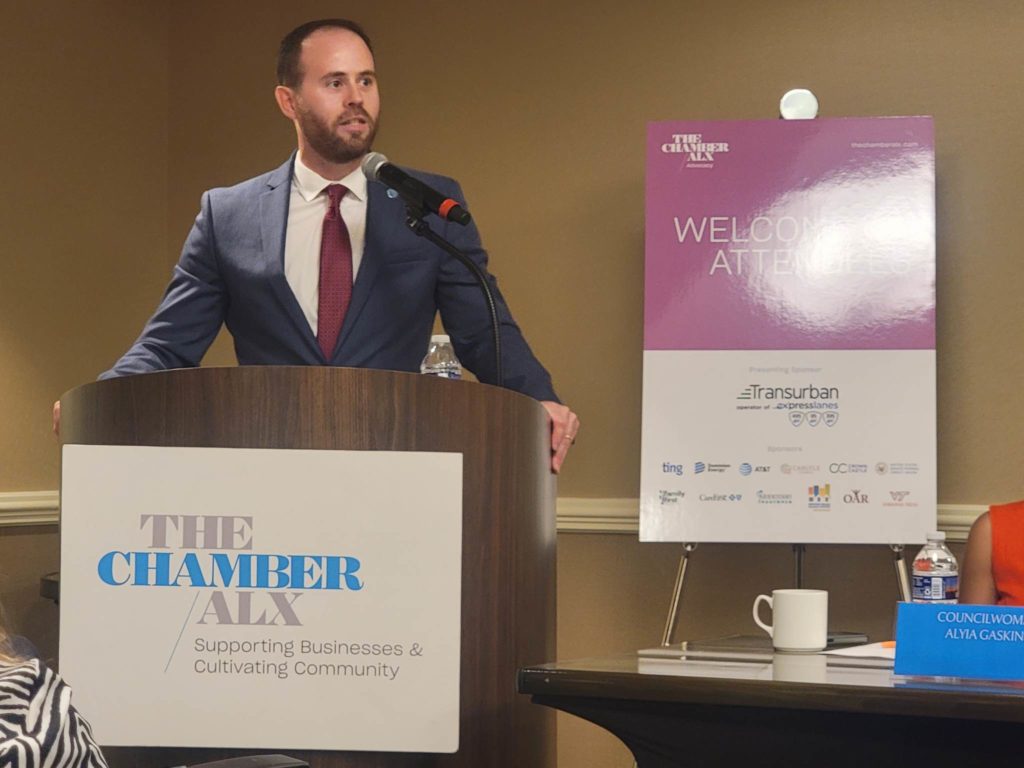 ALEXANDRIA, VA – The Alexandria Chamber of Commerce gathered Thursday, May 11 for the City Council Breakfast. This breakfast served not just eggs but a chance for local business leaders to engage in a dialogue with community leaders about the future of the town's economic development. The panel included Mayor Justin Wilson, Vice Mayor Amy Jackson and five town council members. The attendees represented businesses large and small, and the topics ranged from technology infrastructure to education programs.
The Alexandria Chamber of Commerce, known colloquially as the Chamber ALX, is a nonprofit organization that advocates on behalf of the local business community. It has 780 member businesses (of all shapes and sizes) and works to interface with local government to make Alexandria a more prosperous town.
Joe Haggerty, President & CEO of The Chamber, said that this specific event "is a great opportunity for individual businesses and their staff to speak with elected officials close up and on a personal basis." Members, and non-members, were invited to a forum in which they could discuss the issues that mattered most to them, in a direct but informal setting.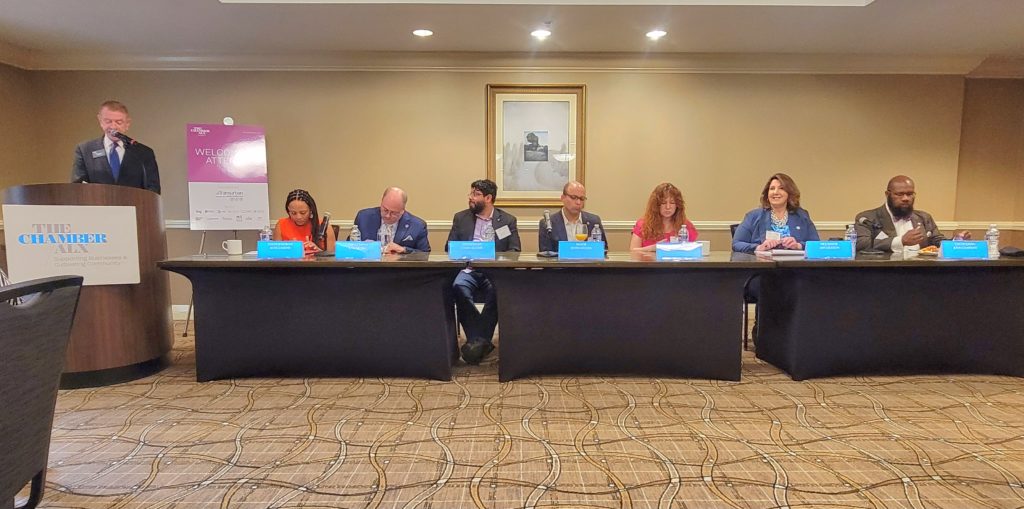 With the FY 2023 budget's recent passage, it was an apt time for business leaders to gather and talk with with local officials about progress and next steps. Alexandria is still recovering from the pandemic. Therefore, protecting itself from economic instability is a chief concern. Similarly, the Alexandria business community wants to embrace the growing tech-based economy, making sure to foster connections with technical businesses and schools. New internet providers, like Ting, want to further theur influence in the Alexandria market. The company has  promising to offer competition to existing ISPs, as well as increase performance and accessibility.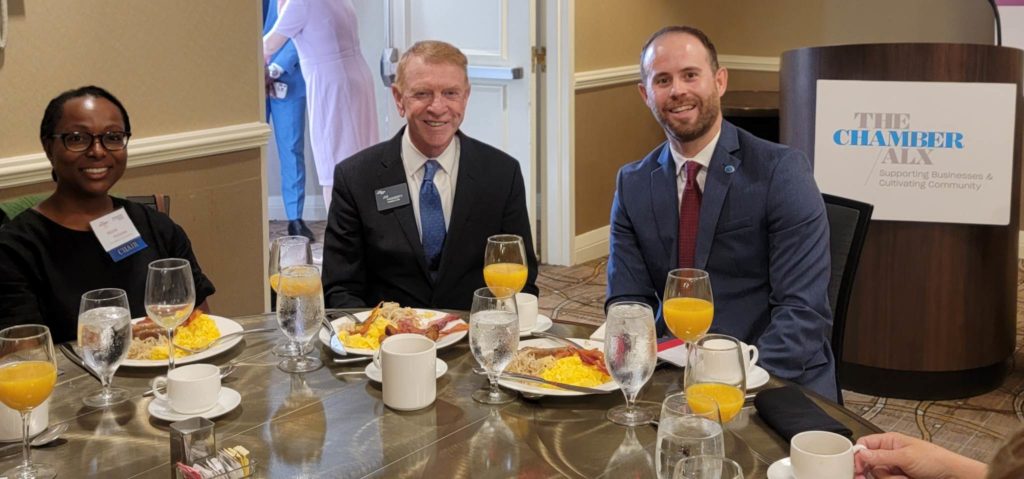 Chamber ALX's 2023 legislative agenda is twofold. The first goal is to ensure recovery and stability. The pandemic may be over, but its effects are still being felt by businesses, from hospitality to nonprofits. As a result, City Council wants to continue to support businesses affected and reaffirm the city as a destination for consumers and entrepreneurs alike. Council also wants to prepare for the possibility of future downturns using creative and flexible solutions. This would ensure that Alexandria is resilient and diversified enough to weather potential turmoil.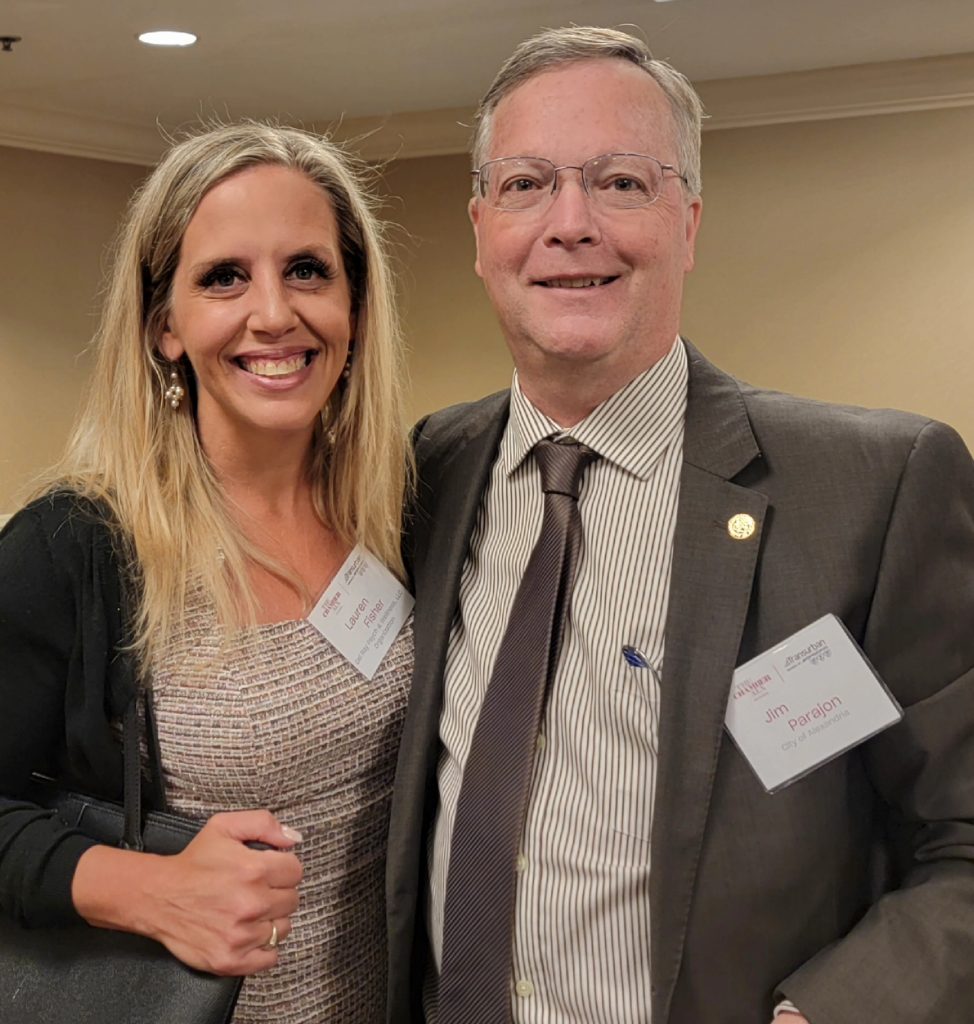 The second goal is to attract and sustain businesses. To this end, Chamber ALX has requested that Council continue to support the Alexandria Economic Development Partnership (AEDP). The AEDP is a public-private partnership that promotes Alexandria as a premier destination for emerging and established businesses. It highlights the the city's impressive transportation capabilities, as well as its workforce and livability. Chamber ALX is planning to launch the Minority Business Incubation program as soon as possible.  This program is grant-based with  funds secured by the FY 2023 budget.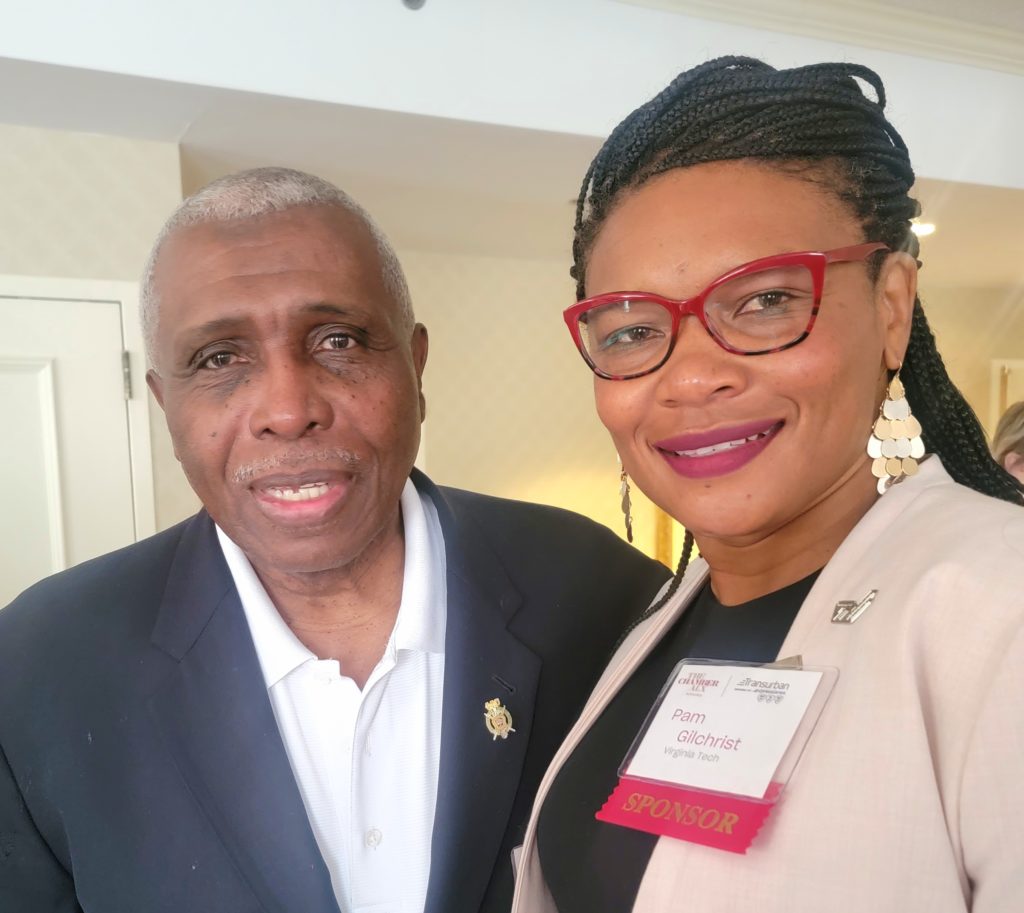 Business owners seek to find young talent and support job training programs. Meeting this goal ensures Alexandria's workforce is developed enough to support the town's growing economy. To achieve it, partnering with universities is crucial. Their belief is that the next generation of talent will be  ready for the rapidly developing modern world. An example is the Virginia Tech Innovation Campus, whose graduation practice, combined with the nearby Potomac Yard-VT Station, would see an influx of new talent come to the area. (Chamber ALX noted there is the potential for partnerships with other area colleges.)
Throughout the event,  Haggerty said "Council members focused on major priorities related to public safety, education and small business development."  In all, the back-and-forth dialogue was productive and satiating. It is conversations like these that keep Alexandria afloat.
Alexandria Old Town Springtime Art Festival Returns to John Carlyle Square May 20–21