Community News
LAST CALL: Handful of Tickets Still Available for High Octane Ball Saturday, May 20 at Belle Haven Country Club
Audrey Hepburn and Breakfast at Tiffany's are Theme for Annual Old Town Festival of Speed and Style Gala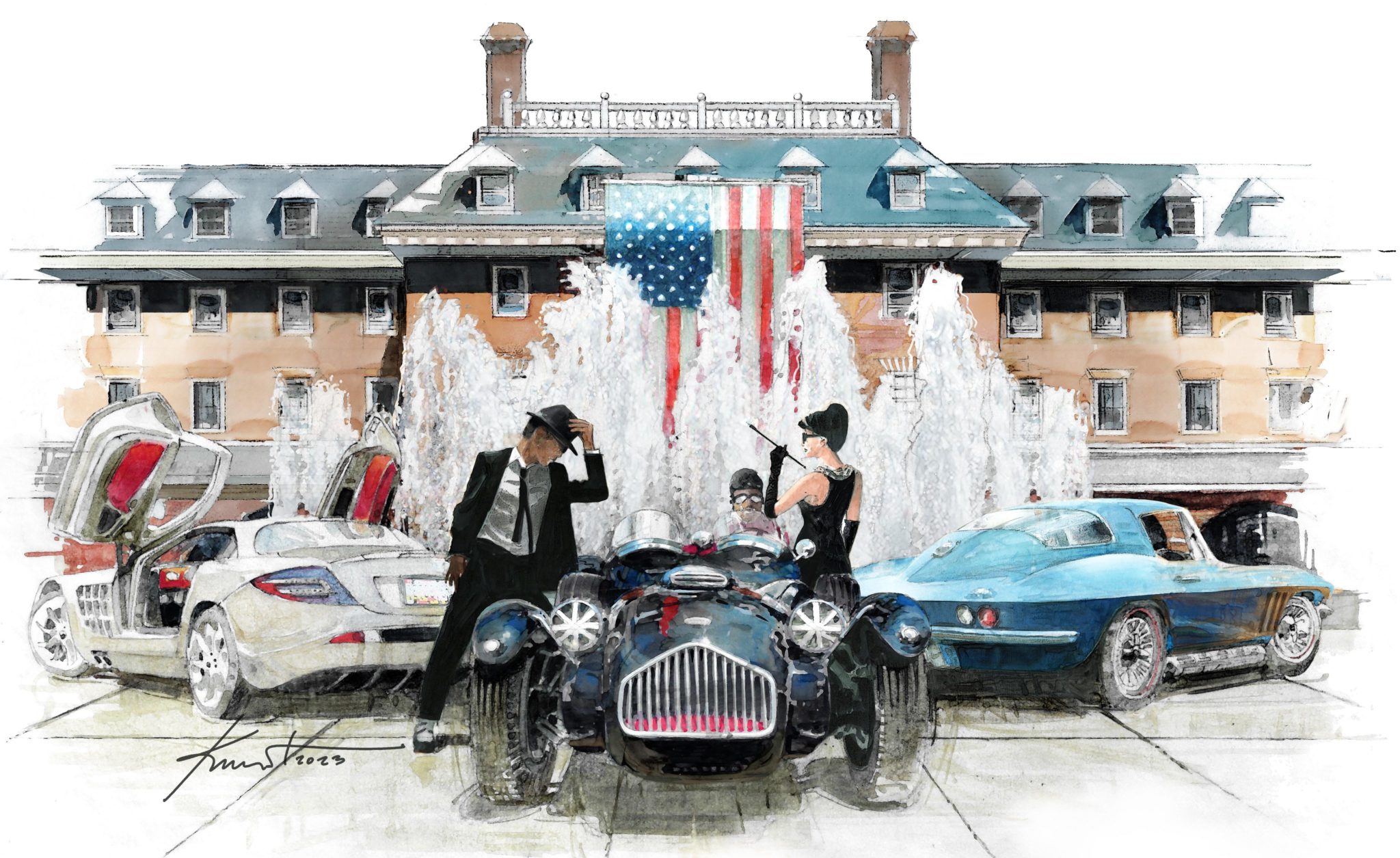 ALEXANDRIA, VA – "We have about 20 tickets left and that's it," said Jason Yates in a call with Zebra last night. Yates is one of the co-sponsors of the 2023 High Octane Ball, which is the glamorous "night before" portion of The Old Town Festival of Speed & Style presented by Burke & Herbert Bank, happening on Saturday, May 20 from 6:00 p.m. to 10:00 p.m at Belle Haven Country Club, 6023 Fort Hunt Road, Alexandria VA 22307.
The event is a charitable gala that directly benefits two chosen charities — ALIVE! Alexandria and The Campagna Center.
For this year, the High-Octane Ball highlights "Breakfast at Tiffany's." Organizers say, "Audrey Hepburn embodied style and elegance in the 1950's and 60's and beyond. Let's dress up and have an amazing evening in homage to vintage cars and our icon of the year."
Tickets are $125, and include great food, libation, desserts, dancing, a live and silent auction, rare and exceptional cars and much merriment.
Dress is formal, period formal, and racing-inspired apparel with a nod toward the style of Audrey Hepburn. Parking is free and valet.
Purchase tickets here.
Old Town Festival of Speed & Style
On Saturday, the Old Town Festival of Speed & Style highlights the unique offerings of the Old Town community –​ history, architecture, great food, fabulous people, art, style, energy. All proceeds benefit ALIVE! and Campagna Center.
View dozens of rare and exotic cars up close, made famous by their speed, performance and elegance. This will be enhanced by a presentation of style, fashion and live music provided by over 40 local merchants. The Old Town Festival of Speed & Style, presented by Burke & Herbert Bank, will be held on the 200-400 blocks of King Street, and the 100 blocks of North Royal and North Fairfax from 10-3PM on May 21st, 2023.
​​​
​Spectating admission is free and open to all.
MORE: Photos and more from the 2022 High Octane Ball and Old Town Festival of Speed