Community News
New Plan for Old Alexandria Power Plant: Redevelopment Firm to Transform Potomac River Generating Station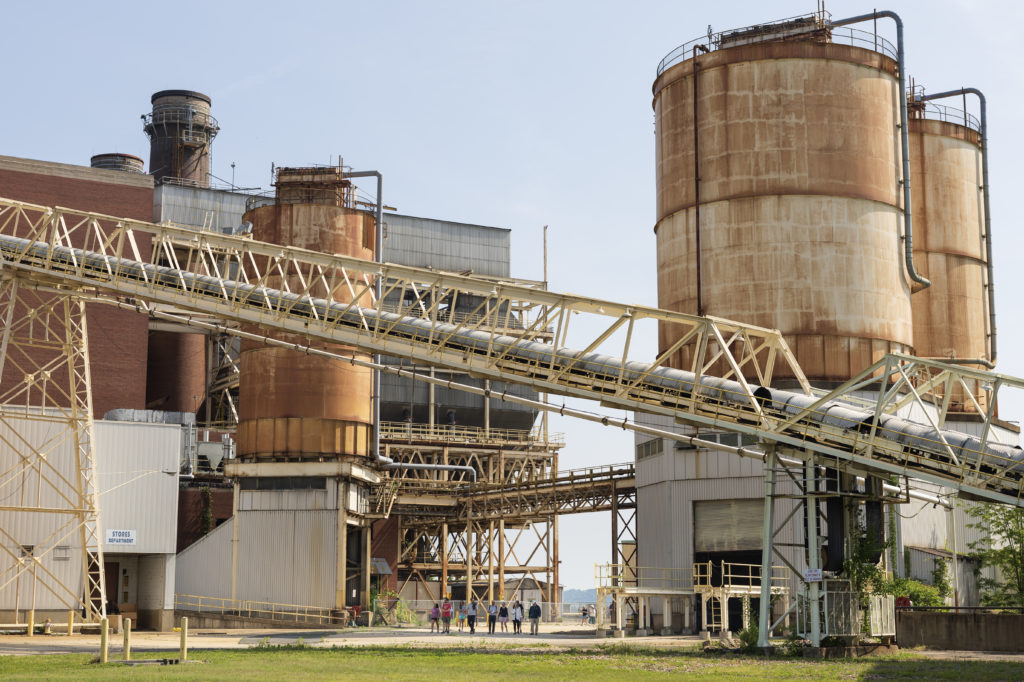 ALEXANDRIA, VA – Last weekend, Hilco Redevelopment Partners (HRP), a firm that redevelops and repurposes old industrial sites, gave tours of the dilapidated power station in North Old Town, which is the firm's next project.
The Potomac River Generating Station, a coal-fired power plant, opened in 1948 at 1400 N. Royal St. Sixty-plus years and 200 million metric tons of CO2 later, it shut down, thanks in large part to organized opposition from the city. Vacated in 2012, HRP purchased the land in 2020.
The firm plans to demolish the power plant, then turn the 20-acre lot into a mixed-use development. This will reintegrate the inaccessible industrial zone into Alexandria, adding 14 acres of public green space, new jobs, retail, and tax revenue.
Concept art shows glittering buildings that house restaurants and art installations. The design makes the area a short walk from the water.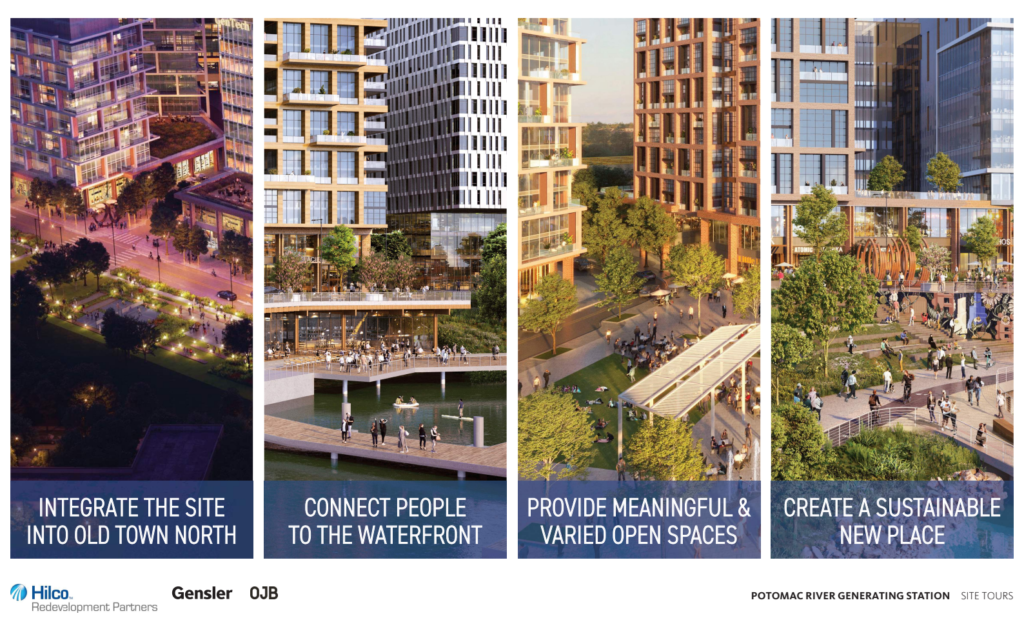 There is much work ahead before design becomes reality. Deconstruction of the plant is not expected to begin until next year Years of demolition, abatement, and construction will follow.
Remediation is the first step in this process. The old power station contains a variety of hazardous materials. HRP has outlined a thorough and prudent plan and will not rush. It aims to take the time needed to make certain the work is done safely and to code, recycling as much steel and construction materials as possibe.
Construction will begin starting in the south. The build will occur in sections so some of the accessible.
The buildings will measure 172 feet tall at most. Surrounding blocks will offer anywhere from 65,000 to 635,000 gross square feet of space.
Parking will be below ground. In addition, the site will offer several bus stops.  The area  will also connect to the Mount Vernon Trail.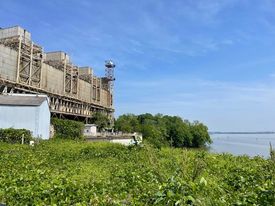 An economic benefit is likely.  Construction and permanent jobs will be available. The project will add tax revenue to the city and is expected to attract outside businesses.
HRP is looking for feedback on how to use the green space. Residents are encouraged to respond to a survey (click HERE) regarding how to best use the area.
A virtual community meeting is scheduled for Wednesday, May 24 at 6:30 p.m. to discuss plans for the space. (Register HERE)  Questions and comments can be sent in advance to [email protected].
Chamber ALX, City Leaders Gather for Breakfast to Discuss Future of Economic Development