Transportation
Potomac Yard-VT Metro Station in Alexandria Open for Business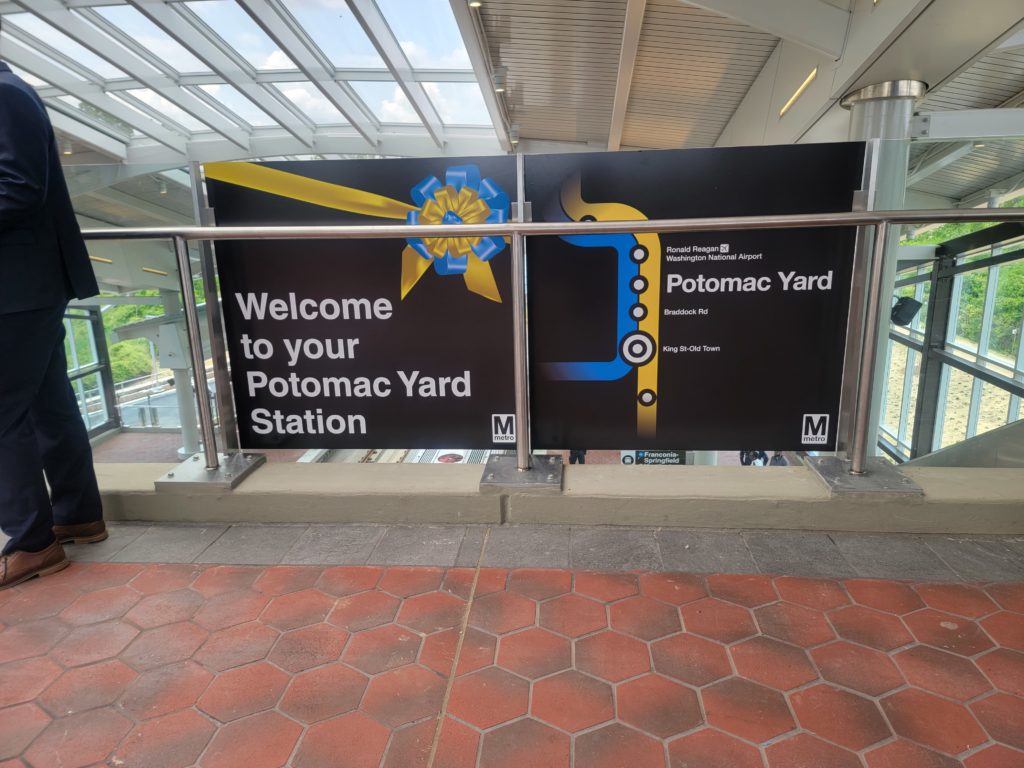 ALEXANDRIA, VA – On the morning of Friday, May 19, the new Potomac Yard-VT Station opened to riders. It is the 98th station in WMATA's history, connecting to both the Blue Line and Yellow Line.
Nearly 600 people attended the opening. To celebrate, Mayor Justin Wilson, Metro General Manager Randy Clarke, Metro Board Chair Paul C. Smedberg, and other federal state and local officials participated in a ribbon-cutting ceremony.
"Today, we witnessed the culmination of decades of hard work," Wilson said. "This station will be the legacy of every tradesperson, project manager, and the legion of residents who never gave up hope. The Potomac Yard-VT Metro Station will drive transformational economic growth in our city for generations to come.
"This station will better connect our residents and visitors to education, careers, commerce, and opportunity," he added.
As reported in The Zebra last month, the station was made possible through funding from "tax revenues and developer contributions" resulting from "the planned development in the new Potomac Yard neighborhood, as well as state grants, loans, and regional sources."
In the coming years, it is expected the station will generate billions in private sector investment. Estimates say it will also create 26,000 jobs and welcome an influx of 13,000 people to the city.
For more coverage, be sure to read our cover story in next month's Zebra, available June 5.